NEXT CITYWIDE EVENT IS THE 'YA GOTTA REGATTA'
The "Ya Gotta Regatta" will be held Aug. 28 and 29. For information, call The Laughlin Chamber of Commerce, 702-298-2214 or 800-227-5245; or visit www.laughlinchamber.com. For regatta information, visit bullheadregatta.com.
The annual 11-mile "float" on the Colorado River will launch from sites at Fisherman's Access at the Riverside Resort and Bullhead Community Park and go to the ending site, which is Rotary Park in Bullhead City. This event on Aug. 29 starts at 8:30 a.m. and kayaks will launch from Davis Camp at 8 a.m.
This year's theme is "Birthday Bash" in celebration of Bullhead City's 25th birthday. Thousands of entrants participate in this group float. There will be a "Best Bartender on the River" contest sponsored by the Soroptimist International Inc. of Bullhead City/Laughlin that will kick things off at Bullhead Community Park on Aug 28 from 5 to 10 p.m. A Gorilla Flotilla Monster Bash with food, vendors, game booths and regatta awards ceremony will take place at the float end site at Rotary Park on Aug 29 from 10 a.m. to 4 p.m.
TRIBUTE SHOWS ARE THE RAGE AT THE RIVERSIDE ALL SUMMER
Audiences are doing double takes all summer long at the Riverside as tribute acts take over Don's Celebrity Theatre.
The remaining lineup is: July 21-26: The Australian Bee Gees - A Tribute to the Bee Gees; July 28-Aug. 2: Desperado - A Tribute to the Eagles; Aug. 5-9: "Good Vibrations - A Tribute to The Beach Boys;" Aug. 11-16: Trent Carlini - "The Dream King", Elvis tribute show; and Aug. 18-23: Skynnyn Lynnyrd - tribute to Lynyrd Skynyrd.
Show tickets range from $20 to $28 and $32.50 for "Hot August Nights - Celebrating the Music of Neil Diamond" starring Barrie Cunningham, Aug. 25-30. For tickets, call 1-800-227-3849, ext 616.
EDGEWATER GOES WITH COMEDY ALL SUMMER
Two stand-up comedians are performing in Kokopelli's Showroom at the Edgewater every Friday, Saturday and Sunday at 7 p.m. through Aug. 9. Tickets for "Comedy at the Edgewater" are $10, call 702-298-2453.
The remaining summer lineup of comedians is: July 24-26-Kivi Rogers and Johnny Watson; July 31-Aug. 2-Barry Neal and Debbie Praver; and Aug. 7-9-Dante and Ken Pringle.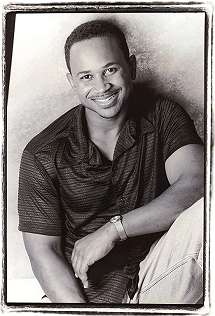 Kivi Rogers grew up as the neighborhood prankster in the Pueblo Del Rio housing projects with five brothers and a sister. He earned a degree in electronics and worked a normal job in Orange County, Calif., until he won his very first comedy competition. Rogers landed a development deal with Castle Rock Entertainment to star in his own sitcom and made guest appearances on such shows as "The West Wing," "Everybody Loves Raymond," "VIP," "Diagnosis Murder" and "Dharma and Greg" to name a few. Rogers has also appeared in the Mira Sorvino, Lisa Kudrow feature film "Romy" and "Michelle's High School Reunion," and with Academy Award winners Mercedes Ruehl, and Cloris Leachman in "The Amati Girls."
Johnny Watson, a white kid growing up in New Jersey's black and Hispanic neighborhoods, was what you call "pugelistically challenged" i.e. he could not fight worth a damn - so he told jokes to survive. Many of his bits are about his family, his heroin addicted dad, apathetic mom, and his own juvenile alcoholism before quitting at age 18.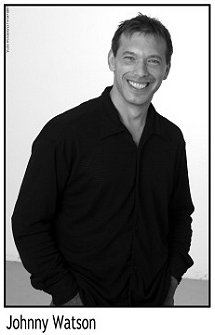 Watson graduated dead last in his class and only spend a semester in college. After four years in the Navy, he turned to comedy as a full-time profession.

TOP OF NEXT COLUMN
COMEDIAN FOCUS ON LAUGHS AT HARRAH'S
Comedians are booked into the Fiesta Showroom at Harrah's in July with "LAUGHlin Out Loud ("LOL") Comedy." Stand up comics are Mark Eddie and Sadiki Fuller, July 18-22, and Pete George and Marc Yafee, July 25-29. Shows are at 8 p.m., Saturday-Wednesday. Tickets start at $15.95 (must be 17 years or older; ages 7-16 must be accompanied by an adult), call 800-447-8700 or 702-298-8510.
Mark Eddie is a Los Angeles-based comic, singer, songwriter, who is spotlighted on XMr and Sirius Satellite Radior as well as the nationally syndicated on "All Comedy Radior," "Playboy Radior," "The Bob & Tom Showr," "Dr. Dimentor" and "The Five O'Clock Funniesr."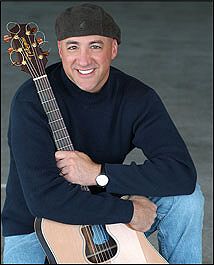 After years of touring with rock bands, Eddie decided to bring his guitar rifts, vocals and musician,s point-of-view to comedy clubs. Since then, Eddie has become known industry-wide for rapid-fire rock references and show-stopping tributes to Al Green, Neil Diamond, Dave Mathews and dozens more.
With guitar in hand and tongue firmly in cheek, Eddie blends rock-n-roll and stand-up comedy and tours the United States and abroad performing comedy venues, colleges and major corporate events. Last year, Disneyr presented "The Mark Eddie Show" aboard The Disney Cruise Linesr. Eddie has also lent his signature voice to Nickelodeonr, TV Land and NBCr for network jingles and promos.
Eddie has Type-1 Diabetes and he is an outspoken, passionate diabetes advocate. He was diagnosed at age 4 and wears a Minimed Medtronicr insulin pump at home and on tour.
RIVER PALMS GOES THE COMEDY ROUTE
Sammy's Comedy by the Shore is ongoing at the River Palms with accomplished comedians rotating weekly and performing Wednesday-Sunday at 8 p.m. Tickets are $15 and $25, call 800-835-7904. Look for funny people Ian Gutoski and Doug Starks, July 22-26, and Mick Lazinski and Carl Degregario, July 29-Aug 2.
Doug Starks is a veteran who does comedy and impressions as well as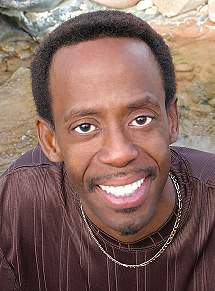 sing and dance. He has done shows at Radio City Music Hall in New York and performed with industry giants such as Julio Iglesias on his world tour, Whitney Houston, Natalie Cole, Ray Charles and Smokey Robinson.
Starks many movie and televisions appearances include "Hollywood Shuffle," "Fear of the Black Hat," "Comic View" and "Stand-up Spotlight" and his remarkable impression of the late Sammy Davis Jr. had him playing one of the lead roles in the Las Vegas show - "The Rat Pack is Back!"
Starks has dominated the radio airways with his special comedic talents such as his original characters Reverend Brother Pastor Deacon Doctor Doug and Uncle Buddy. Starks was also instrumental in creating the nationally syndicated "Tom Joyner Morning Show."

CONTINUE ON TO...:

>THIS WEEK'S LAS VEGAS NEWS
>LAST WEEK'S LAUGHLIN NEWS
>VEGAS VIEW FULL ARCHIVES
>Return to "Heard Around Town"
>Return to Las Vegas Leisure Guide