BOULDER DAM HOTEL CLOSES!


The famous Boulder Dam Hotel, which is a historic landmark in Boulder City, was built in 1933 during construction of Hoover Dam and it recently closed due to the poor economic times. The building of late has housed a 20-room hotel with shops, a restaurant and the Boulder City Museum and Historical Association. The nonprofit association that owns the property hopes to raise $250,000 by Sept. 10 to reopen the property.

'THE COMEDY STOP' LANDS AT THE SAHARA

Bob Kephart's famous Comedy Stop that was at the Tropicana for 19 years will be opening up again but at the opposite end of the Strip.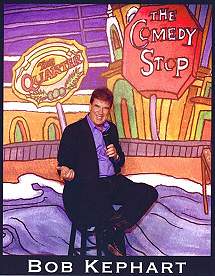 The Comedy Stop's new home will be the Congo Room at the Sahara starting Monday, July 20 with one show nightly at 9 p.m. Three top comedians will change weekly. Tickets will be $24.95.

Column Continues Below Advertisement



'MATSURI' WILL OPEN AT THE IMPERIAL PALACE ON JULY 31

Japan's most acclaimed musical production "Matsuri" has signed a one-year contract with the Imperial Palace where it will open in the Imperial Theater on July 31. "Matsuri" has been presented in town before at the Riviera and Sahara and was well received both times. Shows are at 4 p.m. daily except Tuesday, plus 1 p.m. on Saturday and 8 p.m. on Friday. Tickets are $49.99 and $59.99, call 888-777-7664.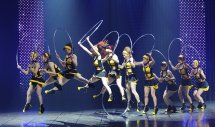 Matsuri is Japanese for "festival." The show is an action-packed, non-verbal production that showcases extreme athleticism through a series of variety acts featuring a cast of 18 Japanese athletes performing stunts ranging from the "Human Jump Rope" and "Judo Tango" to the "Lion Dance" and "Foot Drums."
Under the direction of Executive Producer and Director Ushio Higuchi, each act incorporates music, strength, acrobatics, beauty and Japanese culture. "Matsuri" started as a hit Japanese television program, "Kinniku-banzuke." The musical stage production followed.
COMEDIAN TODD PAUL AT HOOTERS EXCELS AT NONSENSE
At first glance, you think, "This guy is strange." Comedian Todd Paul says, "I'm taking nonsense to a new all time high," and that's actually a pretty good description of his show.
When Paul gets on stage with his long hair, which he constantly swishes back with his hands or a toss of the head, and heavily tattooed covered arms, the thought crosses your mind, "Yikes, what are we in for?" Very quickly and with a sense of relief, you get your answer. .."a whole lot of fun."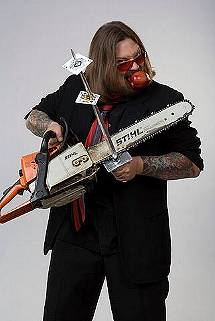 Paul starts with a card trick that eventually has him mounting a unicycle with a low-ceiling as an obstacle. He's aided by two volunteers (?) that he skillfully manipulates. He tells them because he's going to stab a card in mid-air with a sword, "When I give the 'verbal cue'_run like hell," and adds, "That reminds me of what my father used to say to me when I was a little kid."
Paul sums up his physical mayhem act with "I've got 30 years of worthless skills" and then proceeds to juggle clear balls and do a top hat routine with a member of the audience.
Paul performs Saturday through Thursday at 7 p.m. The ticket deal is buy-one-ticket get-one-free for $24.95, call 702-739-9000 or visit www.hooterscasinohotel.com.
'NEY KED BOYS SINGING!' IS FINDING A HOME AT THE ONYX THEATRE
It seems the Big Apple's hit show "Ney ked Boys Singing!" (ed note: intentionally misspelled so as to not needlessly trigger search engine censors) is now a hit in Las Vegas at the Onyx Theatre located in the off-Strip Commercial Center where it is now playing indefinitely.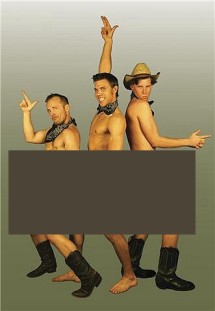 "Ney ked Boys Singing!" is like a traditional musical revue, but with one big difference. Like the show's title infers the boys don't even have a g-string as they sing, dance and throw in laughs. The show presents 16 original musical numbers, ranging from the comical opening "Gratuitous Nudity" to the circumcision-based "Bliss of a Bris." Show times are Thursdays through Saturdays at 10 p.m., and Sundays at 3 p.m. Tickets are $30, call 702-732-7225.
ROBIN THICKE TO PERFORM AT LUXOR'S 'SINGLES IN SIN CITY'
R&B hit-maker and Grammy Award winner Robin Thicke will take the stage for a special short poolside performance at the Luxor as a part of "Singles in Sin City" on Saturday, July 25 at 9 p.m. Admission is included in the purchase of a "Singles in Sin City" package.
Also performing during the weekend will be rocker Chris Clouse and DJ Solomon at LAX Nightclub on Friday, July 24.
The weekend, July 24-26, will have games and events such as Speed Dating, The Dating Game, Textual Feeling, Mixology School, a Pajama & Lingerie Party, and more. Room packages start at $85 per night, call 800-288-1000 and mention "Singles in Sin City" or visit www.singlesinsincity.com.
PAUL OAKENFOLD EXTENDS HIS RESIDENCY AT RAIN NIGHTCLUB
Rain Nightclub inside the Palms is continuing to host "Paul Oakenfold Presents: Perfecto Las Vegas" as the DJ and remixer Oakenfold extends his residency through 2010. The weekly Saturday event named after Oakenfold's label Perfecto Records features various cutting-edge design and visual art elements, including full audio-visual system integration, multi-screen content and computer graphics. Oakenfold is slated to perform at 26 of the scheduled show dates and other acclaimed DJs will substitute at the rest.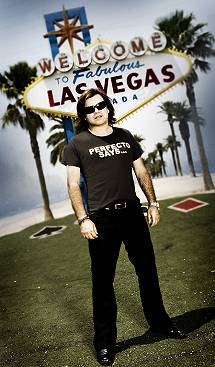 Thrive Records released Oakenfold's new double CD, 21-track album "Perfecto Vegas" nationwide on July 7.
MELISSA MANCHESTER & IMELDA PAPIN CO-HEADLINE AT ORLEANS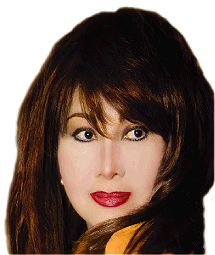 International singing sensation Imelda Papin is co-headlining at The Orleans Showroom with legendary recording artist Melissa Manchester from Friday, July 31 through Sunday, Aug. 2 at 8 p.m. Each night will feature a duet performance by Manchester and Papin in addition to the two singers' solo performances. Tickets are $60, call 702-365-7075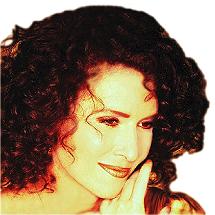 Papin got her start in a remote fishing village in the Philippines. She has released multiple hit songs, sold millions of records, and starred in several films. She is the current host of "Imelda Papin in America," which airs every second Saturday of the month at 4 p.m. on LA18, and also hosts the "Imelda Papin Show" on KLAV 1230 AM in Las Vegas every Sunday from 3 p.m. to 4 p.m.
VEGAS CLUB ANNOUNCES NEW VENUES
The Vegas Club downtown has four brand new gaming and entertainment venues: a fetish-themed casino pit, live music dance club, all new Keno lounge, and a professional nail salon and spa.
The low-limit Fetish Pit has dealers dressed as a naughty nurse, sexy school girl, risqu' female cop or leather-clad biker chick while pole dancing go-go girls shake their money-makers on a raised platform. The sexy fun begins at 7 p.m. every Thursday, Friday and Saturday night.
Foxy's Dance Club & Frisky's Bar has dancing to live music with an R&B house band - Next Movement that played for Oprah Winfrey's New Year's Eve bash. Foxy's is open Thursday through Sunday from 8:30 p.m. to 2 a.m.
ESPN RADIO 1100 HOSTS 4TH ANNUAL RADIOTHON FOR THE CARING PLACE
For the fourth year in a row, ESPN Radio 1100 will host "The Longest Radio Show Ever" to benefit The Caring Place. The 24-hour radio show, at the Key West Room in The Palms, will start at 10 a.m. on Friday, July 24 and conclude at 10 a.m. on Saturday, July 25. National and local celebrities in the sports and entertainment industry will donate their time and host each hour of the 24-hour radiothon.
On July 24, a cocktail reception from 7-9 p.m. in The Key West Room at the Palms will honor UFC President Dana White as ESPN Radio 1100's Sportsman of The Year. Tickets are $50, call 702-871-7333 for tickets. For information, visit www.WeAreLV.com.
CITYLIFE BOOKS' FIRST AUTHOR OWNS DOUBLE DOWN SALOON
CityLife Books, the new imprint of Stephens Press, has signed its first author, P Moss, a fiction writer and owner of the famous Double Down Saloon and Frankie's Tiki Room. "Blue Vegas, his short story collection exploring the dark, human stories in the neon city will be released this fall. CityLife Books plans to publish up to four titles per year of "Vegas-centric" fiction in a trade paperback format.
After working as a screenwriter in Los Angeles, Moss moved to Las Vegas in 1992 and opened the Double Down Saloon, a "clubhouse for the lunatic fringe," on Paradise Road. Moss recently opened Frankie's Tiki Room, on West Charleston Boulevard.
QUICK CLIPS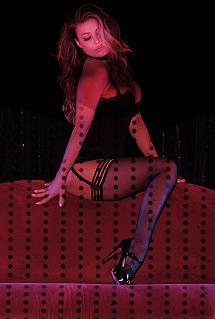 Carmen Electra's week-long special guest performance in the MGM Grand's "Crazy Horse Paris" had her going topless in the nearly-nude show, which she did twice a night. She did two numbers "Chain Gang" and "Eroticism" and audiences loved her.
The Plaza downtown has opened "Stuffed: The Buffet at the Plaza." The all-you-can-eat upgraded buffet replaces Lucky 7's Buffet. Prices are $7.77 for breakfast and lunch, $9.99 for the weekend Champagne Brunch from 6 a.m. to 2 p.m., $12.99 for dinner Sunday through Thursday, and $15.99 for dinner on Friday and Saturday.
"Lord of the Dance," which was scheduled for a nine-week run into early September at Steve Wyrick's Theater at the Miracle Mile Shops at Planet Hollywood, closed last weekend.
The murder mystery show "Shear Madness" is closing at Town Square on July 19.
Santa Fe and The Fat City Horns are no longer at Palace Station on Saturday nights and Stetzen has closed their Thursday night gig at Texas Station.
John DiCrosta and his original characters will share the Riviera Comedy Club stage with Marty Rackham, best known for playing Elaine's boyfriend Jake on NBC's "Seinfeld," and Mike E. Winfield, who was a finalist in NBC's "Last Comic Standing," Aug. 3-9. Tickets for the 8:30 and 10:30 p.m. shows are $24.99, call 702-794-9433.
The world's foremost practitioners in the art of off-road motorcycle racing will return to the Orleans Arena at 8:30 p.m. on July 25 for the 2009 GEICO Powersports AMA EnduroCross Series opener. Known as the toughest racing on two wheels, EnduroCross incorporates various elements of off-road racing into a supercross-style setting. Tickets are $37 and $47, call 702.284.7777.
The finalists of Hip Hop International's 8th Annual United States and World Hip Hop Dance Championships will compete at the Orleans Arena, Aug. 2. The world champion Philippine Allstars will defend their title as nearly 2,000 dancers from around the globe compete for world street dance supremacy. Tickets are $39.50 and $59.50, call 702-284-7777.
A dinner theater event is scheduled at Lawry's Prime Rib on Friday, July 31 at 7 p.m. The plot for "All's Fair in Love & Music" has Frannie Fabiano booking three acts for the evening: The Diva, Troy Tritone and Vinnie Vegas & The Vinnettes. The catch is each act thinks they are the only act. Ta-dah! Price with prime rib or salmon dinner included is $99, call Jay Joseph 702-497-7936 or visit www.atouchofmystery.com.
The Rockhouse Bar & Nightclub in front of the Imperial Palace is holding a yard sale but not what you think. The Rockhouse is teaming up with Syrup Swimwear and Ketel One vodka to bring thirsty patrons $5 off all daiquiri super yards and complimentary Ketel One drinks to all ladies from 4 p.m. until midnight.
L'Atelier de Jo‰l Robuchon at MGM Grand, a Michelin one-star restaurant from the "Chef of the Century," is presenting a new three-course menu 'L'Unique.' It's a pre-theater express menu presented in 15 minutes in a bento box-style presentation for $39 daily until 6:45 p.m. For reservations, call 800-929-1111.
The Super Summer Theatre now in its 34th season is performing "West Side Story" at the Spring Mountain Ranch State Park located 10 miles west of 215 on Charleston on July 17, 18, 22, 23, 24 and 25. Tickets are $10 at the UNLV Box Office or online at unlvtickets.com and $15 at the gate. Remaining shows for the season include "Once on This Island" and "Working." For information, call 702-594-PLAY.

Column Continues Below Advertisement



CONTINUE ON TO...:

>THIS WEEK'S LAUGHLIN SEGMENT
>LAST WEEK'S LAS VEGAS SEGMENT
>VEGAS VIEW FULL ARCHIVES
>Return to "Heard Around Town"
>Return to Las Vegas Leisure Guide