WORLD's FIRST NOBU HOTEL TO OPEN IN LAS VEGAS

Caesars Palace and Nobu Hospitality have executed definitive agreements to create the first-ever Nobu Hotel, Restaurant and Lounge in Las Vegas. The boutique-style hotel will replace the Centurion Tower, which will undergo a multi-million dollar refurbishment, and is set to open summer of 2012. Nobu is one of the premier luxury lifestyle brands in the world with operations spanning five continents.

David Rockwell of the Rockwell Group will lead the overall interior design of the 180-room Nobu Hotel. Rockwell's design experience has been synonymous with the Nobu brand for more than 20 years. The hotel, restaurant and lounge will feature a stylish interior design that showcases natural materials, fused with Nobu's signature Japanese elegance.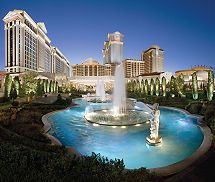 The 11,200-square-foot Nobu restaurant and lounge, located in the heart of the Nobu Hotel, will feature the cuisine of celebrated Chef Nobu Matsuhisa. The eatery will offer several teppanyaki tables, sushi bar and private dining area along with a large lounge and bar boasting 327 seats.
Column Continues Below Advertisement
FLAMINGO WILL OPEN WEST COAST CARLOs'N CHARLIE's
The Flamingo will open the first West Coast location of the Mexican eatery Carlos'n Charlie's later this winter. It will be adjacent to the Race & Sports Book, span more than 8,000 square feet, and serve lunch and dinner nightly. The dining room will seat 150, and an outdoor terrace will overlook the Flamingo pool and gardens and accommodate an additional 150. The large bar will seat up to 40 guests with extra space for gathering and dancing.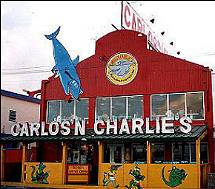 Carlos'n Charlie's opened its first location in Acapulco, Mexico in 1970, with food, loud music and a party-like atmosphere. Created by Grupo Anderson, the team behind Mexico's tourist hot spot, Señor Frog's, there are currently 11 Carlos'n Charlie's locations throughout Mexico. In 1994, Carlos'n Charlie's made its U.S. debut.
TOPSHOP AND TOPMAN TO OPEN FLAGSHIP STORE
Cult British high-street style champions TOPSHOP and TOPMAN will open their third American flagship store in March 2012 in the Fashion Show Mall. The store will comprise 20,000 square feet of retail space on a single level, with a dramatic 180-foot frontage, to be created by incorporating four current stores and part of the existing mall. The sleek design will host the latest key trends across both women's and men's wear, with a host of signature departments showcasing the best the two brands have to offer. It is estimated that more than 170 staff will be employed to give customers the ultimate in personal service and fashion advice.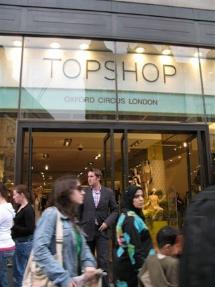 Since it launched in 1964, TOPSHOP has become a cultural icon synonymous with British fashion. TOPSHOP began life as Peter Robinson's Top Shop, a young fashion brand in the basement of the former department chain, Peter Robinson Ltd. In 1994, the TOPSHOP flagship store was born as the brand took over a 90,000-square-foot space at London's Oxford Circus. Now there are 315 stores in Great Britain.
Born in 1978, TOPMAN is the male equivalent of successful stable-mate, TOPSHOP. With 215 stores in its native Britain, there are now TOPMAN stores in more than 70 cities worldwide including New York and Chicago this September.
ANNUAL ROCK 'N ROLL WINE AMPLIFIED FESTIVAL
The 6th Annual Rock 'n Roll Wine Amplified Festival will be held Sept. 16 and 17 at the Mandalay Bay Beach from 7-11 p.m. with the wine tasting ending at 10 p.m. This year the 11 acre beach will be covered with more than 50 wineries pouring more than 150 wines. There will be entertainment on two stages, and five live performances featuring three-time Grammy Award Winning rockers Train on the main stage. Additional live performances will include LA pop-rocker Jared Lee. The weekend will kick off with Friday night's VIP Bubbles & Chocolate tasting during OneRepublic's performance on the beach.
RICK FAUGNO RETURNS TO THE LAS VEGAS HILTON
Rick Faugno will return to the Las Vegas Hilton and take the stage in the Shimmer Cabaret on Mondays, July 25 and Aug. 1 at 8:30 p.m. Many know him from performing as Frankie Valli, in "Jersey Boys." Tickets for his one-man show "Body & Soul" are $39-$49, call 702-732-5755.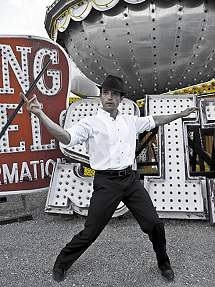 During the Las Vegas Film Festival this month, Faugno's new movie "Virgin Alexander," in which he plays the title character, was screened. The movie has already won a few awards, including nominations for Faugno's performance as Alexander.
Faugno studied acting/theater at B.F.A. New York University. His distinctive voice and dancing ability have landed him leading roles in "Fosse," "Chitty Chitty Bang Bang," "Conversations with my Father," and "Wonderful Town."
TOP OF NEXT COLUMN
RAILROAD PASS WILL CELEBRATE 80TH ANNIVERSARY
The Heritage Museum is located inside the historic Railroad Pass Hotel/Casino, which is the oldest continuously operated licensed casino in the United States. Railroad Pass in Henderson will celebrate its 80 year anniversary on Aug. 1. The museum is open 24/7, and displays photos and memorabilia dating back to its construction in 1931. Entrance is free. Railroad Pass Hotel/Casino is located at 2800 S. Boulder Highway in Henderson.

SUMMER HEADLINERS BOOKED AT PRIMM
Just 30 minutes outside Las Vegas on I-15 at the Nevada/California border is Primm with three resorts and the Star of the Desert Arena located at Buffalo Bill's. The headliners booked for the rest of the summer include: Neil Sadaka July 23; Dwight Yoakam Aug. 6; MC Hammer Aug. 13; action-packed World Championship WCK Muay Thai fights Aug. 20; and Mexican musician and composer Espinoza Paz Aug. 27. Ticket prices range from $41.45 to $87.70, call 800-FUNSTOP (800-386-7867).
O'sHEAS AND MILLER HIGH LIFE HELP 'HIGH LIFE' PROGRAM
O'sheas Casino has joined with Miller High Life to honor veterans while offering guests unbeatable drink specials from 6 p.m. to 6 a.m. daily through Sept. 5. For each Miller High Life and Miller High Life Light bottle sold at one of the casino's bars, the cap will be kept and 10 cents will be donated to the non-profit Iraq and Afghanistan Veterans of America (IAVA). Miller High Life and Miller High Life Light are $1 each and Miller High Life will contribute up to $1 million in cash and "High Life" experiences to the IAVA as part of its "Give a Veteran a Piece of the High Life" program.
DINING AND BEVERAGE EXPERIENCES
Two Las Vegas local restaurants have closed: Carluccio's Italian Tivoli Gardens in the Liberace Plaza on Tropicana where the museum used to be located and Rosemary's at 8125 W. Sahara Ave.
Executive Chef Geno Bernardo will host a cooking class at his restaurant Nove Italiano inside the Palms at noon on Saturday, Aug. 13. Titled "An Afternoon with Chef Geno," the chef will demonstrate how to prepare a five-course meal. Cost is $85, call 702-942-6800.
Due to popular demand, the first Wednesday of every month at Andre's at Monte Carlo on the second floor will be Whiske(y) Wednesday beginning at 7 p.m. Dates for the remainder of 2011 are: Aug. 3, Sept. 7, Oct. 5, Nov. 2 and Dec. 7. For an unlimited tasting, the price is $25 in advance or $35 at the door. For information, call 702-798-7151.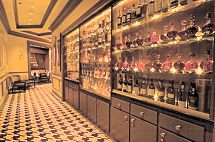 Border Grill at Mandalay Bay will hold an exclusive Peligroso Tequila Pairing Dinner on Thursday, July 28. A cocktail and appetizer reception will begin at 6:30 p.m. and be followed by a five-course dinner at 7 p.m. General Admission is $150, call 702-632-7403.
On July 24, The Cosmopolitan and Cochon 555 will launch All-Star Cochon, a new pork-filled Las Vegas event featuring winners from previous years including 10 leading chefs and three star butchers who will each cook with 14 different heritage breed pigs and prepare a "snout-to-tail" menu.
Due to popular demand, Bernard's Bistro at The Village Lake Las Vegas is extending its luxury Dinner du Titanic. The themed menu will include a choice of First Class, a five-course dinner for $65, Second Class featuring three courses for $45, and a la carte options. The epicurean voyage will be held again on July 21 and 28.
Bellagio, Picasso and Le Cirque have been awarded the prestigious AAA Five Diamond Award for 2012. Bellagio has the distinction of being the only hotel in the United States to have two AAA Five Diamond restaurants under one roof.
QUICK CLIPS
"The Rat Pack" show at the Riviera has closed.
Series tickets the Broadway Las Vegas series featuring "The Color Purple," "Mary Poppins," "Million Dollar Quarter" and "Memphis" at The Smith Center for the Performing Arts will go on sale July 26.
"Piano! Las Vegas™" starring Ryan Ahern at the V Theater inside Miracle Mile Shops at Planet Hollywood is featuring comedy-magician, Mike Hammer for the remainder of July. Hammer currently hosts his own variety show, "Vegas Live," and is part of the comedy-magic duo Spike and Hammer.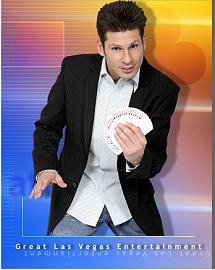 Blue Man Group at the Venetian has added a PVC instrumental of Lady Gaga's famed single "Bad Romance." In true Lady Gaga style donning some of the icon's famous looks including the lobster and gyroscope hats. Blue Man Group will move to the Monte Carlo in the fall of 2012.
Sammy Hagar's Cabo Wabo Cantina inside the Miracle Mile Shops at Planet Hollywood will host a UFC 133 viewing party on Saturday, Aug. 6. The matchup will feature American fighters, Rashad Evans and Phil Davis. Admission is $20.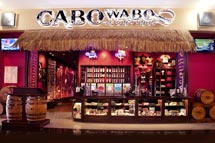 Daily through Aug. 14, there are live animal shows at 11 a.m. and 1 p.m. in the Big Springs Theater at the Springs Preserve with zoologists introducing a rotating cast of slitherers and crawlers such as Western diamondbacks, Mojave sidewinders, rattlesnakes, Gila monsters, and more.
A trio of local Las Vegans that form Three V Enterprises has released "International Award Winning Pools, Spas, & Water Environments II." The second in the series, the full-color, coffee table edition is available at book stores and from the publisher, Schiffer Books. The collaboration showcases the winners from the annual Global AquaTekture Visionary Awards (GAVA) a water-inspired competition.
Column Continues Below Advertisement
CONTINUE ON TO...:
>THIS WEEK'S LAUGHLIN NEWS
>LAST WEEK'S LAS VEGAS NEWS
>VEGAS VIEWS FULL NEWS ARCHIVES
>Return to "Heard Around Town"
>Return to Las Vegas Leisure Guide