MICHAEL MORTON WILL OPEN RESTAURANT DOWNTOWN!

Las Vegas restaurateur and nightclub executive Michael Morton will open his first downtown dining venture, a Mexican restaurant, at the East Fremont Entertainment District. The property at 106 Sixth Street is owned by Tamares Las Vegas Properties, LLC that owns several downtown properties including the Plaza. Morton's new eatery will combine Mexican food with American rock, offer many types of tequila, and have vibrant colors.

As the son of Chicago restaurant legend Arnie Morton, founder of Morton's steakhouses and vice president of the Playboy Clubs, Morton has created some iconic brands in dining and nightlife, including the N9NE Group and his most recent venture La Cave Wine and Food Hideaway at Wynn.


Column Continues Below Advertisement



VINYL WILL OPEN AT THE HARD ROCK IN LATE AUGUST

Vinyl will be a new intimate multi-functional live entertainment venue featuring a diversity of music genres when it debuts in August at the Hard Rock Hotel & Casino. Emulating a speakeasy atmosphere, Vinyl will express an industrial look and feel, featuring Chicago-common brick and cinderblock, distressed wood floors and an exposed, sky-high ceiling. An elevated VIP section will house leather banquette seating and offer guests their own wait staff and an exclusive bar. Along the perimeter will be a bar and images and videos will be projected on screens on both sides of the main stage. Vinyl will be the newest addition to the resort's current redevelopment project.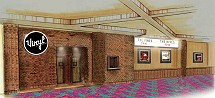 JERRY SEINFELD HEADLINES AT CAESARS PALACE
Comedian Jerry Seinfeld, best known for his role on NBC's "Seinfeld," will return to The Colosseum at Caesars Palace for a two-night engagement, July 20 and 21. Tickets range from $75 to $150.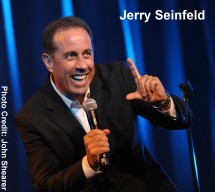 His book "Seinlanguage" was released in 1993 and went on to become a No. 1 New York Times bestseller. Winning critical acclaim for such diverse projects as "Bee Movie," touring stand-up comedy performances, and guest-starring with longtime collaborator Larry David in the hit HBO TV show "Curb Your Enthusiasm," Seinfeld continues to reign among the nation's most popular comedy stars.
WILLIE NELSON & FAMILY WILL PERFORM AT SUNSET STATION
Following the release of his critically-acclaimed new album "Heroes," country music legend Willie Nelson will return to Las Vegas with a performance at the Sunset Amphitheater on Saturday, July 21. Tickets start at $39.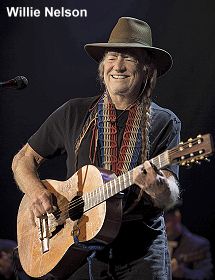 As one of country music's most recognized artists, Nelson has made more than 65 studio albums, 10 live albums, 37 compilations and sold 40 million records sold worldwide. He has also has co-authored several books and appeared in more than 30 films and television shows.
FRANK MARINO AND 'DIVAS LAS VEGAs' CELEBRATE 1,000th SHOW
Female impersonator Frank Marino and the cast of "Divas Las Vegas" featuring 17 characters at the Imperial Palace will celebrate their 1,000th show at the hotel on Saturday, July 21. Marino, who has performed in Las Vegas for more than 27 years, makes 17 costume changes in the show, which will translate to 17,000 costume changes. Marino recently appeared on Bravo's "The Millionaire Matchmaker" and E!'s "Fashion Police."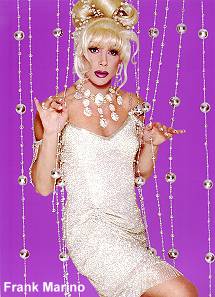 'FREQ THE BLOCK' CONCERT WILL BE HELD DOWNTOWN
Smash Magazine and Frequency Events will present "Freq the Block" on Saturday, Aug. 11 at 7 p.m. in the Fremont Street East Entertainment District. The outdoor event will feature a massive downtown dance party with DJs Craze, AC Slater and Flinch and special Las Vegas-based guests Mike Attack and Teen Wolf. Meanwhile, a mix contest is being held online for one lucky up-and-coming DJ to win a chance to be the opening act, visit www.facebook.com/frequencyevents.
NEW ARTIFACTS UNVEILED AT TITANIC EXHIBITION
Premier Exhibitions and RMS Titanic, Inc. will unveil new, never-before-seen artifacts at "Titanic: The Artifact Exhibition" at the Luxor on Thursday, July 19. The Exhibition will introduce recovered paper and textile items that recently underwent the conservation process. Artifacts will include: two postcards from Tonopah, Nev.; a pair of cotton long underwear labeled "unshrinkable" with a lace-up back; and a Selvyt polishing cloth found in a suitcase.
CORK PROCTOR's 80TH BIRTHDAY ROAST WILL BE A BENEFIT
Proceeds from admission donations to Cork Proctor's 80th Birthday Comedy Roast in the showroom at the South Point on Sunday, July 22 at 2 p.m. will benefit Opportunity Village. Minimum suggested donation is $40 and includes two drinks; call Mary Ferber at Opportunity Village, 702-880-4081.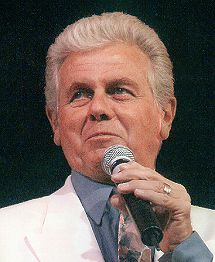 NEIL SEDAKA PERFORMS AT EASTSIDE CANNERY
Singer, songwriter, composer, pianist Neil Sedaka will be performing at the Eastside Cannery on Saturday, July 21. Tickets start at $24.95.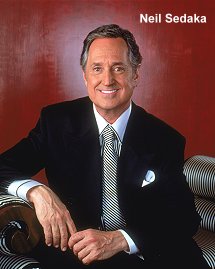 Sedaka's impressive 50-year career includes involvement with more than 500 songs that he has written or co-written, performed and produced. He started as one of the first teen pop sensations of the 50s and continues to perform and tour. He just released "The Music of My Life," a CD of brand new Sedaka material, including his first ever Salsa song, "Do You Remember," produced by Grammy Award Winner David Foster.
ROMANCE FANTASY WILL REUNITE FOR VEGAS PERFORMANCE
Romance Fantasy will reunite in mid-August for a few exclusive shows in Las Vegas and Los Angeles. This will be the first time Romance Fantasy has performed as a five-piece rock band since 2009. Their Vegas performance will take place Thursday, Aug. 16 at the Royal Resort.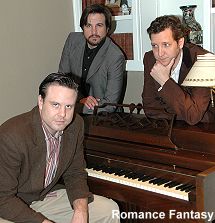 ANNUAL WINE AMPLIFIED FESTIVAL SET AT MANDALAY BAY
The 7th Annual Wine Amplified Festival will be held on Saturday, Sept. 15 and once again at the 11-acre Mandalay Bay Beach, which will be transformed into a wine and music utopia featuring more than 150 wines from more than 50 wineries. Entertainment will be provided by four bands on two stages including award winning alt-rockers Young the Giant. Tickets are $65 and $75 and can be purchased at http://www.wineamplified.com/.
BORDER GRILL HOLDS AMBHAR TEQUILA DINNER
Border Grill inside Mandalay Bay is hosting another tequila dinner, this time featuring Ambhar Tequila out of Austin, Texas, on National Tequila Day, Tuesday, July 24. Executive Chef Mike Minor and the Border Grill team will showcase a gaucho-style "Spicy Mexico Meets Texas" barbeque dinner complete with an observation kitchen. Cost is $150 and $75 for Border Grill VIP Club members, call 702-632-7403.
BIG GREEN BUS REFUELS AT FLAMINGO
Dartmouth College's Big Green Bus tour across America will make a scheduled stop at the Flamingo to refuel with recycled waste vegetable oil (WVO) from the resort's restaurants. Headliner Donny Osmond will be on hand to welcome the 13 students from 10 to 11 .m. on Thursday, July 19. The repurposed Greyhound bus, which the public can visit, features four sustainability stations for educating communities about biofuel, personal waste reduction, composting and the energy costs of food.
In addition, "The Road Trip" green drink special will be offered July 18 – 20 at Harrah's, Imperial Palace, Flamingo and Bill's Gamblin' Hall & Saloon for $5 per cocktail.
TOP OF NEXT COLUMN
ITEMS OF INTEREST
Horror director Eli Roth is planning to build a Goretorium attraction in Las Vegas and open the horror-themed attraction on Sept. 27.
Rich Little is having his show "Jimmy Stewart & Friends" extended yet again in the Shimmer Cabaret at the LVH - Las Vegas Hotel through Aug. 22.
Mike "The Situation" Sorrentino celebrated his 30th birthday this weekend at the grand opening of Señor Frog's, the second floor nightclub in Treasure Island.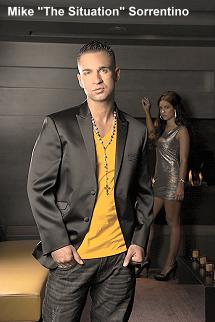 Kenny Kerr, well known female impersonator and comedian, will let loose with "Kenny Kerr Uncensored" at the Onyx Theatre on Tuesday, July 31 with shows at 7:30 and 10 p.m.
Jamaican Reggae legends, Black Uhuru, will perform at the Hard Rock Cafe on the Strip on Saturday, July 28. Tickets are $22 in advance and $25 the day of the show.
Aviation Nation, the annual Nellis Open House and largest free public event in Nevada, returns Nov. 10-11 to Nellis Air Force Base.
PBR Rock Bar & Grill's new Rock Bar inside Miracle Mile Shops at Planet Hollywood will dedicate a day to the girls with complimentary drinks on Wednesday, Aug. 1. A special section of the Rock Bar will be stocked with champagne and vodka on the house from 9 p.m. until midnight.
PBR Rock Bar & Grill inside Miracle Mile Shops at Planet Hollywood will celebrate National Hot Dog Day on Monday, July 23 with special hot dog deals all day for $6.
Tacos & Tequila (T&T) at the Luxor will spice up National Hot Dog Day on Saturday, July 23 with a special $9 price on the Sonoran Hot Dog that day.
Coconut's Beach Bar & Mexican Grill in Town Square will roll out its newest promotion on Aug. 1 where patrons will earn "Coco" Bucks for every $50 spent on food or beverages from Aug. 1 – 31.Patrons will receive a $5 "Coco" Buck that can be used until Sept. 30.
The D Las Vegas downtown has introduced Lobster Palooza and BBQ Bone-O-Rama at the Courtyard Grill with a menu starting at under $10.
Las Vegas Legends professional arena soccer team, the newest members of the Professional Arena Soccer League, is auditioning women for its dance team on July 22 at 10 a.m. at The Beat Dance Academy. Twelve to 15 ladies will be selected and home games will be at the Orleans Arena.
SUPERGROUP JJAMZ WILL VISIT STRIP's HARD ROCK CAFÉ
JJamz (pronounced Juh-Jamz) is the latest supergroup music collective to emerge on the Los Angeles music scene and they will perform at the Hard Rock Café on the Strip on Monday, Aug. 6. Tickets are $10 in advance and $12 day of the show.
The group's debut album "Suicide Pact" is due out this month, but this isn't their first foray into music for any of the group's members. JJamz is the brainchild of Maroon 5 guitarist James Valentine, Rilo Kiley and Bright Eyes drummer Jason Boesel, Phantom Planet's Alex Greenwald, beloved musician Michael Runion, and The Like's Z Berg.
GREG MORTON DELIVERS COMEDY AT LAUGH FACTORY
Greg Morton along with John Bizarre are the two comedians featured at the Laugh Factory at the New Tropicana, July 16-22.
After working as an animator on the "Scooby and Scrappy-Doo Show" and providing voice-overs for Saturday morning cartoons, Greg Morton is now focused on stand-up comedy. His style includes slapstick, physical and improvisational skills, and mimicry. Morton can be heard on the nationally syndicated radio program, "The Bob & Tom Show." One of his musical parodies, "Obama Man," has currently logged more than 3 million hits on YouTube.
John Bizarre is a stand-up comedian and filmmaker who has appeared on many television shows. He has authored two books, "Giving You the Stink Eye" and "It So Doesn't Suck To Be You."
JOE NICHOLS IS BOOKED AT THE SILVERTON
Grammy-nominated country singer Joe Nichols will take the audience on a musical journey in the Veil Pavilion at the Silverton on Friday, July 20. Nichols launched onto the music scene in 2002 after signing with Universal and releasing his hit debut "Man with a Memory." Tickets are $30 and $45.
CABO WABO CANTINA INTRODUCES 'TACO TUESDAYs'
Cabo Wabo Cantina inside Miracle Mile Shops at Planet Hollywood will introduce "Taco Tuesdays" starting on July 24 in celebration of National Tequila Day. From 10 p.m. to midnight, guests can enjoy $2 chicken and steak tacos and two-for-one house margaritas.
RÍ RÁ LAS VEGAS CELEBRATES INTERNATIONAL BEER DAY
Irish pub Rí Rá Las Vegas at The Shoppes at Mandalay Place will kick off International Beer Day weekend with a tweetup from 6 to 8 p.m. on Friday, Aug. 3. Everyone in attendance will toast and enjoy a free pint and complimentary appetizers with the first 15 guests receiving a free beer flight. Raffle prizes will also be featured throughout the evening. RSVP is required, visit twtvite.com/RiRaBeerDay.
43RD ANNUAL WORLD SERIES OF POKER® SET RECORDS
The 43rd annual World Series of Poker (WSOP) at Rio established a host of new records as poker enthusiasts from more than 100 nations competed in the game's grandest spectacle. The WSOP remained the industry standard-bearer, with 74,766 entries in 61 events creating the largest prize pool in WSOP history: $222,035,192.
'ABSINTHE' AND 'PEEPSHOW' STARS HOST POOL PARTIES
Entertainers from "Peepshow" and "Absinthe" will host pool parties at the Flamingo GO Pool from 1 – 3 p.m. and lead special contests at each event. The "Peepshow" cast will host on Wednesdays, July 18 and 25. Angel Porrino of "Absinthe" will host on Sunday, July 22 and the cast will be featured on Thursday, Aug. 2.
GILLEY's HOSTS BENEFIT FOR HELP OF SOUTHERN NEVADA
HELP of Southern Nevada 's "Boot Scootin' Benefit" will be held at Gilley's Saloon, Dance Hall & Bar-B-Que at Treasure Island from 1 to 5 p.m. on Saturday, Aug. 11. The afternoon fundraiser will feature a line-dancing marathon, psychic readings, mechanical bull riding and team competitions. A $25 entry fee will include a free raffle ticket and drink. For information, call 702-836-2130 or visit their website: www.helpsonv.org.
ADVERTISING COMMUNITY PUTS ON BENEFIT TALENT SHOW
The Advertising Community Talent Show (ACTS) will hold its annual talent show to raise money for Safe Nest on Friday, Aug. 10 in the Ovation Lounge at Green Valley Ranch. All acts from singers and dancers to jugglers and magicians will have at least one person who is in advertising. Tickets for the 7:30 p.m. show are $20 at www.actslv.org or at the box office the night of the event.
OPPORTUNITY VILLAGE HOLDS FIRST 'CHRISTMAS IN JULY'
Opportunity Village is holding its first "Christmas in July" to kick off registration for the annual Las Vegas Great Santa Run® this December. Opportunity Village and community partners will host three events. Last year, the Great Santa Run set unprecedented attendance numbers with nearly 10,000 participants, winning back the "World Santa Challenge" title.
On Thursday, July 19 will be the "World Santa Challenge" Media Kickoff at New York-New York with the rollercoaster platform being transformed into a winter wonderland and there will be a kickoff party at The Sporting House.
The Little Black Dress Party at Blue Martini in Town Square will take place on Saturday, July 21. Ladies that register on-site for the Great Santa Run will receive a complimentary cocktail from 8-11 p.m.
Sunday, July 22 will be a Santa Baby Spa Event at Body Spa in Green Valley and Boca Park with discounted rates.
REPORTER SARAH TRESSLER PERFORMS AT CRAZY HORSE III
Sarah Tressler, the reporter who was previously employed as a society columnist at the "Houston Chronicle" and freelance reporter for "Us Weekly" will perform at Crazy Horse III gentlemen's club on July 20 and 21, sign autographs and take pictures. The beauty launched her adult industry career at age 22 as a way to pay for college and a rival newspaper exposed her double life. The bubbly brunette recently released her e-book, "Diary of an Angry Stripper" in June and has remained an instructor at the University of Houston throughout the scandal.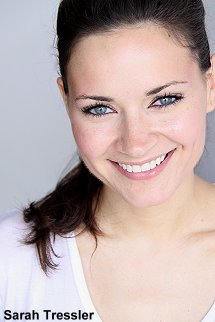 AESTHEQUE HOSTS SPECIAL DAY FOR LADIES
On Saturday, July 21, Aestheque in Suite 100 in the Horizon Ridge Medical and Corporate Center in Henderson, is hosting a complimentary Special Women's Event, "It's All About You," from noon to 4 p.m. Activities will include a free mini-consultation with Dr. Garry Lee, M.D., facility tours, a fashion show, free refreshments, drawings, an executive workshop, complimentary makeover, discounts, etc. For information, call 702-218-0585 or 702-771-5206.
Column Continues Below Advertisement
CONTINUE ON TO...:

THIS WEEK'S >LAUGHLIN NEWS
LAST WEEK'S >LAS VEGAS NEWS
>VEGAS VIEW FULL NEWS ARCHIVES
Return to >"Heard Around Town"
Return to >Las Vegas Leisure Guide