Bobby Vinton will headline at the Ramada Express on Saturday, July 28 at 8 p.m. and will make a special guest during the day at a ceremony at the train station in Victory Plaza around 6 p.m. Tickets for his show are $35, call 800-243-6846.
Starting with Vinton's first hit release "Roses Are Red" in 1962 through 1972, he had more No. 1 records than any other solo male artist. Today, the superstar has established himself as one of America's top concert performers and versatile entertainers. The hit songs Vinton has given us over the years have become classics. His impressive list of hits includes renowned love songs such as: "Roses Are Red," "Blue Velvet," "Mr. Lonely," and his signature tune and Polish anthem "My Melody of Love."
Vinton was awarded over a dozen gold records and albums during his career and has sold more than 75 million records. His best selling autobiography was "The Polish Prince.
Aaron Radatz, the newest star to hit the magic entertainment scene, has worked with the masters of magic and illusion: David Copperfield, Harry Blackstone Jr. and Lance Burton. Radatz will bring his magic show to the Riverside Resort, Aug. 2-5. Tickets are $25, call 800-227-3849, ext. 616.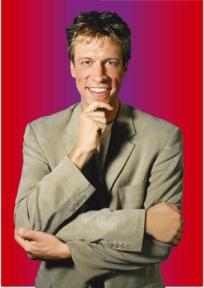 At age 18, Radatz's expertise and devotion to his craft provided him with a global audience, center stage performance with DaimlerChrysler Corporation, entertaining at their New Car Announcement show in San Francisco, Calif. Two years later, Radatz earned the title of being the youngest magician to headline a casino production.
Performing in North America, Europe and the Middle East, Radatz is the only magician who has been commissioned by the U.S. Pentagon for a command performance for the U.S. military.
"The Funniest Mom in America" starring Vicki Barbolak and "The Wild Girls of Comedy" will take over Don's Celebrity Theater, July 18-22. Tickets for the 8 p.m. shows are $25, call 800-227-3849, ext. 616.
Barbolak, who was the 2007 winner of Nickelodeon's "Funniest Mom In America" hosted by Rosanne Barr is now touring major venues across America in her All Girl Comedy Show. A modern version of Phyllis Diller and Totie Fields, Barbolak has been called the next major headliner to carry on their legendary concert shows. Barbolak has formerly headlined her shows across the country, and was the first winner of California's Funniest Female Contest in 2004.
She's also an accomplished character actress on several movie projects and featured as a regular on Pauly Shore's TBS comedy series "Who's Minding the Store?"

TOP OF NEXT COLUMN
Big Bend Of The Colorado State Recreation Area is a park that starts below Laughlin on the shores of the Colorado River about five miles south. Currently, visitors enjoy picnicking, boating, fishing and swimming and campgrounds and hiking trails are under construction. For information, call 702-298-1859.
Christmas Tree Pass is located six miles west of Davis Dam. At mile marker 13, if you turn right onto the dirt road and park two miles up the road in a small parking area, you can then hike along the wash up into the canyon. The road got its name because various trees along the dirt road were often decorated, but after several years the decorated trees became unmanageable, so the practice was banned.
Grapevine Canyon located six miles west of Davis Dam is a wondrous piece of archeological history and definitely worth a visit. Evidence of prehistoric Indians who lived in this canyon are easily traced through the hundreds of petroglyphs, which are rock art drawing decorating the canyon walls. Ancient ancestors of the Mohave people known as the Amacava built rock shelters here as early as 1100 AD. Southern Paiute people have also been known to camp in this canyon. A fresh water spring flows down the wash bringing Big Horn Sheep and other wildlife down from the mountains to feed on the plants growing in the canyon.
Cottonwood Cove is located on the Nevada side of beautiful Lake Mohave. This natural desert oasis has been enhanced with beachfront lodging, a restaurant and a small sundries store. Those wishing a longer time in this desert haven can rent a houseboat or deck cruiser and there's also a National Park Service campground and RV camping area. For information, contact 702-297-1464.
Katherine Landing located five miles from Laughlin is part of the Lake Mead National Recreation Area and has a marina. It is located near Davis Dam on the Arizona side of Lake Mohave. From this desert locale you can see spectacular sunsets and a galaxy of stars every night. Various ranger-led talks, hikes and other activities are offered throughout the year. This is a fee entrance park. For information, call 928-754-3272.
At the end of Black Canyon, the mighty Colorado River widens and becomes Lake Mohave. This lake regulates flash floods from the side washes below Hoover Dam. It is also a spectacular spot for fishing, boating, swimming, camping and water sports. Many beaches are only accessible by water but houseboats, party boats, and wave runner rentals are available at various lakeside locations. For fish enthusiasts, you can purchase a fishing license and you'll find trout, large mouth and striped bass and stripers. For information, call 800-752-9669.
Spirit Mountain also located six miles west of Davis Dam is the sacred grounds of the Yuman Indian people: Mohave, Hualapai, Yavapai, Havasupai, Quechan, Pai pai and Maricopa tribes. Spirit Mountain has played a prominent role in the religious and mythological beliefs of these people. It is believed to be the spiritual birthplace of the tribes. These Native Americans continue to use this area in their tribal ceremonies and cultural traditions. Named as a Traditional Cultural Property, it is also listed on the National Register of Historical Places. The highest peak in the Newberry Mountain range is at 5,639 feet.
CONTINUE ON TO...:
>THIS WEEK'S LAS VEGAS NEWS
>LAST WEEK'S LAUGHLIN NEWS
>VEGAS VIEW FULL ARCHIVES
>Return to "Heard Around Town"
>Return to Las Vegas Leisure Guide