<!A-- Left Column -->

Skynnyn Lynnyrd - Tribute to Lynyrd Skynyrd will perform at Don's Celebrity Theatre at the Riverside, July 30-Aug. 3. Tickets are $20 for the 8 p.m. shows.
Skynnyn Lynnyrd began to take form at the very moment of the tragic crash that ended the lives of Ronnie VanZant, Steve and Cassie Gains, as well as Dean Kilpatrick. An American saga ended on that day in 1977, leaving a void that begs to be filled by millions of fans all over the world.
It's about the music. Lynnyrd has stripped the music of the legendary band down to its finest detail and re-assembled it... not as a cover but as it was intended. Every nuance and detail is pursued with passion and determination, to be performed as if by the original band.
Skynnyn Lynnyrd is the "Reloaded" Lynyrd Skynyrd.
Harrah's is featuring laugh makers center stage. Comedy presenters will be Todd Glass and Daniel Kinno July 19-23. Shows are at 8 p.m. and 10 p.m. on Saturdays, and 8 p.m. Sundays through Wednesdays. Tickets are $15.95, $20.95 and $25.95.
Todd Glass launched his career in comedy at age 16. Since his precocious start, the Philadelphia native has developed into a polished performer with a bent for inventive material. Glass is currently on the road performing nationally with comedian/actor David Spade and made his move to the big screen, starring in indie films Save the Mavericks and Cook off! No stranger to television, Glass was one of the house finalists in the wildly successful seasons of the NBC reality series, Last Comic Standing 2 and Last Comic Standing 3: Battle of the Best.
He's made many television appearances and become a veritable fixture on Comedy Central, headlining his own half-hour standup special Comedy Central Presents: Todd Glass and appearing on The Sarah Silverman Show. Demonstrating his unwavering innovation, Glass co-created, co-executive produced and starred in the slightly twisted Todd's Coma, a pilot produced by Adam Sandler and his company Happy Madison for TBS.
Glass is currently working on his next show called Todd Glass Saves America. This passion-driven show will follow Todd as he travels America searching for wrongs and injustice in everything from social issues to cell phone etiquette.
Daniel Kinno, who was born in the former Soviet Republic city of Minsk, delivers insightful and raucous narratives on topics ranging from the menial tasks of daily life, to relationships, pop culture, and his unusual Russian heritage with a truly interesting perspective. In 1996, Kinno moved to America first settling in Columbus, Ohio.
Kinno can be recognized from television where his stand up has been featured on MTV, The Game Show Network and The WB. Kinno has also starred in a 2003 national advertising campaign for ESPN and in 2004 completed the pilot Boys Behaving Badly for the Oxygen Network. In 2002, Kinno performed at the prestigious Just for Laughs Comedy Festival in Montreal, Canada as part of the New Faces showcase. In January 2008, he returned from Afghanistan where he headlined a USO tour entertaining US and International forces.

TOP OF NEXT COLUMN
The River Palms Comedy Room continues with a laughter theme weekly brought on by the antics of three different nationally-known comics with appearances on HBO specials, Comedy Central, Premium Blend, The Tonight Show, The Late Show, and more. Dennis Blair, Dennis Gaxiola and a comic TBA will headline July 22-26. Tickets are $17.95 and $22.95, call 866-448-7849.
Blair is a true Renaissance man. He is an accomplished screenwriter, award-winning songwriter and comedic actor. Yet he is probably best known for the caustic observations and musical satires of his live comedy performances.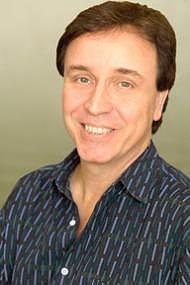 Early in his career, Rodney Dangerfield made him his prot'g', and together they toured the United States and Canada for more than three years. Blair conceived and co-wrote Dangerfield's hit movie, Easy Money, and also played two cameo roles. He co-wrote and was a featured actor in two Dangerfield specials on ABC, and was creative consultant for the album Rappin' Rodney. The title song, which he co-wrote, was nominated for a Grammy Award.
His post-Dangerfield career has seen him opening for a multitude of celebrities such as Tom Jones, The Beach Boys, Garry Shandling, Joan Rivers, Gloria Estefan, Jackie Mason, and George Carlin, with whom he toured for more than 18 years. He has a book, Me First, about his experiences opening for some of the most famous celebrities in show business.
He won an Emmy Award for both writing and voiceovers for the animated film Confessions of a Standup. He has released two standup comedy CD's, Live Performance Anxiety, and Words, Music and Drunks as well as an album of original songs called I Sleep Naked in the Rain. He has also dabbled in theater, starring in Los Angeles in his self-penned, one-man musical comedy entitled Also Appearing_, about the ups and downs of his career as an opening act. And his new screenplay, The Money Trail, is being optioned by a production company in Hollywood.
The Spinners will headline at The Pavilion Showroom at the Tropicana Express on Saturday, Aug. 16. Tickets are $35, $39 and $49 for the 8 pm. show.
The Spinners are a Detroit, Michigan-based soul vocal group that was most popular during the 1970s. The band is listed occasionally as The Motown Spinners, or after they left the Motown label The Detroit Spinners. These were their monikers in the UK to avoid confusion with a British group called The Spinners. The group was originally formed in 1954 as a group of friends in Ferndale High School that called themselves The Domingoes. The group renamed themselves The Spinners in 1961. This name was chosen after looking at popular car hubcaps and noting how they spun around on a car's wheel.
When The Spinners signed with Atlantic in 1972, they were a respected but commercially unremarkable singing group who had never had a top-ten pop hit -- despite having been a recording act for over a decade. Under the helm of producer and songwriter Thom Bell, The Spinners charted five top 100 singles (and two top tens) from their first post-Motown album, The Spinners (1972), and would go on to become one of the biggest soul groups of the 1970s.
Today, the quintet is actively touring with three of its original members. In their recently released box set The Chrome Collection, The Spinners were lauded by David Bowie and Elvis Costello. The Spinners were inducted into The Vocal Group Hall of Fame in 1999. On July 27, 2006, The Spinners performed on The Late Show With David Letterman to several standing ovations.
CONTINUE ON TO...:
>THIS WEEK'S LAS VEGAS NEWS
>LAST WEEK'S LAUGHLIN NEWS
>VEGAS VIEW FULL ARCHIVES
>Return to "Heard Around Town"
>Return to Las Vegas Leisure Guide