Star Trek: The Experience will end its 11-year-run at the Las Vegas Hilton on Sept. 1. Their lease isn't going to be renewed. The attraction has two interactive rides that use film clips and a Star Trek Museum called History of the Future that includes more than 200 memorabilia items. There's also a retail store and a restaurant called Quark's Bar and Grill, named after a character from the Star Trek series.
The annual Star Trek convention will remain at the Hilton in the future and will be holding this year's gathering, Aug. 6-10.

Column Continues Below Advertisement


Paul Rodriguez, referred to as the "Richard Pryor and George Carlin of original comedy" within the Hispanic community, will perform with the "Latin Kings of Comedy" at the Treasure Island Theatre on Sept. 12 at 9 p.m. This one-night only engagement marks Rodriguez's first performance at Treasure Island. Tickets are $45 and $60, call 702-894-7722.
Rodriguez's royal court includes Frank Lucero, commonly known for his performance on Loco Comedy Jam; Manny Maldonado, whose television credits include BET's Comic View; and the recently added comedian and writer Gene Pompa, who has made various appearances on Late Show with Conan O'Brien and In Living Color.
Rodriguez has been making audiences laugh for two decades. He has starred in more than 30 films, countless television series and performed coast-to-coast to more than one million concert-goers.
He landed the coveted role of outspoken fight physician, Freddie Pacheco in Columbia Pictures biopic, Ali. He also starred in The Price of Glory, Tortilla Soup, Crocodile Dundee in LA, The Shipment, Rat Race and Chasing Papi. His latest film projects include A Cinderella Story and The World's Fastest Indian. Staying true to his comedic roots, Rodriguez is in pre-production in a comedy showcase series titled The Laugh Factory: Very Funny set to air on TBS.
The Steve Miller Band and special guest Joe Cocker will perform at the Orleans Arena on Saturday, Aug. 9 at 8 p.m. Tickets are$45 and $65, call 702-284-7777.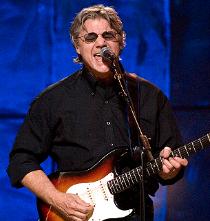 The Steve Miller Band emerged from San Francisco's summer of love with a sound that was distinctively different from its peers. With songs such as Take the Money and Run, Rockin' Me, Jet Airliner, The Joker, Fly Like An Eagle, Livin' in the USA and Abracadabra to his credit, blues/rock singer-songwriter-guitarist Steve Miller is one of the cornerstones of classic rock.
Cocker, most famous for his rough voice, energetic stage presence and famous rendition of With a Little Help From My Friends, has most recently been a performer in the hit movies Across the Universe and The Pursuit of Happyness.
David Allan Coe will perform at The Club inside the Cannery in North Las Vegas on Friday, Sept. 5. Tickets start at $14.95, call 702-617-5585 or 866-287-4643.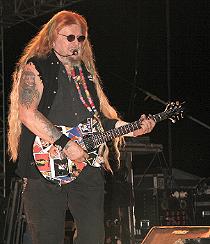 Coe is hailed by Country Music Magazine as "... one of the most singularly fascinating and enigmatic figures to carve a niche in '70s and '80s country music." He cuts his own bold and singular path through the world of popular music with 63 songs on the Billboard singles charts including Mona Lisa Lost Her Smile, The Ride, Please Come to Boston, Willie, Waylon and Me, and Jack Daniels if You Please. He has also written songs for Tanya Tucker, Willie Nelson, Leon Russell, Tammy Wynette, Melba Montgomery, Stoney Edwards, and Kid Rock. Additionally, Coe has starred in several movies including Stagecoach, The Last Days of Frank and Jessie James, Lady Grey, Buckstone County Prison and Take This Job and Shove It.
The highly accomplished acrobatic performers, Bing and Jun Long, have joined the cast of the Folies Bergere at the Tropicana as the Long Twins. They are one of two variety acts in the show. Juggler/comedian, Michael Holly, continues drawing laughs from audiences as the second variety act.
The Long Twins, recognized as first class acrobats throughout China, have an energetic six-minute routine in the Folies Bergere. Their signature act is the barrel routine, but they also specialize in hoop diving, contortion rings, double pole climbing, and ring and hat juggling.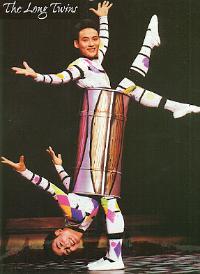 The duo has performed in other Las Vegas Strip production shows and made several television appearances throughout their career, most recently as part of the NBC series, Celebrity Circus. They have also been special guests on The Ellen Degeneres Show, The Late Show with David Letterman, Penn and Teller's Sin City Spectacular and more.
The brothers have achieved several accomplishments within the acrobatic field. Career highlights include Gold Cup Winners for the International Acrobatic Competition in Monte Carlo, Silver Cup Winners for the Wu Qiao International Acrobatics Festival, Bronze Cup Winners for the Chinese National Acrobatic Competition and Gold Medalists for the Southwest China Regional Acrobatic Championship.
On the Strip, Hawaiian Tropic Zone's bar and patio areas transform into Torrid nightclub every Thursday through Saturday from 10 p.m. - 3 a.m. On Friday, July 25, the newly crowned Playboy Model of the Year 2008 Jillian Beyor will host. Red Rock Resort has premiered "Bottle Rock It," its new weekly poolside summer concert series with a $15 wine-tasting charity option with all proceeds benefiting the Las Vegas Springs Preserve. The concert performances will run every Saturday night though Sept. 27. Doors open at 7 p.m. and concerts begin at 9 p.m. For information, call 702-495-4220.
Hypnotist Marc Savard is back with a new show at the LA Comedy Club at Trader Vic's. Savard couples his expertise in hypnosis with his comedic timing to bring a family-friendly show to the Strip. Savard recently won the 2008 Star Award at the Stage Hypnotists of the World conference. He has been traveling the world performing for audiences and launching the International Institute of Hypnosis in Las Vegas.
Savard performs Monday through Thursday at 8 p.m. Ticket are $32 and $42, call 702-691-9927.
Wise guy Vic DiBitetto will open at the Riviera Comedy Club along with Paul Bond and Eleanor Kerrigan on Monday, July 21, for seven fun-filled nights. With more than 20 years experience in stand-up all over the country, DiBitetto will brings an edgy approach to everyday observations on life. Tickets are $24.99 for the nightly 9 and 10:30 p.m. shows, call 702-794-9433.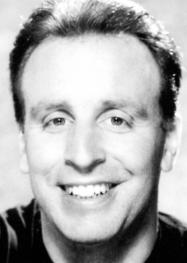 An "Italian's Italian," DiBitetto has been featured in New York City on The Goumba Johnny and Baltazar Show on WKTU. He played in Comedy You Can't Refuse with The Sopranos at Foxwoods Resort and he can be found on the DVD Goumba Johnny's Slice of Italian Comedy. DiBitetto has opened for Tony Orlando as well as Jay and The Americans. He's recognizable in commercials for BlockBuster, Southwest Airlines and Pontiac.
Bond has extensive theatre, TV, film and sketch credits. Well known on the East Coast, he's been on VH1's Stand-Up Spotlight, Saturday Night Live, MTV's Metallica Icon and Comedy Central Specials. Kerrigan cut her teeth at the World Famous Comedy Store. Her hilarious point of view comes from her experiences growing up street-savvy in South Philly, as one of 10 children in a very Irish-Catholic family.
Peter and Gordon and Chad and Jeremy will perform at The Club inside the Cannery on Saturday, July 19. Tickets start at $9.95, call 702-617-5585 or 866-287-4643.
Peter and Gordon have often been called "The Everly Brothers of the British Invasion." Blending folk, blues and rock 'n' roll with their own pop-flavored English sensibility, they managed both commercial success and musical integrity. The result has been 10 Top-40 hits in the United States, including eight hits in the Top-20. World Without Love, their debut single, peaked at No. 1 in May 1964. That smash hit made Peter and Gordon the first British act to hit No. 1 in the wake of the Beatles' success. The duo went on to score hits with the John Lennon and Paul McCartney songs, Nobody I Know, I Don't Want to See You Again and Woman.
Chad and Jeremy, one of the first groups to make it big in America during the "British Invasion," pushed the envelope of psych-folk-rock with their cult classic albums. The duo's first single, Yesterday's Gone, was their only real UK hit as their sensitive, strings-backed sound held a greater appeal in America. Chad and Jeremy's second single, A Summer Song, hit No. 7 on the Billboard Hot 100 in 1964. Follow-ups Willow Weep For Me and Before and After reached the Top-20, giving Chad and Jeremy a total of seven Top-40 hits in the United States during 1964-1966.
True Management Group will soon unveil The Ultra Lounge at Dal Toro and Lamborghini Las Vegas, set to open in mid-August with a grand opening event on Aug. 16. It will be located inside the Italian Dal Toro Ristorante in The Palazzo. Guests will mingle among Italian designer furnishings and Italian designer automobiles-namely Lamborghinis. The restaurant will feature a lengthy happy hour from 6 to 10 p.m., Thursdays through Saturdays. Both the restaurant and the adjoining Lamborghini showroom will convert to a private VIP event every Saturday night in the two-level venue.
Station Casinos is gearing up to debut its newest entertainment destination, Aliante Station, when the clock strikes 11:11 p.m. on Tuesday, Nov. 11. The $675 million Aliante Station is located in North Las Vegas off the 215 and Aliante Pkwy. The resort will offer 202 hotel guest rooms and suites; six restaurants and a food court; 14,000 square feet of meeting, banquet and convention space; Regal Cinemas'16-screen movie theatre; a 600-seat entertainment concert venue; and a full array of gaming choices. Aliante Station will be Station Casinos' 11th hotel/casino and its 18th property in Southern Nevada.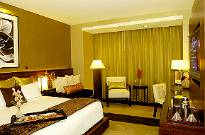 Fantastic - a Tribute to Elton John starring master comedy impersonator Stephen Sorrentino as Elton John will take place on Saturday, July 19, in Club Armadillo at Texas Station in North Las Vegas. Tickets are $10 and $15 for the 8 p.m. show.
Cirque du Soleill has pushed the Criss Angel - Believe show at the Luxor back two weeks because of technical delays. Previews are now supposed to begin on Sept. 12, and the official opening private party is being moved from Sept. 12 to Oct. 9.
Madame Tussauds Las Vegas recently unveiled a new display called "Legendary Gangsters." Wax figure stars include Marlon Brando from his Godfather character and Benjamin "Bugsy" Siegel.
Due to Boulder Station on Boulder Highway remodeling its buffet, The Railhead, Station Casinos' first real concert venue, is substituting as a temporary buffet. For this reason, 15 concert acts are being moved to other Station Casinos properties.
Christmas will come early this year at Studio 54 in the MGM Grand when the nightclub delivers a sexy holiday bash with Christmas in July on Saturday, July 25. Studio 54 will be transformed into a winter playground complete with a decked-out Christmas tree, candy canes, cascading snow, gifts, sexy elves and Santa Claus.
The Springs Cafe by Wolfgang Puck located at the Las Vegas Springs Preserve at 333 Valley View Blvd. will continue the Cafe Concert Series every Thursday in July and August featuring Twilight Jazz presenting the music of the Raj Rathor Quartet, the Las Vegas Academy and Boy Katindig Trio. For information, call 702-822-8716.
The OriginIndia Restaurant located across from the Hard Rock Hotel at 4480 Paradise Road #1200 is holding its annual summer Kebab Festival through July 31.
The festival, which is celebrating the Kebab and the Tandoor that are both staples in the Indian culture, is offering an … la cart menu with prices ranging from $15-$28.
The Summer 2008 Las Vegas Market will run July 28 through Aug. 1.
CONTINUE ON TO...:
>THIS WEEK'S LAUGHLIN SEGMENT
>LAST WEEK'S LAS VEGAS SEGMENT
>VEGAS VIEW FULL ARCHIVES
>Return to "Heard Around Town"
>Return to Las Vegas Leisure Guide