GARY PUCKETT HEADLINES AT THE TROPICANA EXPRESS
Gary Puckett will headline at the Tropicana Express in the Pavilion Showroom on July 18. Tickets are $25, $35 and $45, call 1-800-243-6846.
Puckett has performed on more than 30 network television shows and prime time specials during his career. He even did a command performance for the President and Prince Charles at the White House.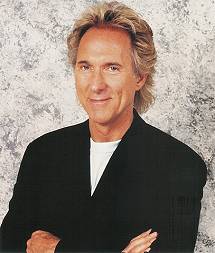 Puckett continues to tour nationally and internationally and has a new album "Gary Puckett - Live." During the 60s, Puckett was the front man for The Union Gap, which disbanded in the seventies.

RIVERSIDE IS GOING THE TRIBUTE ROUTE ALL SUMMER

Audiences are doing double takes all summer long at the Riverside as tribute acts take over Don's Celebrity Theatre. Show tickets range from $20 to $28 and $32.50 for "Hot August Nights - Celebrating the Music of Neil Diamond" starring Barrie Cunningham, Aug. 25-30. For tickets, call 1-800-227-3849, ext 616.

The rest of the lineup is: July 14-19: "Revolver - A Tribute to The Beatles;"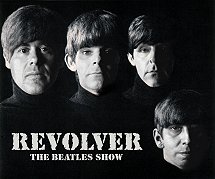 July 21-26: The Australian Bee Gees - A Tribute to the Bee Gees; July 28-Aug. 2: Desperado - A Tribute to the Eagles; Aug. 5-9: "Good Vibrations - A Tribute to The Beach Boys;" Aug. 11-16: Trent Carlini - "The Dream King", Elvis tribute show; and Aug. 18-23: Skynnyn Lynnyrd - tribute to Lynyrd Skynyrd.
THEY'RE LAUGHING AT HARRAH'S IN JULY
Comedians are booked into the Fiesta Showroom at Harrah's in July with "LAUGHlin Out Loud ("LOL") Comedy." Stand up comics are: Todd Glass and Daniel Kinno, July 11-15; Mark Eddie and Sadiki Fuller, July 18-22; and Pete George and Marc Yafee, July 25-29. Shows are at 8 p.m., Saturday-Wednesday.
Tickets start at $15.95 (must be 17 years or older; ages 7-16 must be accompanied by an adult), call 800-447-8700 or 702-298-8510.
The Philadelphia native Todd Glass launched his career in comedy at age 16. His inventive material often mocks conventions of standup. Glass is currently on the road performing nationally with comedian/actor David Spade and made his move to the big screen starring in indie films "Save the Mavericks" and "Cook off!" In addition, Glass was one of the house finalists in the NBC reality series, "Last Comic Standing 2" and "Last Comic Standing 3: Battle of the Best."
Glass has made many television appearances and become a fixture on Comedy Central, headlining his own half-hour standup special "Comedy Central Presents: Todd Glass" and appearing on "The Sarah Silverman Show."
Glass is currently working on his next show called "Todd Glass Saves America." This passion-driven show will follow Glass as he travels America searching for wrongs and injustices in everything from social issues to cell phone etiquette.

TOP OF NEXT COLUMN
EDGEWATER GOES WITH COMEDY ALL SUMMER
Two stand-up comedians are performing in Kokopelli's Showroom at the Edgewater every Friday, Saturday and Sunday at 7 p.m. through Aug. 9. Tickets for "Comedy at the Edgewater" are $10, call 702-298-2453.
The summer lineup of comedians is: July 17-19-Don Friesen and Laura Park; July 24-26-Kivi Rogers and Johnny Watson; July 31-Aug. 2-Barry Neal and Debbie Praver; and Aug. 7-9-Dante and Ken Pringle.
Don Friesen's act is clean, clever, and bursting with energy and enthusiasm. Whether he's parodying Dr. Phil, the cast of Seinfeld, or using his own life as fodder, this USC Business School graduate, husband and father of two projects wit and physicality that resonates with audiences from all walks of life.
With the recent release of his standup concert, "Inexplicable," Friesen's stock continues to rise. His non-stop touring schedule that now includes theatres, cruise ships, concerts and corporate and private events keeps him at the top of his game.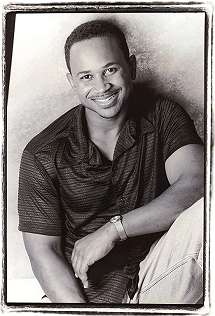 Kivi Rogers grew up as the neighborhood prankster in the Pueblo Del Rio housing projects with five brothers and a sister. He earned a degree in electronics and worked a normal job in Orange County, Calif., until he won his very first comedy competition. Rogers landed a development deal with Castle Rock Entertainment to star in his own sitcom and made guest appearances on such shows as "The West Wing," "Everybody Loves Raymond," "VIP," "Diagnosis Murder" and "Dharma and Greg" to name a few. Rogers has also appeared in the Mira Sorvino, Lisa Kudrow feature film "Romy" and "Michelle's High School Reunion," and with Academy Award winners Mercedes Ruehl, and Cloris Leachman in "The Amati Girls."
RIVER PALMS GOES THE COMEDY ROUTE
Sammy's Comedy by the Shore is ongoing at the River Palms with accomplished comedians rotating weekly and performing Wednesday-Sunday at 8 p.m. Tickets are $15 and $25, call 800-835-7904. Look for funny people Mike McCarthy and Rob Sherwood, July 15-19-; Ian Gutoski and Doug Starks, July 22-26; and Mick Lazinski and Carl Degregario, July 29-Aug 2.
In 1987, Mike McCarthy at age 19 first took the stage and within a year won the WBRU funniest man in Rhode Island contest. Shortly thereafter he was chosen to appear on the Showtime comedy club network. His explosive brand of humor and frenetic pace quickly earned him a reputation as a crowd slayer, and the colorful alias he still carries today - "the comedy barbarian."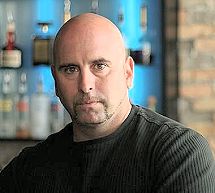 On stage and with more than 17 years experience, McCarthy pushes the envelope every night with material that covers topics such as weird sex and drug and alcohol abuse. His raucous no-holds-barred act gets his audiences fired up as he tries to play on the uptight attitude that is instilled in our society.
RIVERSIDE OFFERS BALLROOM DANCING
Tom & Sharon's Ballroom, Dance Party will take place again at the Riverside on July 18, Aug. 1 and 29, and Sept. 12 and 25 from 1:30 to 4:30 p.m. Admission is free.
In addition, you can learn to dance ballroom, Latin, country western, swing and more at The Dance Club with certified instructions by Tom and Sharon Craddock. Intermediate classes are on Tuesdays at 6:30 p.m. and beginner's lessons are on Wednesdays at 6:30 p.m. For information, call 928-754-2097 or 702-298-2535, ext 5708.

CONTINUE ON TO...:

>THIS WEEK'S LAS VEGAS NEWS
>LAST WEEK'S LAUGHLIN NEWS
>VEGAS VIEW FULL ARCHIVES
>Return to "Heard Around Town"
>Return to Las Vegas Leisure Guide