LA CAGE' TO RE-EMERGE AT FOUR QUEENS
"An Evening At La Cage" will bring its glitz and glamour to the Four Queens downtown starting July 13. The show has been on hiatus from Vegas since it closed at the Riviera two years ago.
Produced by Starr Pro Productions, with a special licensing agreement with longtime producer Norbert Aleman, "La Cage" will star Jimmy Emerson, the comedian and impressionist who was the comedy lead and backup host for the show at the Riviera. He is known for his outrageous characters including his wicked Wynonna Judd and the queen of country-western trailer-trash Tammy Spraynette. Show times are 9 p.m., Wednesday through Sunday.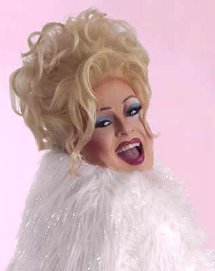 Emerson has appeared in movies, on TV, globally in his own shows as an actor, singer and dancer and in the international casts of "An Evening at La Cage."
Other cast members include Brent Allen, Ryan Zink, Andrew Ryan, Carlos Rodriguez, Alondro Garibay, Lane Lassiter and the La Cage dancers.
Column Continues Below Advertisement
VEGAS AUTHOR HOROWITZ WRITES ABOUT HIS LIFE
How many times do people say, "You ought to write a book about your life?" Well one Las Vegan has done just that. At a VIP event at his majestic home, we got to meet new author Dan Horowitz and learn about his incredible life that he has chronicled in "The Pillow Treatment." The book is published by Hardway Press and retails for $14.95 in paperback, $7.95 for Kindle, and is available at amazon.com.
Horowitz's memoir, which chronicles eight decades of triumphs, and setbacks, is also a self-help guide. Born in New York, raised in Los Angeles, Horowitz served in World War II, shaped himself into a championship boxer and successfully sold everything from women's shoes to multi-million dollar land deals – all as a single father raising two sons.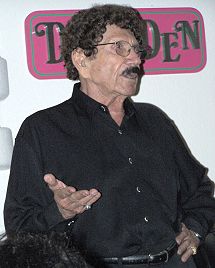 Horowitz reveals his sexual secrets of conquest, strict exercise and diet regiment leaving him in better condition than men has his age, and life of money and business, etc.
"The Pillow Talk" allows the reader to not only learn but to also enjoy the experience of meeting a most fascinating fella.
ORLEANS FEATURES D.L. HUGHLEY's STANDUP ACT
Comedian, actor, writer and radio personality D.L. Hughley will bring his standup act to The Orleans Showroom, Aug. 5 and 6. Tickets start from $39.95, call 702-365-7075.
Hughley is recognized for his participation in the 2000 film "The Original Kings of Comedy." On television, he was the producer and star of "The Hughleys," which ran on ABC and UPN from 1998 through 2002, and was a series regular on NBC's "Studio 60 on the Sunset Strip." He has appeared on comedy specials, including "D.L. Hughley: Goin' Home," "D.L. Hughley Live," "Shocked & Appalled" and in 2007, the HBO special "D.L. Hughley: Unapologetic."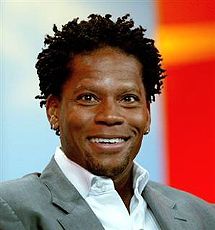 On radio, he hosted "The D.L. Hughley Morning Show" on WRKS-FM in New York and is currently a weekly contributor to the nationally syndicated program, "The Tom Joyner Morning."
KATO KAELIN HEADLINES COMEDY CLUB AT ORLEANS
Big Al's Comedy Club at The Orleans has America's most well-known houseguest Kato Kaelin and The Hollywood Guest Stars Jeff Richards and Greg Wilson headlining through July 30, followed by The Queen of Tarts in August. Kaelin, infamous for his role in one of the most popular murder trials in the world, has made a name for himself on the comedy circuit and is not shy with the O.J. jokes. Tickets start at $39.95, call 702-365-7075.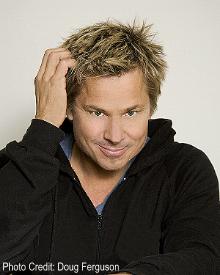 Host of The Queens of Tart, Anna Lane, will be the headliner with two fellow comediennes from Aug. 4-28. She will be joined by bawdy redhead Jody Ferdig, who co-starred in the award-winning documentary "Red, White and Bitch" about life as a female comic, and Lang Parker, who came to national attention on NBC's "Last Comic Standing" and has appeared in more than two-dozen national commercials.
LEGENDS IN CONCERT ADDS LADY GAGA TRIBUTE ARTIST
The newest headliner to join the "Legends in Concert" lineup at Harrah's is Kate Steele performing as Lady Gaga in the longest-running celebrity tribute show in the world through Nov. 24.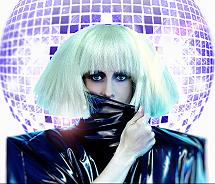 The Minnesota native began her training in both voice and dance at age four, was taking classical piano lessons at age seven, and at age eight started performing in musical theater productions.
MUSIC OF ABBA PERFORM AT CANNERY
The successful Music of ABBA international touring group will perform at the Cannery in North Las Vegas on Aug. 6. The Music of ABBA is approved by original ABBA members Bjorn Ulvaeus and Benny Andersson. In addition, the 12-piece band, Arrival From Sweden, includes musicians from the original ABBA group. Tickets are $23.95, call 702-507-5757.
Music of ABBA has taken specific steps to present an authentic sound and image of the original group. The clothes worn in concert are exact copies of the original clothing worn by members of ABBA, designed by Owe Sandstrom who continues to supervise the band's staging clothes.
END OF SUMMER BLOCK PARTY RETURNS TO HENDERSON
The End of Summer Block Party, presented by Henderson and 98.5 FM KLUC, will return to the Henderson Pavilion on Tuesday, Aug. 23 at 6 p.m. The all-ages music festival will feature performances by teen heartthrob Cody Simpson and multi-platinum artist Iyaz with more acts to be announced. Tickets are $19.85 and $35.85; call 702-267-4TIX (4849)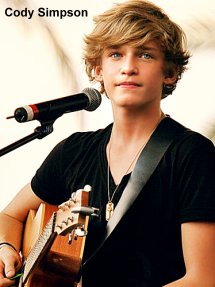 Simpson, a 14-year-old rising pop star from Australia has toured the world and will release a new album this September.
Last summer, British Virgin Islander Iyaz skyrocketed into super stardom. The 20-something joined the hottest tour of 2010 featuring teen idol Justin Bieber with special guest Sean Kingston.
TOP OF NEXT COLUMN
ELECTRIC VEHICLE CHARGING STATION OPENS ON STRIP

MGM Resorts International has installed the company's first Electric Vehicle Charging Station and the first such facility on the Strip. The new Charging Station is located at the valet entrance to The Shoppes at Mandalay Place, between Mandalay Bay and Luxor resorts. Charging service is available free of charge to retail and resort customers driving personal electric vehicles.

To take advantage of this new amenity, drivers pull into one of the two specially designated parking spaces and plug into the easy-to-use PEP Station to charge their vehicle. Each station has a touch-screen interface that guides users through steps to safely charge their electric vehicle.

DINING NEWS

The Barrymore, the newest restaurant concept from locally owned Block 16 Hospitality, will be an upscale, fine dining eatery located inside the Royal Resort on Convention Center Drive opening in September.

The Palms has opened its latest culinary venture, Cathay House, offering authentic Chinese cuisine and dim sum. This is the second Las Vegas location for Cathay House.

Double Helix Wine & Whiskey Lounge is now open at Town Square. The 2,800-square-foot space features a full bar offering 30 wines by the glass, 50 whiskies, sampler flights, and Double Helix's signature "winetails." Outside, the patio has been extended to accommodate a new fire pit.

INSERT COIN(S) has opened in the Fremont East Entertainment District downtown. The 7,000-square-foot venue includes the 50-seat Beta Bar and 45 arcade cabinets with more than 60 televisions and video game consoles. Video DJs create a nightclub atmosphere on the dance floor surrounded by plasma screens and neon.

The Lakeside restaurant at Wynn Las Vegas has award-winning chef David Walzog offering three new programs this summer: Oyster Happy Hour daily between 5:30 and 7 p.m.; Lobsterphoria daily at 6 p.m.; and Late Night with a three-course menu.

Serendipity 3, the restaurant located adjacent to the iconic Caesars Palace Fountains that overlooks the Las Vegas Strip, has launched a new breakfast menu served daily from 8 to 11 a.m.

Comme Ça, the new modern French brasserie by acclaimed chef David Myers at The Cosmopolitan, will commemorate France's independence with a $65 special prix fixe lunch/dinner menu coined "The Feast" for Bastille Day on Thursday, July 14.

The remaining 2011 Project Dinner Table events include: Sept. 10 with Chef Geno Bernardo at the El Cortez Parkway Downtown; Oct. 15 with Chef Rick Moonen at Cashman Field; and a final dinner on Sunday, Nov. 13. For information, visit www.projectdinnertable.com

.

QUICK CLIPS

Award-winning artist Cee Lo Green will perform at Wet Republic at the MGM Grand on Friday, July 15. The event is to celebrate the introduction of Jack Daniel's Tennessee Honey. Tickets are $15.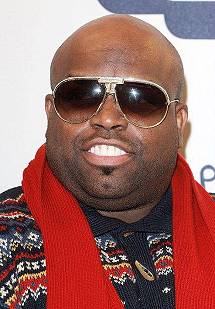 Miracle Mile Shops has three new businesses. GUESS – a fashion leader has opened a new prototype store offering women's and men's apparel, shoes and accessories. The new location complements the existing GUESS by Marciano and GUESS Accessories stores at Miracle Mile Shops. The other businesses are Panda Express and jewelry store Pandora.
This month, Nike is revealing its newest store concept with a series of events at The Forum Shops at Caesars. The newly revamped 30,000-square-foot location will offer the largest multi-category brand experience in the United States. The store will also feature new runner's services involving Nike+, the exclusive technology that allows runners to track their distance, pace, calories and more.
"Me and My Louboutin"….the unmistakable dazzling red soled shoes are coming to the new Christian Louboutin boutique set to open inside The Forum Shops at Caesars this summer.
"VEGAS! The Show" at the Miracle Mile Shops at Planet Hollywood is supporting gay rights by offering two free show tickets to same-sex married couples that show proof through July. The offer is in response to New York becoming the sixth state to legalize same-sex marriage.
The current issue of "Billboard" names The Joint at Hard Rock, which opened in April 2009, as the best club in North America for live entertainment. "Billboard" defines a great club as one with intelligent booking, great production values and the ability to raise an act's profile not only locally but regionally and nationally.
The Spa at Four Seasons in an annual readers' poll ranked No. 4 among "Conde Nast Traveler" magazine's list of the Top 100 Resort Spas in the U.S. Mainland and the No. 1 Spa in Las Vegas.
The El Cortez downtown hosts the Vegas StrEATs food-truck and music festival on the Jackie Gaughan Parkway every month from 6 p.m. to 2 a.m. on the second Saturday. The event features food trucks live art and music in the Fremont East Entertainment District. Drink specials include $2 Bud and Bud Light draughts, $3 Jameson Irish Whiskey shots, $3 Jagermeister shots and $2 Pepsi products.
RHUMBAR at The Mirage and Las Vegas Weekly Fling will celebrate "Bondage Tuesdays: From RHUMBAR With Love" on Tuesday, July 26 at 9 p.m. The cocktail and cigar lounge and patio will host the Secret Agent inspired extravaganza with cocktails, costume contests and plenty of James Bond.
The Bellagio Gallery of Fine Art's next "Art & Wine: A Perfect Pairing" that's featured on the second Wednesday of each month will be held on July 13 from 5-7 p.m. The event pairs wines from Bellagio's cellar with artwork featured in the gallery's current exhibition, "A Sense of Place: Landscapes from Monet to Hockney" and a program of interactive conversation with wine and art experts. Tickets are $30 and $38 for non-members, call 702-693-7871.
The Las Vegas Natural History Museum is celebrating its 20th Anniversary with a couple events. On Tuesday, July 12 from 5-8 p.m., the museum will hold a cocktail party with VIP tours of the museum for adults. On Saturday, July 16 from 10 a.m.-3 p.m., the museum will have a free family fun day with interactive games for children outside the museum.
The iconic star, comedian, actor, author, producer, director, recording artist, and 60-year host of the MDA Telethon, Jerry Lewis will receive the highest honor the Nevada Broadcasters Association bestows upon a Nevada broadcaster – the NBA Lifetime Achievement Award. He will be honored at the 16th Annual NBA Scholarship Gala that will be held Saturday, Aug. 20 at the Red Rock Resort. Cost is $75.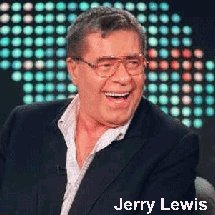 International recording star Engelbert Humperdinck will be honored by the Las Vegas Walk of Stars in the 55th star dedication ceremony on "Hump Day," Wednesday July 20 at Paris Theater.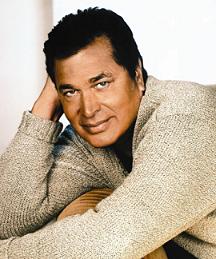 For his latest ad campaign, John Varvatos, who has Las Vegas stores at the Hard Rock Hotel and Forum Shops at Caesars, features four-time-Grammy-winning group The Roots, currently the house band on "Late Night with Jimmy Fallon." Photographer Danny Clinch shot the band at Republic Airport in New York making an improv jam session on the tarmac. This latest Varvatos' campaign follows 14 seasons conceived by Yard and photographed by Danny Clinch.
The Erotic Heritage Museum (EHM) located at 3275 Industrial Road, has just opened an extensive book collection from a private erotic art collector.
Column Continues Below Advertisement
CONTINUE ON TO...:
>THIS WEEK'S LAUGHLIN NEWS
>LAST WEEK'S LAS VEGAS NEWS
>VEGAS VIEWS FULL NEWS ARCHIVES
>Return to "Heard Around Town"
>Return to Las Vegas Leisure Guide