PALMS BEGINS MULTI-MILLION DOLLAR TRANSFORMATION!

The Palms is investing $50 million in the first phase of renovating the property that will encompass a lavish Palms Tower room and suite redesign, new culinary options, reimaging gaming spaces, and new distinctive nightlife experiences. Beginning this month, all 428 rooms and suites in the Palms Tower will be remodeled.
Column Continues Below Advertisement



COSMOPOLITAN OPENS THE NEAPOLITAN OF LAS VEGAS

New to The Cosmopolitan's mixology program is the Neapolitan of Las Vegas, an indoor/outdoor lounge on the edge of the Boulevard pool deck serving playful, booze-driven concoctions, from infused ice cream sundaes to CO2 sorbets that have been created by resident mixologist Mariena Mercer. The lounge is open throughout the summer from 11 a.m. to 6 p.m. Mixologists are clad in bikinis with treats.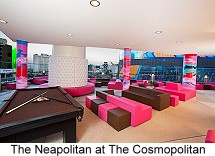 Reflecting the colors of Neapolitan ice cream, the bar's vibrant décor features custom-made modular and modern plush foam couches splashed with strawberry pink, chocolate brown and vanilla. Former artist-in-residence Jerry Misko painted a 9' x 24' mural called "Do it Ride Good" inspired by the colors of the sorbet.
CANADIAN TENORS ARE BACK AT THE SMITH CENTER
After a sold out concert at The Smith Center in March, the Canadian Tenors will perform a new show with songs from their new album and film a new PBS special and live concert DVD at The Smith Center on Sunday, Aug. 5, at 2 p.m. The foursome will invite some of their friends as special guests to share the stage for this unforgettable performance. Ticket prices start at $29.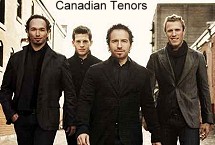 PIA ZADORA RETURNS TO LAS VEGAS AND THE SMITH CENTER
Former Strip headliner Pia Zadora will return to a Las Vegas stage for the first time in 15 years when she headlines at Cabaret Jazz at The Smith Center, July 27-28. Her 75-minute show was created by award winning director and choreographer Walter Painter, composer/author Larry Grossman and writer Jon Macks. She'll be accompanied by legendary Sinatra pianist and musical conductor Vinnie Falcone and his orchestra.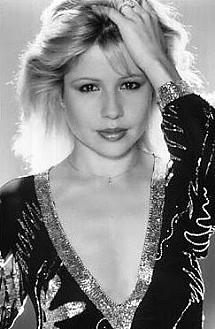 Zadora has married a police officer and moved from Los Angeles where she raised a family to Las Vegas. She's famous for once being married at age 23 to Meshulam Riklis, owner of the Riviera at the time, who was 54, and winning a Golden Globe from the Hollywood Foreign Press Association for her movie "Butterfly." Zadora was a child Broadway star who made her stage debut at age 6.
BILL COSBY BRINGS LAUGHTER TO TREASURE ISLAND
Legendary laugh maker Bill Cosby will bring his signature comedy to the Treasure Island Theatre on July 20. Cosby has an uncanny ability to connect with people through humor and provide insight into the role of parents, children, family members, men and women. Tickets start at $59.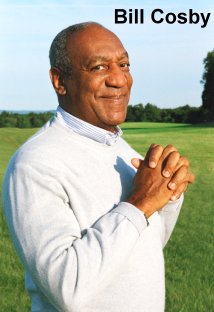 A testament to his status in the world of comedy, Cosby has earned five Grammy Awards for best comedy album. However, he's best known for "The Cosby Show" that ran from 1984 to 1992 on NBC that earned six Emmy Awards, three Golden Globes and 10 People's Choice Awards.
THE PEELERS ARE NEW SATURDAY COVER BAND AT RED ROCK
After a nationwide search, Station Casinos has discovered The Peelers to be their live cover band every Saturday night at 11 p.m. starting July 21 in the Rocks Lounge inside the Red Rock Resort.
The Peelers turn the cover band repertoire upside down by creating unique non-stop mash-ups of the latest radio hits with classic songs from all genres. There is no admission cost.
THE FLYING KARAMAZOV BROTHERS VISIT THE VENETIAN
The internationally acclaimed quartet, The Flying Karamazov Brothers, will bring their vaudevillian comedy and juggling spectacle show, "4 Play," to The Venetian Showroom, July 19-21 and 26-28, as part of the resort's Italian summer festival Carnevale. Tickets are $44.50, $59.50 and $74.50.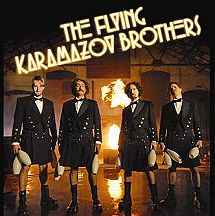 The Flying Karamazov Brothers began on April 23, 1973, at a renaissance fair in northern California. Their zany showcase and wild theatrics have taken them to Broadway, television and the big screen. The self-proclaimed eccentric lunatics are faced with a new challenge at every show as guests are encouraged to bring any object less than 10 pounds to put these juggling experts to the test.
'NASHVILLE UNPLUGGED' CELEBRATES THIRD ANNIVERSARY
In celebration of their third anniversary in Las Vegas, Brian McComas, who wrote and sang "I Could Never Love You Enough," and Aaron Benward of Blue County, who wrote and sang "That' s Cool" of "Nashville Unplugged: The Story Behind the Song," are hosting a brand new weekly radio show on KCYE 102.7 The Coyote every Saturday morning at 9 a.m. "The Writers Round" will expand on the live show and give listeners an intimate look at the thought process behind some of the lyrics.
In addition, Station Casinos has announced the expansion of "Nashville Unplugged" with bi-weekly Friday performances inside Rocks Lounge at Red Rock Resort beginning Friday, July 13. All performances begin at 8 p.m. and there's a $5 cover.
COSMOPOLITAN HOLDS 'TOP CHEF MASTERs' VIEWING PARTIES
The Cosmopolitan will host a weekly "Top Chef Masters" Season 4 viewing party at the Boulevard Pool every Wednesday at 9 p.m. beginning July 25 and running through the finale on Sept. 26. Each week, fans will be able to catch the culinary action from the 65' digital marquee while enjoying movie-like snacks. Viewing parties are non-ticketed and open to the public. Viewings will start with the premiere party, which is open to the public, July 25, followed by weekly parties Aug. 1, 8, 15, 22, 29 and Sept. 5, 12, 19 and the anticipated action-packed finale on Sept. 26.
The Cosmopolitan served as the host resort for "Top Chef Masters" Season 4 with celebrity "Chef'testants" competing and living at the property.
RM SEAFOOD HOLDS SALMON VIEWING PARTY ON JULY 10
Rick Moonen, chef/owner of Rick Moonen's rm seafood at Mandalay Bay, will appear live on HDNet's hit show "Dan Rather Reports." For this reason, a viewing party is being held inside the bar at rm seafood at 5 p.m. on Tuesday, July 10, with complimentary passed hors d'oeuvres showcasing a variety of preparations of Bristol Bay salmon. The program will focus on Bristol Bay Alaska as it relates to the preservation of one of the world's most pristine sources for sustainable salmon. Chef Moonen is dedicated to saving Bristol Bay and is hoping to bring national awareness to the subject; watch http://www.youtube.com/ watch?v=pBsjvYu4qnc
SHRINERS HOSPITALS FOR CHILDREN OPEN EXTENDS FIVE YEARS
The PGA Tour and Shriners Hospitals for Children® have announced a five-year title sponsorship extension, carrying the commitment to the Shriners Hospitals for Children Open through 2017. Additionally, the purse will increase to $6 million when the extension takes effect in 2013, representing an increase of $1.5 million over this year's tournament scheduled Oct. 4-7 at TPC Summerlin in Las Vegas.
GRAND CANYON TOUR PAIRS HELICOPTERS AND MOTORCYCLES
Beginning in August, the Papillon Group in partnership with EagleRider will be offering new adventure tours letting visitors experience the Grand Canyon's North and South Rims via a Harley motorcycle and helicopter. Boxed lunches and cold drinks are provided, along with a jacket, helmet and gloves. If guests present a valid motorcycle license, they may drive the motorcycles without a guide. The three-and-a-half hour tours are $379; visit www.Papillon.com.
TOP OF NEXT COLUMN
THE AUTO COLLECTIONS OFFERS NEW AUDIO TOUR
A new hour-long audio tour featuring information on 60 historic automobiles is now available at The Auto Collections at the Imperial Palace. The recording includes facts on some of the collection's most notable automobiles including the limo President JFK rode in a week before his assassination, the Suburban from the hit television show "The Sopranos," the race car in the 1989 Corvette Challenge, and talk show host Johnny Carson's Chrysler Royal.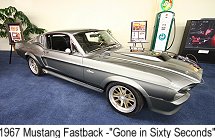 Audio listeners will also hear about Eleanor, the famous Mustang from the 2000 action hit "Gone in Sixty Seconds," now on display. The 1967 Mustang Fastback was one of just 11 built for filming and the primary vehicle actor Nicholas Cage used. Admission is $11.95 and $8 for children under 12 and seniors over 65.
HARD ROCK HELPS MILITARY AND FEATURES U2 TRIBUTE BANDS
Both Hard Rock Cafes in Vegas continue supporting the community through a wide range of philanthropic activities. During July the cafes are helping our military by increasing their military discount to 20 percent in the Rock Shop and restaurant. In addition, the cafes are holding a cell phone drive for soldiers.
On Saturday, July 14, U2 tribute bands The Joshua Tree and Elevation will be performing at Hard Rock Cafe on the Strip. The bands will perform the "Joshua Tree" and "Achtung Baby" albums in their entirety. Tickets are $20 and $10 for those who donate a phone.
THE WHISPERS PERFORM AT EASTSIDE CANNERY
Veteran R&B vocal group, The Whispers will perform at the Eastside Cannery on Saturday, July 14. The group began their musical run more than 37 years ago in Los Angeles and have amassed 40-chart topping singles, two platinum albums, and five gold albums. The Whispers were inducted into The Vocal Group Hall of Fame in 2003. Tickets start at $14.95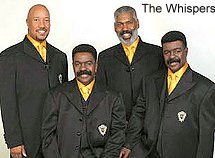 PALMS HOLDS MIDSUMMER LINGERIE MASQUERADE AT THE POOL
The Palms and 9Group will hold the sixth annual Midsummer Lingerie Masquerade at Palms Pool & Bungalows on Aug. 4. The poolside party will feature an enchanting scene, a wild and mystique vibe, whimsical décor, fresh libations and entertainment. Guests are encouraged to dress in their sexiest lingerie and most creative, over-the-top masks. Tickets start at $125 and include a hosted bar from 9 to 11 p.m. For more information, visit www.9grouplv.com/midsummer.
FAST LANE NEWS ITEMS
McCarran International opened the state-of-the-art, $2.4 billion Terminal 3, a new 14-gate international air terminal in Las Vegas that is the largest completed airport project in the country over the past decade. The project also ranks as the largest public works project completed in Nevada's history.
High-end Italian gun manufacturer Beretta has been given approval to open a 19,256-square-foot, four-story retail and shooting complex inside The Shoppes at the Palazzo. The new project may be done in a few months.
RagTag Entertainment in collaboration with seasoned Las Vegas Maestro Bill Fayne and a 22-piece orchestra are presenting Stephen Sondheim's Broadway musical "Company" at the Las Vegas Hotel (LVH) on July 9 and 10 to benefit Golden Rainbow. Tickets are $25.
"Murray: Celebrity Magician" starring Murray SawChuck, "America's Got Talent" semi-finalist and "Pawn Stars" resident magic expert, is being held over at the Tropicana's Laugh Factory through Labor Day performing 7 p.m. shows nightly except Friday.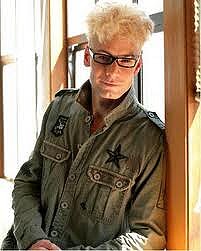 Hooters Casino will host Steve Cyr's Summer Tour and an ESPN 1100 AM and 98.9 live broadcast poolside on Tuesday, July 10 from 11 a.m. – 4:30 p.m. The event is open to the public and will feature a Foosball and Air Hockey contest between Randy Couture and Steve Cyr to benefit the Xtreme Couture GI Foundation.
"The Old Is Gold – Variety Tribute Show" is being held at the Mad Greek Café at 8565 W. Sahara every Thursday from 8 – 11 p.m. The free shows provide three hours of nonstop music and dance with singers paying tribute to the likes of Rod Stewart, Charlie Daniels, Journey, etc. There are also celebrity guest singers. On July 12, VeroNica Lopez will pay tribute to Selena. For information, call 702-785-3005.
The El Cortez will host the monthly Vegas StrEATs food-truck, arts and music festival on the Jackie Gaughan Parkway from 6 p.m. to 1 a.m. on Saturday, July 14. Many of Las Vegas' favorite food trucks participate in Vegas StrEATs each month along with local art and clothing vendors.
Fabulous Las Vegas, a uniquely Vegas-style LGBT celebration hosted exclusively by MGM Resorts International, will return for a third year, July 12-15. The extended weekend will offer a full lineup of celebrity-hosted special events, pool parties, entertainment and dining specials at Mandalay Bay, The Mirage, Monte Carlo, New York-New York and Luxor.
Pink Jeep Tours now features The Mob Museum downtown on its new city tour.
Sugar Factory will celebrate National Lollipop Day at all four Las Vegas locations with a one day, 15 percent discount on all Couture Pops on Friday, July 20. In addition, there will be a 15 percent discount on all online orders from July 15 to 22.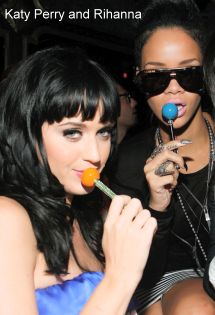 WORLD FOOTBALL CHALLENGE 2012 COMES TO VEGAS
Spain's La Liga Champion Real Madrid and four-time defending champions of Mexico's Primera Division Club Santos Laguna will face-off on Sunday, Aug. 5. at Sam Boyd Stadium as part of the 2012 World Football Challenge, which is one of the largest and most successful soccer exhibitions ever staged in North America.
CAESARS ENTERTAINMENT WITH MILLER HIGH LIFE HELP VETS
Bill's Gamblin' Hall & Saloon, Flamingo, Harrah's and Imperial Palace have joined forces with Miller High Life to honor veterans. For each Miller High Life sold at select bars at these properties, the cap or tab will be kept and 10 cents will be donated to provide veterans with a variety of experiences through the "Welcome Veterans Back to the High Life" program. The beer will be priced at $1 and $2 through Sept. 3 from 6 a.m. – 6 p.m.
ULTIMATE POKER HOLDS 'BELT THE CHAMP' POKER TOURNEY
Ultimate Poker (www.ultimatepoker.com) has kicked off its sponsorship of the UFC with the launch of a free "Belt the Champ" online poker tournament now through July 22. The grand prize winner will travel to Las Vegas this September to experience VIP treatment at UFC 151 and place the UFC Light Heavyweight belt on the victor of the Jon "Bones" Jones / Dan Henderson championship fight.
THE D DOWNTOWN INSTALLS VINTAGE SIGMA DERBY GAME
The D downtown, which is undergoing a major transformation, has an upper-level Vintage Casino that is now home to the 1980s-era simulated horse-racing game Sigma Derby. This is one of only two locations in the city with the game. The Sigma Derby table at the D is a classic that has been refurbished to its original glory, including the signature canopy.
LAS VEGAS SKI & SNOWBOARD RESORT HOLDS MUSIC EVENTS
Las Vegas Ski & Snowboard Resort has launched a series of family-friendly events for the summer. Some upcoming music events include: July 28 Guitarmageddon with Guitar Shorty; Aug. 18 Rock and Roll-Sydeco with Porterhouse Bob & Down To The Bone; and Sept. 8 Women Of Da Blues with Janna Magness. Bands begin at 10:30 a.m. Tickets are $15.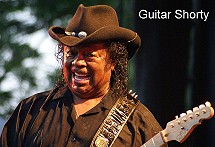 LOCAL MARCHÉ BACCHUS CELEBRATES BASTILLE DAY
Marché Bacchus French Bistro and Wine Shop in the Desert Shores community on the edge of Summerlin is celebrating Bastille Day, the French National Holiday that commemorates the beginning of the French Revolution on Saturday, July 14, with a special dinner menu from 5 – 9:30 p.m. Entertainment will include an appearance by MGM Grand's Crazy Horse Paris Dancers from 5:30 – 6 p.m. followed at 7 p.m. by Vegas Extreme Skydiving and Navy Seals diving into Lake Jacqueline. For reservations, call 702-804-8008.
Column Continues Below Advertisement
CONTINUE ON TO...:
THIS WEEK'S >LAUGHLIN NEWS
LAST WEEK'S >LAS VEGAS NEWS
>VEGAS VIEW FULL NEWS ARCHIVES
Return to >"Heard Around Town"
Return to >Las Vegas Leisure Guide