JEFF BRIDGES & THE ABIDERS WILL APPEAR AT THE EDGEWATER!

Jeff Bridges & The Abiders will appear at the E Center at the Edgewater on Saturday, July 27 at 8 p.m. Tickets range from $27.50 to $77.50

A life-long interest in music helped prepare Jeff Bridges, one of Hollywood's most successful actors and a six-time Academy Award® nominee, for an Oscar®-winning role as Bad Blake, the down-on-his-luck, alcoholic country music singer. Bridges received his Oscar for Best Performance by an Actor in a Leading Role in the iconic film "Crazy Heart." The performance also earned him the Golden Globe, SAG Award and the IFP/Spirit Award for Lead Actor. Bridges recently debuted an album of his music produced by Grammy-award winning T-Bone Burnett.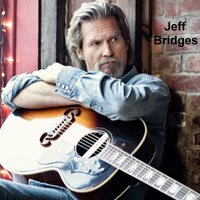 AQUARIUS OFFERS RIVER REGATTA ROOM PACKAGES
The Bullhead City River Regatta is where participants take an eight-mile float down the Colorado River by inner tube or on a non-motorized themed float. It will be held on Saturday, Aug. 10 and the theme for this year's float event is Mardi Gratta. For additional information including registration and rules, visit http://www.bullheadregatta.com/. More than 40,000 people are expected to participate.
In recognition of the popular event, the Aquarius is offering a special room package for those taking part in the event as well as those who simply want to enjoy all the excitement on the river. The Aquarius Regatta Room Package includes a two-night stay, Friday and Saturday, Aug. 9 and 10, two entries in the regatta on Aug. 10, two inner tubes, two life jackets and free shuttle bus service from the Aquarius to the launch site. Packages start at $419.99, plus tax, visit www.AquariusCasinoResort.com or call 800-662-5825 and using the REGA13A code.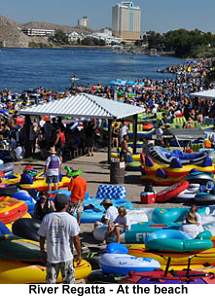 The Aquarius also serves as a one-stop shop for those wanting to participate in the big float, selling inner tubes and life jackets at the ace | PLAY center at Aquarius on Friday, Aug. 9. Transportation is also available from the Aquarius to the regatta launch site, where the inflated inner tubes and life jackets can be picked up. Members of Aquarius team members will spend Friday night at Davis Dam blowing up the inner tubes, storing tubes for Aquarius guests, and making sure the tubes are safe for the night. On Saturday morning, they will hand out the inner tubes and life jackets to Aquarius guests.
COMEDIANS CHANGE WEEKLY AT EDGEWATER
Two comedians change every weekend at the Edgewater Showroom and work Friday-Sunday at 7 p.m. Entry is $10 and veterans with a military ID and ACCESS Club card receive a $2 discount.
Comedians on the future agenda are: July 26-28 Billy Ray Bauer and Rich Slaton; Aug. 2-4 Tim O'Rourke and John Crist; Aug. 9-11 Beny Mena and Cooley B; Aug. 16-18 Joey Medina and Mel Kohl; Aug. 23-25 Pete George and Jason Zelt; and Aug. 30-Sept. 1 Kenny Bob Davis and Tim Haldeman.
Ron Feingold and Adam Gropman are on the roster July 12-14. Feingold has been on stage since age 10, first starting out performing in theater until a contest called the U.S. College Comedy Competition came to Colorado State University and he signed up. For a first timer, he placed third and he's been hooked on laughs ever since but still took the time to earn a Master's Degree in Guidance and Counseling. He spent a year as a guidance counselor while he worked on his second CD: "Solo Effort." After doing straight stand-up for five years, he decided to stir things up a little and bring his love for a cappella music to the comedy clubs. Feingold has opened for REO Speedwagon, Loverboy, Grand Funk Railroad and the Blenders.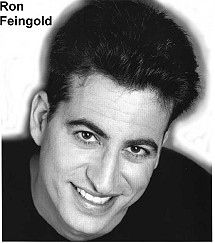 Barry Neal is paired with fellow comedienne Debbie Prayer July 19-21. Before Neal was "The Counselor of Love," he grew up in a Chicago suburb as the youngest of four siblings and played hockey. While attending Northwestern University, he became part of the famous Mee-Ow show Improv troupe. After college, Neal moved to Los Angeles where he began his standup career and became a regular at The Improv. He soon began being seen on numerous TV shows like "The Tonight Show." After marrying, he was dubbed "The Counselor Of Love" preaching the benefits of love and marriage with his easygoing, clean act that is loved by audiences.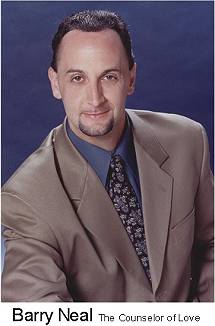 'PAPERBACK WRITER' IS BEATLES EXPERIENCE AT THE RIVERSIDE
"Paperback Writer - The Beatles Experience" is taking audiences on a trip through the rock group's musical years at the Riverside in Don's Celebrity Theater, July 9-14. The show features melodic hits from the early years of the "Ed Sullivan Show" and the Beatles' first full-length film "A Hard Day's Night" performed with "spot on" authenticity. The audience experiences the Beatles' legacy from beginning to end in this chronological presentation show. Tickets are $30.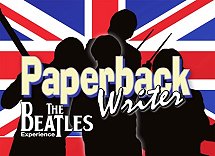 TRIBUTE ACT 'LIGHTS' HIGHLIGHT JOURNEY AT THE RIVERSIDE
With more than 400 performances since 2005, tribute act Lights from Los Angeles, delivers a high-energy, note-for-note accurate show of Journey classics. "Lights - The Music of Journey" will appear at Don's Celebrity Theater at the Riverside, July 16-19. Tickets for their 8 p.m. show are $26.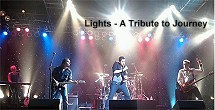 With the fantastic vocal range of "American Idol" finalist, front man Rudy Cardenas along with band mates who are known as some of the best touring musician in Los Angeles, Lights recreates the feel of being at an actual Journey concert. The main goal of Lights is to connect with the audience, which they by without using prerecorded backing tracks.
TOP OF NEXT COLUMN
'MJ LIVE' VISITS THE RIVERSIDE
The Michael Jackson tribute show "MJ Live" starring Michael Firestone will visit Don's Celebrity Theater at the Riverside, July 23-28. This show is all about the legendary superstar and his music with Firestone singing live. Tickets for the 8 p.m. shows are $32.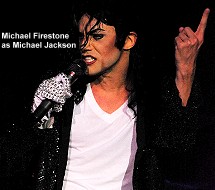 Once Firestone became an adult, he moved to Las Vegas and began a career impersonating the "King of Pop." Firestone has performed as a Michael Jackson tribute artist in live shows such as "MTV Magic" and "Around the World" in Asia. He has also performed for "Legends in Concert" in Myrtle Beach, S.C., and "La Cage" and "Masquerade" in Atlantic City. Firestone has done guest appearances on "Larry the Cable Guy's Christmas Spectacular" and the Asian variety show "The Bon Show."
'THE KID AND NIC SHOW' BRING MUSIC TO THE AVI
Nicole (Nic) and Kirk (Kid) Tracy have a show that will take their audience on a trip across the landscape of American music and comedy in the ArrowWeed Lounge at the Avi, July 16-21. When the two met, they had no idea that their partnership would soon include leading a band together that celebrated Classic American Music.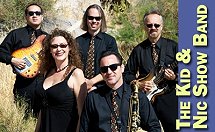 Before meeting and getting married, Nicole was a busy stage actor and played a character on the television series "Beverly Hills 90210." Kirk was a working saxophonist who played live with The Shirelles, The Ink Spots, Dave Wakeling (The English Beat and General Public), and recorded the Epic Records debut release of the ska group Save Ferris.
Since the formation of this husband-and-wife led five-piece band in 1997, "The Kid and Nic Show" has performed regularly from the House of Blues stages in Hollywood and Anaheim to clubs, casinos, theaters, festivals and special events across the country. Kid and Nic's latest release is "Goin' Downtown."
26TH ANNUAL CHEFS FOOD FEST RAISED $22,000
More than 500 guests attended the Laughlin Chamber of Commerce's 26th Annual Chefs Food Fest held at Aquarius Pavilion on June 22. Chefs from around the tri-state area showcased their talents and served up a variety of culinary delights for guests to sample while raising money. Fundraising efforts to help struggling residents recorded a record year by collecting more than $22,000 in donations for the non-profit group River Fund.
The Aquarius took top honors winning the People's Choice for Best Food Creation.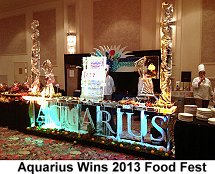 Many resorts donated items for the live auction. Stratosphere Executive Chef Rick Giffen donated two private meals to be cooked in the winning bidders' homes for eight to 10 people each, which raised more than $4,000 for River Fund's mission.
ASPHALT COWBOYS RETURN TO THE AVI
Country band Asphalt Cowboys will return to the AVI's ArrowWeed Lounge July 23-28. This act plays a lot of country and rock 'n' roll with a little R&B and oldies to round out an evening of music.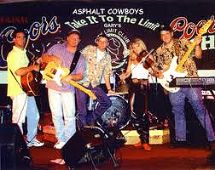 BOWLING IS AN OPTION AT THE RIVERSIDE
Laughlin's only bowling center is the Riverside Lanes located on the 2nd floor of the Riverside Resort. This state of the art bowling center offers 34 lanes with new Brunswick Pinsetters and seating, a full-service pro shop, professional fitting and drilling, a snack bar, spacious meeting rooms and a Sports Bar and Lounge area.
Riverside Lanes sports the latest attractions available from Brunswick Bowling including Vector Plus seating and automatic scoring, Cosmic Bowling, which is a glow-in-the-dark laser light and music type of extreme bowling, GS model Pinsetters for accurate placement and Bumper Bowling, which is available on every lane so parents can always get bumpers for the kids.
Bowling alley hours are Sunday through Thursday, 7:30 a.m. to 11:30 p.m., Friday and Saturday from 7:30 a.m. to 1:00 a.m. For more information, call 888-590-BOWL(2695).
SHORT NEWS ITEMS
The Spinners will be headlining at the E Center at the Edgewater on Saturday, Aug. 3.
Groups are performing at the River Bar Lounge at the Colorado Belle every Friday-Sunday. Upcoming acts include: July 12-14 Chyna; July 19-21 The Basix; and July 26-28 The San Fernando Band. Admission is free and there is no cover or minimum with music going from 8 p.m.-1 a.m.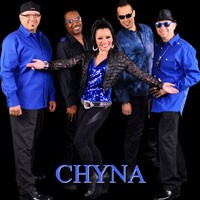 Tom & Sharon's Dance Party featuring swing, country, ballroom and Latin dancing will be presented in The Dance Club at the Riverside from 1:30 to 4 p.m. on the following Saturdays: July 13, 27, Aug 10 and 24: There is an admission fee. For details on parties or dance classes, call Tom and Sharon Craddock, 928-444-4067.

AREA LAND TOURS TO CONSIDER

Dirt Road Tours are drive-ride tours in two passenger Polaris RZR 900 UTVs. There are three tour destinations in nearby Arizona mountains: near Mount Nutt Wilderness Area into Secret Pass Wash; Thumb Butte area; and Black Mountain area near Union Pass. All tours are three-four hours and lead by an experienced guide. Tours include transportation from some Laughlin casinos…Aquarius, Pioneer, Colorado Belle and Edgewater. Rules are you must be at least 21 years old to drive and at least 12 years old to ride. To book, call 702-420-3808 for current rates or visit the Jet Boat Tour Shack on the Riverwalk at the Edgewater.

Laughlin Adventure Tours are guided van tours of Oatman, Secret Pass, Historic Route 66, Grand Canyon West and the SkyWalk, and various desert locations by 4x4s and sand rails (self-drive). The tours originate at Harrah's Laughlin. Visit the Laughlin Adventure Tours booth in the main lobby to learn about the fees, which vary or call 800-221-1306; locally 702-298-2345.

GUIDED FISHING TOURS ARE AVAILABLE

Capt'n Doyle's Fun Fishing Guide Service and River Excursions are six-hour guided fishing trips with bait and tackle provided that leaves from Topock Marina located just off I-40 exit. For fees and information, call 866-284-3262 or 928-768-2667; or http://www.funfishing.net/.

CONTINUE ON TO...:
THIS WEEK'S >LAS VEGAS NEWS
LAST WEEK'S >LAUGHLIN NEWS
>VEGAS VIEW FULL ARCHIVES
Return to >"Heard Around Town"
Return to >Las Vegas Leisure Guide