'THE D* WORD - A MUSICAL' OPENS AT LVH!

"The D*Word-A Musical (*Ditched, Dumped, Divorced and Dating)" is the newest show from Jeanie Linders, creator of "Menopause The Musical," and it will open at the LVH July 10. The 90-minute show follows four single and single-again women who sing their way through the ups and downs of relationships with the aid of friendship, martinis and mojo makeovers. With songs from "I Will Survive" and "Hot Stuff" to "Before He Cheats," "Turn Me On!" and Kelly Clarkson's "Stronger," the show is a celebration of living life happily even after.

SEASCAPE BALLROOM IS NEW AT SHARK REEF AQUARIUM

Mandalay Bay has introduced a new meeting room, the 1,675-square-foot Seascape Ballroom, within its Shark Reef Aquarium. Designed to highlight the 30 sharks and other magnificent aquatic creatures that make their home in the 1.3-million-gallon exhibit, the room's floor-to-ceiling windows frame a living seascape, providing captivating views and a stunning backdrop for up to 125 guests at a cocktail reception or 80 for dining. It's available daily from 7 a.m. – 11 p.m. with full access to Shark Reef Aquarium.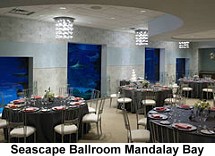 Column Continues Below Advertisement
MARC ANTHONY WILL PERFORM AT THE PALMS
Global superstar Marc Anthony will begin a new world tour, "Vivir Mi Vida," and will stop over Mexican Independence Day weekend at The Pearl inside the Palms on Sept. 13. He will travel across three continents and visit 15 countries and feature songs from his new album being released July 23. Tickets start at $140.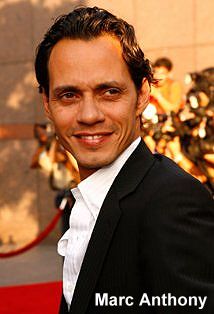 The New York Native has already taken to the stage this year for two monumental performances in Mexico, playing before a colossal crowd of 125,000 during the International Salsa Festival in Veracruz and before more than 100,000 fans at Mexico City's famed Zocalo. Anthony has sold more than 12 million albums worldwide, making him one of the most influential artists of his time and a true ambassador of Latin music and culture.
OGDEN'S HOPS & HARVEST NOW OPEN IN TIVOLI VILLAGE
Noted chef Bradley Ogden and partners have opened Ogden's Hops & Harvest, an upscale casual pub in Summerlin's Tivoli Village shopping and dining center. Ogden's Hops & Harvest is a 180-seat loft-like, contemporary space with spacious outdoor dining. The restaurant showcases Ogden's well-known dedication to fresh ingredients and farm-to-table fare and a comprehensive beverage program. As does the décor; from polished concrete floors to the pressed tin ceiling, and cozy booth seating accentuated by arched windows, Hops & Harvest exudes the vibe of a favorite neighborhood eatery.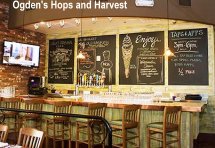 MANDALAY BAY BEACH CONCERT SERIES ADDS BRIT PINK FLOYD
Having performed for more than 500,000 fans since its inception, Brit Pink Floyd, The World's Greatest Pink Floyd Show, is set to present "P-U-L-S-E 2013" at Mandalay Bay Beach Saturday, July 27. Tickets are $30 for the three-hour show beginning at 9 p.m.
"P-U-L-S-E 2013", also known as the "Pink Floyd Ultimate Light & Sound Experience," will include performances of five full albums including "Wish You Were Here, Animals," "The Wall," "The Division Bell" and Pink Floyd's classic defining album, "The Dark Side of the Moon."
Featuring the signature Pink Floyd arch and circle light show, as well as the brand new Floydian animation and projection, "P-U-L-S-E 2013" was inspired by the record-breaking 1994 Division Bell tour. The show features a variety of Pink Floyd styles from the '60s psychedelic pop band to the '80s stadium-straddling behemoth.
BELLAGIO GALLERY OF FINE ART EXTENDS 'WARHOL OUT WEST'
Bellagio Gallery of Fine Art (BGFA) has extended its current exhibition "Warhol Out West" that opened in February through Jan. 2, 2014, and will debut additional works from the artist's advertisement series beginning Aug. 1. These works from 1985 include "Mobil," "Life Savers," "Blackglama (Judy Garland)" and "Volkswagen." This is the only comprehensive Warhol collection in the United States outside of his namesake museum in Pittsburgh. "Warhol Out West" features 56 of Warhol's works including paintings, sculptures, photographs, screen prints and wallpaper. General admission is $16.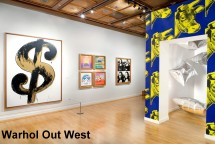 HILTON HOTELS & RESORTS DEBUTS AT LAKE LAS VEGAS
For the third time in a decade, a luxury retreat at Lake Las Vegas has a new name: the Hilton Lake Las Vegas Resort & Spa. The hotel was built to Ritz-Carlton's five-star standards and opened as such in 2003 and became Ravella in February 2011. Hilton is a Mediterranean-inspired resort just 20 miles from the Las Vegas Strip.
LVH ANNOUNCES RETURN OF ANNUAL SUPERCONTEST
The LVH's annual pro football handicapping contest, the SuperContest, will return and so will the SuperContest Weekend, Aug. 23–24.
Contestants in the SuperContest can win their share of nearly $1million by paying a $1,500 entry fee by Sept. 7 and then picking five games each week against the point spread throughout the season. The prize structure is based on the number of entrants. Visit www.thelvh.com/supercontest for complete rules.
The SuperContest Weekend will include a handicapping seminar, a golf outing at the Las Vegas Country Club where a free SuperContest entry will be given away in a "closest to the pin" competition, and a free public reception on Aug. 24 at 7 p.m. where four free SuperContest entries will be given away.
The "Super Handicapping Seminar," which is free and open to the public, will include top names in the industry and past SuperContest winners. The golf tournament is Saturday, Aug. 24 at 1:30 p.m. and the entry fee is $95.
BELLAGIO CONSERVATORY DISPLAY CELEBRATES SUMMER
The current display running through Sept. 8 at the Bellagio Conservatory & Botanical Garden celebrates the changing of seasons with the theme Summer Garden Party. Along with the colorful ground level garden of chrysanthemums and hydrangeas, the display features: 50 finch birds and 12 Rosey Burkes; some giant birds; cheerful flying kites; a greenhouse; oversized sunflowers; a tranquil pond with a rowboat; a wooden tree house; and a 26-foot-tall red-and-white-striped lighthouse with a rotating light. This is one of the most beautiful free places to visit in Las Vegas.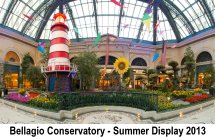 FOOTBALL STARS VISIT TRISTAR SPORTS MEMORABILIA STORE
Former America football wide receiver Jerry Rice will visit TRISTAR Sports Memorabilia at the Miracle Mile Shops at Planet Hollywood to take photos and sign autographs on July 12 from 2–3 p.m. and July 13 from 1–2 p.m. and fees apply. Football Hall of Famer Joe Montana will host a meet and greet at the store on July 26 from 3:30–4:30 p.m. and July 27 from 12:30–1:30 p.m. and fees apply, call 702-534-1650.
MIRAGE AND TREASURE ISLAND HAVE COMEDY HEADLINERS
Bill Cosby will perform his timeless comedy routine in the Treasure Island Theatre on Friday, July 19 and again Nov. 29. In an illustrious career defined by intelligent standup comedy, a groundbreaking 1980s hit show – "The Cosby Show" – and advocacy for education and good parenting, Cosby ranks as one of America's most influential stars. Tickets start at only $59.
Next door, The Mirage has its Aces of Comedy Series lining up comedy powerhouses to perform 10 p.m. shows. Host of "The Tonight Show" Jay Leno will return on Fridays - July 19, Aug. 30, and Sept. 20 as well as Oct. 25 – 26. Tickets start at $59.99.
Best known for appearing on NBC's "Last Comic Standing," Kathleen Madigan will return to The Mirage on Saturdays, July 20 and Sept. 21. In 2012, she launched her Showtime special "Gone Madigan." Madigan also wrote and produced for Lewis Black's special "Root of All Evil" on Comedy Central. Tickets start at $29.99.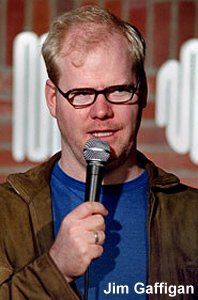 Popular comedian and actor Jim Gaffigan will return to The Mirage Friday, July 12. Gaffigan, a true comedic triple threat with major milestones in stand-up, acting and writing, has earned a spot as one of the Top Five most successful touring comedians in the country today due to his clever yet quiet comedic style. Tickets start at $59.99.
TOP OF NEXT COLUMN
WIDESPREAD PANIC INVADES THE HARD ROCK
After a year-long hiatus, Widespread Panic has embarked on their 2013 Summer Tour and will visit The Joint at Hard Rock for two shows on Friday and Saturday, July 12 and 13 with special guest Dirty Dozen Brass Band. The band's most recent release is a special edition 3LP boxed set and double live cd entitled "Wood." The album features entirely acoustic live performances recorded at four select intimate venues in 2012. For more than 10 years Widespread Panic has been dedicated to making their concerts "food drive events."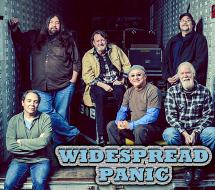 PEDIPED® RETAIL BOUTIQUES OPEN IN LAS VEGAS AND ABROAD
The multi-million dollar children's footwear brand, pediped®, specializing in healthy foot development recently opened three branded boutique retail stores in the cities of Las Vegas, Shanghai, China and in Brno, Czech Republic. Pediped opened its largest location, encompassing 700 square feet in Las Vegas at Town Square. All three locations merchandize the three pediped® lines including Originals®, Grip 'n' Go™ and Flex®, totaling more than 140 different styles for both boys and girls from newborn to 8-years-old.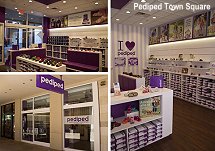 Pediped's first step into retail was in May of 2011 with the opening of its company store in Henderson, Nev., next to its corporate offices. Pediped® is sold worldwide at more than 2,500 retailers including more than 40 countries. The company plans to continue its expansion with the opening of 20 retail stores within the next three to five years.
NEW HAPPENINGS AT NEON AND MOB MUSEUMS DOWNTOWN
The Neon Museum has introduced adjusted summer hours and brand-new evening tours of its open-air Neon Boneyard exhibition area. New, colorful up-lighting has been installed that dramatically illuminates the iconic signs in the museum's collection, most of which are not electrified.
The Mob Museum downtown now offers guided tours for guests who want a narrated history of the Museum's exhibitions. The tours, which typically last around 90 minutes and can accommodate a maximum of eight guests, are available daily during regular business hours. Every tour will be unique as each guide brings his or her own personal interpretation and storytelling to the group.
WSOP AWARDED $11 MILLION TO TOP FOUR PLAYERS IN ONE EVENT
Last month, Caesars Entertainment added four new winners to its Millionaire Maker portfolio, awarding $11 million at the 44th Annual World Series of Poker (WSOP) $111,111 One Drop High Roller event. Leading the pack was Anthony Gregg, reeling in a hefty $4.8 million, Chris Klodnicki coming in second with $2.9 million, Bill Perkins bringing home $1.9 million and Antonio Esfandiari winning $1.4 million. Esfandiari won a record $18 million in the same event last year. For official news and the latest updates from the 2013 World Series of Poker, visit www.WSOP.com.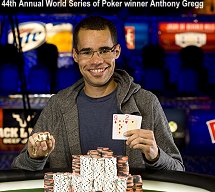 DIXIE'S TUPPERWARE PARTY TAKES OVER TROESH STUDIO
Dixie Longate, the fast-talking Tupperware Lady, packed up her catalogues, left her children in an Alabama trailer park and took Off-Broadway, London and Melbourne by storm. Now Longate travels the country throwing good old fashioned Tupperware Parties filled with outrageously funny tales, heartfelt accounts, giveaways, audience participation and of course Tupperware. Loaded with the most up-to-date products available for purchase, you can see how Longate became a member of the illustrious "#1 Tupperware Seller in the World" Club.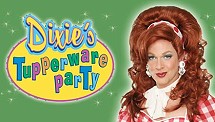 Longate will appear at the Troesh Studio at The Smith Center Aug. 1-4 at 7 p.m. and also at 3 p.m. on Aug. 3 and 4. Tickets start at $33.
VETERAN CRIME JOURNALISTS SPEAK AT THE MOB MUSEUM
Authors of "The Boston Mob Guide: Hit Men, Hoodlums & Hideouts," Beverly Ford and Stephanie Schorow, will visit The Mob Museum downtown in August and discuss coverage of the Whitey Bulger trial and the history of the Boston Mob from 1920s to today. They will make a presentation on Saturday, Aug. 17 from 1-2 p.m. and hold a book signing from noon to 4 p.m. on Friday, Aug. 16. The cost is free to attend the event with purchase of museum admission. To make reservations, call 702-229-2734.
Ford is the Boston-based journalist who has spent more than 20 years as a reporter and freelance writer for many publications including the "Boston Herald," "London Times" and "Bloomberg News" and is currently following Bulger's trial for the "New York Daily News."
Schorow is the author of six books on Boston history, including "The Crime of the Century: How the Brink's Robbers Stole Millions and The Hearts of Boston" and "Boston on Fire: A History of Fires and Firefighting in Boston." She was the editor of "Boston's Fire Trail: A Walk Through the City's Fire and Firefighting History."
QUICK MENTIONS
Music legend Engelbert Humperdinck will bring his legacy of love, romance and charm to the M Pavilion on Saturday, July 27.
American pop music singer of Polish ethnic background Bobby Vinton also known as "The Polish Prince" will appear at the Eastside Cannery on Saturday, July 20.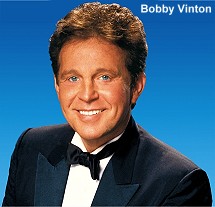 Sammy Hagar's dining and live music venue Cabo Wabo Cantina inside Miracle Mile Shops at Planet Hollywood will rock out with live music by acoustic power trio, The Busker Kings, Tuesday through Thursday from 8 p.m. – midnight on its Strip-side patio.
In front the Fatburger on the Strip at The Fat Bar, a circular retro-looking cocktail lounge, you can receive a free meal median hamburger, fries and drink on you birthday with a valid ID and the coupon on Facebook or fatbarlasvegas.com. The Fat Bar is also introducing gigantic slushies.
International Game Technology (NYSE: IGT) awarded more than $11.4 million in two days on IGT's Wheel of Fortune® Multi-Win™ Spinning Reel and Wheel of Fortune® Spinning Reel - Double 3x4x5x Times Pay®. One winner was Seifu D. from Las Vegas, who won $3,140,171.88 jackpot at Palms.
The USA Basketball Men's National Team will host a training camp starting July 22 and will cap off the event with the USA Basketball Showcase on July 25. The 2013 mini-camp and exhibition game will feature rising NBA stars, newly minted All-Stars and members of the 2012 USA Basketball Men's Select Team.
The Las Vegas Cupcake Bake-off 2013 will be held in the Suncoast Ballroom from noon to 3 p.m. on Sunday, July 14 and offer tasting and judging for the title of "The Best Cupcake Baker in Las Vegas." For $20 you can taste and enjoy cocktails from the open bar.
The Sin City Beer Festival will take place at Bagatelle at the Tropicana on Friday, July 19 from 6-10 p.m. Tickets start at $85.
NBA SUMMER LEAGUE PLAYS 62 GAMES IN 16 DAYS
NBA Digital's extensive NBA Summer League 2013 coverage, the first opportunity to see many of the league's top rookies in action, will include 62 live game telecasts in 16 days on NBA TV, and all games live via the NBA Summer League Live subscription package on NBA.com and NBA Mobile from July 12-22.
Thirty-eight of the games will be played at the Thomas & Mack Center and COX Pavilion in Las Vegas including the first-ever championship game on Monday, July 22, at 9 p.m. ET.
COMEDIAN CRAIG SHOEMAKER PERFORMS AT SOUTH POINT
Modern day Renaissance man and comedian Craig Shoemaker, "The Love Master," will take the stage at the South Point Showroom July 12–13. Known for his work as a writer, actor and producer for the television network PRISM, guests commonly recognize Shoemaker from his work alongside Will Smith on "Fresh Prince" and Neve Campbell in "Scream 2." Recently, Shoemaker taped his latest one-hour special "Daditude" and wrapped a starring role in "Should've Been Romeo." Tickets start at $15.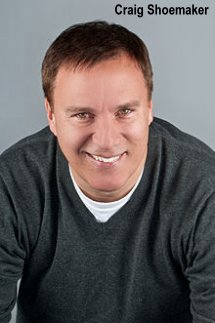 GAY-LESBIAN COMMUNITY CENTER INTRODUCES 'THE CENTERPIECE'
With its newly expanded presence, The Center located at 401 S. Maryland Parkway has kicked off a brand new – and free to the public – experience "The Centerpiece," a queer arts and culture series running on varied Saturdays in the new event hall through Oct. 12. There will be documentaries "TRANS," "(A)sexual," and "Gay Latino L.A." from 1-3 p.m. on July 13, 27 and Aug. 10 respectfully. There will be book signings for "Until Someone Gets Hurt" on Aug. 24 and "Two Spirits, One Heart" on Sept. 28. Other dates will include a musical, Andrea Gibson: Slam Poet, and singer/songwriter Chris Pureka. For information, visit: www.thecenterlv.com.
Column Continues Below Advertisement
CONTINUE ON TO...:

THIS WEEK'S >LAUGHLIN NEWS
LAST WEEK'S >LAS VEGAS NEWS
>VEGAS VIEW FULL NEWS ARCHIVES
Return to >"Heard Around Town"
Return to >Las Vegas Leisure Guide