CARMELLA'S IS NEW RESTAURANT AT COLORADO BELLE


Carmella's is a new dining option at the Colorado Belle that occupies the space that was formally the Orleans Room. Management at the resort had discovered Carmella's Italian restaurant in Bullhead City across the river and wanted to transplant the eatery. They met with owners Gaylor Cope, his mother "Carmella" Cope, and his wife Betty Jackson and convinced them to open a Carmella's at the Belle.

The interior redo included removing a wall that separated two rooms, which opened the entire area to views of the river. The room has new colors and original artwork by Gaylor Cope adorns the walls. An atmospheric touch is the open-cooking station adjacent to the bar where many of the appetizers and flamb' dishes are prepared. With a gangster theme, many of the servers are outfitted in faux mobster attire with fedoras, white shirts and ties.

Also helping with the atmosphere is the live jazz and easy-listening music provided by Leonard Interior and Friends beginning at 7 p.m. on Fridays and Saturdays. A nice touch is dining at the bar, which puts guests in close proximity to the music or in view of the TV monitors showing the current sporting events.

Carmella's Italian restaurant is also a fine steakhouse with steaks cut daily. Carmella's grand opening is July 4 weekend. Currently Carmella's is open Thursdays through Mondays from 5 p.m. with a Sunday brunch from 11 a.m.-2 p.m. Plans call for the restaurant and bar to be open seven nights a week in October. For reservations, call 702-299-1100.

RIVERSIDE HEADLINER IS DON ROSE'S 'TRIBUTE TO THE KING'

"Tribute to the King" starring Don Rose will take place at the Riverside, July 7-12. Tickets for the 8 p.m. shows are $27, call 702-298-2535 ext 616 or 800-227-3849, ext 616.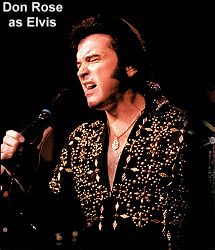 Don Rose was born in Dayton, Ohio, in 1958. He was raised in a musical family with his brother singing and playing guitar, his father on steel guitar and mother shaking the tambourine, and he saw all of Elvisr' movies. Rose started performing his Elvis show a few years after "The King" passed away, and he also has his own show group, The Don Rose Revue.
Rose has performed his Elvis tribute all across the United States and Canada. He has toured in Germany and Switzerland, and played on major cruise lines. He now makes his home in Las Vegas, where he spends about half the year and the other half on the road.
RIVER PALMS GOES THE COMEDY ROUTE
Sammy's Comedy by the Shore is ongoing at the River Palms with accomplished comedians rotating weekly and performing Wednesday-Sunday at 8 p.m. Tickets are $15 and $25, call 800-835-7904. Look for funny people John Joseph and Johnny B, July 1-5; Vince Morris and Keith Bender, July 8-12; Mike McCarthy and Rob Sherwood, July 15-19-; and Ian Gutoski and Doug Starks, July 22-26.
Vince Morris, a native of Columbus, Ohio, delivers passionate views on race, family, relationships and life. Morris brings his audience into a world where the ignorance we accept daily is challenged by his dangerously funny and controversial material. Now a Los Angeles resident, Morris has flourished on television and comedy clubs.

TOP OF NEXT COLUMN
LAUGHTER ABOUNDS AT EDGEWATER ALL SUMMER
Two stand-up comedians will be performing in Kokopelli's Showroom at the Edgewater every Friday, Saturday and Sunday from July 10-Aug. 9. Tickets for the "Comedy at the Edgewater" 7 p.m. shows are $10, call 702-298-2453.
The lineup of comedians is: July 10-12-Richard Villa and Jason Collings; July 17-19-Don Friesen and Laura Park; July 24-26-Kivi Rogers and Johnny Watson; July 31-Aug. 2-Barry Neal and Debbie Praver; Aug. 7-9-Dante and Ken Pringle.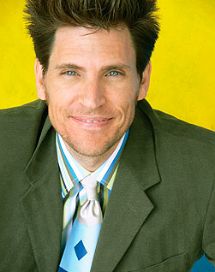 Don Friesen's act is clean, clever, and bursting with energy and enthusiasm. Whether he's parodying Dr. Phil, the cast of Seinfeld, or using his own life as fodder, this USC Business School graduate, husband and father of two projects wit and physicality that resonates with audiences from all walks of life.
With the recent release of his standup concert, "Inexplicable," Friesen's stock continues to rise. His non-stop touring schedule that now includes theatres, cruise ships, concerts and corporate and private events keeps him at the top of his game.
HARRAH'S BANKS ON LAUGHTER
Comedians are booked into the Fiesta Showroom at Harrah's in July with "LAUGHlin Out Loud ("LOL") Comedy." Tickets start at $15.95 (must be 17 years or older; ages 7-16 must be accompanied by an adult), call 800-447-8700 or 702-298-8510. Stand up comics are: Todd Glass and Daniel Kinno, July 11-15; Mark Eddie and Sadiki Fuller, July 18-22; and Pete George and Marc Yafee, July 25-29. Shows are at 8 p.m., Saturday-Wednesday.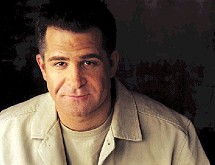 The Philadelphia native Todd Glass launched his career in comedy at age 16. His inventive material often mocks conventions of standup. Glass is currently on the road performing nationally with comedian/actor David Spade and made his move to the big screen starring in indie films "Save the Mavericks" and "Cook off!" In addition, Glass was one of the house finalists in the the NBC reality series, "Last Comic Standing 2" and "Last Comic Standing 3: Battle of the Best."
Glass has made many television appearances and become a fixture on Comedy Central, headlining his own half-hour standup special "Comedy Central Presents: Todd Glass" and appearing on "The Sarah Silverman Show."
Glass is currently working on his next show called "Todd Glass Saves America." This passion-driven show will follow Glass as he travels America searching for wrongs and injustices in everything from social issues to cell phone etiquette.


CONTINUE ON TO...:


>THIS WEEK'S LAS VEGAS NEWS
>LAST WEEK'S LAUGHLIN NEWS
>VEGAS VIEW FULL ARCHIVES
>Return to "Heard Around Town"
>Return to Las Vegas Leisure Guide