BRITISH COMEDIAN RUSSELL BRAND MAKES VEGAS DEBUT
Comedian Russell Brand will make his Las Vegas debut at Mandalay Bay on Friday, July 22 at 7:30 and 10 p.m. Tickets are $65 and $90.
Brand began his career as a stand-up comedian, launching his first UK tour, "Shame," in 2006. He subsequently released a DVD of the show titled "Russell Brand: Live." In 2007, he traveled the UK on his second tour "Russell Brand: Only Joking" and released his second DVD, "Russell Brand: Doin' Life." Brand brought his stand-up comedy routine to the United States in 2009 with his "Russell Brand: Scandalous" tour.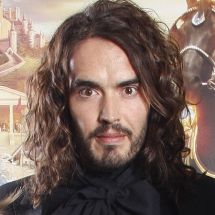 The British comedian shot to fame in the United States in 2008 when he appeared in the Judd Apatow-produced comedy film, "Forgetting Sarah Marshall." Brand's other work includes roles or voiceovers in "Bedtime Stories," "Arthur," "Hop," "Get Him to the Greek," "Despicable Me" and "The Tempest." He is currently filming "Rock of Ages," the Broadway-adapted musical directed by Adam Shankman, opposite Tom Cruise and Alec Baldwin.
Brand has written two books, "My Booky Wook: A Memoir of Sex, Drugs and Stand-Up," which was on The New York Times bestseller list, and the follow-up book, "Booky Wook 2: This Time It's Personal." In both 2008 and 2009, Brand hosted the MTV Video Music Awards (VMA) and it was the 2009 broadcast that garnered 9 million viewers, the largest VMA audience since 2004.
Column Continues Below Advertisement
COMEDIAN GABRIEL IGLELSIAS MAKES DEBUT AT MIRAGE
Latino comedian and actor Gabriel Iglesias will debut his stand-up routine at The Mirage at 10 p.m. on July 22 and 23. Tickets are $49.99 and $59.99.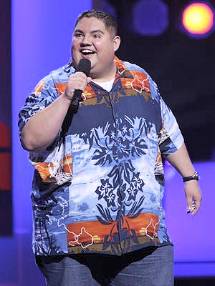 Iglesias is known as the "fluffy" comic in a Hawaiian shirt. His popularity can be credited to frequent appearances on Comedy Central as well as his popular one-hour televised specials, "I'm Not Fat... I'm Fluffy" and "Hot & Fluffy." His television credits include appearances on "Good Morning America," "The Tonight Show with Jay Leno," "Jimmy Kimmel Live," "Last Comic Standing" and "Showtime at the Apollo." He also appeared on the big screen in the independent films "El Matador" and "The Surfer King."
HUMAN NATURE AT IMPERIAL PALACE FILMS PBS SPECIAL
In addition to celebrating their 500th show at Imperial Palace on June 30, "Smokey Robinson Presents Australia's Human Nature – The Ultimate Celebration of the Motown Sound" will film the group's first PBS special at the Paris Théâtre inside Paris Las Vegas on Wednesday, July 6 and Thursday, July 7.
Produced by renowned producer Ken Ehrlich, the special is set to air on PBS later this fall and will include an appearance by Smokey Robinson. The show starts at 7:30 p.m. and tickets are $59 and $79.
GAY NIGHTS® WEEKEND PRESENTED BY MGM RESORTS
The LGBT community will own Las Vegas when "Gay Nights Las Vegas," presented by MGM Resorts International, raises the neon rainbow flag for an indulgent four-day party weekend Aug. 4-7. Gay Nights will offer special events and promotions at several MGM Resorts properties including ARIA, MGM Grand, Mandalay Bay, The Mirage, New York-New York, Luxor and Crystals at CityCenter. Guests can visit GayNights.com to plan their experience.
Guests who book a Gay Nights package will receive the Gay Nights VIP Access card, gaining them complimentary cover and/or line passes to MGM Resorts' LGBT events, Dine OUT restaurant discounts, access to all Gay Nights private events, plus discounts at some of the most celebrated designer shops inside Crystals at CityCenter.
THE ICONS OF COMEDY SERIES CONTINUES AT HILTON
"The Icons of Comedy Series" at the Shimmer Cabaret at the Las Vegas Hilton has announced its summer lineup. Shows are at 10 p.m., Wednesday through Sunday, and tickets start at $20 to $30. The lineup is: Mark Curry June 22 – 26, June 29-July 3 and July 6-10; Shayma Tash July 13-17; Andrew Norelli July 20-24; Hal Sparks July 27-31; Jimmy Shubert Aug. 3-7 and 24-28; and Gilbert Gottfried Aug. 10-14 and 17-21.
KENNY 'BABYFACE' EDMONDS RETURNS TO THE ORLEANS
Following a popular engagement last November, multiple award-winning hit maker, songwriter, producer and recording artist Kenny "Babyface" Edmonds will return to The Orleans Showroom July 30 and 31. Tickets for the 8 p.m. show start from $49.95.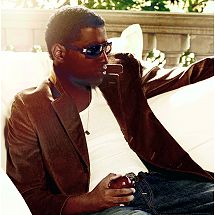 A 10-time Grammy® Award winner, with 11 solo albums to his name, Edmonds has produced and performed multiple chart-toppers. His work in songwriting and producing has partnered him with music royalty and garnered hundreds of hits including 16 No. 1tunes. Edmonds is the recipient of numerous awards. He has received Soul Train Music Awards, BMI Awards, American Music Awards and earlier this year a star on Hollywood's Walk of Fame. Edmonds was the recipient of the third BET Walk of Fame Award and was also named BET "Entertainer of the Year" at the first ever BET Awards Ceremony.
WHISK(E)Y WEDNESDAYS AT ANDRE's CONTINUE
Andre's at Monte Carlo has scheduled its popular Whisk(e)y Wednesdays for the remainder of 2011: Aug. 3, Sept. 7, Oct. 5, Nov. 2 and Dec. 7. Each Whisk(e)y Wednesday begins at 7 p.m. and takes place on the second floor of Andre's in the cigar lounge connected to a Strip restaurant. For an unlimited tasting, the price is $25 in advance or $35 at the door, call 702-798-7151.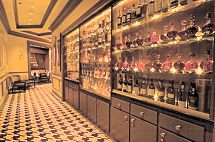 GHOSTBAR AT PALMS PRESENTS DJ ROXY COTTONTAIL
Ghostbar's weekly party, Snitch Wednesdays, will present DJ Roxy Cottontail with a performance on July 13. Roxy Summers, better known as Roxy Cottontail, has traveled the world perfecting her signature Cottontail style, while collaborating and breaking eclectic indie talent that might otherwise be overlooked by commercial pop culture.
THE LOVIN' SPOONFUL WILL PERFORM AT THE SUNCOAST
Noted '60s rockers The Lovin' Spoonful will perform their greatest hits at the Suncoast Showroom, July 30 and 31, at 7:30 p.m. In 2000, the group was inducted into the Rock and Roll Hall of Fame. Tickets start from $15.95.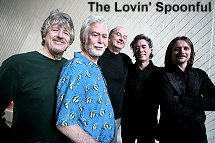 Formed in 1965, The Lovin' Spoonful released hits that defined the mid-'60s—blending folk, rock and roll and a bit of country. In the span of four years, the group produced hit after hit including "Do You Believe in Magic," "Daydream," "You Didn't Have to be So Nice," "Nashville Cats" and "Summer in the City." Additionally, the group wrote and performed songs for the film soundtracks for Woody Allen's "What's Up, Tiger Lily?" and Francis Ford Coppola's "You're A Big Boy Now."
TOP OF NEXT COLUMN
SAM's TOWN HAS EVENING OF POP AND DOO WOP
Sam's Town will present "An Evening of Pop and Doo Wop" inside the 750-seat Sam's Town Live! venue on Saturday, July 30 at 8 p.m. The evening of music stars will include: Sonny Turner, former lead singer of The Platters; Terry Johnson's Flamingos; and Danny and The Juniors. Tickets are $19.95 and $24.95.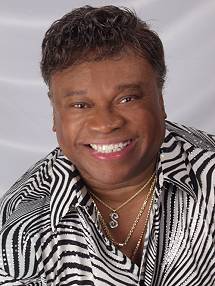 Turner burst onto the national music scene in 1959, when he was chosen from among 100 prospects to replace The Platters' original lead singer Tony Williams. Starting at the young age of 19, Turner toured the world with The Platters.
Johnson brought his sound and talent to The Flamingos in 1956 with his first arrangement of music and vocals on "The Ladder of Love." Johnson arranged the music, vocals and sang tenor on all of the songs on the albums "Flamingo Serenade," "Requestfully Yours" and "Flamingo Favorites."
Danny And The Juniors began singing together in the early '50s at ages 13 and 14 in Philadelphia, performing at school dances, local clubs and restaurants. Their first hit song "At The Hop" made the group an international sensation, topping the pop, country and R&B charts. The song stands today as the No. 23 all-time biggest record according to "Billboard" magazine's list of No. 1 hits.
EXCLUSIVE CONCERT DEBUTS GAVIN DEGRAW's NEW ALBUM
Platinum-selling singer, songwriter and musician Gavin DeGraw will present a special poolside performance on Saturday, July 9 at the Hard Rock. Gavin will be performing new material from his forthcoming fourth album "SWEETER," set for release on Aug. 9. Singer/songwriter BC Jean will have the opening slot. Contest winners from across the country via participating Hot AC Radio stations will be able to win tickets to this experience.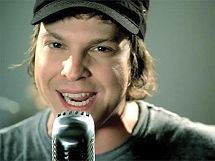 With "SWEETER," the New York native co-wrote for the first time on a few of the album tracks. DeGraw first broke through with the 2003 release of his debut album, "Chariot," which sold more than a million copies. The singer will hit the road in July with TRAIN and Maroon 5 beginning July 22 for an extensive North American tour this summer.
JOHN FORD COLEY PERFORMS AT SUNCOAST
Revered as half of the Grammy® nominated duo England Dan and John Ford Coley, the latter will perform his hits from the 70s at the Suncoast Showroom, July 9 and 10, at 7:30 p.m. Tickets start from $15.95.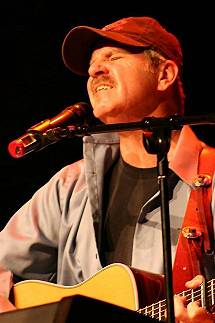 In addition to a regular touring schedule performing his own hits, Coley works behind the scenes producing songs for fellow artists including Eddie Money, Vince Gill, Tom Wurth and Lynn Bryant. Coley has written or performed several movie theme songs, including "Major League: Back To The Minors" and "The Spy Within;" television theme songs including "James at 16" and "Cold Case;" as well as jingles for commercials for Dr. Pepper and Maxwell House Coffee.
As an actor, Coley appeared in the films and on television in "Dream A Little Dream," "Scenes From The Gold Mine," "Aces and Eights" and in a re-enactment on "America's Most Wanted."
LOUIS VUITTON OPENS AT BELLAGIO
Louis Vuitton founded in Paris in 1854 is opening its newest location at Bellagio. The new store offers a full range of the Maison's men's and women's leather goods with a special focus on exotic and made-to-order pieces. The store's design adheres to Louis Vuitton's latest global store concept and features a striking façade rendered in exotic louro FAIA wood. The shopping experience is laid out in three distinct rooms connected by an elegant domed-ceiling rotunda finished in white gold, from which an ornate murano glass chandelier is suspended. The women's salon has access to a balcony with patio seating from which the Bellagio's majestic water fountains can be enjoyed. Store hours are daily from10 a.m. to midnight.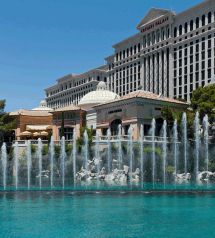 QUICK CLIPS
"Phantom – The Las Vegas Spectacular" celebrated its fifth anniversary last month and marked the 2,190th performance at the Venetian. The Las Vegas production of the worldwide favorite is enjoying enduring success with more than 150 cast and crew members working together each night to put on a dazzling experience.
The opening of "Steve Wyrick Ultra Magician" at the Las Vegas Hilton has been pushed back to July 9.
British singing sensation Matt Goss has added special Sunday 9:30 p.m. performances at Caesars Palace on Sundays, July 3 and Sept. 4 to celebrate the holiday weekends. General admission tickets are $40.
Michelle Johnson in "An Independent Woman" will perform a celebration of the Great American Songbook on July 5 at Green Valley Ranch in the Ovation Room. Tickets are $10 with half the proceeds going to Golden Rainbow.
Primm Valley Casino Resorts on the Nevada/California border on I-15 celebrated the grand opening of Subway inside Primm Center last month. The Primm Center plays home to one of the busiest Chevron Stations in the nation with more than two million visitors a year. Since opening its doors in 2002, the Starbucks within the center has remained one of the top three most profitable Starbucks in Nevada serving more than 350,000 customers a year.
McFadden's Restaurant and Saloon at the Rio will shower anyone born in July with birthday drinks from 10 p.m. until midnight on Saturday, July 16. The first 15 July birthdays will receive a special McFadden's birthday gift. The celebration continues with a "Happy 2 Hours" from 8 to 10 p.m. for $15, followed by an open bar from 10 p.m. until 1 a.m. for $20 for ladies and $30 for guys.
Music superstar and budding pop culture icon, Nicki Minaj, held her official Femme Fatale Tour after-party at Gallery Nightclub at Planet Hollywood recently. The self-proclaimed "Harajuku Barbie" was done up in true fashion complete with a bleach-blonde wig.
A new happy hour in has started at the Hard Rock Beach Club with specially-priced alcoholic beverages and delectable cuisine. Happy hour is available from 6 to 8 p.m., Monday through Friday, at the West Pool Bar and the Palapa and from 6 to 10 p.m. on Saturday and Sunday at the RELAX Pool Bar.
Meegan Lancaster, Executive Pastry Chef for Tropicana Las Vegas, has been selected to compete as part of a three-person team in the National Pastry Team Championship on July 8 and 9 in Phoenix. At the Tropicana, Lancaster oversees all pastry and baking production for the property's restaurants: Biscayne Steak, Sea and Wine, Bacio by Carla Pellegrino and Café Nikki.
Column Continues Below Advertisement
CONTINUE ON TO...:
>THIS WEEK'S LAUGHLIN NEWS
>LAST WEEK'S LAS VEGAS NEWS
>VEGAS VIEWS FULL NEWS ARCHIVES
>Return to "Heard Around Town"
>Return to Las Vegas Leisure Guide