'AWESOME 80's PROM' OPENS AT V THEATER!

"Awesome 80's Prom" will open at the V Theater, July 13. The new interactive show is a "blast-from-the-past" party set at Wanaget High's Senior Prom in 1989 with the shoulder pads, big hair, preppies and jocks.

The mezzanine showroom has been completely transformed into a prom dance floor with a stage, disco lights, and classic 80s décor. Called "totally rad" by "The New York Times," guests will get footloose with the captain of the football team, flirt with the "bad boy," and even vote for Prom King & Queen. Show runs at 8 p.m. nightly except Sunday.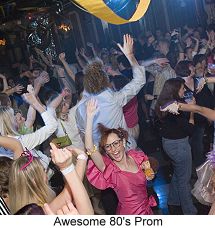 Column Continues Below Advertisement
BOTERO SUPPER CLUB DEBUTS AT ENCORE
Botero, the steakhouse at Encore, in collaboration with Surrender, Tryst and XS Nightclubs, will introduce Botero Supper Club, a sophisticated nightlife dining experience on July 9. The new Supper Club menu was created by Executive Chef Mark LoRusso and there will be specialty cocktails, and a lineup of celebrity DJs, nightly after 9 p.m. This will create a new and contemporary pre-club experience for party-goers.
ASIA FEATURING JOHN PAYNE PERFORMS AT FSE
ASIA featuring John Payne will perform a free concert at the Fremont Experiences "Rock of Vegas" summer concert series on Saturday, July 7, at 9 p.m. on the 1st Street Stage. Payne became the frontman for the supergroup ASIA in 1992 and toured the world extensively for 14 years with the group. Throughout the weekend, visitors can also enjoy free entertainment on three stages as the 100-day 'Rock of Vegas' summer concert series continues through Labor Day Weekend.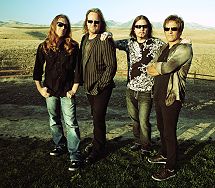 Next acts that will be headlining free 9 p.m. concerts are: Warrant & Skid Row – July 21; Bret Michaels – Aug. 4; Survivor – Aug. 18; and Dee Snider – Legendary Singer of Twisted Sister with special guests Jac&Jill – Sept 1.
OAK RIDGE BOYS PLAY GOLDEN NUGGET TWO NIGHTS
The Oak Ridge Boys with their four-part harmonies and upbeat songs will appear at the Golden Nugget on July 6 and 7. Along with spawning dozens of country hits, the foursome recently appeared on "Larry's Country Diner," which celebrated its 100th episode last month. Tickets start at $29.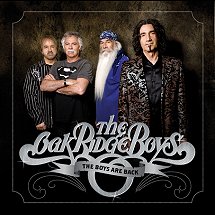 JOEY FATONE RETURNS TO 'THE PRICE IS RIGHT LIVE™'
Joey Fatone will return as celebrity host for "The Price is Right Live™" afternoon show at Bally's for an exclusive engagement July 11 - 29. The show features such fan-favorite games as "Plinko," "Cliff Hangers," "The Big Wheel" and, of course, the "Showcase." Fatone will enlist audience members to play for a chance to win thousands of dollars in cash and prizes.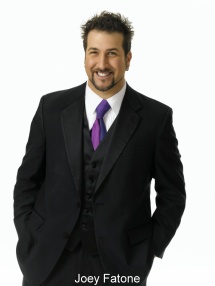 Currently, Fatone has taken on the announcer role of the current FremantleMedia production of "Family Feud" which tapes in his hometown of Orlando, Fla.
LAS VEGAS FILM FESTIVAL TAKES PLACE JULY 19-22
The fifth annual, Las Vegas Film Festival will be held at the LVH – Las Vegas Hotel July 19 - 22. The four-day event will showcase more than 60 original films and documentaries.
For the second year in a row, the Filmmakers and Screenwriters networking dinner will be held at Piero's Restaurant. Tickets are $100 and purchased no later than July 7 at http://2012lvfilmfest.eventbrite .com.
Scheduled red carpet stars will include Louis Gossett Jr. and Lea Thompson, whose film with John Shea "The Trouble with the Truth" will be screened. "An Officer and a Gentleman" will be screened on July 21 in celebration of the film's 30th anniversary.
Tickets start at $10 for individual screenings, the all-day film pass that includes admittance to all films in a single day is $75, and the High Roller Pass for $150 includes priority admittance to all films, panels, seminars, parties, special events, and award ceremonies except the networking dinner. For information, visit http://2012lvfilmfest. eventbrite.com.
PASTRY CHEFS HOLD CHAMPIONSHIP AT RED ROCK RESORT
Pastry chefs, culinary professionals and students from around the world will be gathering at the Red Rock Resort for the 15th annual Amoretti World Pastry Forum and Championship, July 4-9. This is the most coveted championship event in the pastry industry.
From July 4 through July 8, industry leaders in the world of pastry will lead forums and teach classes on making gelato, cake decorating, chocolate making, interesting flavor combinations, how to start your own bakery and more.
Beginning on July 8, following the forums, the World Pastry Team Championship will commence as International teams of three representing China, Japan, Netherlands, Mexico, Morocco, South Korea and The United States spend 13 hours to complete sugar and chocolate sculptures that fall under this year's theme of Astrology/Horoscopes. The teams will be judged by a panel of experts. For a schedule of events or to buy tickets to watch, visit www.worldpastryforum.com .
3 DOORS DOWN KICK OFF INTERNATIONAL FIGHT WEEK
On July 4, multi-platinum rock band 3 Doors Down will kick off International Fight Week in downtown Las Vegas with a free concert at the Fremont Street Experience.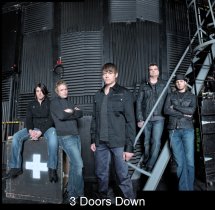 UFC International Fight Week will attract mixed martial arts fans from around the globe. Events will include free concerts, pub crawls, pool parties, the UFC Fan Expo®, and the "UFC® 148: SILVA vs. SONNEN II" fight at the MGM Grand Garden Arena on July 7.
GOLDEN NUGGET HOLDS EVENTS DURING UFC FIGHT WEEK
In conjunction with the Ultimate Fighting Championship® International Fight Week, the Golden Nugget will be hosting two events. There will be an exclusive meet-and-greet in Gold Diggers on July 5 from 6-8 p.m. with UFC legend and hall of famer Chuck Liddell, UFC heavyweight champion Junior dos Santos and Octagon Girl™ Brittney Palmer during the evening's International Pub Crawl.
On July 7, there will be a viewing party for "UFC® 148: Silva vs. Sonnen II" in the Grand Ballroom from 6 - 11 p.m. and there will be an exclusive appearance by former UFC light heavyweight champion Rashad Evans. Tickets are $20, call 866-946-5336.
PAUL REVERE AND THE RAIDERS VISIT THE CANNERY
Paul Revere often called "The Last Mad Man of Rock and Roll," along with the Raiders, will bring their over-the-top slapstick comedy-music act to The Club inside the Cannery on Saturday, July 14, at 8 p.m.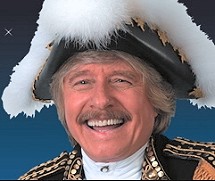 This group had 15 Top 40 hits including "Indian Reservation," "Kicks" and "Just Like Me." Founding member Revere has a knack for finding the talent and personalities that keep the group entertaining year after year. Tickets are $29.95, call 702-507-5757.
FRIGHT DOME AT CIRCUS CIRCUS OFFERS TICKET DEAL
Fright Dome at Circus Circus will be celebrating its 10th anniversary this Halloween season and have its grand opening and VIP/celebrity black carpet on Saturday, Sept. 29. On Friday, July 13, from 10 a.m. – midnight, Fright Dome fans can purchase tickets at half price ($18.97) for opening weekend, Sept. 29 and 30.
ANNUAL GREEK FOOD FESTIVAL CELEBRATES 40TH ANNIVERSARY
Las Vegas' 40th Annual Greek Food Festival sponsored by St. John Greek Orthodox Church is being held September 21 and 22 from 3 -11 p.m., and Sept. 23 from noon-10 p.m. on the grounds of St. John Greek Orthodox Church at the corner of Jones and Hacienda. There will be two live Greek bands, the Olympians and Etho Ellas, Greek cuisine, Greek shops, vendors and a children's area. Admission is $7 with children 12 and under free, visit http://www.lasvegasgreekfestival .com.
TOP OF NEXT COLUMN
BRANDON BENNETT RETURNS TO SUNCOAST WITH 'ELVIS MY WAY'
Embodying "The King of Rock and Roll," Brandon Bennett returns to the Suncoast Showroom on July 28 in "Elvis My Way." The show takes the audience on a journey through Elvis' career. Tickets are available from $15.95.
Bennett has received numerous accolades for his impersonation of Elvis. In 2008, he won the "Ultimate Elvis Tribute Contest" and went on to win the title of the "Ultimate Elvis Tribute Artist" at Graceland. He is the 2002 International Images of the King World Champion, making him the youngest contestant ever to place and win the competition.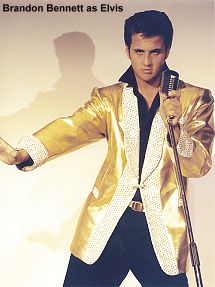 Currently, Bennett is starring as Elvis in the Chicago-based cast of "Million Dollar Quartet," a musical inspired by the 1956 recording session that brought together Elvis, Johnny Cash, Jerry Lee Lewis and Carl Perkins.
COOKOUT PLANNED ON CENTRAL MICHEL RICHARD's PATIO
Central Michel Richard at Caesars Palace will celebrate our nation's Independence Day with a Great American Cookout all-you-can-eat barbecue outdoors on its expansive patio fronting Caesars' Roman Plaza on Saturday, July 7, from 4 - 9 p.m. It's on the same evening Caesars Palace will host the Strip's fireworks celebration just past 9 p.m., weather permitting. Cost is $30, call 702-650-5921.
NOTABLE TIDBITS
Pop music icon and former "American Idol" sweetheart Paula Abdul celebrated her 50th birthday at The Palazzo with friends and her beau Johnny Caprio.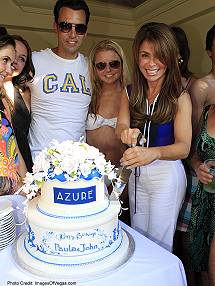 XS Nightclub at Encore –Wynn will celebrate the 21st birthday of one of the youngest DJs on its roster, Alesso, on July 9 during a special industry night. He'll take center stage for his set at 1 a.m.
July started off with an Earl of Sandwich eatery opening up at the Palms.
R Steak & Seafood at the Riviera is hosting a Beer Tasting Dinner featuring all New Belgium Brewing Company brews on Wednesday, July 11.
PBR Rock Bar & Grill's new Rock Bar inside Miracle Mile Shops at Planet Hollywood will hold a "Customer Appreciation Week" offering complimentary cocktails from July 9 to 13 to guests who purchase any PBR Rock Bar tank top or T-shirt for $20.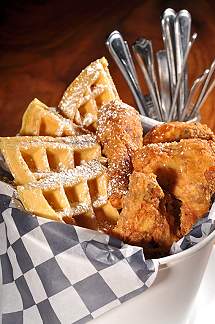 Colorist to the stars and Las Vegas salon owner, Michael Boychuck, started his latest beauty endeavor, LifeSpa + Salon by Michael Boychuck, on July 1 inside Life Time Athletic Summerlin. It's open to the public.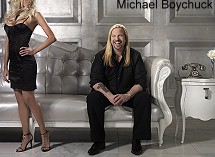 On July 4, Minus5 at Mandalay Bay and at Monte Carlo are offering guests who wear Minus5 t-shirts $5 off any entry package.
Collective ZOO (CZ) continues with the fifth edition of their Pool Party Safari summertime pool series at Rumor Boutique Resort on Saturday, July 14, from noon to 7 p.m. There's no cover. There will be an open bar from noon to 1 p.m. sponsored by KRU 82 Vodka, contests featuring prizes from event sponsor Powder & Sun Ride Shop, and DJs spinning music. For information, visit www.collectivezoo.com.
Sailor Jerry Spiced Rum and Studio 21 Tattoo at 6020 W. Flamingo Road, Unit B-2, are holding a 50s beach-themed "Pool-less Pool Party" on Sunday, July 15 from 7 - 10 p.m. in the parking lot as a fundraiser for St. Jude's Children's Research Hospital. It's free to attend and food will be available along with activities, contests and raffles.
This July, Miracle Mile Shops at Planet Hollywood will collect donations in its fountain for Las Vegas' Ronald McDonald House Charities® as part of the nonprofit's "Join Us For 1" fundraising campaign. In 2011, Miracle Mile Shops raised a total of $100,000 for numerous local and national non-profit organizations and aims to surpass that number in 2012.
LUXOR HOLDS 'RACE THROUGH THE PYRAMID' CONTEST
You can compete for an all-expense paid trip to Las Vegas by creating a standout video showcasing why you and your favorite comrade should be chosen to be among four teams to compete for a prize package and submitting it through July 23. The four teams selected each will receive airfare, and a trip to Las Vegas to compete in "Race Through The Pyramid." The winning team will receive a grand prize getaway package. For information, visit www.luxor.com/racethroughthepyramid.
KISS MINI GOLF HOLDS 'ROCKSTAR' COUPLE CONTEST
KISS® By Monster Mini Golf® is searching for a "rockstar" couple to take on the title, "Mr. and Mrs. Hotter Than Hell." The best-dressed rock 'n' roll couple will win an opportunity to take their vows in front of a live audience at the 3rd Annual VEGAS ROCKS! Magazine Awards at The Joint inside Hard Rock on Sunday, Aug. 26.
To enter, submit two photos of you with your significant other in your best ROCK attire and showcasing your hot rockin' selves without face painting or costumes. Email photos to kiss@monsterminigolf.com by Friday, Aug. 10.
Tickets for the 2012 VEGAS ROCKS! Magazine Awards are $26 at Ticketmaster.
CAPTURE DOWNTOWN PHOTO CONTEST
The second "Capture Downtown! 2012 Las Vegas Photo Competition" is underway, celebrating both the rich history and the current revitalization in downtown Las Vegas with this year's theme "Vintage & Modern." Professional and amateur photographers ages 21-plus are invited to submit photos through Aug.16. Categories include Vintage Places, Modern Places, and Modern People.
Everyone can vote on their favorite photo for the "People's Choice" award at lvrj.com from Sept. 17 - 30. Winners will be awarded "Downtown Fun" packages with gift certificates and complimentary services from downtown businesses. Winning photographs will also be featured in a special section in the "Review Journal" and displayed throughout the downtown area this fall. For information, visit lvdowntown.com/capturedowntown.
FIRST FRIDAY WILL PRESENT: CREATIVE FREEDOM!
The monthly downtown festival First Friday will feature a Freedom Wall, free painting lessons, a video competition for filmmakers, yoga classes by Lululemon and for those unable to attend - live web streaming on the First Friday Facebook page on Friday, July 6, from 6 – 11 p.m. First Friday
Las Vegas has been a mainstay of arts and culture in downtown for nine years. For information, visit www.firstfridaylasvegas .com.
LOU RUVO CENTER HOLDS FREE EDUCATIONAL PROGRAMS
Cleveland Clinic Lou Ruvo Center for Brain Health offers a weekly "Lunch & Learn" education series on Wednesdays from noon to 1 p.m. and a special art series from The Cleveland Museum of Art on the first and third Tuesdays from 11 a.m. until noon. Art topics are "The Art of Adornment" on July 3 and "African Art: Secular & Supernatural" on July 17. All educational programs are offered free of charge at 888 W. Bonneville Avenue. Visit the Caregiver Events section at www.keepmemoryalive.org for a schedule.
RESTAURANTS HONOR THE CRAZIEST FOOD DAYS
Always creative with promotions, Ranch House Kitchen at Town Square will celebrate National French Fries Day with a deal on its Bucking Bull Fries selection loaded with melted cheese, bacon, caramelized onions and mild buffalo sauce for $5 on Friday, July 13.
Later in the month on Tuesday, July 24, Ranch House Kitchen will celebrate National Lettuce Month with deals on two of its salad selections, the Cobb for $12 and Trail Blazer Salad for $11.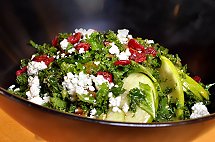 PBR Rock Bar & Grill inside Miracle Mile Shops at Planet Hollywood will celebrate National Fried Chicken Day and offer its Chicken and Waffles at a finger-licking good price $15.95 on Friday, July 6.
Column Continues Below Advertisement
CONTINUE ON TO...:
THIS WEEK'S >LAUGHLIN NEWS
LAST WEEK'S >LAS VEGAS NEWS
>VEGAS VIEW FULL NEWS ARCHIVES
Return to >"Heard Around Town"
Return to >Las Vegas Leisure Guide