DARYL HALL AND JOHN OATES MAKE FIRST VISIT AT THE COLOSSEUM!

Daryl Hall and John Oates, the No. 1 selling duo, will make their first stop at The Colosseum at Caesars Palace on Wednesday, Oct. 22 at 7:30 p.m. Tickets range from $55 to $125.

Hall and Oates were inducted into the Rock and Roll Hall of Fame this year. Most recently as a duo, they released their first box set, "Do What You Want, Be What You Are: The Music of Daryl Hall & John Oates." The box set marks the first comprehensive multi-CD, multi-label deluxe box set compilation ever assembled from their entire career's work, four CDs containing 74 tracks with 16 of them previously unreleased.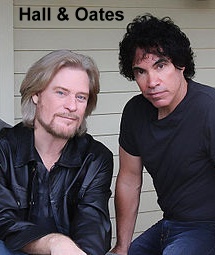 BASSIST HUGH MCDONALD JONES JOINS 'RAIDING THE ROCK VAULT'
Famed bassist Hugh McDonald has joined the official lineup of "Raiding The Rock Vault" at LVH. The esteemed musician, best known for his longtime work with Bon Jovi, has also performed with music icons including Alice Cooper, Ringo Starr, and more. McDonald has also recorded with Willie Nelson, Richie Sambora, Steve Goodman, and Lita Ford.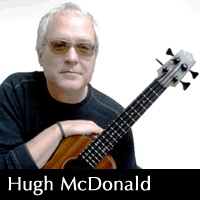 RICK MICHEL PERFORMS 'SINATRA FOREVER' SHOW AT M RESORT
Rick Michel will present his "Sinatra Forever" show with a 24-piece orchestra at the M Pavilion at the M Resort on Saturday, July 12 at 7:00 p.m. Michel, who has been called "the closest thing to Sinatra we have ever heard" by "Variety," will focus totally on the Sinatra's music saluting and interpreting 23 "Ol' Blue Eyes" standards. Note that more than half the musicians in the orchestra played with Sinatra. Tickets are $19.99, $24.99 and $29.99.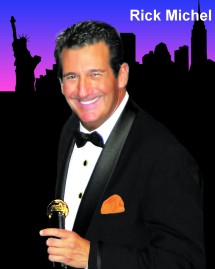 Michel, who has performed and headlined in Las Vegas since 1981, has been a master impressionist for more than 40 years. He has been touring his "Sinatra Forever" show around the country and internationally with performances in Canada, Mexico and Chile.
Column Continues Below Advertisement
'LAUGHTERNOON' WITH ADAM LONDON AT THE D INCLUDES ICE CREAM
Through Labor Day at D Las Vegas, paid audience members at the 4 p.m. "Laughternoon" show starring Adam London will receive a complimentary cup of Anderson Dairy Ice Cream as a nostalgic throwback to London's job selling ice cream as a teen. Plus July is National Ice Cream month.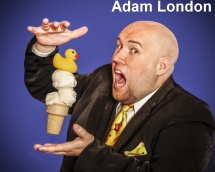 At age 6, London picked up the inspiration for magic by watching his grandfather, who was something of an amateur conjurer. London's tricks have a mix of whimsy and wit with clever sleight of hand magic and he loves ducks; he's obsessed with them. London perfected his craft in comedy clubs around the world, including the famous Magic Castle in Los Angeles. Tickets start at $19.95.
OPENTABLE RECOGNIZES CHICAGO JOE'S A NEIGHBORHOOD GEM
In celebration of the local restaurants diners return to time and again, OpenTable, the world's leading provider of online restaurant reservations, has named 2014 Diners' Choice Award winners for the Top 100 Best Neighborhood Gem Restaurants in America. These awards reflect the combined opinions of more than 5 million restaurant reviews submitted by verified OpenTable diners for more than 19,000 restaurants in all 50 states and the District of Columbia. Chicago Joe's downtown was the only restaurant named in Nevada.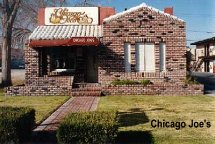 LIFE IS BEAUTIFUL FESTIVAL ANNOUNCES 2014 LINEUP
Life is Beautiful Festival will return for a second year downtown, Oct. 24-26, and expand from a two-day to a three-day cultural event. This year's festival will feature nearly 70 chart-topping acts, dozens of culinary giants, and world-renowned speakers, all on four massive stages in the heart of the newly revived Downtown Las Vegas, with unexpected art installations and several Culinary Villages.
On the music scene, the festival will feature an eclectic lineup of internationally established and emerging bands including: Kanye West, Arctic Monkeys, Foo Fighters, Skrillex, OutKast, Lionel Richie, The Weeknd, The Flaming Lips, Girl Talk, Alt-J, Broken Bells, The Roots, TV on the Radio, Kacey Musgraves, Phantogram, A-Trak, Fitz & The Tantrums, Panic! At The Disco, Matt & Kim, The Head and The Heart, Neon Trees, G-Eazy, Jenny Lewis, OK Go, Tycho, Switchfoot, RAC, tune-yards, Mayer Hawthorne, MS MR, Holy Ghost!, Dizzy Wright, Trampled By Turtles, St. Lucia, Galantis, Ryan Hemsworth, Mø, St. Paul & The Broken Bones, DJ Mustard, J. Roddy Walston and The Business, Vintage Trouble, The Orwells, M4SONIC, Ásgeir, Sleeper Agent, DJ Cassidy, MisterWives, The Preatures, ASTR, Night Terrors of 1927, holychild, Nostalghia, Paper Route, Catfish and The Bottlemen, Rusty Maples, Moksha, American Cream, Ekoh, Sabriel, Rabbit! and more, plus a special performance from The Beatles LOVE by Cirque du Soleil with members of the Las Vegas Philharmonic orchestra.
The Culinary Village will be led once again by an esteemed advisory board comprised of more than a dozen world-class chefs.
Grills & Guitars, the festival's official kick-off party, will be held Thursday, Oct. 23 at 7 p.m. at the Gold Spike. Showcasing celebrity chefs at gourmet food stations, live music, beer, wine and cocktail tastings, this walk-around culinary VIP event is separately ticketed at $175 at www.lifeisbeautiful.com.
TOPSPIN CHARITY PING PONG TOURNAMENT SET AT THE PALAZZO®
The Palazzo® in partnership with Hyundai will present the second TopSpin Charity Ping Pong Tournament on Saturday, July 26. The event inside Lagasse's Stadium will be hosted by basketball star Chris Paul. Just a few of the athletes scheduled to appear include: Lavoy Allen, Al-Farouq Aminu, Alan Anderson, Jimmy Butler, Willie Green, Roger Mason, Isaiah Thomas, P.J. Tucker, and John Wallace. A portion of the event proceeds will be donated to the Chris Paul Foundation, the Jump For Joy Foundation, and to TopSpin.
There are two tiers of tickets; call 866-898-8013. A $50 ticket includes entry to the event, two drinks, and entry to the after-party at TAO nightclub with a one-hour open bar. A $100 ticket includes everything in the previous ticket tier plus a reserved spot in the amateur ping pong tournament. There is a first-place cash prize of $1,000.
RX BOILER ROOM FEATURES COMEDY HYPNOTIST, THE INCREDIBLE BORIS
Rx Boiler Room in The Shoppes at Mandalay Place will welcome comedy hypnotist, The Incredible BORIS to the stage for two nights, July 9 and 10. As seen on "Maury," "The Howie Mandel Show" and "Just for Laughs," this Soviet-born Canadian-based entertainer will treat guests to a funny, clean comedy hypnosis show at 10:30 p.m. The Incredible BORIS will showcase the extraordinary powers of hypnosis and power of positive thinking with his trademarked catch phrase "Let it sync in." Admission is a $20 two-drink minimum. Rx Boiler Room will offer a pre-show three-course menu starting at 8:30 p.m. for $45.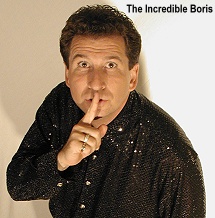 SUPER SUMMER THEATRE CONTINUES AT SPRING MOUNTAIN RANCH
The Super Summer Theatre held outdoors every summer at Spring Mountain Ranch State Park will celebrate its 40th Anniversary Season in 2015. The plays lined up already include: season opener in May "Keepin' It Country;" "Big Fish" in June; "Bye Bye Birdie" in July; "Tarzan" in August; and "Lend Me A Tenor" in September.
The plays remaining for the 2014 Season include: "A Funny Thing Happened on the Way to the Forum" in July; 'Shrek The Musical" in August; and "Arsenic and Old Lace" in September.
L MAKEUP INSTITUTE DEBUTS FREE CONSUMER WORKSHOPS
L Makeup Institute, the newly expanded makeup artistry educational academy, is offering complimentary consumer workshop series for summer and fall seasons. Open to the public and touching on a wide variety of topics, workshops will be held from 1 to 2 p.m. the first Saturday of every month and led by professional artists. To reserve a spot, call 702-685-9298.
Scheduled classes include: July 5 - Waterproofing Your Makeup; Aug. 2 - Applying Makeup for Teenagers; Sept. 6 - How to Look HD Camera Ready; Oct. 4 - The Beauty of Color; and Nov. 1 - 40s and Fabulous.
The workshop series comes in conjunction with the institute's recent retail area expansion which allows the general public access to brands previously available only to professional makeup artists. L Makeup Institute is located at 5525 S. Decatur Blvd #102, Las Vegas, NV 89118.
TOP OF NEXT COLUMN
JAMES BOND LOTUS SUBMARINE CAR ON LOAN TO HOT ROD CITY
Hot Rod City Las Vegas at 5115 Dean Martin Drive #905 is going amphibious this summer with the arrival of the James Bond Lotus Esprit Submarine Car, driven in a classic chase scene on the Italian isle of Sardinia by Roger Moore in the 1977 film "The Spy Who Loved Me." The vehicle, known for its feature of converting into a submarine, is on loan from The Dezer Hollywood Cars Museum in North Miami, Fla. It was recently featured on The History Channel's "American Restoration," where it was restored by the show's star Rick Dale, owner of Rick's Restorations in Las Vegas.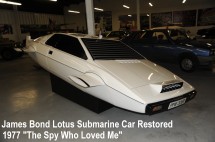 There were six Lotus submarine cars built and used in the film, with one of them being a drivable underwater sub (though none were pressurized like a real submarine). There are only three remaining in existence. The one at Hot Rod City is the retractable wheel version that appeared onscreen
The Lotus Esprit S1 (or Series 1) was built by Lotus in the UK between 1976 and 1978. It was launched in 1975 at the Paris Auto Show and went into production in June 1976, replacing the Europa in the Lotus model lineup.
Hot Rod City Las Vegas, which opened in 2011, is a dealer of hot rods and classic cars, including 90 vehicles (60 cars, 30 motor scooters) from the Dezer Collection.
TIPS OF INTEREST
The first anniversary of the Jabbawockeez show "PRiSM" at Luxor was June 26.
Wes Winters will not be performing at the South Point on July 4 and 5 because he will be attending his parents' 50th Wedding Anniversary. He'll return to his regular schedule on July 11 and 12 from 6-9 p.m. His Rampart Addison's Lounge schedule in July is 1, 15, 22 and 29 again from 6-9 p.m. He is not performing on July 8.
Towbin Dodge at 275 Auto Mall Drive in Henderson will hold an animal adoption drive in partnership with the Animal Foundation from 11 a.m. to 2 p.m. on Saturday, July 12.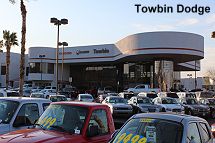 The Four Seasons now offers a new amenity for guests who own electric cars. The hotel's porte cochere has two electric car charging stations; one for Teslas and one for other smart cars. Two additional charging stations will be installed later this summer.
COLOR Salon inside Caesars Palace owned by celebrity colorist Michael Boychuck has debuted the new Hairdreams Laserbeamer Nano System, which has revolutionized the way hair extensions are applied. COLOR is the first salon in the United States to offer this groundbreaking method.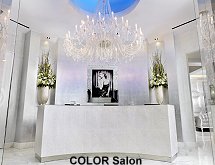 The Mob Museum downtown will be hosting two special evenings of support and appreciation for the Las Vegas Metropolitan Police Department. On July 5 and 8, the public is invited to visit the museum between 6 and 9 p.m. for a minimum donation of $10 per person, with 100 percent of proceeds going to the Friends of Las Vegas Metropolitan Police Department Foundation.
The Las Vegas Blues Society and the SNS Saloon (Saddle 'n' Spurs) at Smoke Ranch and Jones will pay tribute the organization's late co-founder Carol Nashe. Led by her son Rick Nashe, Blues Storm will be the host band for a special fundraising jam in her memory to benefit the Wounded Warriors project on Sunday, July 6 at 6 p.m.
DINING AND BEVERAGE QUICK BITES
Ferraro's Italian Restaurant on Paradise Road has two promotions going. One is Tramonto "Sunset" Dining where guests seated by 5:30 p.m. can receive 50 percent off food only on the restaurant's new lower-priced Summer Dinner Menu. The other is 25 percent off the entire check including food and beverages again when dining from the Summer Dinner Menu from 4-11 p.m.
Roy's has extended its Aloha Hour until 7 p.m. every night. Guests can enjoy the new Bar Bites and specialty cocktails for $6.
Tacos & Tequila (T&T) at Luxor will celebrate National Tequila Day with summer tequila flights featuring three shots from five different tequilas for $15 on Thursday, July 24.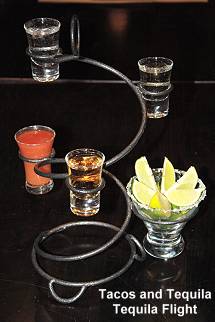 Aliante will celebrate National Tequila Day with tequila specials and giveaways on Thursday, July 24 at The Salted Lime. Drink specials will include $2 Tequila Cazadores margaritas and half-priced tequila from 3 to 10 p.m. The Cazadores team will be on-site providing tastings and giveaways from 5:30 to 7:30 p.m.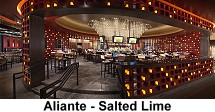 Chef Daniel Boulud's db Brasserie at The Venetian will host a special Dom Perignon four-course dinner on Wednesday, July 2 starting with a champagne reception at 7:30 p.m. Space is limited to 40 guests and costs $250 per person.
FOURTH OF JULY FIREWORKS AND NEWS
The "We Love Locals' July 4th Fireworks Blast" by Station Casinos will be a nine-minute community fireworks show honoring the nation's 238th birthday. The fireworks shows produced by the Grucci's of New York will go off on the east and west sides of town at Green Valley Ranch Resort and Red Rock Resort.
The sky above Mandalay Bay Beach will light up red, white and blue this Independence Day with fireworks and a musical performance by Las Vegas-based classic rock band Phoenix. Doors open at 8 p.m. Tickets are $20 and $60 for a family four-pack.
Caesars Entertainment will host a Las Vegas Strip 10-minute fireworks display on July 4.
High Roller riders at The LINQ will be able to view the Strip's only two firework displays starting at approximately 9 p.m. at Caesars Palace and 9:30 p.m. at the High Roller lot. Also, the High Roller has special summer discounted pricing through Labor Day.
There will be holiday fireworks around 10 p.m. at the Las Vegas Motor Speedway's annual Night of Fire on Thursday, July 3 at the Bullring following racing.
There will be a free July 4th event and fireworks show around 9:15 p.m. at Providence's Knickerbocker Park. The event will feature live music from the Parametrics, contests and more beginning at 6 p.m.
RHUMBAR Strip-side oasis bar at The Mirage, will celebrate Fourth of July with red, white and blue mojitos July 4-6 for $12. In addition "Chonga," a 32-ounce margarita with two upside-down, 7-ounce Sol beers, will be $18.
Aliante will have a Red, White and Booze party from 7 p.m. to 2 a.m. on Friday, July 4, inside ETA Lounge.
There will be a 4th of July Party at the Pool at the Silverton featuring a Jimmy Buffet Tribute at 1 and 3 p.m. Admission is $5. Cherry Poppin' Daddies will Salute the Music of the Rat Pack on Saturday, July 5 at 8 p.m. in the Veil Pavilion. Admission is $20.
FIZZ champagne lounge inside Caesars Palace will bring back "Pop & Shop" champagne and shopping experience from 2 to 6 p.m. on Friday, July 4 and Saturday, July 5. Each $50 "Pop & Shop" package will include a signature FIZZ champagne flute with endless refills, along with a FIZZ gift bag containing special offers, discounts and samples from various retailers inside The Forum Shops at Caesars.
LION FIGHT 16 ON JULY 4 FINISHES BEFORE FIREWORKS
The UFC International Fight Week Friday, Fourth of July event, LION FIGHT 16, is carefully time-slotted so fans can hit the UFC 175 weigh-ins inside the Mandalay Bay Events Center from 3-5 p.m., then head over to The Pearl at Palms for the start of the main card at 6 p.m. Further, fights will conclude before sunset in advance of the city's Fourth of July fireworks displays.
LION FIGHT 16 features a super lightweight championship fight between Muay Thai Champion Kevin Ross and Australia's Muay Thai prodigy Michael "Thomahawk" Thompson. In the co-main event, former Lion Fight featherweight champion Tiffany Van Soest will face Italy's Sindy Huyer. For the first time, Lion Fight brings Thailand's superstar "Rungravee" to America to take on Adrian Morilla in a special attraction and Muay Thai fan superfight. Also on the main live card, Tyler Toner takes on Gaston Bolanos.
Fight tickets start at $25. LION FIGHT 16 airs live on AXS TV starting at 6 p.m. PT.
ROCKHOUSE IS BRAZILIAN HEADQUARTERS FOR UFC FIGHT WEEK™
The UFC® has named the ultra-dive bar Rockhouse inside the Grand Canal Shoppes at The Venetian as the official Brazilian Headquarters for UFC International Fight Week, July 1-6.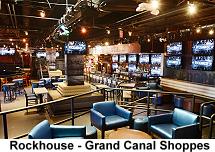 There will be a Brazilian Fan Party on Thursday, July 3, from 7 to 10 p.m. Brazilian fighters Junior dos Santos, Glover Teixeira, and Renan Barão will host a meet-and-greet from 7 to 9 p.m. Entry is free.
A UFC 175 viewing party will be held Saturday, July 5 at 7 p.m. for folks purchasing the UFC package for $75.
SPORTS BAR AT CRAZY HORSE III HOSTS UFC 175 VIEWING PARTY
The Sports Bar at Crazy Horse III will host a fight night viewing party for the UFC 175: Chris "The All-American" Weidman versus Lyoto "The Dragon" Machida bout at 6 p.m. on Saturday, July 5. UFC 175 will be headlined by a middleweight title fight between current champion, Weidman and former UFC light heavyweight champion, Machida. A women's world bantamweight championship fight between Ronda "Rowdy" Rousey and Alexis Davis will precede the main event.
UFC aficionados will view the mixed martial arts mania on the sport bar's massive 70-inch and 100-inch flat-screen televisions. Viewing party tickets are available for $20 and include two complimentary drinks, two raffle tickets and pizza.
Column Continues Below Advertisement
CONTINUE ON TO...:
THIS WEEK'S >LAUGHLIN NEWS
LAST WEEK'S >LAS VEGAS NEWS
>VEGAS VIEW FULL NEWS ARCHIVES
Return to >"Heard Around Town"
Return to >Las Vegas Leisure Guide