ANNUAL FOURTH OF JULY FIREWORKS PLANNED

The annual "Rockets Over The River" fireworks show is planned to begin shortly after dark on July 4. The 19th annual "Rockets Over The River" display will be free for public viewing along the entire Laughlin River Walk. Typically, this extraordinary display is one of the most spectacular and exciting in the West as the pyrotechnic company shoots its rockets into the dark desert sky. The show will be choreographed to patriotic music that will be simulcast by the Laughlin hotels and local radio stations.

Last year's fireworks show was the biggest in the town's history. For additional information, visit www.VisitLaughlin.com or call 800-4-LAUGHLIN.
In addition, the Avi will also have a free July 4 fireworks display done by the famous Zambellis fireworks company. For information, call 800-430-0721.
RIVER PALMS IS ALWAYS BOOKING DIFFERENT COMEDIANS
Sammy's Comedy by the Shore is ongoing at the River Palms with accomplished comedians rotating weekly and performing Wednesday-Sunday at 8 p.m. Tickets are $15 and $25, call 800-835-7904. Look for funny people John Joseph and Johnny B, July 1-5 followed by Vince Morris and Keith Bender, July 8-12.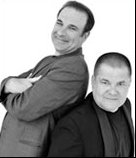 John Joseph is recently off his ninth tour of the United States and Canada opening for Julio Iglesias and just finished taping "Live at Jongleurs" in London, England. Since his appearances on "The Rosie O'Donnell Show" and "The View" with Barbara Walters, his stock has definitely been rising.
Lately, Joseph has been touring with "King of the Piano Bars" Johnny B, in a show titled "A one man show wit 2 guys." This show incorporates comedy, music, and theater.
The rest of the summer's lineup is: July 15-19-Mike McCarthy and Rob Sherwood; July 22-26-Ian Gutoski and Doug Starks; July 29-Aug 2-Mick Lazinski and Carl Degregario; Aug 5-9-Pam Matteson and Bear; Aug 12-16-Dennis Blair and John Charles; Aug 19-23-Bruce Mickelson and La Lycan; Aug 26-30-Tom Clark and Mickey Joseph; and Sept 2-6-Adam Hunter and Aaron Bowden.
RON STUBBS - ROCK & ROLL HYPNOTIST PERFORMS AT THE RIVERSIDE
Ron Stubbs "The Rock & Roll Hypnotist" will take preconceived notions of what hypnotic entertainment is supposed to be and toss them out the window when he appears at the Riverside June 30 - July 5.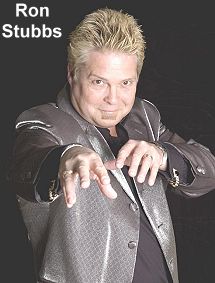 He puts on a fast-paced comedic romp through the inner mind and lets the audience become the stars. Stubbs level of skill is obvious as he guides the volunteers on stage into a deep hypnotic state. Tickets for the 8 p.m. shows are $35.50, call 702-298-2535 / 928-763-7070 or visit www.riversideresort.com.

TOP OF NEXT COLUMN
TONY ORLANDO CELEBRATES FOURTH OF JULY AT TROPICANA EXPRESS
There will be a lot of fun energy at the Tropicana Express in the Pavilion Showroom when Tony Orlando headlines on July 3 and 4. Tickets are $34, $45 and $55, call 800-243-6846.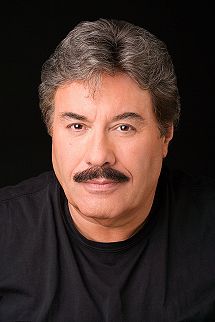 As one of America's most enduring stars, Orlando excels at energizing and exciting an audience. He recently celebrated the 30th anniversary of his American anthem recording of "Tie A Yellow Ribbon 'Round The Ole Oak Tree."
From million selling records and five No. 1 hits, a popular television variety series, movies and Broadway appearing in "Barnum" and "Smokey Joe's Caf'," Orlando has conquered every facet of show business.
Born and raised in New York City, he began hitting the national charts at the age of 16 with "Halfway to Paradise" and "Bless You" as the first vocal artist to sign with Epic Records. He later routed his musical career to the nonperformance side and became one of the youngest vice-presidents for CBS Records heading their April-Blackwood music label.
Through no plans of his own, Orlando was coaxed into putting his voice on a demo record for a song titled "Candida" for his friends Hank Medress and Dave Appell at Bell Records. The record was released under the name of the record promotion director's daughter, Dawn. After "Candida," Medress had Orlando record "Knock Three Times," which became No. 1 and was the top song of 1971 selling more than six million copies worldwide. The immense popularity of the song is still evident today with it being featured in the hit movie "Now and Then."
More hit tunes followed along with his weekly variety series on CBS that ran for four seasons from 1974-1976. Breaking new ground, it was the first multi-ethnic variety show on television. Orlando, of Hispanic and Greek origins, and Telma Hopkins and Joyce Vincent Wilson, African Americans, were an instant hit.
Orlando has played to packed arenas and for five Presidents. He was one of the first entertainers to be featured as a subject of VH1's "Behind the Music" in 1998. Since 1993, Orlando has been a resident of Branson, Mo., where he has performed more than 2,000 shows.
EDGEWATER GOES FOR LAUGHTER THIS SUMMER
Two stand-up comedians will be performing in Kokopelli's Showroom at the Edgewater every Friday, Saturday and Sunday from July 10-Aug. 9. Tickets for the "Comedy at the Edgewater" 7 p.m. shows are $10, call 702-298-2453.
The lineup of comedians is: July 10-12-Richard Villa and Jason Collings; July 17-19-Don Friesen and Laura Park; July 24-26-Kivi Rogers and Johnny Watson; July 31-Aug 2-Barry Neal and Debbie Praver; Aug 7-9-Dante and Ken Pringle.
Richard Villa was raised in Compton, Calif., and earned a bachelors degree in mechanical engineering. His first turn at the microphone was at the Irvine Improv where he turned basic autobiographical stories that depict life for Latinos and other minorities into humorous material. He became the first Latino to host the renowned Hollywood Improv on Friday nights.
Villa has performed with many comedians and had a special invitation by the U.S. Military to perform for the troops on the Combat Comedy Tour. In 2005, Vanguard Cinemas released Richard's first DVD called "Richard Villa: Performing This Way."


CONTINUE ON TO...:


>THIS WEEK'S LAS VEGAS NEWS
>LAST WEEK'S LAUGHLIN NEWS
>VEGAS VIEW FULL ARCHIVES
>Return to "Heard Around Town"
>Return to Las Vegas Leisure Guide