JOE COCKER AND HUEY LEWIS & THE NEWS AT HARRAH's

Joe Cocker and Huey Lewis & The News will headline at the Rio Vista Outdoor Amphitheater on Saturday, July 14, at 9 p.m. Tickets start at $40.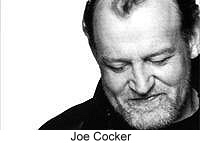 Cocker is an English rock and blues singer who came to popularity in the 1960s. He is known for his gritty voice, his idiosyncratic arm movements while performing, and his cover versions of popular songs, particularly those of The Beatles. He is the recipient of several awards, including a 1983 Grammy Award for his No. 1 hit "Up Where We Belong," a duet he performed with Jennifer Warnes.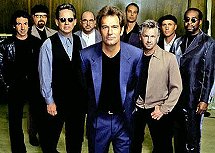 Huey Lewis and the News is an American rock band based in San Francisco. They had a run of hit singles during the 1980s and early 1990s, eventually scoring a total of 19 Top Ten singles across the Billboard Hot 100, Adult Contemporary and Mainstream Rock charts. Their greatest success was in the 1980s with the No. 1 album, "Sports," coupled with a series of highly successful MTV videos. Their worldwide fame expanded when the song "The Power of Love" was featured in the film "Back to the Future," and became a No. 1 hit and nominated for an Academy Award.
PAUL RODRIGUEZ LEADS THE LAUGHS AT AQUARIUS
Paul Rodriguez will perform at the Aquarius Pavilion on Saturday, July 21, at 8 p.m. Rodriguez has entertained crowds for decades with his hilarious perspective combining his Latino heritage with views on the American dream. As a popular TV personality and part owner of the world-famous Laugh Factory, Rodriguez knows what makes people laugh. Tickets are $25 and $35.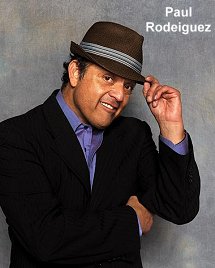 Rodriguez's early career soared when Norman Lear developed a weekly television series for him entitled, "a.k.a. Pablo," and it was the first television show about a Mexican American family on mainstream American television. In total, Rodriguez has appeared more than 45 films including "Without Men" with Eva Longoria and Christian Slater, "Beverly Hills Chihuahua," and "Cats & Dogs: The Revenge of Kitty Galore." He also honed his skills as a writer, director and producer establishing projects that include "The Original Latin Kings of Comedy" starring Rodriguez, Cheech Marin, George Lopez and Carlos Mencia and "A Million to Juan." In addition, Rodriguez produced six comedy specials for HBO.
PAT BENATAR AND NEIL GIRALDO PERFROM AT E CENTER
Entertainment efforts will unite Pat Benatar and Neil Giraldo at the E Center at the Edgewater on Friday, July 13, for an 8 p.m. show. Tickets range from $25 to $65.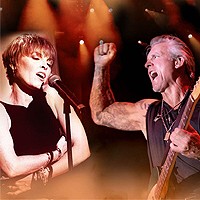 Female rock star Benatar with more than three decades in rock 'n' roll is a bona fide living legend who has always been a rule-breaker and trail-blazer. Songs like "Love is a Battlefield," "Hit Me with Your Best Shot," "Heartbreaker," "Promises In The Dark" and "We Belong" make her unforgettable.
Neil "Spyder" James Giraldo has been a professional musician, producer, arranger and songwriter for more than four decades. Along with his muse and wife, Pat Benatar, they changed the face of the pop charts throughout the 1980s with their collaboration. More than just an explosive steel-bending guitar player, Giraldo's innovative vision helped him create the signature Benatar sound. His impressive back catalog includes more than 100 songs written, produced, arranged and recorded for Benatar, as well as many hits he helped create for John Waite, Rick Springfield, Kenny Loggins, Steve Forbert, The Del Lords, Beth Hart and countless others.
NEW COVE BAR & LOUNGE OPENS AT AQUARIUS
The new Cove Bar & Lounge with a wall of windows overlooking the Colorado River at the Aquarius Casino Resort will open on Friday, June 29. The classy lounge's seating will offer couches, high top tables and flat screen televisions at the bar to watch sporting events. Visitors will be able to enjoy cocktails Sunday through Thursday from 4 to 11 p.m., and Friday and Saturday, 10 a.m. to 1 a.m. Appetizers will be served Thursday through Monday, 4 to 9 p.m.
COLORADO BELLE HOLDS BEER PONG TOURNAMENT
The "D" Deck at the Colorado Belle will be the site for the "Fun in the Sun Beer Pong Tournament" presented by Ocean Grown Pong of Corona, Calif., on Saturday, July 28. This tournament also serves as a fundraiser for the Chanel Johnson Charity with 50/50 raffles and prizes awarded by the Colorado Belle. Signups being at 2:30 and the games start at 4:30. Cost is $40 per team in advance and $50 at the door. First place will receive a four-night hotel stay in
Las Vegas and a shot at $65,000 in the World Series of Beer Pong; call 951-258-2719 or visit oceangrownpong@gmail.com for information.
EDGEWATER FEATURES MONTGOMERY GENTRY
Montgomery Gentry featuring Eddie Montgomery and Troy Gentry will headline at the E Center at the Edgewater on July 6 at 8 p.m. The duo now in their 12th year on the national stage has released more than 20 charted singles including anthems like "My Town" and "Hell Yeah" becoming indelible parts of the honky-tonk landscape. Five times they have hit the top of the singles charts with "If You Ever Stop Loving Me," "Something To Be Proud Of," "Lucky Man," "Back When I Knew It All" and "Roll With Me." The twosome's current single, "Where I Come From" recently made the Top 15 of the national country charts. Tickets start at $25.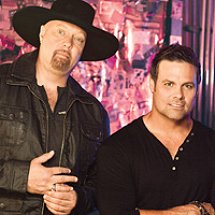 BRENTON WOOD SINGS TRADEMARK SONGS AT TROPICANA
American singer and songwriter Brenton Wood will be singing his trademark songs in The Pavilion Theater at the Tropicana on Friday, Aug. 10. He is best known for his two 1967 hit singles "The Oogum Boogum Song," a nonsense novelty record, and " Gimme Little Sign ." Wood continued to perform and reached the charts again in 1977 with a duet with Shirley Goodman called "Come Softly to Me." Following its release, Wood became part of the oldies soul circuit and in 2001 returned with an album of new material, "This Love Is for Real." Tickets for his 8 p.m. show are $25.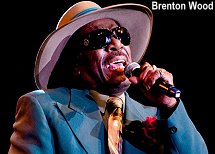 SENIORS WILL PARTICIPATE IN AMATEUR KARAOKE CONTEST
The Riverside will host seniors, ages 50 plus, when they come to Laughlin to compete in the Karaoke Seniors USA Contest, Aug. 26-29, in the Starview Room. The amateur contest will offer a $1,000 first place prize for female and male winners in Oldies/Rock and Country/Blues categories. This event will be a karaoke contest and variety show. Visit karaokeseniors usacontest.com or call 702-535-4985 to get more information.
TOP OF NEXT COLUMN
KENNY LOGGINS AND BLUE SKY RIDERS PERFORM AT EDGEWATER
Two-time Grammy Award winner Kenny Loggins will perform at the Edgewater's E Center along with the trio Blue Sky Riders on Saturday, June 30, at 8 p.m. As singer and songwriter Loggins has amassed many hit songs over the past three decades including "Whenever I Call You Friend," "This is It," "What A Fool Believes," "Don't Fight It" and "Heart to Heart." Loggins has also written movie theme songs and children's CDs. Tickets start at $25.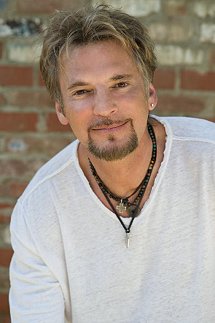 The Blue Sky Riders trio is made up of Kenny Loggins, Georgia Middleman and Gary Burr and they will open the program. Amid the three-part harmonies all three also sing lead. Middleman as a teenager began opening for artists like Merle Haggard and Willie Nelson when she was a teenager. She has written songs for others such as Keith Urban's 2010 chart-topper "Iím In," and tunes for Faith Hill, Martina McBride, Reba McEntire, Terri Clark, Mark Chesnutt, Joe Nichols and others. Burr, a member of the Country Music Hall of Fame, spent three years in his early career as lead singer of Pure Prairie League. He has toured with Carole King, produced for Olivia Newton John, and been named Songwriter of the Year by ASCAP, Billboard and NSAI with 13 No. 1 hits under his belt.
TEXACO COUNTRYSHOWDOWN PICKS A WINNER AT THE RIVERSIDE
It's time again to pick a winner at the 31th Annual Texaco Country Showdown hosted by Highway Country (KIXW/KIXF) radio. The contest will be a free show for the public on Thursday, June 28, at 6 p.m. in the Starview Room at Don Laughlin's Riverside. Aspiring artists and groups with up to seven members compete all across the country annually. Local winners like at the Riverside advance to more than 40 state contests where they vie for $1,000 in cash and the chance to compete at one of five regional contests. The five regional winners receive a trip to the National Finals to compete for $100,000 and the coveted title.
CHINESE ACROBATS FEATURED AT RIVERSIDE
The Chinese Acrobats of Hebei will headline at the Riverside in Don's Celebrity Theatre, July 3-8. The acrobats have performed their gravity-defying stunts for audiences from South Africa to the South Pacific and Korea to the United Kingdom. They combine Chinese tradition and incredible acrobatic performances, featuring outstanding balancing, martial arts, Chinese poles, diablo, foot juggling, and chair balance. Tickets are $32.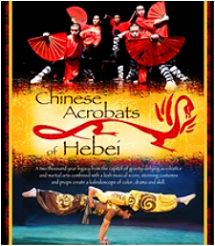 EDGEWATER LINES UP DIFFERENT COMEDIANS EVERY WEEK
Comedians alternate every week in the "Comedy on the Edge" show at the Edgewater. Performances in the Inferno Nightclub/Edgewater Showroom are every Friday through Sunday at 7 p.m. Tickets are $10 at the Edgewater Casino Cage or at the door.
The future lineup of comedians include: June 29-Mike Muratore and Jen Murphy; June 30-31-Patrick Canelaria and Gibran Saad; July 6 Kris Shaw and Adam London; July 7-8 Keith Lenart and Kate Brindle; July 13 Mike Pace and Justin Rivera; July 14-15 Ed Regene and Mel Kohl; July 20-22 Richie Cantor and Frazer Smith; July 27 Drake Witham and P.J. Stansbury; and July 28-29 Steve Smith and Byron Bowers.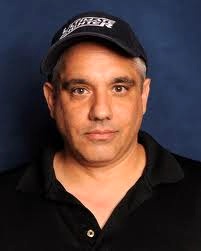 Mike Muratore on June 29 is known as the "Serial Killer of Comedy" with an act that has been described as a cross between Sam Kinison and Don Rickles. Based in Los Angeles, Muratore is a stand-up comedian and actor, performing professionally for more than 10 years.
When Patrick Candelaria gets on a roll, his story-telling style mixed liberally with quick one-liners has audiences relating. Candelaria has made 12 overseas tours in the past 10 years that have put him in front of thousands of our military. He has entertained in Korea and Japan, inside a C-130 hangar in Germany, and in a bunker in Iraq. He helped ring in a New Year in Sarajevo at a NATO base, spent Christmas in Kosovo and Fourth of July in Tikrit.
Kris Shaw combines talent, quick wit and versatility to deliver a punch line every time. He recently returned from a tour of Japan and Korea where he entertained U.S. troops. He has worked with Larry the Cable Guy, Bob Zany, Nick DiPaolo, Rocky LaPorte, Bruce Bruce, Adele Givens and Rickey Smiley.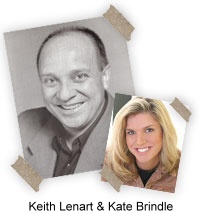 Keith Lenart blends fast-paced delivery with popular subjects. He has appeared on NBC's "So You Think Your Funny," Comcast's "Comedy Spotlight" and the HBO movie "61*". He has opened for Caroline Rhea, Pauly Shore, Kathleen Madigan, Bobby Collins, Bobby Slayton, Jim Gaffigan and Bobcat Goldthwait.

SUMMER NEWS ITEMS

Aquarius team members recently held a rummage sale to raise money for the area's Tri-State community River Fund. For their efforts, they raised an impressive $2,155.50 from the rummage sale.

The high energy Neil Morrow & Memphis 54 band is bringing rock 'n' roll to the ArrowWeed Lounge at the Avi, June 26-30. Neil Morrow leads the band with his powerful vocals and a driving piano style.

"Country Diva" Felice will be performing the music of today's female country superstars including Taylor Swift, Carrie Underwood, and Miranda Lambert at the

Riverside, June 27-30, in Don's Celebrity Theatre.

Fireworks will be offered on three occasions to celebration Independence Day. "Rockets Over the River" will offer two nights of fireworks above the Riverwalk on June 30 and July 4 at 9:30 p.m. On Sunday, July 1, the Avi will have Independence Day Fireworks by Zambelli Intl. at dusk along with food and beverages on sale at the Beach Overlook.

The Riverside is home to Tom & Sharon's Dance Party, which will take place again on June 30, July 14, 28, and Aug 11, 25 from 1:30 - 4 p.m. Dances are varied. Call 928-754-2097 for admission fee and information.

The ever popular annual "Bullhead City River Regatta" will attract thousands to float on the Colorado Rivers on Aug. 10 and 11. This river event will take place at Rotary Park in Bullhead City, Ariz., and feature themed floats, a party on Friday and many activities. During the day on Friday, there will be a kayak, canoe and standup paddleboard race/float. For more information, visit bullheadregatta.com/.

Stand-up comic Murray Langston better known at The Unknown Comic will be the headliner for a sit-down dinner show at the Avi Grand Ballroom on Aug. 24 from 6-9 p.m. Tickets for "An Evening of Comedy" with the comedian known for wearing a paper bag over his head on "The Gong Show" are $15 with beverage not included.

The "Viva Tropicana Car Show" for car enthusiasts will take place in the North Parking Lot at the Tropicana on Sept. 28 and 29. This outdoor event will include a Show 'n' Shine that will have trophy awards for "Classic Car," "Classic Low Rider," "Classic Muscle Car," and "American Made Motorcycle." There will be music by DJ Cholo. It is $25 to enter a car and viewing is free, call 800-243-6847.


CONTINUE ON TO...:

THIS WEEK'S >LAS VEGAS NEWS
LAST WEEK'S >LAUGHLIN NEWS
>VEGAS VIEW FULL ARCHIVES
Return to >"Heard Around Town"
Return to >Las Vegas Leisure Guide