NEW ELECTRONIC DANCE MUSIC AWARDS SHOW PLANNED FOR 2014!

During the second EDMbiz Conference last week, Insomniac and Dick Clark Productions (DCP) announced that a new awards show dedicated solely to electronic dance music will debut in Las Vegas next year at The Cosmopolitan during Electric Daisy Carnival (EDC) week in 2014. The show will serve as the premier industry showcase for the genre's best work each year.
Column Continues Below Advertisement



MICHAEL MINA OPENS PUB 1842 AT MGM GRAND

Last week, Michael Mina's PUB 1842 opened at the MGM Grand and introduced a casual tavern-style eatery. The restaurant boasts an extensive selection of beers and cocktails, games such as darts and ping pang pong, and a lively soundtrack. The eatery features an expansive, high-energy bar and an open façade overlooking The District at MGM Grand. The pub theme, complete with elevated dining booths, wooden bar stools and a keg room, is maintained throughout. Stone mosaic floors, vintage print wallpapers, plaid upholstery and butcher block tables enhance the authentic space and exude a warm and welcoming environment. The restaurant is open daily for lunch, dinner and late night.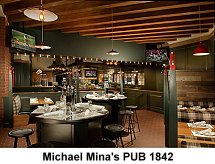 NOBU HOTEL UNVEILS 18 NEW INDIVIDUAL SUITES
The highly anticipated Nobu Hotel's 18 distinctive suites at Caesars Palace are now available for guests with three superior designs and an in-suite hospitality menu. The Hakone, Sake and Nobu Penthouse suites can accommodate groups of five up to 45, and range in size from 1,000 to 4,350 square feet with rates starting from $599.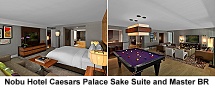 SILVER SEVENS HOLDS WEEK-LONG CELEBRATION
Completing the final phase of a year-long, multi-million dollar renovation, Silver Sevens Hotel & Casino formerly known as Terrible's will celebrate the property's transformation with a week-long celebration featuring gaming promotions, giveaways and food and beverage specials beginning Monday, July 1. Enhancements include new hotel furniture and fixtures, a fully-renovated sports book operated by William Hill, a new Corona Cantina bar, the addition of a new hospitality suite, a new guest service center, and a refreshed look to the exterior with the installation of a new neon Silver Sevens sign.
NICK HISSOM'S FIRST SINGLE RELEASE AND 21ST BIRTHDAY COINCIDE
British-American recording artist Nick Hissom's debut single "If I Die Young" is scheduled for digital release July 1 with consumer availability through iTunes and all other digital retailers nationally. The launch party for Hissom's single will coincide with his milestone 21st birthday celebration to be held at Tryst Nightclub at Wynn on July 4.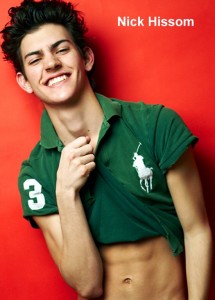 JUSTIN BIEBER AND BEYONCÉ DELIVER ONE-TWO PUNCH
Justin Bieber and Beyoncé will appear at the MGM Grand Garden Arena back-to-back on June 28 and 29.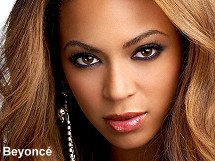 Bieber will lead off on Friday as part of the expanded "Believe Tour" presented by AEG. The platinum-selling pop sensation has sold more than 15 million units worldwide and dominated pop culture and social media. Tickets range from $45 to $95. On Saturday, Beyoncé will bring "The Mrs. Carter Show World Tour" to town. Beyoncé is returning to a full-time touring schedule this month, which is her first since 2009. Tickets range from $50 to $250.
RACHEL'S KITCHEN IS OPEN DOWNTOWN
This past spring, the fourth location of the local wholesome food Rachel's Kitchen chain opened in The Ogden residential tower downtown on Las Vegas Boulevard for breakfast and lunch. The indoor dining room with peach walls and green tile tables seats about 50 people and there's room for more along the sidewalk. You order from a counter and your meal is brought to your table. Rachel's Kitchen operates two Summerlin locations and a spot in The District.
WESTERN WRITERS OF AMERICA MEET AT RIVIERA
The Western Writers of America (WWA) with more than 600 members in 46 states, Canada and several foreign countries will hold their convention at the Riviera June 25-29 and celebrate the group's 60th anniversary. Roughly 200 writers of all forms — fiction, nonfiction, poetry, songs and screenplays — editors and literary agents are expected to attend sessions on Western history and publishing trends. Nonmembers are welcome, and day registrations are available.
Event highlights will include a book signing featuring more than 70 writers at Barnes & Noble in Henderson from 4-7 p.m. on Friday, June 26; a Saturday program on "Authenticating History" with frequent "Pawn Stars" guest Mark P. Hall-Patton; and the annual Spur Awards banquet Saturday night emceed by actor Jim Beaver from the TV series "Deadwood" and "Supernatural."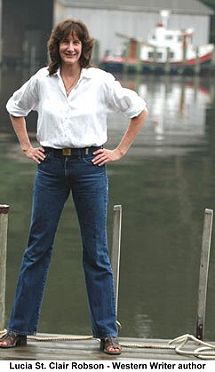 Best-selling historical novelist Lucia St. Clair Robson, mystery-Western writer Loren D. Estleman, noted historians Robert M. Utley and Will Bagley, and romance writer Kat Martin will be at the book signing. For information, visit www.westernwriters.org.
WORLD SERIES OF POKER® ON RECORD-SETTING PACE THIS YEAR
The 44th annual World Series of Poker (WSOP) at the Rio has passed the halfway point, eclipsing more than a dozen records along the way. From $75 buy-in daily tournaments to $111,111 buy-in three day events, plus up to 100 additional cash game tables, the WSOP has grown into one giant poker festival with every imaginable variant of the game.
Through 31 of the total 62 events, participation is up 27 percent with 40,039 entrants, which at the half-way point is more than the total entrants 38,748 in the first 26 years of the WSOP combined, and a 10 percent increase in money awarded. The $54,109,710 in prize money awarded thus far in 2013 is more than the total prize money awarded in the first 21 years of the WSOP combined, which was $49,006,304. Also worth noting, these live tournament records are also the largest turnouts for any poker tournament worldwide – ever. Truly amazing statistics!
WSOP side action, which refers to all non-bracelet events, are up 35 percent year-over-year when looked at in totality. The Rio's low buy-in, one-day poker tournaments called "Daily Deepstacks" are offered daily at 3, 6 and 10 p.m. through July 15 and all are seeing increases ranging from 30-44 percent. For more information, visit www.WSOP.com.
HARD ROCK HOSTS FIVE-WEEK REHAB BIKINI INVITATIONAL 2013
The Hard Rock is hosting a sexy swimsuit contest with its REHAB Bikini Invitational 2013, a five-week national search for girls for REHAB's Bikini Team 2014. The contest kicks off with four rounds of preliminary elimination events on June 28–30, July 5–7, 12–14 and 19–21, leading up to the finale on July 28 where the top 40 will compete for 10 spots as representatives of REHAB in 2014.
Competing models will have the chance to win cash prizes and participate in photo shoots. Contestants can sign up for consideration online at www.rehabinvitational.com through Monday, July 15.
THE O'JAYS BRING THEIR SOULFUL HITS TO EASTSIDE CANNERY
The O'Jays will perform at the Events Center at The Eastside Cannery on Friday, July 5. The O'Jays featuring original members Eddie Levert, Sr. and Walter Williams, Sr. and gifted vocalist Eric Nolan Grant who joined the group in 1995 have spent more than 40 years producing hits. Their song "For The Love of Money" gained recognition with a new generation as the theme song to the reality show "The Apprentice." They have had 20 albums in the Top 20 chart and were inducted into the Rock and Roll Hall of Fame in 2005. Tickets range from $29.95 to $59.95.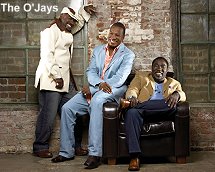 OWNERS OF PATTY'S CLOSET OPEN OOH LA VINTAGE STORE
This weekend, the Ooh La Vintage store opened at 7920 S. Rainbow Blvd. Suite 110 next to Patty's Closet offering an affordable alternative to high-priced vintage fashion. Ooh La Vintage is a Las Vegas-based company owned by Patty Barba and Juan Barba, owners of the ever expanding franchise stores, Patty's Closet Fashion Boutiques. Ooh La Vintage provides signature one-of-a-kind pieces of clothing, jewelry, shoes, furniture and décor. Walls are decorated with ripped out fashion magazine pages and accent bright mustard walls. Items start at $5 and run up to $200.
TOP OF NEXT COLUMN
RICK SPRINGFIELD WILL PERFORM AT THE ORLEANS IN AUGUST
Grammy® award-winning singer-songwriter Rick Springfield will perform his greatest hits at The Orleans Showroom Aug. 3 and 4. To date, Springfield has sold more than 19 million records with 17 songs becoming top 40 hits. In 1981, while recording his debut pop/rock album "Working Class Dog," Springfield became famous when he was cast as the young, eligible Dr. Noah Drake on the popular daytime drama "General Hospital." Tickets start at $49.95.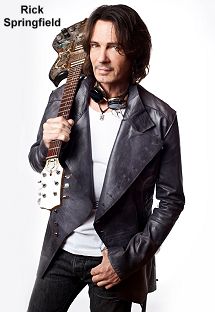 SKI & SNOWBOARD RESORT HOSTS 'ROCK THE CANYON RALLY'
Las Vegas Ski & Snowboard Resort (LVSSR) will host the inaugural Rock the Canyon Rally on Saturday and Sunday, July 13 and 14. Presented by Black Patch Motorcycle Club, the fundraising event is a family-friendly, two-day festival featuring live music starting a noon, a 40-plus vendor expo, A Black Patch Motorcycle Club's rally, camping, chairlift rides and an assortment of outdoor activities. The event is open to the public. Admission is $25 for adults, $10 for kids ages 8 to 17, and free for children age 7 and under.
FOLK ROCK LEGENDS AMERICA WILL VISIT THE CANNERY
Folk-rock band America will perform Saturday, July 6 inside The Club at the Cannery in North Las Vegas. America's debut self-titled album was initially released without the track "A Horse With No Name" and when the album was rereleased with the song added it shot to No. 1. The group struck gold again with the release of "Ventura Highway." Ticket prices range from $14.95 to $29.95.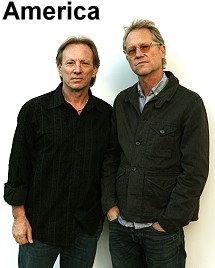 UNDER THE STREETLAMP SHOWCASES GREAT AMERICAN SONGBOOK
You will be able to experience the Golden Age of iconic American music with the harmonic quartet Under The Streetlamp, performing at the Suncoast Showroom Aug. 3 and 4. The group is composed of recent leading cast members from the Tony Award-winning sensation "Jersey Boys:" Michael Cunio, Michael Ingersoll, Christopher Kale Jones and Shonn Wiley. Tickets start at $15.95.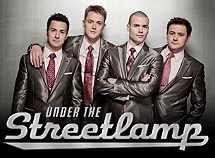 TIPS WORTH NOTING
GameWorks, which closed on the Strip in March of 2012, will return this November to Las Vegas with a new home at Town Square and feature bowling, laser tag, and virtual gaming alongside more traditional arcade experiences as well as with a 225-seat restaurant. GameWorks will again have a subterranean vibe by occupying 37,000 square feet under Town Square's movie theater.
In turn, the discount fashion and home goods store Marshalls will take over the space on the Strip where GameWorks originated. With a Ross Dress for Less about a block away, this area will be a magnet for discounters.
The "Under the Sun" tour boasts some of the greatest bands of the '90s including Sugar Ray, Smash Mouth and Gin Blossoms, all of whom will take the stage at the Mandalay Bay Beach Saturday, July 6 at 8:30 p.m. Tickets are $35.
Park on Fremont downtown has introduced "Taco Tuesday" with $2 carne asada tacos and $1 Coronitas every week from 3 - 7 p.m.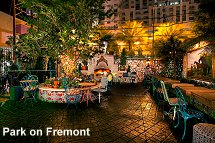 The Golden Nugget will begin to charge its guests a $5 a day "Fremont Street Experience Fee" beginning July 1. While the show outside is free, 10 downtown casino properties share the cost of running the show.
The Huntridge Revival has started a $150,000 crowdfunding campaign to renovate and reopen the historic Huntridge Theatre. The total cost for the project is estimated at $15 million.
Starting this past weekend and continuing every Saturday and Sunday, Bagatelle Beach, an exclusive pool club experience at the Tropicana, will reintroduce its infamous champagne brunch now with an indoor dining option featuring Executive Chef Adam Hickman's new bubbly-friendly menu items.
RHUMBAR at The Mirage will celebrate Independence Day with a weekend party filled with cocktails, cigars, hookahs and a DJ spinning tracks July 4 - 7.
MATCHBOX TWENTY AND GOO GOO DOLLS VISIT MANDALAY BAY
Rock bands Matchbox Twenty and Goo Goo Dolls will bring their summer tour to the Mandalay Bay Events Center Friday, July 19. Matchbox Twenty's latest album "North" marked the band's first-ever chart-topper and No. 1 debut. Matchbox Twenty has sold more than 30 million records worldwide and had five Grammy nominations. Goo Goo Dolls' new album "Magnetic" was released last month. It is the group's tenth studio album. Goo Goo Dolls has had 14 Top 10 Radio hits, more than any other artist in the Hot AC format and been nominated for four Grammys. Tickets range from $49.50 to $99.50.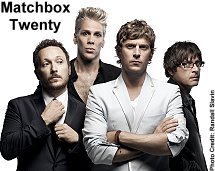 DOWNTOWN MUSIC SHOWCASE GOES AMERICANA FOR JULY 2013
The Life is Beautiful Festival will present its sixth showcase in a series of free monthly musical events, geared towards providing a platform for the best musicians in the Las Vegas Valley on Wednesday, July 3 from 8 – 11:30 p.m. in the parking lot of Park on Fremont. A few homegrown acts will be selected to play at the festival this fall. The July featured acts will be: Beau Hodges Band; Justin Mather; Easy 8's; Kalsey Kulyk; and Megan Barker.
CHRIS SALDAÑA AND EDIE FROM 'ZUMANITY' HOST 'RIBBON OF LIFE'
Golden Rainbow's 17th annual fundraising "Ribbon of Life" production will be hosted again this year by TV personality Chris Saldaña and Edie of Cirque Du Soleil's "Zumanity" and take place at The Smith Center at 1 p.m. on Sunday, June 30. The fundraising spectacular features some of the best performers from premier shows on the Strip showcasing new numbers and talent.
Saldaña is a two-time Emmy award-winning journalist with nearly 15 years working as an anchor and reporter. Edie has been a member of "Zumanity for five years" performing as the "Mistress of Sensuality." Prior to moving to Las Vegas, Edie was as a professional ballet dancer.
HENDERSON HOSTS TWO COMPLIMENTARY BIKE FAIRS
The city of Henderson will host a pair of complimentary Bike Fairs teaching about the best places to ride, bike safety and more. The first is Wednesday, June 26 from 4-7 p.m. at Black Mountain Recreation Center, 599 Greenway Road and the second is Saturday, June 29 from 10 a.m.-1 p.m. at Henderson Multigenerational Center, 250 S. Green Valley Pkwy. For information, visit BikeHenderson.org.
ERIC LOPRESTI'S 'TEST SITE' EXHIBIT IS AT ATOMIC TESTING MUSEUM
The National Atomic Testing Museum (NATM) will present the "Eric LoPresti: Test Site" from July 1 through Sept. 1 featuring large-scale paintings related to the Nevada Test Site and its aftermath. LoPresti's paintings are based on archival photographs showing vast southwestern landscapes crisscrossed with roads and pocked with nuclear craters. The paintings strike a balance between technological precision and atmosphere. This exhibit is free and open to the public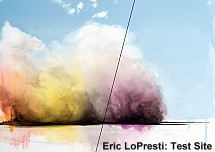 LoPresti has been influenced by his childhood in the desert of eastern Washington State near the Hanford plutonium site. During the Cold War, Hanford produced about 60 percent of the plutonium for the U.S. nuclear arsenal. LoPresti holds a BA in Cognitive Science from the University of Rochester and an MFA from the Maryland Institute College of Art.
SKY COMBAT ACE OFFERS SPECIAL RATE FOR DADS AND GRADS
Las Vegas' Sky Combat Ace (SCA) in Henderson is offering dads and grads its popular Afterburner package at an exclusive rate of $299 in celebration of recent graduates and the past Father's Day holiday. Packages must be booked by the end of June and are redeemable through December 2013; call 888-494-5850 and use the code "Dadsandgrads." SCA offers Nevada's only civilian aerial combat training center and pairs you with actual fighter pilots to learn the art of basic fighter maneuvering.
SUNSET STATION HOSTS WTBA WORLD BOWLING CHAMPIONSHIPS
The City of Henderson, Station Casinos, World Tenpin Bowling Federation and the United States Bowling Congress will host the WTBA World Championships 2013. The combined Men-Women World Bowling Championships are held once every four years and are rated the most prestigious international event in bowling. The event will take place at Sunset Station Aug. 19-30. For more information, visit www.visithenderson.com.
Column Continues Below Advertisement
CONTINUE ON TO...:

THIS WEEK'S >LAUGHLIN NEWS
LAST WEEK'S >LAS VEGAS NEWS
>VEGAS VIEW FULL NEWS ARCHIVES
Return to >"Heard Around Town"
Return to >Las Vegas Leisure Guide