JEFF DUNHAM ANNOUNCES RESIDENCY AT PLANET HOLLYWOOD!

Comedian Jeff Dunham, who has toured for 28 years, will be calling Las Vegas his exclusive home with his residency show "JEFF DUNHAM: Not Playing with a Full Deck" opening Friday, Nov. 28 at Planet Hollywood. Tickets for the first six months of performances are $72 and on sale for shows through May 31, 2015.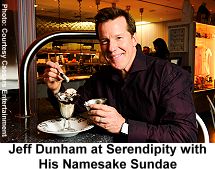 Ventriloquist Dunham will be joined on stage with his famed troupe of sidekicks: Walter the Grumpy Retiree, Achmed the Dead Terrorist, redneck Bubba J, the manic purple creature Peanut, the spicy pepper from south of the border José Jalapeño, and Peanut's own ventriloquist dummy Little Jeff, a mini-version of the ringmaster himself. They have all been conceived and hand-crafted by Dunham.
Column Continues Below Advertisement
MERCADITO BRINGS MEXICAN CUISINE TO RED ROCK RESORT
On Monday, June 23, Mercadito, a new casual restaurant modeled after traditional Mexican markets, opens at Red Rock Resort. Mercadito features a wide variety of creative tacos made with handmade corn masa tortillas, five different guacamoles, three choices of refreshing ceviche and classic dishes like enchiladas and chile rellenos.
Mercadito with indoor and outside patio seating will be open for dinner and late-night dining beginning at 4 p.m. with brunch and lunch opening times to be announced soon. Prices range from $8-$18 for small plates and appetizers and $14.50-$28 for tacos and entrees.
Mercadito incorporates Mexican art in unexpected ways while maintaining a contemporary aesthetic with an industrial feel and commissioned artwork by graffiti artist Erni Vales, sugar skull tiles and a butterfly theme highlighting the monarch butterfly, which flies thousands of miles to Mexico to escape winter.
Mercadito is the flagship concept of Chicago-based Mercadito Hospitality. Mercadito was named by Zagat in 2013 as one of "America's Hottest Mexican Restaurants" and was recognized by "USA Today" for serving one of the "country's 10 best margaritas."
PALACE STATION OPENS NEW CHARCOAL ROOM STEAKHOUSE
Station Casinos' celebrated steakhouse concept, the Charcoal Room, is now open daily at 5 p.m. for dinner at Palace Station. This opening marks the second Charcoal Room location in Las Vegas as it first originated at sister property Santa Fe Station. The new location features fresh and vibrant design elements and has a spacious private dining room available for group experiences. The restaurant at the entrance features 170 selections of fine wines in a glass-encased wine room and offers 20 wines by the glass.
GRASS ROOTS JUICE BAR OPENS DOWNTOWN
Grass Roots juice bar is now open to the public downtown in the newly renovated John E. Carson building at 124 S. 6th Street. Grass Roots offers a wide variety of nutrient-dense, whole food juices, smoothies, soups, whole food bowls and ice creams made-to-order to go, served in a modern yet rustic setting surrounded by a bountiful display of fresh fruits and vegetables. Much of the organic produce is sourced from local and regional farms and local farmer's markets, such as Downtown 3rd Farmer's Market. The menu features a "living" assortment of vegan, dairy free and soy and gluten-free packaged salads, wraps and desserts from Raw Makery.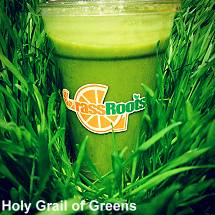 Created by Shane Stuart and Nichole Hester in conjunction with the Downtown Project, Grass Roots is a sustainable and environmentally-conscious business that strives to encourage a healthier and happier life for the community. As a health and wellness coach, Stuart has created recipes for Vitamix® and Greens & Proteins, among others. The health benefits are infinite and educating customers on their path to wellness is a goal.
Prices range from $4.95 for ice cream to $11.95 for whole food bowls. Grass Roots is open from 7 a.m. to 3 p.m. Monday through Saturday.
NEW EL DORADO CANTINA SHOWCASES AUTHENTIC MEXICAN CUISINE
El Dorado Cantina, a new upscale 181-seat restaurant and bar near the Strip at 3025 S. Industrial Road, just opened and will go 24/7 with the grand opening on July 24. The concept presents authentic Mexican cuisine representing the regions of Mexico and sustainably-raised products. The bar offers more than 100 tequilas. Plans are to host numerous nightly events to showcase talented musicians with live music and deejays ranging from industry, ladies and ethnic-themed nights.
The décor is sophisticated with rich brown woods, hand-woven deep red wall coverings, wrought-iron Mexican light fixtures, custom built-in lighted birch wood boxes showcasing premium Tequilas, several antique mirrors, and two antique Mexican oak and copper doors hung near the bar. The dining room seats 181, the bar 25 and a private dining room accommodates 40.
Owners are Darin Feinstein and Brett Talla. Feinstein is a venture capitalist who created and co-owns Fat Bar on the Strip, combined with Fatburger, the highest grossing Fatburger franchise in the world, Red Mercury Entertainment and several other businesses. Talla CEO of a concierge service.
PURPLE REIGN RETURNS TO THE D DOWNTOWN
Purple Reign is returning to the D Las Vegas with his "THE Prince Tribute Show" and a fresh new residency, Thursdays - Sundays at 10:30 p.m. beginning June 26. To celebrate the hit show's return, guests can purchase advance tickets online by June 26 for $19.99 using the code: Party1999. The offer is limited to 100 tickets per night; otherwise, tickets are $47.50.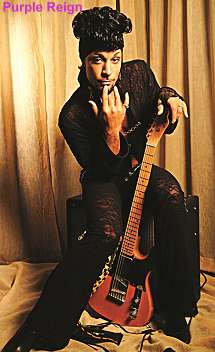 Purple Reign takes fans back to Prince at his prime. Since its eager beginnings at a small but popular UNLV college club, front man Jason Tenner, along with an all-star cast, has entertained Las Vegas residents and visitors alike for more than a decade, garnering media acclaim including an appearance on "Late Show with David Letterman." Most recently, the band was featured on the Season 3 premiere of AXS TV's hit show "The World's Greatest Tribute Bands."
MOB MUSEUM UNVEILS NEW BUGSY SIEGEL, ILLEGAL CASINO DISPLAYS
The Mob Museum downtown has unveiled two new separate rare gambling artifacts displays. The new displays represent the collaboration between The Mob Museum and the Museum of Gaming History, a preservation project of the more than 1,800 members of the international Casino Chip and Gaming Token Collectors Club.
The first display on the museum's second floor in the Open City section features rare, early to mid-20th century casino chips, photographs and other memorabilia from the Dec. 26, 1946, opening of Bugsy Siegel's Flamingo Hotel. The second display on the third floor in the Evidence Room presents artifacts from legendary illegal gambling halls around the United States.
NEW GAMING EXHIBIT HONORS JACKIE GAUGHAN AT EL CORTEZ
In conjunction with the Museum of Gaming History, the El Cortez downtown unveiled a new mobile exhibit on the casino floor honoring downtown gaming legend Jackie Gaughan. The exhibit, titled "Jackie Gaughan's Downtown as Seen through Gaming Memorabilia," takes visitors on a historic journey through downtown Las Vegas. Gaughan was actively involved in a number of downtown properties including the El Cortez, Gold Spike, Club Bingo, and The Las Vegas Club among others.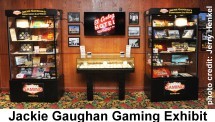 The display has more than 300 actual gaming artifacts used at properties Gaughan owned or had interest in, including casino chips, tokens, dice, keno tickets and more. Exhibit also has such memorabilia as matches, ashtrays, fun books and menus along with a 30-minute video montage that runs continuously.
MICHAEL GRIMM PERFORMS FOUR-WEEK ENGAGEMENT AT M RESORT
Soul singer-songwriter Michael Grimm is set to take the stage at M Resort for a special four-week series of Friday night performances in June and July. The season five-winner of NBC's "America's Got Talent" will perform solo on Friday, June 27, in the intimate, underground wine bar, Hostile Grape from 7-11 p.m. Admission is complimentary.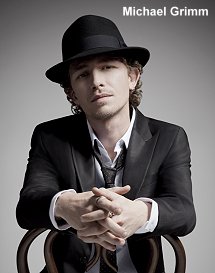 Grimm will then kick off a three-week engagement alongside his six-piece band in the Ravello Lounge on Friday, July 4 with two additional performances on July 11 and 18 at 9:30 p.m., 11 p.m. and 12:30 a.m. Admission is free with two-drink minimum purchase.
TOP OF NEXT COLUMN
GRAND OPENING DATE SET FOR SLS LAS VEGAS
Ahead of schedule, SLS Las Vegas Hotel & Casino, the highly anticipated Las Vegas property by global hospitality leader sbe, will open its doors on Saturday, Aug. 23. The property, which broke ground in February 2013, sits on land formerly occupied by the iconic Sahara Hotel & Casino. Upon opening, SLS will be the newest resort to open on the Las Vegas Strip in nearly five years and will bring more than 3,000 jobs to Las Vegas. Illuminating the north end of the Strip and making a statement is the property's new 10,000-square-foot, four-sided marquee standing approximately 88 feet high by 188 feet wide.
CELINE DION RELEASES NYE AND 2015 DATES AT THE COLOSSEUM
Celine Dion has passed her 200th performance of her second record-breaking residency at The Colosseum at Caesars Palace and just announced the addition of 31 performances, including New Year's Eve 2014 and shows through March 2015. Tickets range from $55-$250.
ACES OF COMEDY SERIES AT THE MIRAGE ADDS TO 2014 ROSTER
The witty Kathy Griffin recently announced her return to the Aces of Comedy lineup at The Mirage Saturday, Aug. 9.
Comedian Ray Romano will return to the Terry Fator Theatre with four new 2014 show dates Sept. 19-20 and Nov. 14-15, bringing audiences his signature comedic style.
Actor, comedian and Ultimate Fighting Championship (UFC) commentator Joe Rogan will return Friday, Aug. 29. With more than 20 years of stand-up experience, Rogan recently released his third one-hour stand-up special, "Joe Rogan Live from the Tabernacle." On the big screen, Rogan starred in the 2012 film "Here Comes the Boom" and 2011's "Zookeeper" alongside fellow Aces of Comedy headliner Kevin James.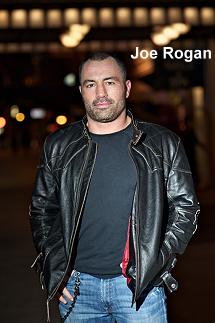 Funnyman Daniel Tosh will headline two additional weekends in 2014: Oct. 10-11 and Nov. 7-8. Tosh currently stars in "TOSH.0," a series he created for Comedy Central.
HARD ROCK LIVE HOLDS ONE YEAR CONCERT WITH THE ENGLISH BEAT
On Friday, July 11, Hard Rock Cafe will celebrate one year of its renamed intimate music venue Hard Rock Live with a special benefit concert for the victims of the June 8 Las Vegas tragedy. All the money raised by the $10 ticket will go directly to help the families of officers Alyn Beck, Igor Soldo and Joseph Wilcox.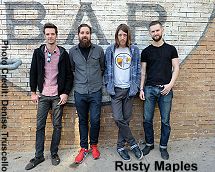 The concert with doors opening at 8 p.m. will feature The English Beat, a 2 Tone ska revival band founded in Birmingham, England, joined by local talent Rusty Maples and Avalon Landing, the recent winners of the annual Hard Rock Rising battle of the bands that have advanced to the top 25 world competition.
THERE'S A RELATIVELY NEW GAME IN TOWN
What is "The Game?" The simple explanation is it is customized interactive experiences designed to prank your friends. The company customizes many different occasions varying from bachelorette parties to corporate meetings. The Game has a crew of masterminds and professional actors on hand to craft custom scripts. The company offers everything from Night Out, a nightlife three-hour scripted tour, to Prank a la carte, which is a one-off gag that can fit into your group's itinerary. Some of the scenarios include: A Case of Mistaken Identity; Hit & Run; Dinner Disaster; Bounty Hunter; The Secret Admirer; Your Very Own Hangover; and more, but this gives you the basic idea of what the company can produce. You've got to love their phone number 702-WISEGUY.
SAMMY'S CELEBRATES ANNIVERSARY MONTH WITH DINNER SOIREE
To celebrate Sami Ladeki's 25-year anniversary of Sammy's Woodfired Pizza, Sammy's Restaurant & Bar will feature the fourth installment of Sammy's Social Club at 7 p.m. on Wednesday, June 25. The anniversary event will offer a four-course wine pairing dinner highlighting different wine varietals from the Robert Mondavi Winery in Napa Valley, Calif., for $60.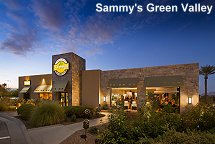 Ladeki, recently named "Restaurateur of the Year" by the California Restaurant Association San Diego chapter, opened the first Sammy's in La Jolla, Calif., in 1989 and has since expanded the franchise to 19 current locations across Southern California and Nevada.
THREE-YEAR ANNIVERSARY FOR DOUBLE HELIX IN TOWN SQUARE
Double Helix Wine & Whiskey Lounge in Town Square and facing the movie theater celebrated its three-year anniversary last week with a private gathering. The warm and comfortable 2,800-square-foot space features a full bar offering more than 40 unique wines by the glass, 100 whiskey labels, sampler flights, and Double Helix's signature cocktails. Chef Doug Vega, whose previous experience includes Daniel Boulud's DB Brasserie, has created a wine and spirit-friendly small-plates tasting menu.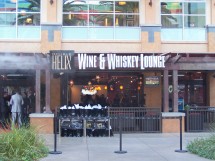 The inside bar opens up to a pet and cigar friendly patio with a conversational fire pit and cooling mister system for the summer and comfortable lounge-style furniture.
CLEAR ANNOUNCES EXPANSION TO MCCARRAN INTERNATIONAL AIRPORT
CLEAR, a technology provider using advanced biometric identity verification to speed travelers through airport security, will launch its unique services at McCarran International Airport late this summer, which will be the tenth airport with this service. Certified by the Department of Homeland Security as Qualified Anti-Terrorism Technology, CLEAR members use their biometrics (fingerprint and iris) to verify their identity.
CLEAR membership is $179 a year for unlimited use and an additional $50 for a spouse or partner and children are free. Military and corporate discounts are also available. For a demonstration, visit: http://vimeo.com/53687250
'IN THE KNOW' NEWS
Sugar Factory in Town Square has started late-night happy hour from 10 p.m. until 1 a.m. every Friday and Saturday with half-priced pizzas and cocktails.
Sammy's Restaurant & Bar is introducing live music this summer every Thursday evening from 6-9 p.m. and Saturday from 12:30-3:30 p.m. during brunch as part of the Sammy's Summer Music Series beginning Thursday, June 26.
FIZZ, the lavish new champagne lounge inside Caesars Palace, will be the new late night hotspot starting June 28 with the debut of DJ Shift spinning from 3 to 7 a.m. every Saturday.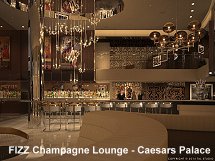 Las Vegas Review-Journal columnist Norm Clarke will interview multi-award comedienne Rita Rudner at The Smith Center on Sunday, June 29 at 2 p.m. in Cabaret Jazz. "Conversations With Norm" is a quarterly presentation with proceeds benefitting the education and outreach programming of The Smith Center. Tickets are $25 and $35.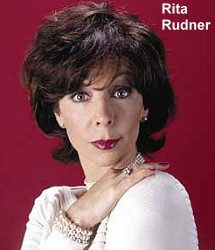 Primm Valley Casino Resorts will celebrate Independence Day with its sixth annual spectacular fireworks show starting at dusk.
Continuing its 4th of July tradition, Station Casinos will once again host its big 4th of July fireworks show on Friday, July 4 after 9 p.m.
Las Vegas has a new professional sports team as the Legends join the Major Arena Soccer League (MASL) as the league's 24th team. Top professional indoor soccer teams from across the United States and Mexico have come together to create a new super league.
World Cup fans are invited to watch the games at Ferraro's Italian Restaurant & Wine Bar and experience special small bites and a free drink during all televised World Cup games and operating hours through the final on July 13. Ferraro's is debuting its partnership with the app, It's On Me. Text "World Cup" to 31996 and the first drink, sponsored by Jack Daniels, will be free.
The nation's premier amateur mixed martial arts promotion, "Tuff-N-Uff: The Future Stars of MMA," for the second year will present a full amateur mixed martial arts event as part of the UFC International Fight Week™ on Thursday, July 3 at 7 p.m. at Texas Station. Tickets start at $25.
Brooklyn Bowl at The Linq is offering a summer season-long ice cream social to benefit charity through Aug. 31. For all ice cream-inspired desserts sold at Brooklyn Bowl, a portion of the proceeds will benefit Three Square Food Bank. For every dollar, Three Square can provide up to three meals for hungry families, seniors and children in need.
PBR Rock Bar & Grill inside Miracle Mile Shops at Planet Hollywood will feature an all-day $5 margarita special on National Tequila Day Thursday, July 24.
Column Continues Below Advertisement
CONTINUE ON TO...:
THIS WEEK'S >LAUGHLIN NEWS
LAST WEEK'S >LAS VEGAS NEWS
>VEGAS VIEW FULL NEWS ARCHIVES
Return to >"Heard Around Town"
Return to >Las Vegas Leisure Guide