<!A-- Left Column -->

On Aug. 29, Harrah's Laughlin will celebrate its 20 year anniversary and all summer long through August, the resort is featuring special promotions, food offerings and entertainment options.
The property is the second largest hotel-casino in Laughlin's gaming community, located separately along the banks of the Colorado River. The resort, originally named Harrah's Del Rio, joined five existing Harrah's-brand properties at that time: Harrah's Reno (opened in 1937), Harrah's Tahoe (opened 1955), Harrah's Marina (opened 1980, Atlantic City), Holiday Casino/Holiday Inn (opened 1983, Las Vegas), and Bill's Lake Tahoe Casino (opened 1987).
Harrah's Del Rio underwent three phases of construction over a four-year period. The first phase of construction was completed on Aug. 29, 1988, and featured the first tower, South Tower, offering 464 hotel rooms, 26,000 square feet of casino gaming space, pool and entertainment venue.
The second phase was completed in October 1989 adding the second tower, Central Tower, which housed 492 hotel rooms, three restaurants, casino bar, convenience store and the separate, non-smoking casino gaming area. This phase added an additional 18,000 square feet of gaming and public space.
Prior to the third and final phase of construction, the resort was renamed Harrah's Laughlin. On Aug. 29, 1992, the final phase was completed with the addition of the third tower, North Tower, with 701 rooms, a second pool, over 28,000 square feet of meeting space and a health club. After the end of the four-year construction, the hotel also featured more than 3,400 parking spaces. Enhancing its sunny, south-of-the-border theme, strolling mariachis and resort mascot, a colorful parrot named Cisco, added to guest enjoyment of the properties many amenities.
Today, the resort boasts three hotel towers featuring 1,505 rooms, including 171 suites, more than 50,000 square feet of casino space including a separate non-smoking gaming area, poker room, four restaurants, three casino bars, salon and spa, health club, private soft sand beach, a family and adults-only pools, boutique, gift shop, two entertainment venues and more than 1,500 employees. The resort also offers air charter service from more than 100 cities nationwide.
The resort has been named Best Hotel & Casino in Laughlin for more than nine consecutive years by readers of national magazines, Nevada, Strictly Slots, and Casino Player. From within the Harrah's brand, the resort has been the leader in its customer service assurance program for six years.
The Aquarius will host its first live Mixed Martial Arts event with a stacked card of professional fights on Saturday, June 28 at 8 p.m. in the Aquarius Pavilion. The main event will feature J.T. Wells and J.R. Sims in the Bantamweight Division. Wells is fighting out of Phoenix, Ariz., and holds a professional record of 4-0. Sims is fighting out of Las Vegas, Nev., and is coming off a recent victory by Technical Knockout. Tickets start at $25, call 800-662-5825.
Special two-night room packages starting at $185.99 are being offered for Friday, June 27 through Sunday, June 29. The Mixed Martial Arts Getaway Package includes two tournament tickets, call 800-662-5825. The Aquarius is the largest gaming resort in Laughlin providing 1,907 rooms in two 18-story towers.

TOP OF NEXT COLUMN
The River Palms Spa is located on the fourth floor of the hotel tower and offers massage treatments, salt glows, body wraps, free weights, treadmills, stair-stepping machines and a redwood-lined sauna.
The Colorado Belle Spa & Salon has relaxing services such as a massage, body treatment, pedicure and other services provided by a salon staff. A variety of packages offering combinations of services are available.
At Harrah's Laughlin Salon & Day Spa, you can get revitalized with the body massage therapy, facials, manicures, pedicures, hair cuts and styling, and more. Special spa packages include an intimate lunch and wine service in a private alcove.
Don Laughlin's Riverside Massage offers deep-tissue and Swedish massages, a private tanning bed and a full-service beauty salon featuring manicures, spa pedicures and facials.
What do Bingo and comedy have in common? Last month, the bingo hall at the River Palms moved into the newest venue at the hotel and the day slot of The River Palms Comedy Room. Now Beach Club Bingo lovers are treated to an upgraded venue showcasing flat panel TVs, projection screens for easy viewing along with new décor, tables and a host of fresh games to play.
After hours, The River Palms Comedy Room continues to rumble with laughter brought on by the antics of three different nationally-known comics. All of the featured comics are comedy circuit regulars and veterans of one or more national venues with appearances on HBO specials, Comedy Central, Premium Blend, The Tonight Show, The Late Show, and more. Adam Hunter, Rick D'Elia and a third comic will appear the week of July 1-5. Tickets are $17.95 and $22.95, call 866-448-7849.Peter
Adam Hunter is one of the hardest working comics around, performing every night of the week, usually two or three shows a night. On stage Hunter talks about his issues concerning relationships, his dysfunctional family, and other life observations. He brings his most painful experiences -mother abandoning the family when he was 3, his family history with substance abuse, his issues with women, religion, pop culture and more to the stage in a hilarious matter in which everyone can identify with.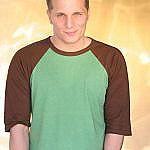 He is currently on Showtime's Whiteboyz in Da Hood, done stand up on many network shows and appeared in sketches on Conan O'Brien. He was on VH1's Baggin, Robbing the Cradle and Britney vs. Christina. He has appeared on 30 Biggest Celebrity Feuds on E!, Weekend Extra on TBS as well as two Country Music Television specials. He had a guest starring role on Yes, Dear, and was the subject of the MTV show True Life I am a Comic. He is currently producing and starring in a pilot called Kamikaze Comedy. He has performed for the US Military in Japan, Guam, Guantanamo Bay, Korea, Bahrain and Africa.
Rockets Over The River on Friday, July 4. will mark the 18th annual Rockets Over the River fireworks display. Typically, this display is one of the most spectacular in the West, but this year's celebration will prove even more exciting when pyrotechnic experts shoot 12" rockets into the dark desert sky while patriotic songs highlight the night's festivities. Visitors can stroll along the River-walk and enjoy the free show and music.
CONTINUE ON TO...:
>THIS WEEK'S LAS VEGAS NEWS
>LAST WEEK'S LAUGHLIN NEWS
>VEGAS VIEW FULL ARCHIVES
>Return to "Heard Around Town"
>Return to Las Vegas Leisure Guide