EDGEWATER GOES FOR LAUGHTER THIS SUMMER


Two stand-up comedians will be performing in Kokopelli's Showroom at the Edgewater every Friday, Saturday and Sunday from July 10-Aug. 9. Tickets for the "Comedy at the Edgewater" 7 p.m. shows are $10, call 702-298-2453.

The lineup of comedians is: July 10-12-Richard Villa and Jason Collings; July 17-19-Don Friesen and Laura Park; July 24-26-Kivi Rogers and Johnny Watson; July 31-Aug 2-Barry Neal and Debbie Praver; Aug 7-9-Dante and Ken Pringle.

Richard Villa was raised in Compton, Calif., and earned a bachelors degree in mechanical engineering. His first turn at the microphone was at the Irvine Improv where he turned basic autobiographical stories that depict life for Latinos and other minorities into humorous material. He became the first Latino to host the renowned Hollywood Improv on Friday nights.

Villa has performed with many comedians and had a special invitation by the U.S. Military to perform for the troops on the Combat Comedy Tour. In 2005, Vanguard Cinemas released Richard's first DVD called "Richard Villa: Performing This Way."

RIVER PALMS IS ALWAYS BOOKING DIFFERENT COMEDIANS

Sammy's Comedy by the Shore is ongoing at the River Palms with accomplished comedians rotating weekly and performing Wednesday-Sunday at 8 p.m. Tickets are $15 and $25, call 800-835-7904. Look for funny people Rob Brackenridge and Quinn Dahle, June 24-28, followed by John Joseph and Johnny B, July 1-5.

John Joseph is recently off his ninth tour of the United States and Canada opening for Julio Iglesias and just finished taping "Live at Jongleurs" in London, England. Since his appearances on "The Rosie O'Donnell Show" and "The View" with Barbara Walters, his stock has definitely been rising.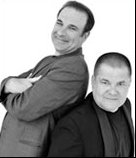 Lately, Joseph has been touring with "King of the Piano Bars" Johnny B, in a show titled "A one man show wit 2 guys." This show incorporates comedy, music, and theater.
RIVERSIDE FEATURES TRIBUTE
Don Laughlin's Riverside will have a tribute Bon Jovi show, June 24-28.
"Dead or Alive," which is a tribute to Bon Jovi, is an exact reproduction of the world famous rock group.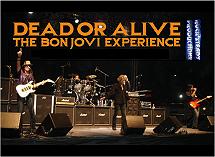 Every little detail down to the last hair strand has been re-created in this show. Paul Gizzo's re-creation of "Jon" is unbelievable. He's so good that even Richie Sambora paid Gizzo the highest honor by jumping on stage and playing with him. The rest of the band also has every character's looks that are exactly like the real person they are impersonating. Tickets are $27.50.

ANNUAL FOURTH OF JULY FIREWORKS PLANNED

The annual "Rockets Over The River" fireworks show is planned to begin shortly after dark on July 4. The 19th annual "Rockets Over The River" display will be free for public viewing along the entire Laughlin River Walk. Typically, this extraordinary display is one of the most spectacular and exciting in the West as the pyrotechnic company shoots its rockets into the dark desert sky. The show will be choreographed to patriotic music that will be simulcast by the Laughlin hotels and local radio stations.

Last year's fireworks show was the biggest in the town's history. For additional information, visit www.VisitLaughlin.com or call 800-4-LAUGHLIN.

In addition, the Avi will also have a free July 4 fireworks display done by the famous Zambellis fireworks company. For information, call 800-430-0721.

TOP OF NEXT COLUMN
RON STUBBS - ROCK & ROLL HYPNOTIST PERFORMS AT THE RIVERSIDE
Ron Stubbs "The Rock & Roll Hypnotist" will take preconceived notions of what hypnotic entertainment is supposed to be and toss them out the window. He puts on a fast-paced comedic romp through the inner mind and lets the audience become the stars.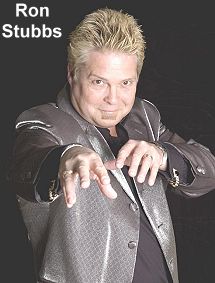 Stubbs level of skill is obvious as he guides the volunteers on stage into a deep hypnotic state. Tickets for the 8 p.m. shows are $35.50, call 702-298-2535 / 928-763-7070 or visit www.riversideresort.com.
HIGHWAY RADIO HOSTS COLGATE COUNTRY SHOWDOWN
Ten aspiring country music artists will be competing at the 28th Annual Colgate Country Showdown in the Starview Room at Don Laughlin's Riverside Resort on June 25 at 6 p.m. Highway Country radio (KIXW / KIXF / KHWZ) will host their 10th local division of one of the country's largest music talent searches and radio promotions. The show is free and open to people of all ages.
The competition attracts talent from all over. Last year's winner in Laughlin was 18-year-old Matthew (Matt) Reeves from Arkansas, who went on to represent the West Region as one of five national finalists appearing in the televised National Final show shot at the historic Ryman Auditorium in Nashville, Tenn.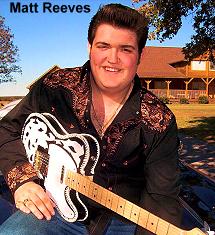 The contestants at the Riverside this year are: Brittney Anderson and Matthew Middleton - Kingman, Ariz.; Dustin Crump - Mohave Valley, Ariz.; Judy Heldreth - Fort Mohave, Ariz.; Anthony Salari - Bullhead City, Ariz.; Lindsay Lucero - Bakersfield, Calif.; Bryan Murdock - West Haven, Utah; Kelcy Lee - Pahrump, Nev.; and Kathleen Bennett, Nicole Kerns and Jaimie Swickard - Las Vegas, Nev.
The individual acts are competing for prizes that include a weekend trip to Laughlin and an opportunity to perform at the state competition at the Nevada State Fair in Reno, Nev., on Aug. 28. State winners vie for a $1,000 cash prize and advance to a regional competition in the fall. The five regional winners are awarded an all-expense paid trip to the National Final where they will compete for the $100,000 Grand Prize and the National Title. The national Web site for the Colgate Country Showdown is www.colgatecountryshowdown.com
The Colgate Country Showdown gives aspiring country music artists in America a chance to launch their professional careers. Audiences may be seeing, hearing and applauding one of the next country music stars.
Four hundred radio stations across the country participate in the Colgate Country Showdown. Highway Country has two full size radio towers that broadcast simultaneously across 40,000 square miles of the Southern California Mojave Desert Highway Radio (FM98/99, Highway Country and The DRIVE) reaches the largest single tourist market for Southern Nevada with eight stations and three formats-Adult Contemporary, Rock and Country. The listening area includes travelers on 1-15, I-40 and I-93/95 as well as listeners from the local Mojave metro area. Programming features current entertainment updates, highway traffic information, weather and news along with hits from favorite artists.


CONTINUE ON TO...:

>THIS WEEK'S LAS VEGAS NEWS
>LAST WEEK'S LAUGHLIN NEWS
>VEGAS VIEW FULL ARCHIVES
>Return to "Heard Around Town"
>Return to Las Vegas Leisure Guide