CHEAP TRICK WILL PERFORM 'SGT. PEPPER LIVE' AT THE HILTON


"Sgt. Pepper Live," featuring American legendary rock group Cheap Trick, will be presented at the Las Vegas Hilton in the showroom Sept. 13-15, 17-19 and 21-23 in a Bill Edwards Presents, Inc. production. Performances will be in two acts beginning with special musical guests to be announced, followed after the intermission by Cheap Trick not in custom doing the Beatles' entire classic "Sgt. Pepper's Lonely Hearts Club Band" album.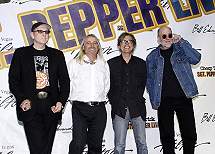 Adding to the groundbreaking show will be a full 25-30 piece symphony orchestra with audio production by Grammy Award winner Geoff Emerick, who worked on the Beatles' album, and set design by Emmy winning Rene' Lagler. Tickets for the 8 p.m. shows are $65, $80 and $95 plus tax and fees, call 702-732-5755, 800-222-5361 or log onto www.lvhilton.com.
Still highly successful with their own music, Cheap Trick will have their 29th album, "The Latest" released on June 23. They are currently on tour with Death Leppard and Poison.

Column Continues Below Advertisement


FIRST FOOD & BAR OPENS AT THE PALAZZO
Another new nightspot for a couple hundred people has opened on the Strip, but FIRST Food & Bar is much more since it features lunch, dinner, late night snacks and soon on the program breakfast. FIRST is situated down a hallway between Jack Gallery in The Canal Shoppes and Barney's in The Shoppes at Palazzo, and there's also a street entrance by the bridge to Treasure Island.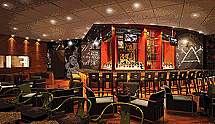 In 1993, Chef Sam DeMarco, better know as Sammy D., opened a late-night destination in New York City that attracted celebs and other chefs called FIRST because it was his "first" eatery. He's credited with creating his signature dish - the "FIRST original" mini burgers.
What makes this more than 10,000-square-foot place visually special is the floor-to-high-ceiling windows looking out at the Strip and Treasure Island.
The spacious bar area has a big angled bar, tables, booths and the DJ booth and seats 70. The curved dining area ends with a square room that can be closed for private parties for 60 to 80 people. This room has corkboard walls covered with memorabilia and photos applied with push pins and a huge plasma screen on one wall.
The open room's décor for this casual dining venue is industrial-urban, and scruffy-but-chic. Some floors are wood and the dining area is painted concrete. The furniture mixes styles that are modern, vintage and gothic against a palette of dark, warm colors making FIRST feel intimate and edgy. For information, call 702-607-3478 or visit www.firstfoodandbar.com.
M RESORT BOOKS '80S REGENERATION TOUR AND ALAN JACKSON
Entertainment will kick off at the M Resort at the Villaggio Del Sole Pool and Entertainment Piazza on Saturday, July 11, with the Regeneration Tour featuring iconic '80s bands ABC, Cutting Crew and Wang Chung. Tickets for the 8:30 p.m. performance are $35.
Country star Alan Jackson. Jackson will perform on Saturday, Aug. 8 at 8:30 p.m. Jackson has sold more 50 million records and has an impressive 25 number one hits. Tickets are $75 and $110.
COMEDIAN TODD PAUL OPENS HIS SHOW AT HOOTERS
The Night Owl Showroom at Hooters has a new show starring veteran comedy club comedian Todd Paul performing his physical mayhem Saturday through Thursday at 7 p.m. Tickets are $24.95 with a buy- one-ticket, get-one-free program, call 702-739-9000.
Paul began his entertainment career "busking" (the art of performing in public places) on the streets of San Francisco where he learned to perform everything from slight-of-hand magic to juggling chain saws.
PINK'S HOT DOGS OPENS NEW LOCATION AT PLANET HOLLYWOOD
In August, legendary Hollywood hotspot, Pink's Hot Dogs will open a new Las Vegas location in Planet Hollywood at the south end of the property with direct access to Strip foot traffic. Exclusive to the Las Vegas location, Pink's will offer alcoholic beverages to their customers, as well as indoor and outdoor seating.
Pink's approaching its 70th anniversary originated in Los Angeles as a family-owned hot dog stand in 1939, evolved into a West Coast icon, and earned the "Home of the World's Best Chili Dog" title for the recipe specially developed by founder, Betty Pink.
The new 1,900-square-foot hot dog joint will offer 14 varieties of hot dogs as well as burgers with sides.
QUICK CLIPS
True to its promise of rotating headliners, "Peepshow" at Planet Hollywood is indeed changing female leads after three months.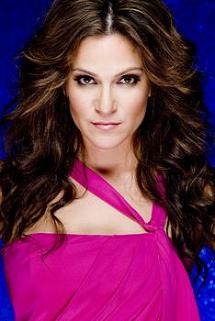 "Wicked's" Shoshana Bean will take over for Mel B's role of mistress of ceremonies, the "Peep Diva," on June 22. Bean is a Broadway veteran who made her debut on the Great White Way in the original cast of "Hairspray."

Blonde bombshell Holly Madison is replacing "General Hospital" actress Kelly Monaco. Madison was the star of the TV series "The Girls Next Door" and appeared on "Dancing with the Stars." She takes over the role of "Bo Peep."

The Spinners with their timeless collection of pop and R&B hits will perform at The Club inside the Cannery in North Las Vegas on Saturday, June 27 at 8 p.m. Throughout the years, they have earned 12 gold records and been nominated six times for a Grammyr Award. Tickets start at $9.95, call 702-507-5757 or 866-999-4899.

ABBA tribute band, Arrival will perform at The Club inside Cannery in on Saturday, July 4. Arrival from Sweden was founded in 1995 and is currently the largest ABBA show in the world. They have performed in more than 20 countries worldwide. The show features 12 members on stage including some original ABBA band members. With exclusive worldwide rights, Arrival wears exact reproductions of the original costumes. Tickets start at $9.95, call 702-507-5757 or 866-999-4899.

ANDREW DICE CLAY CONCERT ENGAGEMENTS AT WYRICK THEATRE

Hardcore comic Andrew Dice Clay will headline at the Steve Wyrick Theatre at the Miracle Mile Shops at Planet Hollywood, June 25-28 and July 2-5 at 10:30 p.m. Tickets are $49.99, $69.99 or $150, call 702-777-9974 or online at stevewyricktheatre.com.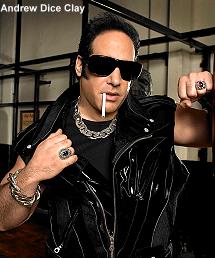 Most recently, Clay starred in "The Celebrity Apprentice" and the VH1 series "Dice Undisputed."
ORLEANS MARKS JULY 4 WITH UNCLE SAM'S COMEDY JAM
"Uncle Sam's Comedy Jam" with Mike Epps, Arnez J, Earthquake and Leslie Jones will be the 9 p.m. entertainment venture at the Orleans Arena on the Fourth of July. Tickets are $45 and $57.50, call 702-284-7777.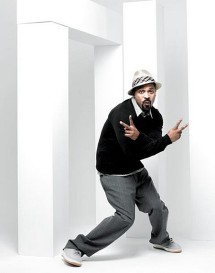 Epps headlines the group of comedians. He's appeared in recent films, including "Next Friday," "Friday After Next," "The Honeymooners," "Next Day Air" and the new Las Vegas-centric box office hit "The Hangover."
Arnez J has landed the role of host on BET network's signature standup comedy series "Comicview." Earthquake was a recurring character on the television show "Everybody Hates Chris," lent his voice to the animated feature "Barnyard," and stars in his concert DVD "About Got Damm Time."
Leslie Jones has appeared at comedy clubs and on television.
T&T TO LAUNCH 'MISCHIEF ON WEDNESDAYS'
On June 17, T&T (Tacos & Tequila) Mexican restaurant on the atrium level at Luxor launched Mischieve Wednesdays, a weekly pre-party starting at 7 p.m. that leads up to LAX nightclub opening. These events feature the Mischieve Photo Booth, where the partygoer who takes the most mischieve-ious photo wins a $100 bar tab, and T&T's "Entertainment Zone," showcasing a different entertainment option each week, ranging from guacamole wrestling to tarot card and palm readings. Drink specials include $5 house margaritas, $5 Hornitos shots and $5 Tecaté.
THE ROCKHOUSE ANNOUNCES FOURTH OF JULY WEEKEND PROMOTIONS
The Rockhouse Bar & Nightclub on the Strip in front of the Imperial Palace will give away $100 bar tabs to the first 10 groups of five or more ladies to arrive at the only ultra dive bar starting at 9 p.m. on Thursday, July 2. Ladies who don't make the cut will get free drinks from 10:30 p.m. until midnight that night.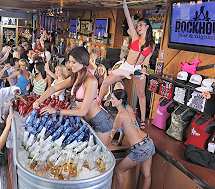 To keep the Fourth of July weekend rockin' The Rockhouse will reward all ladies showing their patriotic spirit by wearing red on Friday, July 3, white on Saturday, July 4 and blue on Sunday, July 5 with complimentary drinks all night long. Anyone who shows a military ID will enjoy free admission and a complimentary first drink.
MONTHLY WINE WALKS BEING HELD AT LAKE LAS VEGAS
Vino di Lago monthly wine tastings on Saturdays are being held outside at the Mediterranean-themed MonteLago Village at Lake Las Vegas by the Muscular Dystrophy Association of Southern Nevada (MDA). Future dates this year are from 7 p.m. to 10 p.m. on June 20, July 18, Aug. 15, Sept. 12 and Oct.10. During these events free "Jazz on the Lake" concerts will take place lakeside.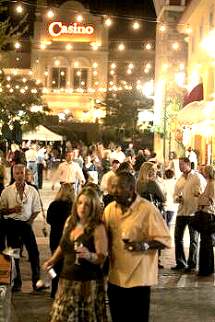 The final two wine tastings will take place on Nov. 21 and Dec. 19 in the afternoon from 2 p.m. to 5 p.m.
Tickets for Vino di Lago in Henderson, Nev., are available at the event for $25 per person with proceeds benefiting the MDA or they can be purchased at https://secure.mdausa.org/ mdavinodilago.
MORE TIDBITS AND HAPPENINGS
The Harmon Theater at The Miracle Mile Shops has begun "After the Show," a new "variety" showcase where you never know who will be in the audience or performing. The show opened June 15 and runs weekly on Mondays. Guests can sign up on the fly to show off their talents while Cashetta, the theater's star of "Magic's a Drag" hosts the unscripted affairs.
A special performance of "Jersey Boys" will benefit Nevada Public Radio on Friday, June 26. Five hundred tickets in the front orchestra section will be sold and the experience will include a Q&A session with the cast and crew following the performance. For information, call 702-258-9895.
On Friday, July 3, Wildheart's "Women of Rock" show will pay tribute to the female rock stars from the 60s to today in a free show at the Village Events Plaza from 7 to 10 p.m. On July 4, entertainment from 5 to 9 p.m. will be the JV All-Stars followed by a free fireworks show.
The City of Henderson will celebrate Independence Day on July 4 from 6 to 9 p.m. with an evening filled with a variety of family-friendly events, three stages with live music, and a fireworks show at the Henderson Events Plaza in the Water Street District.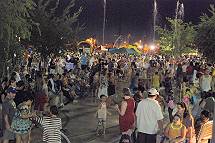 Entertainment will include the Henderson Symphony Orchestra, country music entertainer Randy Anderson, and classic rock tribute band The Downstrokes. Admission and parking is free with some activities requiring a fee. For information, call 702-267-2171 or visit www.HendersonLive.com.
Reminder, the 23rd annual "Ribbon of Life" stage spectacular fundraiser will take place at the Las Vegas Hilton on June 28 at 1 p.m. and highlighting more than 300 performers from production shows in Las Vegas. Tickets range from $50 to $250.
Nove Italiano at the top of the Palms is holding a five-course tasting and wine pairing event hosted by Executive Chef Geno Bernardo and winemaker and vineyard manager of Darioush Winery, Steve Devitt at 7 p.m. on Thursday, July 9. Cost is $175, call 702-942-6856.
The Nevada Broadcasters Association (NBA) will hold its 14th Annual NBA Hall of Fame Dinner, recognizing and showcasing excellence in the radio and television industry, on Saturday, Aug. 15, at the Red Rock resort. The cost for the reception and dinner event is $40 per person; call Earlene Lefler at 702-794-4994.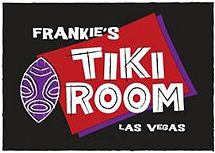 Frankie's Tiki Room at 1712 W. Charleston is offering new late night specials from 3 - 8 a.m. daily. During this time, guests may purchase any shot plus any beer for $5 and all well drinks for $2.50 each. Movie enthusiasts can have popcorn and watch back-to-back movies at 4 a.m. every Thursday. On June 25, the movies will be "Scarface and "Cocaine Fields."


CONTINUE ON TO...:

>THIS WEEK'S LAUGHLIN SEGMENT
>LAST WEEK'S LAS VEGAS SEGMENT
>VEGAS VIEW FULL ARCHIVES
>Return to "Heard Around Town"
>Return to Las Vegas Leisure Guide