VINCE NEIL HAS OPENED HIS TRES RIOS CANTINA AT THE HILTON
Mötley Crüe's front man Vince Neil has opened a themed bar, Tres Rios Cantina, at the Las Vegas Hilton in the East Tower. It features his Tres Rios tequila along with memorabilia and photographs from his extensive collection of awards, costumes and instruments from his storied career.
Column Continues Below Advertisement
TIM ALLEN MAKES HIS DEBUT PERFORMANCE AT THE MIRAGE
Actor and comedian Tim Allen will take the stage at the Terry Fator Theatre at The Mirage for the first time on Friday, Aug. 13 at 10 p.m. Allen is best known for playing Tim "The Tool Man" Taylor on the hit TV show "Home Improvement" from 1991 to 1999. Tickets are $59, $79 and $99, call 800-627-6667.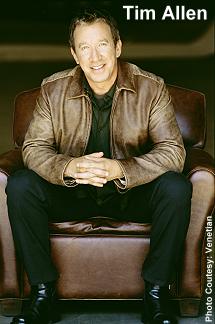 Allen performed his first stand-up routine in 1979 at a comedy club in Michigan on a dare from a friend. For his "Home Improvement" role, Allen won a Golden Globe and eight consecutive People's Choice Awards. In the mid-'90s, Allen entered the film industry and starred in the top-grossing Disney movie "The Santa Clause." He reprised his role as Scott Calvin/Santa Claus in two sequels.
In addition, Allen has penned two bestselling books, "Don't Stand Too Close to a Naked Man" and "I'm Not Really Here."
LOUIE ANDERSON WILL RELOCATE TO COMEDY CLUB AT PALACE STATION
The first news a couple weeks ago was that comedian Louie Anderson will close his "Larger Than Life" show at the Excalibur on Aug. 1. Now the news is two-time Emmy award winner Anderson teaming with national comedy club owner Joe Sanfelippo will begin a new headlining residency at Palace Station on Tuesday, Sept. 7, in what is currently Bonkerz Comedy Club Showroom.
To complement the move, Palace Station will be renaming the showroom after Anderson and transform the 250-seat room with Anderson's memorabilia decorating the walls. Anderson will also be bringing his acclaimed "Standup Boot Camp," which he co-founded with comedian Kyle Cease, to Palace Station. "Standup Boot Camp" is an interactive seminar where Anderson and Cease mentor aspiring comedians in every aspect of the entertainment industry, from comedic delivery to hiring the best representation. More information can be found at www.standupbootcamp.com.
TREASURE ISLAND COMMITS SUMMER TO COMEDY HEADLINERS
Stand-up personalities Carlos Mencia, Bill Cosby and Bill Engvall will headline at the Treasure Island Theatre this summer. Mencia kicks things off June 25, Cosby appears July 2, and Engvall extends the laughs on Aug. 13. Tickets are $49, $59 and $35, call 866-712-9308.
Mencia began his stand-up career performing at The Laugh Factory during amateur night. In early 2005, "Mind of Mencia" debuted on Comedy Central and wrapped its fourth season in late 2008.
Cosby is an influential major star whose hit 1980s show, "The Cosby Show," made him a household name and institution. As a famous comedian, Cosby has earned five Grammy Awards for best comedy album.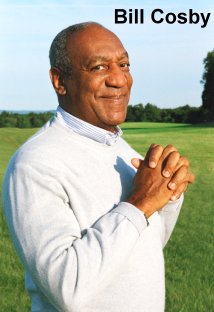 Engvall is well known from his half-hour sitcom, "The Bill Engvall Show, " the "Blue Collar Comedy Tour" featuring fellow funny men Jeff Foxworthy and Larry the Cable Guy, and his 1996 "Here's Your Sign" comedy act.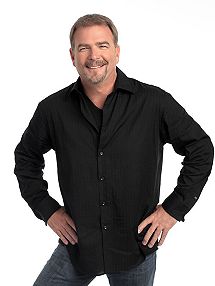 VINCE NEIL PERFORMS AT THE CRUZAN CAMPFIRE CONCERT SERIES
The Palms Pool & Bungalows, in partnership with Cruzan Rum, has announced another poolside show in its Cruzan Campfire Concert Series. Vince Neil will perform on Thursday, July 1 at 9 p.m. and present a mix of music from his latest release coming out this month "Tattoos & Tequila" as well as chart-toppers from his days as Mötley Crüe's front man. Tickets are $30 and $50, call 800-745-3000.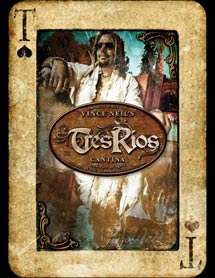 COMEDIAN BILL MAHER HEADLINES ORLEANS SHOWROOM
"Politically Incorrect" comedian and political commentator Bill Maher will bring his trademark humor back to The Orleans Showroom for a two-night engagement, July 17 at 18 at 8 p.m. Tickets start from $54.95, call 702-365-7075.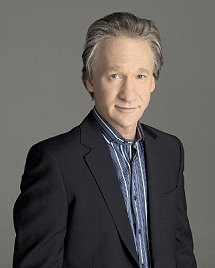 The HBO late-night talk-show host and comedian began his stand-up career in 1979, and was host of New York City comedy club Catch a Rising Star. In 1982, Maher began appearing on the Johnny Carson and Dave Letterman shows, and other programs such as "Murder She Wrote." His 1983 film debut was in "D.C. Cab."
Maher's political humor hit notoriety with TV show "Politically Incorrect" and for the last seven years HBO's "Real Time with Bill Maher." His scathing humor has garnered 21 Emmy nominations. In October 2008, he took a swipe at organized religion with "Religulous," which went on to become the seventh-highest grossing documentary ever.
Multi-talented Maher has written four bestsellers: "True Story," "Does Anybody Have a Problem with That? Politically Incorrect's Greatest Hits," "When You Ride Alone, You Ride with Bin Laden" and most recently, "New Rules: Polite Musings from a Timid Observer."
'VARIETY TOAST OF THE TOWN' OPENS AT SAM's TOWN LIVE! JUNE 24
With Dennis Bono moving his free radio variety show to South Point, the void is being filled by a new show "Variety Toast of the Town." Beginning June 24 inside Sam's Town Live! at Sam's Town on Boulder Highway, the new weekly variety and music show produced by Ed Mathews' Desert Productions will debut. Admission is free to all B Connected Club members, call 702-284-7777.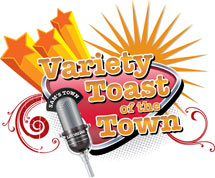 Every Thursday at 2 p.m., "Variety Toast of the Town" will feature well-known Las Vegas entertainers in a 75-minute variety show format. For the launch, special guest emcees Clint Holmes and Domenick Allen (Vocal Soup) will present an array of acts including the ladies of "Menopause The Musical," Genevieve Dew and Mark Giovi of "Ebony and Ivory," Lena Prima, the magic of Jason Andrews, Fifth Avenue and Leonardo and his Piano Follies' Hit Parade Band.
TOP OF NEXT COLUMN
LARRY GATLIN AND THE GATLIN BROTHERS HEADLINE AT THE CANNERY
Country music stars Larry Gatlin and the Gatlin Brothers will perform at The Club inside the Cannery in North Las Vegas on Saturday, July 3 at 8 p.m. Tickets range from $14.95 to a table for four at $79.95, call 702-507-5757.
Larry Gatlin began his career writing songs that were recorded by legendary greats such as Johnny Cash, Kris Kristofferson, Barbara Streisand and even Elvis Presley. As a solo artist with his brothers Steve and Rudy singing backup, Larry released two albums and landed at No. 1 on the charts with the Grammy-winning "Broken Lady." The Gatlin brothers formed an official trio and in 1979 signed a group deal with Columbia Records. Their first album as Larry Gatlin and the Gatlin Brothers spawned the No. 1 hit, "All the Gold in California." The Gatlin Brothers have released more than a dozen Top 40 hits.
NEAL PRESTON PHOTO EXHIBIT OPENS AT HARD ROCK HOTEL
On June 18, the Hard Rock Hotel opened an exclusive photo exhibit featuring the works of legendary rock photographer, Neal Preston. The collection provides an extensive overview of Preston's body of work, shot over four decades. It includes a limited-edition never-before-seen Led Zeppelin enlarged contact sheet that is a collaboration between "HRH" magazine and Preston.
Preston has spent four decades traveling the world photographing rock royalty. His body of work is one of the music industry's most extensive and significant photo collections.
ABBA THE MUSIC WILL PERFORM AT EASTSIDE CANNERY
Direct From Sweden, ABBA The Music will perform at the Eastside Cannery on Boulder Highway on June 27. The band will present the favorite songs from the Swedish pop phenomenon. Tickets are $17.95 and $24.95, call 702-856-5470.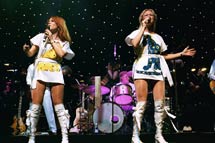 ABBA The Music had their breakthrough when they won a European sing and look-alike competition. With a number of original ABBA band members they have been touring the world selling out arenas. The Official International ABBA Fan Club described the group as the "absolutely best ABBA since ABBA."
THE DISTRICT AT GREEN VALLEY RANCH OFFERS FREE FUN
This summer, The District at Green Valley Ranch is offering free live music and outdoor movies. Music on Main Street is every Friday and Saturday evenings from 6-9 p.m. with a variety of local and regional talent performing a diverse lineup of musical genres. The Outdoor Picture Show running through October is every Friday and Saturday at 8 p.m. at The Green. In addition, there is a vintage-style carousel ride at The Green, featuring 32 animals and two chariots. Tickets are $2. For more information, visit shop-the-district.com or call 702-564.8595.
QUICK CLIPS
Effective immediately, MGM MIRAGE (NYSE:MGM) shareholders approved re-branding the iconic hospitality leader "MGM Resorts International." In addition, the company announced that it will re-launch its Players Club loyalty program as M Life.
The Walt Disney Co. plans to close five ESPN Zone restaurants and one is in Las Vegas at New York-New York, which opened in July 2001.
Nu sanctuary, the new restaurant and lounge at Town Square, has started "Bite Wednesdays," hosted by Ketel One models and featuring resident DJ Fuzion and guest DJs, drink specials and a four-entrée sampler for $18. For information, call 702-527-7851 or visit www.nulounge.com.
The Village Lake Las Vegas is offering a free "Jazz on the Lake" lakeside lawn concert series on Saturday nights from 7 to 10 p.m. Different local jazz artists are featured each week.
Temptation Sundays are occurring every Sunday through Sept 5, from 1 to 7 p.m. at the Luxor's South Pool. The LGBT pool parties have different weekly themes. General admission is $20 and $10 for locals and Luxor and Excalibur guests. For information, visit www.luxor.com/lgbt.
The Cabaret Showroom at the Liberace Museum will present "Red Silk" with Susan Haller singing and Danny Wright on piano on Saturday, June 26 at 7:30 p.m. Wright has twice been named by "Billboard Magazine" as a Top 10 artist in his genre. Haller has composed more than 200 original songs, network TV commercials, and voiceover scripts. Tickets are $20 in advance and $25 at the door, call 702-798-5595 x 114.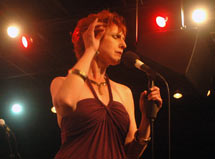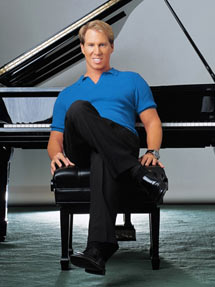 Garfield's Restaurant located in the Desert Shores will present the Summerlin Jazz Festival on July 2 and 3 from 4-10 p.m. The musical event highlights 10 prominent performers. Admission is $25 and includes two free drinks. Tickets need to be purchased in advance, call 702-925-8333.
Opening early at 4 a.m., the NASCAR Café inside the Sahara Hotel is hosting a month-long World Cup celebration featuring a special English menu, a variety of English beers on tap, ESPN remote broadcasts featuring local celebrity John Barr, house specials on alcohol and food and live broadcasts of every game from South Africa. World Cup coverage is daily through July 11 from 4 -10 a.m.
The "Sexy Summer Bash" will start at McFadden's Restaurant and Saloon at the Rio on Saturday, June 26. The boozy beach bash will hold the "Sexiest Beach Bunny: and "Hottest Beach Babe" contests at midnight for cash and prizes.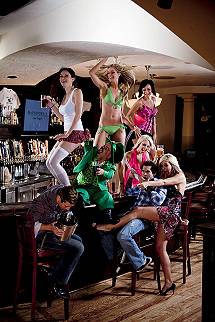 The Tiffany & Co. luxury shopping experience has gone mobile with an Engagement Ring Finder, the jeweler's first iPhone® application. This move was in response to a growing customer desire for mobile and interactive shopping and offers users the tools such as Ring Sizer for selecting the perfect Tiffany diamond engagement ring.
The non-profit, Las Vegas landmark Gilcrease Orchard lets you pick your own food for a $1 per pound. It is open Tuesdays, Thursdays and Saturdays from 7 a.m. to noon.
ART EXHIBITS OPEN AT CHARLESTON HEIGHTS CENTER AND CITY HALL
The city of Las Vegas will open a new art exhibit on June 25 at Charleston Heights Arts Center and another exhibit July 16 in the Bridge Gallery at City Hall.
Through Sept. 9, the public for free can view an exhibit of drawings and paintings by New York-based artist John Nieman at the Charleston Heights Arts Center, located at 800 S. Brush St. The artist will give an informal talk during a free public reception Friday, June 25, from 5:30 to 7:30 p.m. in the gallery. The center is closed Sundays, Mondays and holidays.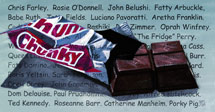 Nieman began making art after a career in the advertising industry. He has exhibited in 16 different venues over the past two years. In the spring, a collection of his paintings and poems was published in a book called "Art of Lists."
The "Celebrating Life! 2010 Winners Circle" free exhibit will be displayed July 16- Sept. 17, on the second floor of City Hall. The exhibit features award-winning pieces including drawings, paintings, photographs, mixed media, sculpture and ceramics from this year's annual art competition for Clark County residents age 50 and older.
Column Continues Below Advertisement


CONTINUE ON TO...:
>THIS WEEK'S LAUGHLIN NEWS
>LAST WEEK'S LAS VEGAS NEWS
>VEGAS VIEWS FULL NEWS ARCHIVES
>Return to "Heard Around Town"
>Return to Las Vegas Leisure Guide