STYX & REO SPEEDWAGON PERFORM AT HARD ROCK
Legendary rockers Styx and REO Speedwagon are hitting the road together for only three shows in three cities in 2011. One performance will take place at The Joint at the Hard Rock on Saturday, Sept. 24. Tickets start at $39.50.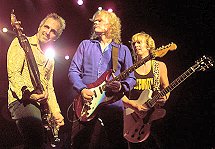 STYX - Tommy Shaw, James "JY" Young, Lawrence Gowan, Todd Sucherman and Ricky Phillips along with the occasional surprise appearance by original bassist Chuck Panozzo have performed more live since '99 than all of the previous years of their career combined. The group was spawned from a suburban Chicago basement in the early '70s.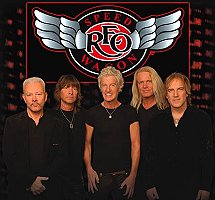 REO Speedwagon - Originally formed in Champaign, Ill. is still led by keyboardist Neal Doughty, a founding member since 1967, Kevin Cronin on lead vocals, guitar and keyboards since 1972, and bassist Bruce Hall since 1977 along with lead guitarist Dave Amato and drummer Bryan Hitt.
Column Continues Below Advertisement
SNL's SETH MEYERS DEBUTS AT THE MIRAGE
Comedian Seth Meyers will perform his stand-up routine when he debuts at The Mirage on Saturday, July 30 at 10 p.m. Meyers recently wrapped his 10th season on the award-winning variety show, "Saturday Night Live (SNL)." Tickets are $39.99 - $59.99.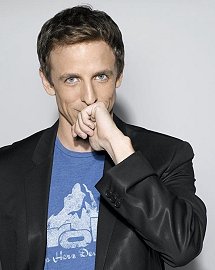 In 2001, the New England native joined the cast of SNL. Meyers recently completed his fifth season not only as the head writer, but as the anchor of SNL's longest-running recurring sketch, "Weekend Update." Prior to focusing his attention solely on "Weekend Update," Meyers was a regular player in the show, impersonating numerous characters and performing various impressions. Most notable was his portrayal of Senator John Kerry during the show's satire of the 2004 Presidential Election.
Most recently, Meyers hosted the 2010 ESPY Awards on ESPN and headlined the 2011 White House Correspondents' Association Dinner. He will next be seen hosting the 2011 ESPY Awards on July 13.
BOB DYLAN SET TO PERFORM AT THE PALMS
American songwriter Bob Dylan and his band will make a stop during their summer 2011 tour at the Pearl at the Palms on Saturday, July 16, at 8 p.m. Tickets range from $100 to $200.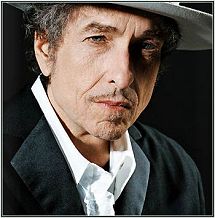 Dylan signed with Columbia in 1961 and began releasing albums influenced by multiple genres of music. The year 1965 is noted as the breaking point in which Dylan rallied the pop audience with the release of "Like a Rolling Stone," which became a No. 2 hit.
Throughout the late '80s and the '90s Dylan continued to release new material and tour with the likes of Tom Petty & the Heartbreakers and the Grateful Dead; splitting his time between touring, painting and studio projects.
JOE ROGAN RETURNS TO MANDALAY BAY THEATRE
TV personality Joe Rogan will bring his brand of stand-up comedy and 20 years of performing experience to Mandalay Bay on Friday, July 1 at 9 p.m. Tickets are $35 and $45.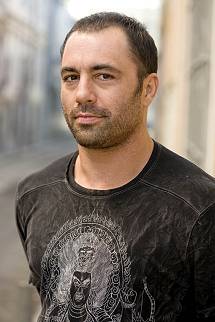 In March 2010, Rogan premiered his second one-hour special, "Talking Monkeys in Space," on Comedy Central and subsequently released the special on CD and DVD. He also has released two critically acclaimed CDs, "Shiny Happy Jihad" and "I'm Gonna Be Dead Some Day."
Since 2002, Rogan has provided color commentary for the Ultimate Fighting Championship (UFC) on Pay-Per-View and Spike TV. He was the host of the hugely successful reality show, "Fear Factor," for six seasons on NBC and played Joe Garrelli, the resident electrician on the hit NBC comedy series "NewsRadio."
ENGELBERT HUMPERDINCK HAS PARIS ENGAGEMENT
Grammy®-nominated musician Engelbert Humperdinck will bring his voice and talent to the 1,500-seat Paris Théâtre at Paris Las Vegas July 21-24. Tickets range from $62.20 to $506.70 for Le Premiere Box Seats with a VIP meet-and-greet and amenities.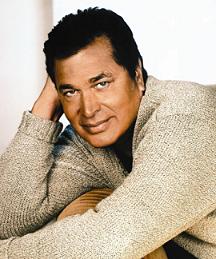 A legend in the international music industry, Humperdinck has sold more than 150 million records throughout his 40-plus year career and earned 63 gold and 24 platinum records. He has recorded everything from the most romantic ballads to the platinum-selling theme song for the latest "Beavis and Butthead" movie, and even a dance album which hit the top ten in the Billboard dance charts.
PAUL REVERE AND THE RAIDERS OFFER FRIVOLITY
Paul Revere, also referred to as "The Last Mad Man of Rock and Roll," along with The Raiders will bring their slapstick comedy, music, and "over the top" entertainment experience to the Cannery in North Las Vegas on Saturday, July 2 at 8:30 p.m. Founding member Revere with his delightful personality has had 15 Top 40 hits. Tickets are $29.95.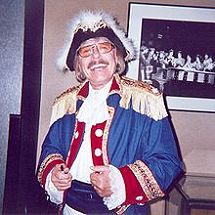 TOP OF NEXT COLUMN
NERVO HAS EXCLUSIVE RESIDENCY AT WYNN
The premier nightlife and daylife venues of Wynn Las Vegas will extend their musical partnership with the addition of Australian duo NERVO exclusively joining the DJ line-up in 2011. The two separate management groups, operating Encore Beach Club, Surrender, Tryst and XS Nightclubs, will share multiple dates with sisters Liv and Mim Nervo throughout the remainder of the year.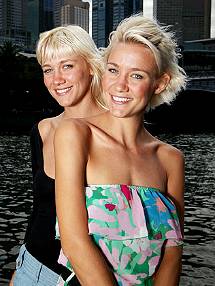 NERVO was recently spotted bridging the gap between the underground and mainstream as the DJs on the Britney Spears "Femme Fatale" tour. The duo has worked with top producers such as David Guetta, Afrojack, Avicii, Armin Van Buuren and Steve Aoki. Their pop collaborations include Kylie Minogue, Ke$ha and Kelly Rowland, scoring a No1 in multiple territories as writers for "Guetta and Rowland." NERVO debuted their hit first dance release "This Kind of Love" at last year's Winter Music Conference.
MARK OTOOLE's DEBUTS'THE CROONER' AT M RESORT
Mark OToole will debut his CD "The Crooner" on stage with his seven-piece band and background singers in the Ravello Room at the M Resort on Tuesday, June 28, at 6:30 p.m. As part of the evening, a two-camera shoot is planned along with a meet-and-greet after the performance. The show is open to the public and there's no cover charge.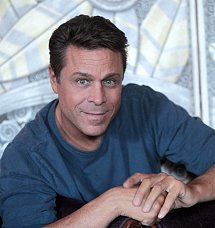 "The Crooner" was produced by Grammy winner Keith Olsen, one of America's great record producers, who has had success with such artists as Fleetwood Mac, Emerson, Lake & Palmer, Kim Carnes, Eddie Money, Whitesnake, Rick Springfield, REO Speedwagon, Starship, .38 Special, Santana, and Pat Benatar to name a few. Olsen and OToole made the 13-track CD at the Palms Studio. The quality of O'Toole's powerful voice is ideally suited for the songs of the Great American Songbook and Les Brown Jr.'s Band of Renown provides the instrumental backing for the album.
DREDG TO PERFORM AT THE LOUNGE IN THE PALMS
On Saturday, July 30 at midnight, Bay Area rock band Dredg with special guest Fair to Midland will perform in The Lounge at the Palms. The group dredg is on the brink of releasing their fifth album in more than 15 years. The new album is "Chuckles and Mr. Squeezy." Cost is $15.
LAS VEGAS FILM FESTIVAL WILL BE HELD AT HILTON
The 2011 Las Vegas Film Festival will take place July 14 - 17 at the Las Vegas Hilton. The four-day event will showcase more than 40 original films and documentaries. Tickets for the festival will be $8 for individual screenings, $25 for a five-film mini passes, $50 for all-day film passes, and $100 and $150 for all-access passes.
The seclude includes red carpet events with celebrity and filmmakers, VIP parties, galas, interactive filmmaker panels, a screenplay competition, award presentations and Q&As with actor and cult icon Michael Madsen and animator Chuck Jones, a collection of short films by UNLV students, and much more.
Two of the films to be screened are the Las Vegas premiere of "The Story," produced by The Ski Channel and starring ski legends and Olympic gold medalists Bode Miller and Lindsay Von, and a special screening of "Vice," which is free to the public for the first 500 tickets reserved at www.lvfilmfest.com.
CLUB FORTUNE CASINO PRESENTS 'BATTLE OF THE BANDS
Club Fortune Casino in Henderson is giving groups the chance to compete in the "Battle of the Bands" and win $2,500. Hurry, the free registration is through June 22 and the battle begins on July 1, contact BattleoftheBands@ GamingVenturesInc.com.
QUICK CLIPS
"Piano! Las Vegas™" starring star Ryan Ahern at the V Theater inside Miracle Mile Shops at Planet Hollywood is adding a comedy magic act to the afternoon show. The new addition will be a rotating cast of comedy-magicians opening the show and returning midway through. The show will also introduce a new arrangement of songs.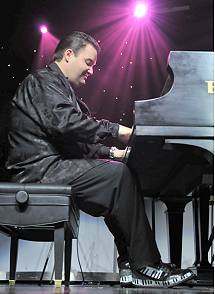 The Las Vegas Fight Shop inside the Miracle Mile Shops at Planet Hollywood will host a free autograph signing with Ultimate Fighting Championship Octagon Girl Arianny Celeste from 6 to 8 p.m. on Thursday, June 30. The free autograph signing is sponsored by FIGHTCHIX, the first and leading brand of women's MMA gear and apparel.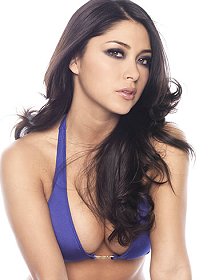 Blue Man Group is offering a dinner and show package for $135, which is a savings of $70. The deal includes a highest level blue zone ticket, a prix fixe dinner at one of the various restaurants inside The Venetian and The Palazzo, two-for-one cocktails at Salute Dueling Pianos Lounge, and a complimentary drink and admission to LAVO Nightclub inside The Palazzo.
INDEPENDENCE DAY CELEBRATIONS
PBR Rock Bar & Grill will commemorate America's independence with a weekend BBQ Patriotic Patio Party - Thursday, June 30 to Monday, July 4. The celebration will feature $5 Washington Apple shooters, $1 bull rides, and a live DJ.
On Sunday, July 3, the Village Lake Las Vegas will hold a lakeside Independence Day celebration with The Henderson Symphony Orchestra providing live, classically-inspired music by 65 volunteer musicians starting at 8 p.m. Other activities from 3-8 p.m. will include a live DJ, face painting and balloon artists, with the day ending at 9 p.m. with fireworks.
On Monday, July 4 from 9:30 to 11:30 a.m., the Village Lake Las Vegas will feature singers performing tunes from Broadway, jazz, R&B, pop, country and classical genres.
There will be fireworks at Posh Boutique Nightclub on Saturday, July 2 at midnight when E!'s "Married to Rock" sensational blonde bombshell, Josie Stevens, hosts a "Red, White and Boobs" bash. Stevens will also host a bikini contest where the winner will be awarded $5,000 in cash and prizes.
Column Continues Below Advertisement
CONTINUE ON TO...:
>THIS WEEK'S LAUGHLIN NEWS
>LAST WEEK'S LAS VEGAS NEWS
>VEGAS VIEWS FULL NEWS ARCHIVES
>Return to "Heard Around Town"
>Return to Las Vegas Leisure Guide