TONY ORLANDO PERFORMS OVER FOURTH OF JULY


There will be a lot of fun energy in town when Tony Orlando headlines at the Tropicana Express in the Pavilion Showroom on July 3 and 4. Tickets are $34, $45 and $55, call 800-243-6846.

Orlando excels at energizing and exciting an audience. He's one of America's most enduring stars and recently celebrated the 30th anniversary of his American anthem recording of "Tie A Yellow Ribbon 'Round The Ole Oak Tree."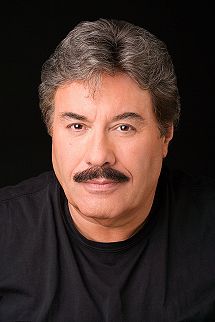 From million selling records and five No. 1 hits, a popular television variety series, movies and Broadway appearing in "Barnum" and "Smokey Joe's Caf'," Orlando has conquered every facet of show business. Born and raised in New York City, he began hitting the national charts at the age of 16 with "Halfway to Paradise" and "Bless You" as the first vocal artist to sign with Epic Records. He later routed his musical career to the nonperformance side and became one of the youngest vice-presidents for CBS Records heading their April-Blackwood music label.
Through no plans of his own, Tony was coaxed into putting his voice on a demo record for a song titled "Candida" for his friends Hank Medress and Dave Appell at Bell Records. The record was released under the name of the record promotion director's daughter, Dawn. After "Candida," Medress had Orlando record "Knock Three Times," which became No. 1 and was the top song of 1971 selling more than six million copies worldwide. The immense popularity of the song is still evident today with it being featured in the hit movie "Now and Then."
More hit tunes followed along with his weekly variety series on CBS that ran for four seasons from 1974-1976. Breaking new ground, it was the first multi-ethnic variety show on television. Orlando, of Hispanic and Greek origins, and Hopkins and Wilson, African Americans, were an instant hit.
Orlando has played to packed arenas and for five Presidents. He was one of the first entertainers to be featured as a subject of VH1's "Behind the Music" in 1998. Since 1993, Orlando has been a resident of Branson, Mo., where he has performed more than 2,000 shows.
THE RIVERSIDE HAS ADDED MORE ACTS TO ITS FULL SCHEDULE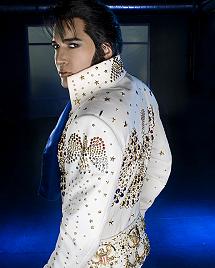 There's always top notch entertainment at the Riverside Resort and more acts have recently been added: Trent Carlini "The Dream King" Aug 11-16; The Lettermen Oct. 13-18; Larry Gatlin & The Gatlin Brothers Dec 26, 2009 - Jan 2, 2010; Charo Feb 2-6; and Sha Na Na April 13-18.
FELIX CAVALIERE'S RASCALS STOP AT THE TROPICANA EXPRESS
Felix Cavaliere's Rascals will appear in the Pavilion Showroom at the Tropicana Express on June 20. From 1965 through 1969, the Rascals were one of the biggest groups in the country, yet they disbanded in 1972. Tickets are $30, $35 and $45, call 800-243-6846.

TOP OF NEXT COLUMN
RIVER PALMS IS ALWAYS BOOKING DIFFERENT COMEDIANS
Sammy's Comedy by the Shore is ongoing at the River Palms with accomplished comedians rotating weekly and performing Wednesday-Sunday at 8 p.m. Tickets are $15 and $25, call 800-835-7904. Look for funny people Jeff Barrett and Michael D., June 17-21, followed by Rob Brackenridge and Quinn Dahle, June 24-28.
Brackenridge, who spent most of his formative years in the principal's office, was destined to become a comedian. Born and raised in Wisconsin, he has been based out of Los Angeles since 1992 and spends most of the year on the road. He tours regularly for the U.S. troops on the Miller Lite "Lite Laffs" program, and has performed in 10 different countries and most of the 50 states.
RIVERSIDE OFFERS TRIBUTE SHOW
Shows at the Don Laughlin's Riverside will be paying tribute to Jimmy Buffett, June 17-21, and Bon Jovi, June 24-28.
"Adventures in Parrotdice," is a Jimmy Buffett tribute show starring Barrie Cunningham, who has toured the world with "Legends in Concert," "American Superstars" and "Stars in Concert." Tickets for the 8 p.m. shows that highlight the look, the sound and the guitar are $32.50, call 702-298-2535 or 928-763-7070.
"Dead or Alive," which is a tribute to Bon Jovi, is an exact reproduction of the world famous rock group. Every little detail down to the last hair strand has been re-created in this show.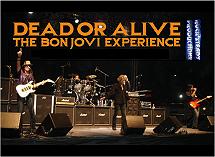 Paul Gizzo's re-creation of "Jon" is unbelievable. He's so good that even Richie Sambora paid Gizzo the highest honor by jumping on stage and playing with him. The rest of the band also has every character's looks that are exactly like the real person they are impersonating. Tickets are $27.50.

ANNUAL FOURTH OF JULY FIREWORKS PLANNED

The annual "Rockets Over The River" fireworks show is planned to begin shortly after dark on July 4.

The 19th annual "Rockets Over The River" display will be free for public viewing along the entire Laughlin River Walk. Typically, this extraordinary display is one of the most spectacular and exciting in the West as the pyrotechnic company shoots its rockets into the dark desert sky. The show will be choreographed to patriotic music that will be simulcast by the Laughlin hotels and local radio stations.
Last year's fireworks show was the biggest in the town's history. For additional information, visit www.VisitLaughlin.com or call 800-4-LAUGHLIN.
COLGATE COUNTRY SHOWDOWN TALENT CONTEST IS A FREE SHOW
The 28th Annual Colgate Country Showdown talent contest, which is one of the largest country music artist searches in the nation, will be held at the Riverside in The Starview Room on June 25 at 6 p.m. The free show with individual acts competing for prizes begins at 6 p.m. This year's contestants, consisting of 10 finalists, promise to put on a good show. Due to popular demand the show has been moved to The Starview Room to provide ample seating. Highway Country (KIXW/KIXF/KHWZ) is hosting the local division event for the tenth time.



CONTINUE ON TO...:


>THIS WEEK'S LAS VEGAS NEWS
>LAST WEEK'S LAUGHLIN NEWS
>VEGAS VIEW FULL ARCHIVES
>Return to "Heard Around Town"
>Return to Las Vegas Leisure Guide