HIGHWAY COUNTRY TALENT CONTEST OPEN TO THE PUBLIC
The 30th Annual Texaco Country Showdown hosted by Highway Country (KIXW/KIXF) radio will be held at Don Laughlin's Riverside on Thursday, June 23, at 6 p.m. Admission is free.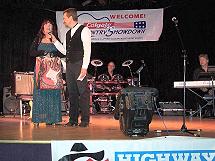 Thousands of aspiring artists and groups with up to seven members compete annually. Local winners advance to more than 40 state contests where the prizes include $1,000 in cash and the opportunity to compete at one of five regional contests in the fall. The final five regional winners receive an all-expense-paid trip to the National Finals to compete for $100,000 and the coveted National Title. For information, call 702-737-9899 or email sales@highwayradio.com.
EDGEWATER FEATURES COMEDIANS WEEKLY
The Edgewater sticks with "Comedy on the Edge" in the showroom every Friday, Saturday and Sunday at 7 p.m. Each show features two stand-up comedians. Upcoming acts are: June 17-19— John Bizarre and Drale Witham; June 24-26—Michael Pace and Lee Levine; July 1-3—Mike Marino and Cliff Yates; July 8-10—Karen Rontowski and Emily Galati; July 15-17—Tim O'Rourke and Todd Link; and July 22-24—Kris Shaw and Nola J. Tickets are $10 at the Edgewater Casino Cage or the door.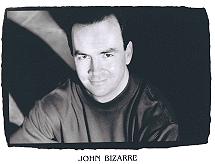 John Bizarre's animated face and rapid-fire delivery have made him a comedy club favorite as well as landed him scores of TV commercials. Bizarre made appearances at the 1988 and 1989 American Comedy Conventions in Las Vegas, which garnered industry attention that moved his career to Los Angeles. He has since appeared on "The Tonight Show with Jay Leno," NBC's "Friday Night!," Fox's "Comic Strip Live," "Showtime Comedy Club Network," A&E's "Evening at the Improv," and "Caroline's Comedy Hour." He was also a semifinalist on "Star Search." John's radio DJ background and unusually versatile voice have brought him work as voice-over talent for many television and radio campaigns (NutraSweet, Minit lube, Carl's Jr. and more).
RIVER PALMS FEATURES TRIBUTE SHOWS
If you can't see the Real McCoy, tribute acts offer a great option at the 2700 Club at the River Palms. Shows are at 9 p.m. and tickets are $10.
The next show on Saturday, June 18 will be a tribute to Neil Young and Crazy Horse by The Neil Deal starring Dennis Neil as Neil. As a big fan of "Neil" music since the '70s, it was only natural that Dennis Neil would adopt the role in playing guitar and singing for the tribute band.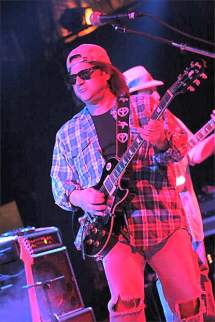 Future tribute shows will pay tribute to Neil Young, Bob Seger, Journey, Pearl Jam, Def Leppard and ZZ Top.
TROPICIANA LINES UP TRIBUTE ACTS
The Tropicana has lined up tribute acts to perform in The Pavilion Theater on Saturday nights at 8 p.m. Tickets are $10.
San Diego based Have A Cigar will perform on June 18 and pay homage to Pink Floyd. Have a Cigar started out as a tribute band in the truest sense, paying homage to fallen Pink Floyd keyboardist Richard Wright in late 2008 at local open mike sessions. Realizing the intoxicating effect this music had on people, the five Floyd fans pooled their collective talents and focused on presenting the majestic sounds of Pink Floyd. Have a Cigar can blast out note-for-note versions of much beloved David Gilmore guitar solos as well as using the experimental nature of the band as inspiration to unleash their own creative talents in the spirit of the Floyd.
Other tribute acts to follow include: Van Halen on July 2; Damage Inc. - tribute to Metallica on July 16; Alice in Cooperland - tribute to Alice Cooper on Aug. 6; and The Joshua Tree - tribute to U2 on Aug. 13.
TOP OF NEXT COLUMN
HARRAH'S 'MOONWALKER' SHOW REFLECTS ON JACKSON
Inspired by one of the biggest stars to ever live, "Moonwalker: The Refection of Michael" takes the audience on a musical journey into Michael Jackson's genius in the Fiesta Showroom at Harrah's, June 14-19. This touring production has Michael Firestone capturing Jackson's every move while backed by a live band, singers and dancers. Tickets for this musical journey are $25, $30 and $35.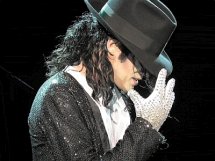 Firestone learned to imitate every Jackson move and vocal vibration and performed his songs in shows throughout his adolescence. Once Firestone became an adult, he moved to Las Vegas and began a career impersonating the "King of Pop." Prior to Michael Jackson's death, Firestone performed as a tribute artist in live shows such as "MTV Magic" and "Around the World" in Asia. He also headlined for "Legends in Concert" in Myrtle Beach, and "LaCage" and "Masquerade" in Atlantic City. In addition, Firestone did guest appearances on "Larry the Cable Guy's Christmas Spectacular."
MICHAEL MCDONALD PERFORMS AT NEW E CENTER
Five-time Grammy award winner and 'blue-eyed soul singer' Michael McDonald, who began a long association with Steely Dan in 1975 singing backup as well as playing keyboards onstage, will headline the Edgewater's new 2,600-seat, 27,000-square-foot entertainment and convention venue on Saturday, June 18. Tickets are from $25.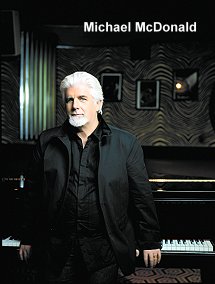 After Steely Dan, McDonald joined the Doobie Brothers on the road. In the years that followed, their sound evolved from guitar-driven rock to a sultry, tight R&B feel, with McDonald writing and singing lead on "Takin' It to the Streets," "What a Fool Believes," "Minute by Minute," and other signature songs. He began his solo career in 1982 following the Doobie Brothers' farewell tour.
RIVERSIDE HOSTS 'SUPERSTARS OF COUNTRY MUSIC'
"Superstars of Country Music" will recreate legendary performances of some of country music's biggest stars in Don's Celebrity Theatre June 17-19 and 21-26 at 8 p.m. The impersonators sound and look like the real thing. The talented singers are accompanied by the All Star Band and end the show with a celebration of the American Spirit in a patriotic finale. The artists will pay tribute to the likes of: Faith Hill, Carrie Underwood, Tim McGraw, George Strait and Gretchen Wilson. Tickets are $32.50.
QUICK CLIPS
Over the 4th of July weekend, the Avi will feature fireworks by Zambelli Int'l in the sky above the beach area just after dusk. Viewing is free.
On July 9, the Avi will feature "Vegas U2" – dinner and tribute to U2 from 7-10 p.m. in the party area at the Avi Beach Overlook. Vegas U2 is a rock show portraying the band in concert. Vegas U2 brings the costumes, uplifting music and attitude of a real U2 concert to audiences. Cost is $12, which include dinner, and a no host bar.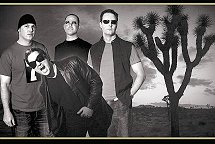 John Pinette's "I'm Starvin'! Comedy Tour" will stop at the Aquarius Pavilion on Saturday, July 23 at 8 p.m. His current comedy special, "I'm Starvin'," is a follow up to his successful comedy CD, "Show Me the Buffet." "I'm Starvin'" illustrates the humor in America's obsession with food and being fat. Pinette caught his big break when he was asked to tour with Frank Sinatra and he's since become a regular guest on "The Tonight Show" and "The View." Tickets start at $20.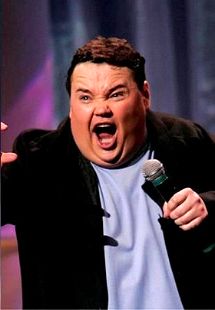 Tom & Sharon's Ballroom, Dance Party at the Riverside is scheduled June 25 from 1:30 – 4 p.m. Admission is free. For more information about parties or dance classes, call 928-754-2097.

CONTINUE ON TO...:

>THIS WEEK'S LAS VEGAS NEWS
>LAST WEEK'S LAUGHLIN NEWS
>VEGAS VIEW FULL ARCHIVES
>Return to "Heard Around Town"
>Return to Las Vegas Leisure Guide