The Tropicana is bringing BODIES... The Exhibition featuring real human bodies to Las Vegas on June 23. BODIES... The Exhibition is produced by Premier Exhibitions, Inc. in association with Concert Productions International and Jam Exhibitions and is currently receiving widespread acclaim and more than a million visitors in New York, London, Atlanta, and Tampa.
The exhibition showcases 21 whole-body specimens and more than 260 organs and partial body specimens. These real human bodies have been meticulously dissected, preserved through an innovative process called polymer preservation, and respectfully presented, giving visitors the opportunity to view the complexity of their own organs and systems.

Column Continues Below Advertisement


In the preservation process, human tissue is permanently preserved using liquid silicone rubber that is treated and hardened. The full-body specimens can take over a year to prepare and after undergoing the polymer preservation process, they become impervious to decomposition.
Ticket prices are $24 for adults, $22 for seniors, $15 for children 12 and under, and $21 for Tropicana Hotel guests. The Exhibition will be open daily from 10 a.m. to 10 p.m. For information, call 702-739-2411.
After running the 153-room Klondike hotel-casino near the Welcome to Fabulous Las Vegas sign since May 12, 1976, owner John Woodrum will see his property close on June 30. Royal Palm Communities of Boca Raton, Fla., has purchased the six-acre parcel. They are planning to build a new project expected to cost $1 billion. It will have 1,200 hotel condominiums and an 80,000 to 90,000-square-foot casino. Construction is expected to begin next year.
The Pampas Brazilian Grille has opened at the Desert Passage at the Aladdin and it is truly a different experience honoring the centuries old tradition of the Gaucho of the Pampas plains in Brazil, where farmers gathered and brought their finest meats and produce. The highlight of this type of dining is having servers bring skewers of meat to your table and carve it on the spot. You're given a disc that you turn up to signal that you are ready for more food. You dine at your own speed and can eat until you burst.
You start right away with some appetizers including Brazilian Cheese Bread and Fried Banana. Your next step is to enjoy a chilled food selection and then the full ongoing meal with endless choices. You will not leave hungry. Cost is a set price of $29 plus tax and gratuity. There is complimentary valet parking at the Harmon Street entrance if you drive.
The wide-open attractive Pampas Brazilian Grille can seat 300 and has private rooms that accommodate groups of 20 to 100 in formal seating or 250 reception style.
The new warm and friendly Bonefish Grill at 10893 Eastern Avenue in Henderson is an outstanding value and showcases the freshest fish possible that is inspected and hand cut daily. The food is incredible beginning with the signature appetizer Bang Bang Shrimp. For non-fish enthusiasts there are other grilled choices.
The first Bonefish Grill opened on Jan. 15, 2000 in St. Petersburg, Fla. Most of the restaurants are located throughout the Southeast and Northeastern coasts, and today the chain is expanding throughout the Midwest with a few stores in the West.
Sushi Roku has opened the Red Sun Lounge, a hip, relaxing space where diners can gather and enjoy everything from appetizers and cocktails to a full meal, and take in views of the Las Vegas Strip. The Red Sun Lounge located on the third floor of the Forum Shops at Caesars, is a spot to enjoy Sushi Roku's Red Sun Happy Hour, offered Sunday - Thursday from 4-7 p.m. and Friday - Saturday from 4-6 p.m. Sushi Roku embodies a minimalist style focusing on bamboo, chiseled stone and dark wood décor enhanced by the atmospheric addition of cascading water. For reservations, call 702-733-7373.
"Headlights & Tailpipes" is an adult-style production show that celebrates America's love for fast cars, motorcycles and seductive ladies. Its producer Jeff Kutash's has created a modernized rendition of the traditional Vegas-style production show with choreographed numbers mixed with a couple specialty acts.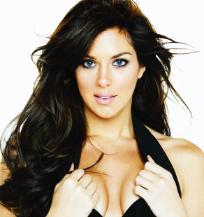 Playboy Playmate Lauren Anderson hosts the show with sexy numbers and costumes created to resemble car emblems and characters such as "Porsche" and "Mercedes." The sets incorporate cars ranging from a vintage Ford Thunderbird to the new 2007 Shelby Cobra as well as and the famous car from the hit movie "Starsky & Hutch." It's quite fascinating watching the set changes and wondering where everything gets stored.
The show stopping number features the BMX bike stunt performances by the BMX Road Warriors close up and personal. Comedy is provided by Dave Conrades and also by Ludo Vika. Ticket prices range from $39.95 to $59.95, call 866-888-3427 or 702-732-6325.
Legendary funk soul band, Kool & the Gang, will headline back-to-back performances at the Silverton in the Outdoor Events Center on June 30 and July 1. Tickets are $40, call 702-914-8557 or 1-866-946-4373.
Kool & the Gang, the group with a sound that has influenced the music of three generations with songs like "Celebration" and "Cherish," has sold over 70 million albums worldwide and won two Grammy Awards, seven American Music Awards, 25 Top Ten R&B hits, nine Top Ten Pop hits and 31 Gold and Platinum albums.
The Gang's latest effort, "The Hits: Reloaded," features the group's most popular tracks remixed with today's hottest artists including Ashanti, Lil Kim, Lisa Stansfield, Sean Paul and Jamiroquai.
The Rock 'n Roll Wine Oasis Reggae Bash will be held June 23 at the upper Flamingo Pool from 7:30 to 11 p.m. Up to 14 wineries will be featured in their own cabanas by the candle-lit pool while live Reggae will be presented by the band - BonaFide. There will also be body painting and the launch of Rock 'n Roll Wine's first wine, Reggae Rhapsody, from Amplified Wines Company. It's a blend of Riesling, Pinot Gris, Sauv Blanc and Chardonnay and only 100 cases were made. The event is $30 prepaid or $35 at the door. An RSVP is required, visit www.rocknrollwine.com.
Fremont Street Experience hosts Tops in Blue and and the International Folk Festival. All shows and performances at the Fremont Street Experience are free and open to the public.
Tops in Blue will perform on June 17 from 8 - 10 p.m. and be celebrating 50 years of entertainment history. Tops In Blue represents the United States Air Force and is one of the oldest and most widely traveled entertainment groups of its kind. This world-renowned production, Tops In Blue, is an all-active duty U.S. Air Force special unit made up of 35 talented amateur vocalists, musicians, and dancers selected for their entertainment abilities.
The 3rd Annual International Folk Festival will be presented by the Mexico Vivo Dance Company of Las Vegas, June 23-25. The festival will feature food and craft vendors and dance troupes from around the world.
Gerry McCambridge, the award-winning mentalist who won a worldwide following with one groundbreaking TV show, has made his Las Vegas Strip debut at the Stardust. He's appearing in the Stardust's Hypnotic Lounge, an intimate venue that is also the home of two comedy-hypnotism shows, "Hypnolarious" and "Hypnosis Gone Wild." McCambridge performs nightly Wednesday through Sunday at 5 p.m. and Monday and Tuesday at 8 p.m.
McCambridge made his mark in Las Vegas last year when he signed with a local casino for a three-week engagement and it turned into a highly-acclaimed 47-week stay. He earned international attention two years ago when he starred in an NBC television special, "The Mentalist." Tickets to his Stardust show are $27.95, call 702-360-5419.
The 16th Annual Las Vegas International Mariachi Festival, celebrating Fiestas Patrias (Mexico Independence), will be presented at the Las Vegas Hilton, Saturday, Sept. 16. The three-and-a-half hour musical event will feature the best Mariachis and entertainers from M'xico and the United States. Tickets are $117.28, $80.91 and $62.73, call 702-732-5755 or 1-800-222-5361.
The longest running Hispanic event in Las Vegas will feature the world's greatest Mariachi, Mariachi Vargas De Tecalitlán and America's premier mariachi, Mariachi Sol de México De José Hernández.
Also performing at the festival will be the colorful Ballet Folklórico San Juan and special guests Gilberto Gless (Mexico's greatest impersonator and humorist) and Angeles Ochoa.
It's been announced that Cirque du Soleil's extravaganza, "Delerium," will visit Las Vegas Sept. 8 and 9, and headline at the MGM Grand Garden Arena as part of the show's North American tour. In addition to being the troupe's first concert-style event, in a departure from Cirque's usual use of imaginary language, the touring show features specially-written lyrics in five different languages. Tickets are $135, $99.50 and $69.50 and on sale now.
Comedian Louie Anderson, 53, is taking a break from his show at the Excalibur beginning June 15 for gastrointestinal surgery. He debuted his show, "Louie, Larger Than Life," in March and plans to return to the stage after his surgery on July 15.
The Imperial Palace Karaoke Club at Tequila Joe's, which debuted in September 2003, closed Tuesday night, June 6, on a high note with the Fat Lady singing a soprano karaoke rendition of "The Party's Over." Tequila Joe's closed and now construction crews are remodeling the club to prepare it for the grand opening of Beacher's Rockhouse scheduled for July 15.
The Venetian is planning on being the first property in Las Vegas to introduce mobile gaming since the Gaming Control Board is allowing gambling on hand-held devices in the state of Nevada. Wireless gaming will be allowed in the resort's public areas such as restaurants, nightclubs, and poolside, and will offer blackjack, roulette, video poker, and slots.
The Temptations tribute group has returned to "Legends in Concert," the award-winning celebrity tribute at the Imperial Palace. The Temptations replace Bruce Springsteen and Madonna in the current show, which also includes Jay Leno, Tina Turner, Prince and Elvis Presley. "Legends in Concert" began its 24th year May 5 and celebrated its 5 millionth visitor on June 5.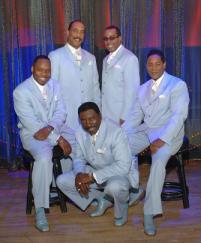 Madame Tussauds will offer all fathers one free admission on Fathers Day, June 18, with the purchase of one admission.
The Riviera is presenting a summer series of top-notch pianists performing on the new Ristorante Terrace, located just outside the Ristorante Italiano restaurant, Tuesday through Sunday from 5 to 10 p.m.
Viator, the single largest online resource for tours and activities worldwide in 450-plus destinations and 75 countries, has acquired Las Vegas-based LookTours, a leading provider of Las Vegas and other major market sightseeing tours and destination activities since 1999 with more than 1,500 offerings.
Earlier this month, Swatch launched a new product line and featured the three members of the Blue Man Group. The watch company created a strictly limited-edition model as well as a mass produced model for the Swatch Jelly in Jelly collection using the Blue Man Group as their first featured artist.
On Friday, July 7, the local band Melancholics will participate in First Friday in the Arts District, performing at the outdoor stage by the Funk House antique store. The free show is at 8 p.m. Later that night, they will perform downtown at the Ice House Lounge. The entry fee will be $5 after 8 p.m. and the show will start at 10 p.m.
The Melancholics have built a solid reputation as a tight, groove-oriented quintet drawing on diverse influences and blending alternative rock with world beat, island folk, jazz and Brit-pop. Their recently released fourth studio album, "Happy Ones," reached the No. 14 slot on the Tower Records chart in Manila, and a music video appears on MTV Asia.
The Carmel Room at the Rampart Casino at The Resort at Summerlin will present its next Wine Maker's Dinner on Monday, June 19 at 6:30 p.m. The evening will feature several selections from Rodney Strong Vineyards paired with a dynamic and vibrant summer menu. The cost is $110 per person, plus gratuity and tax, call 702-507-5955.
CONTINUE ON TO...:
>THIS WEEK'S LAUGHLIN SEGMENT
>LAST WEEK'S LAS VEGAS SEGMENT
>VEGAS VIEWS FULL ARCHIVES
>Return to "Heard Around Town"
>Return to Las Vegas Leisure Guide