CARLOS SANTANA'S NEW SHOW AT THE JOINT PACKS A WALLOP


Legendary guitarist Carlos Santana made his new Hard Rock residence debut at The Joint on May 27. In April, he signed a two-year contract deal to be the first rock 'n' roll resident artist at The Joint. Through 2010, The Joint will be the only place west of the Mississippi where Santana will perform approximately 36 shows per year. Tickets prices for his 9 p.m. shows range from $79-$299; call 702-693- 5233.

Santana's "Supernatural Santana: A Trip Through the Hits" is a show designed exclusively for the new venue. His show has a "WOW" factor from the shotgun start. The stage design and production created by Frank The Plumber, who recently designed Madonna's Sticky & Sweet tour set, is outstanding. Tall set pieces covered with non-repetitive drawings create a three-dimensional effect that focuses your eye on the band and a large center screen continuously showing images that carefully empower each song. Stunning rich colorful lighting effects act like an ever-changing kaleidoscope always altering the mood and scene.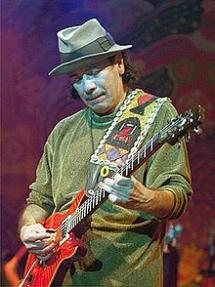 Of course, the main attraction is Santana's virtuoso guitar playing, Grammy-winning music and powerful band. The atmosphere is charged and energizes the audience to stand, sit and sway to the music. By his own self analysis, Santana is a hippie at heart promoting the principals of the 1960s - namely "peace on earth."

Column Continues Below Advertisement


'PHANTOM - THE LAS VEGAS SPECTACULAR' HOSTS FANS WEEK
"Phantom - The Las Vegas Spectacular" will host a Phantom Fans Week in Las Vegas, Sept. 16 - 20. Different registration levels will be available so fans can spend a full week or a short weekend. Packages start at just $250 with discounts for early sign ups.
All registration levels include admission to all six Insider Sessions including the keynote address by famed director and 21-time Tony Award-winner Hal Prince, the chance to take in up to four performances of "Phantom," and exclusive access into a grand Masquerade Ball with the cast of "Phantom." Special add-ons will include events such as dinner with executive producer Scott Zeiger at Wolfgang Puck's Postrio Restaurant or the Farewell Brunch at Bouchon restaurant.
Insider Sessions will include behind-the-scenes access, a Q &A with Tony Award-winner Anthony Crivello, who plays "The Phantom," hearing about how the Opera Garnier of Paris was recreated specifically for The Venetian, learning about "The Phantom's" hour-long makeup process, and meeting an only-in-Vegas Phantom star, Maria, the one-ton, 15 foot-wide, 16 foot-tall chandelier.
ANDRÉ RIEU AND HIS STRAUSS ORCHESTRA VISIT ORLEANS ARENA
Known as the "King of Waltz," "André Rieu and His Johann Strauss Orchestra" will bring his North American tour to the Orleans Arena on Wednesday, June 24 at 7 p.m. Tickets are $50, $79, $119 and $159, call 702-284-7777.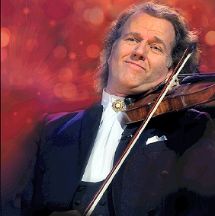 The Dutch violinist, conductor and showman, Rieu and his orchestra will tour five continents. Rieu has sold more than 25 million albums worldwide.
Encouraged by his father, a symphony conductor, Rieu began violin lessons at age 5. His training eventually took him to the Royal Conservatory of Brussels where he was awarded the Premier Prix. In 1978, he formed the Johann Strauss Orchestra, which has grown from 12 to nearly 50 members.
André Rieu currently holds the No. 8 position in Pollstar's top 10 list of worldwide touring acts. A testament to his international appeal, Rieu topped the Australian charts in 2008, surpassing the Australian Idol and Madonna for the No. 1 album.
RHUMBAR'S OUTDOOR PATIO AT THE MIRAGE DOUBLES IN SIZE
Less than two months after opening, RHUMBAR at The Mirage is planning to expand its popular tropical outdoor patio. Construction will begin immediately to double the size of the cocktail patio before the Fourth of July holiday weekend.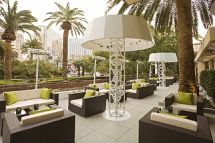 The contemporary patio's capacity will increase to accommodate 200 guests and expand to 2,600 square feet. Construction won't interrupt guests at the existing patio, which will remain open.
RHUMBAR is open from 11 a.m. until midnight, Sunday through Wednesday, and 11 a.m. until 2 a.m., Thursday through Saturday.
SHARK REEF DISPLAYS FOUR SANDBAR SHARK PUPS
Shark Reef Aquarium at Mandalay Bay has four, two female and two male, Sandbar shark pups that were born on March 13, on display in the Gallery section through July 6. At birth, they averaged 54 centimeters in length and weighed one kilogram.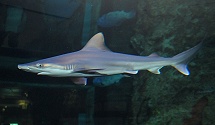 "This is a very rare occurrence," said Adrienne Rowland, the facility's director. "To our knowledge, captive breeding and birthing in the United States for this species only has happened successfully at one other facility."
The mother shark resides in Shark Reef Aquarium's 1.3-million-gallon Sunken Shipwreck exhibit with 11 other Sandbar sharks. On July 7, the shark pups will be moved to the Husbandry Center until they are mature enough to join an exhibit. Shark Reef Aquarium is a 90,560-square-foot, predator-based aquarium, and the only one of its kind in North America.
CLINT BLACK BRINGS COUNTRY MUSIC TO THE ORLEANS
The country-western legend Clint Black will return to The Orleans Showroom June 26, 27 and 28. Tickets start from $74.95, call 702-365-7075.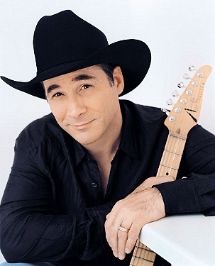 Well-known for his prolific songwriting, Black has recorded and released more than 100 original compositions to date and sold more than 20 million records worldwide in the past 20 years.
With 13 albums, more than two dozen No. 1 singles, multiple music awards including CMA "Male Vocalist of the Year," and ACM "Album of the Year," and his most recent appearance on NBC's hit reality show "Celebrity Apprentice," Black has earned a reputation as one of the best-known stars in country music today.
EA SPORTS PRESENTS 2009 NBA SUMMER LEAGUE
The 2009 NBA Summer League presented by EA SPORTS will feature 21 NBA teams, including 10 that appeared in the 2009 NBA Playoffs, competing July 10-19 in a 55-game schedule, held at the Thomas & Mack Center and the COX Pavilion on the campus of the University of Nevada Las Vegas. General admission tickets are $25 for adults, $15 for children ages 3-12 and seniors, and free for children 2 and under, call: 702-739-FANS.
Additionally, a team of NBA Development League Select players will compete in the summer action. The NBA D-League is the NBA's official minor league, and the first basketball league with direct affiliations to NBA teams.
COMEDIAN KATHY GRIFFIN RETURNS TO MANDALAY BAY
Award-winning comedian Kathy Griffin will perform the Mandalay Bay Theater on Friday, July 3 and do two shows at 7:30 p.m. and 10:30 p.m. Tickets are $65, call 702-632-7580.
Griffin began her acting career on NBC's sitcom "Suddenly Susan" as Vickie Groener, Brooke Shields' acerbic colleague. She has made numerous television appearances on hit shows including "Ugly Betty" and "The X Files," appeared in rapper Eminem's video, "The Real Slim Shady," and used her distinctive voice in animated series such as "The Simpsons," "Stripperella" and "Dilbert." Currently, she is lending her voice to the animated adventure film "Around the World in 50 Years 3D."
After winning the competitive ABC reality show "Celebrity Mole," Griffin went on to host several reality programs before landing a starring role in her own Emmy-winning show on Bravo, "Kathy Griffin: My Life On The D-List." She also co-hosted "The Billboard Music Awards" for three years. In June 2008, Griffin released her first comedy album "For Your Consideration," featuring tracks such as "Straight Guys Wake Up!" and "Hi Barbara Walters."
HENDERSON BOOKS 'HIGH SCHOOL MUSICAL' EXPERIENCE
"Disney's High School Musical: Summer Celebration!" has two dates, Aug. 14 and 15, booked at the Henderson Pavilion, 200 South Green Valley Parkway. This is the only live, touring "High School Musical" experience featuring more than 15 songs, dances, and team-spirited fun inspired by all three hit movies. Tickets start at $26, call 702-267-4TIX (4849).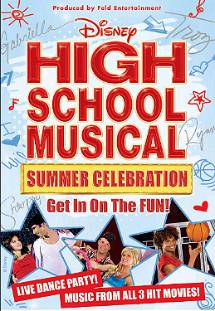 This production will have audiences singing and dancing along with a cast of performers portraying favorite East High characters: Troy, Gabriella, Ryan, Sharpay, Chad, Taylor and Kelsi.
STATION CASINOS ANNOUNCES JUNE HEADLINERS
Two Stations Casinos properties are going country. Larry Gatlin & The Gatlin Brothers are appearing at Sunset Station on June 19. The Gatlins are set to release a new album, "The Pilgrimage," on Curb Records this summer. Tickets to see Larry, Steve and Rudy are $27.50, $37.50 and $47.50.
The real coal miner's daughter, Loretta Lynn will perform at Texas Station in the Dallas Events Center on June 20. She is currently working on a follow-up album to her 2004 release as well as re-recorded version of her greatest hits. Both albums are due out later this year. Tickets range from $29 to $59.
Boulder Station is going the comedy route with famous prop comic Gallagher on June 20. Tickets to see the Sledge-O-Matic king are $29.95 and $39.95.
At Green Valley Ranch, the genre will be swing with the Squirrel Nut Zippers. The band formed in 1993 is currently finishing a new live album, "You Are My Radio," due out later this summer. Tickets are $25.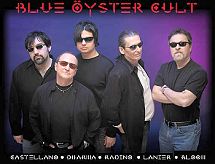 Rock music will take over at three different properties. It will be Blue Oyster Cult at Boulder Station on June 26, metal rock Faster Pussycat and Bang Tango at the Sante Fe Station on June 23, and Todd Rundgren at Aliante Station on June 20. Tickets for all the shows can be purchased by calling 702-547-5300.
'VARIETY LIVE' IS A VARIETY SHOW COMING TO THE SUNCOAST
Showstealers will present "Variety Live," a world-class variety show direct from The London Palladium, at the Suncoast Showroom June 26, 27 and 28. Tickets start from $19.95, call 702-636-7075.
"Variety Live" showcases six seasoned performers and their exceptional skills. Las Vegas' own comedy juggling star Michael Holly, who was in the "Folies Bergere" at the Tropicana, will be joined by the following talented people.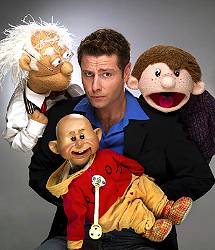 Comedian ventriloquist Paul Zerdin is a four-time Royal Command performer from London. Russia's Yulana is a quick-change artiste. From South America comes Sonny Fontana and his repertoire of hand shadows.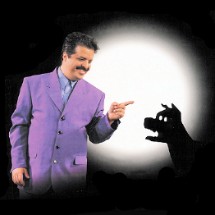 The balancing act of Spain's Tino Ferreira is known as "Rolla Bolla" man. Ben Stone is Britain's new singing sensation.

GOLDEN RAINBOW'S 'RIBBON OF LIFE' SHOW IS AT THE HILTON

The 23rd annual "Ribbon of Life" stage spectacular, which is Golden Rainbow's largest fundraiser, will feature comedian George Wallace and the Palazzo's "Jersey Boys" four leads. This year, the incredible production show featuring hundreds of singers, dancers and other performers from the best Vegas shows, will take place at the Las Vegas Hilton on June 28, at 1 p.m.

QUICK CLIPS

International superstar Charo will be appearing at the Riviera beginning July 10, performing 7 p.m. shows six nights a week in the Mardi Gras room.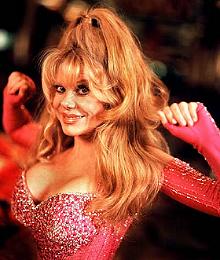 The Golden Nugget downtown is hosting its second Grand Poker Series June 6 - July 5. The month-long event is featuring daily tournaments at noon in The Grand, the property's events center. Last year's inaugural event hosted more than 15,000 players and handed out in excess of $1.2 million in total prize money. To register or learn more about all the games being played, call 800-777-4658, ext. 8164, or visit www.goldennugget.com.
Kim Vo Salon at The Mirage has a new partnership with the men's care line Truefitt & Hill. Two noted Truefitt & Hill Master Barbers, husband-and-wife team Noe and Nikki Hernandez, are providing the barbershop services, call 702-791-7474.
The Village at Lake Las Vegas is featuring classic rock tribute bands this month on Friday nights from 7 to 10 p.m. The remaining June lineup is: Evenflow, a Pearl Jam tribute band that tours nationally on June 12; Billy Joel Tribute on June 19; and Have A Nice Day, a Las Vegas-based Bon Jovi tribute band on June 26. Concerts are free and open to the public.
Relax holds a local industry party every Monday from noon to 6 p.m. with special guest DJs at the Hard Rock Pool. Relax Summer Games have guests competing for prizes with fellow pool goers in raft races, twister, tug-of-war, etc. Cover charge for men is $20, and free to locals and ladies.



CONTINUE ON TO...:


>THIS WEEK'S LAUGHLIN SEGMENT
>LAST WEEK'S LAS VEGAS SEGMENT
>VEGAS VIEW FULL ARCHIVES
>Return to "Heard Around Town"
>Return to Las Vegas Leisure Guide