DENNIS DEYOUNG NEXT ACT AT FREMONT STREET EXPERIENCE!

The next free concert at the Fremont Street Experience's "Rock of Vegas" summer series is "Dennis DeYoung: The Music of Styx" with his six-member band showcasing the group's 70s through 90s hits on Saturday, June 9, at 9 p.m. on the 1st Street Stage. As a founding member of Styx, DeYoung wrote and sang lead on seven of the band's top 10 hits and sold more than 35 million albums worldwide.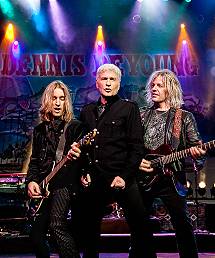 Upcoming acts include: Night Ranger - June 22; ASIA featuring John Payne on July 7; Warrant & Skid Row on July 21; Bret Michaels "Get Your Rock on Tour 2012" on Aug. 4; Survivor on August 18; and Dee Snider – Legendary Singer of Twisted Sister with special guest Jac&Jill on September 1.
Column Continues Below Advertisement
CARMINE's ITALIAN EATERY PLANNED FOR FORUM SHOPS
The first west coast location of New York City's Italian eatery, Carmine's is planned for The Forum Shops at Caesars in the winter of 2013. It will be a 25,000-square-foot, two-level, family-style restaurant featuring abundant portions with the nine-inch high Eggplant Parmigiana and famous Titanic Ice Cream Sundae being show-stoppers.
NEW OPENINGS ABOUT TOWN
The Bourbon Room at The Venetian is now open where La Scena used to be with signs that are exactly like the bar with the same name in the musical "Rock of Ages."
Gordon Ramsay Steak has opened at Paris, marking the award-winning chef's first restaurant in Las Vegas. The two-level steakhouse welcomes guests through a "chunnel" entrance and then reveals an eye-catching, restaurant-wide Union Jack ceiling mural and custom neon sculpture.
Mizumi, the premier Japanese restaurant at Wynn is now open. Helmed by rising star Chef Devin Hashimoto, Mizumi introduces a taste of Japan with the menu being a reflection of chef's mastery of "kaiseki," traditional skills and Japanese cooking techniques.
"Surf The Musical" about the music of The Beach Boys at Planet Hollywood this summer will begin a series of preview performances the week of June 11 and continue to the gala celebrity opening night show on Tuesday, July 17.
Drew Lachey, well-known as a member of the pop group 98 Degrees with his brother Nick, will return as celebrity host for "The Price is Right Live™" show at Bally's from June 6 – 17. Lachey is a past winner of ABC's "Dancing with the Stars" in 2006.
McCarran International Airport is finishing up the state-of-the-art, $2.4 billion Terminal 3. The new 14-gate international air terminal will have its first flight arrive on June 27.
Chopard, internationally renowned luxury Swiss watch and jewelry house, has opened a fully-owned Chopard boutique at Wynn Las Vegas. The new luxury Las Vegas space is approximately 800 square feet.
CARNEVALE BEGINS AT THE VENETIAN® AND THE PALAZZO®
The Venetian and The Palazzo will officially open Carnevale on Monday, June 11 at 7 p.m. at The Venetian's grand Doge's Palace plaza and preview all facets of the season-long, June 4- Sept. 9, Italian-inspired celebration. The grand opening highlights will include: speed painter Salvador Live! creating masterpieces to the beat of music while breakdancing and interacting with the crowd; world-pop violin trio Alizma; a cast of Carnavale "lighted" characters; Carnevale-inspired food and beverage offerings; and a countdown by a secret celebrity to the inaugural showing of the "Light of Venice" 3D light spectacular.
RICH LITTLE EXTENDS 'JIMMY STEWART & FRIENDs' AT LVH
Due to overwhelming response, legendary impressionist Rich Little has extended his one-man "Jimmy Stewart & Friends" show in the Shimmer Cabaret at LVH – Las Vegas Hotel through July 4. The show features more than 25 iconic celebrity voices taking the audience on an adventure through the life of Jimmy Stewart. Tickets range from $53.90 to $73.90.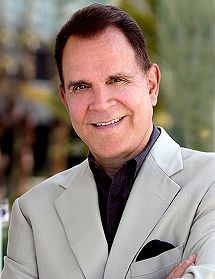 CARLOS MENCIA BRINGS 'C 4 URSELF' TOUR TO TREASURE ISLAND
On the road with his "C 4 URself" Tour, comedic superstar Carlos Mencia will perform at Treasure Island on July 6. In 2000, he released a comedy album called "Take a Joke, America" that showcased his brand of confrontational humor. His acting credits include starring with Ben Stiller and Michelle Monaghan in "The Heartbreak Kid," and in "Our Family Wedding" with Forrest Whittaker and America Ferrara in 2010. Tickets start at $49.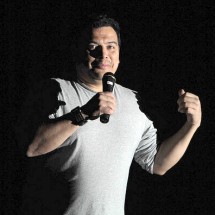 'STRONGER' SARA EVANS PERFORMS AT EASTSIDE CANNERY
Country singer Sara Evans will return to Las Vegas for a concert at the Eastside Cannery on Friday, June 29, at 8:30 p.m. After a six-year, self-imposed hiatus from her singing career to get married, move to Birmingham, Ala., and raise three children, she's back on the music scene with last year's No. 1 album, "Stronger," fueled by the song "A Little Bit Stronger." In addition, she is now an author and has signed a three-book deal, two of which are already published—"The Sweet By and By" and "Softly and Tenderly." Show tickets range from $39.95 to $59.95.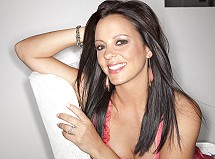 LYNDA CARTER RETURNS TO THE STAGE AND VISITS SUNCOAST
Lynda Carter, who made her fame as "Wonder Woman" in the 1970s TV series, will headline the Suncoast Showroom on July 14-15. Carter began her profession singing career at age 14, won the Miss World-U.S.A. title in 1973, and was Maybelline's top model for over a decade. Tickets start at $15.95.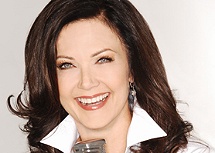 Carter returned to live performing in 2006 performing in "Chicago" in London, and in 2007, touring again with her band of Nashville all stars and releasing CDs starting with "At Last."
AMERICA WILL PERFORM AT THE CANNERY
America with classics like "A Horse with No Name" and "Lonely People" will perform at the Cannery on June 30. Founding members Gerry Beckley and Dewey Bunnell along with former band mate Dan Peek met in high school in the late 1960s. After Peek left the group in 1977, Beckley and Bunnell continued with more hits like "You Can Do Magic" in 1982. Forty-plus years later, these friends are still touring. Tickets are $29.95 and $14.95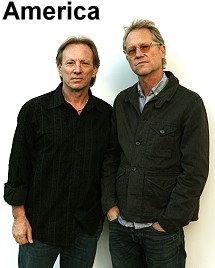 LOS LOBOS WILL PERFORM AT THE SILVERTON
Grammy Award-winning American Chicano rock band Los Lobos will take the stage at Veil Pavilion at the Silverton on Friday, June 29. It's been three decades since Los Lobos' debut album "Just Another Band from East L.A." was released. Influenced by a mix of rock 'n' roll, Tex-Mex, country, folk, R&B, blues, soul and traditional Spanish and Mexican music, Los Lobos is most recognized for its 1987 remake of Ritchie Valen's Mexican classic "La Bamba," which sprung to No. 1 on the charts. The band has opened for bands like U2 and The Clash. Tickets are $15 standing room only and $35.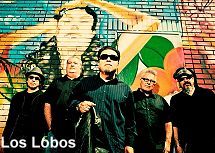 LAS VEGAS BIKEFEST PLANNED FOR SEPTEMBER
Bikers from more than 13 countries and 40 states will converge in Las Vegas for the 12th annual Las Vegas BikeFest, Sept. 27-30, a four-day motorcycle rally being held at Cashman Center downtown. The event will feature "Vendor Village" with over 250 vendors.
BikeFest will feature many contests including: Motorcycle Games, Miss Las Vegas BikeFest, Bikini Contest, World's Strongest Biker, Hog Out Competition, Mr. Las Vegas BikeFest, Poker Runs, Poker Walks, a Tattoo Contest, and the peer-judged "Artistry In Iron, The Master Builders Championship." Participants can enter two bike competitions for bragging rights – Baddest Bagger of Las Vegas and the Custom Bike Show. New this year will be a "Bikes for Sale" corral and a display of hot rods and rat rods. Stunt Ride shows will be held every day.
TOP OF NEXT COLUMN
'KING OF SUFI MUSIC' PERFORMS AT TREASURE ISLAND
World-renowned "King of Sufi Music" Ustad Rahat Fateh Ali Khan will perform at Treasure Island on June 15 at 8 p.m. Ali Khan is part of a family deeply rooted in the art of classical music and Qawwali – a form of sufi music popular in South Asia. Recently, he has recorded songs for his native Pakistan and songs for Bollywood films. His vocals were featured on the soundtrack of "Apocalypto" in 2011. His North America Tour includes 23 cities. Tickets start at $75.
ENTERTAINMENT CLIPS
David Brenner's engagement at the Suncoast due to a scheduling conflict will be on June 10 only and not include June 9.
Las Vegas-based a cappella recording group MO5AIC are showcasing their vocal talents in "V – The Ultimate Variety Show" at the V Theater inside Miracle Mile Shops at Planet Hollywood for a limited engagement, June 2-7. MO5AIC was recently nominated for two CARA awards.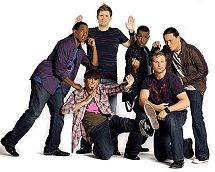 The twice monthly "Nashvillel Unplugged" at Green Valley Ranch will feature Pete Sallis and Steve Dean at the Ovation on Friday, June 8, along with resident singer/songwriter hosts Brian McComas - "I Could Never Love You Enough" and Aaron Benward - "That's Cool." On June 22, the featured talent will be Danny Myrick and Tim James. There's a $5 cover at the door.
GENERAL INFORMATION NEWS
With the Electric Daisy Carnival in town, June 8-10, Wynn Music Week is being presented, June 6-11, with acclaimed DJs at Encore Beach Club, Surrender, Tryst and XS Nightclubs. DJs will include: Alesso, Calvin Harris, Steve Aoki, Sebastian Ingrosso, Steve Angello, Afrojack, Tiësto and Skrillex.
Las Vegas' original and longest-running LGBT pool party, Temptation Sundays, has returned to the Luxor's North Pool every Sunday.
PBR Rock Bar & Grill inside the Miracle Mile Shops at Planet Hollywood will hold a July 4 party on its 3,000-square-foot patio with drink specials, bull riding and a view of fireworks at Mandalay Bay and Caesars Palace.
Casa Fuente inside The Forum Shops at Caesars will present JuneFest, an entire month dedicated to beer with the first Casa Fuente Craft Beer Festival set at the cigar bar and lounge on June 22-23 from noon to 6 pm. Event is free with $20 tickets redeemable for beers in four-packs.
LAVO Italian Restaurant at The Palazzo is launching "Beer, Bubbles & Balls" in the lounge on Monday, June 4. The new happy hour featuring $7 small bites options in the form of balls, both savory and sweet, is available daily from 4:30 to 7 p.m.
Origin India Restaurant and Bar located across from the Hard Rock Hotel on Paradise now offers India-inspired Tiffin lunch box carry out or delivery specials for $9.95 daily from 11:30 a.m. to 3 p.m. The Tiffin lunch box specials are a highly specialized trade over a century old and integral to Mumbai's culture. To order, call 702-734-6342 or visit www.tiffinlasvegas.com.
CollectiveZOO's (CZ) recurring Pool Party Safari will be hosted by Breathe Pool & Lounge at the Hard Rock Hotel on Saturday, June 9, from noon to 7 p.m. Seven separate scattered bashes are planned with local music acts and summertime activities. The final pool party will be an excursion to San Diego for Labor Day Weekend. For information, visit www.collectivezoo.com.
The National Hockey League (NHL) has a new, multi-year partnership with the Las Vegas Convention and Visitors Authority that will see the NHL Awards return to Las Vegas for the next three years. The NHL will stage numerous new events in conjunction with the League's annual post-season awards show that Wynn Las Vegas will host on Wednesday, June 20, at the Encore Theater.
Justice Entertainment Group has announced that Spain's La Liga Champion Real Madrid and Italy's Serie A Champion Juventus FC will face-off on Sunday, Aug. 5, at Sam Boyd Stadium as part of the 2012 Herbalife World Football Challenge, one of the largest and most successful soccer exhibitions ever staged in North America.
For spring, Andre's at Monte Carlo is unveiling its new collection of 12 light libations. Andre's offers 2-for-1 specialty cocktails from 5:30 p.m. until closing every night.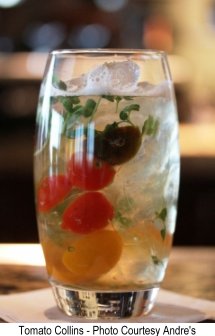 Bodacious adult entertainer and former political hopeful, Mary Carey, will host Crazy Horse III's third annual "Red, White and Boobs" bash on Saturday, June 30.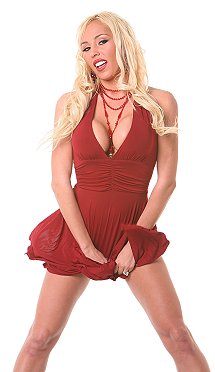 The winners of the "Celebrating Life! 2012" juried fine art competition will be on display at the Charleston Heights Arts Center through July 11 and at the City Hall Chamber Gallery, July 26-Sept. 6. This is the 12th year for this popular fine art competition, which is open to all Clark County artists age 50 or older. Sixty-seven artworks were selected for the juried exhibit out of the 231 works entered.
BUSHMAN PERFORMS AT SWAY POOL LOUNGE AT SILVERTON
Reggae powerhouse Bushman with his baritone voice will take over the stage at Sway Pool Lounge at the Silverton on Saturday, June 30, with a 7 p.m. show that will even showcase his Jamaican style talents. Bushman's most recent album, "Bushman Sings the Bush Doctor: A Tribute to Peter Tosh," was released in 2011. Tickets are $10 in advance; $15 day of show.
HED KANDI BRINGS SUNDAY NIGHTLIFE TO GALLERY NIGHTCLUB
Gallery Nightclub at Planet Hollywood has partnered with Hed Kandi, the international nightlife brand best-known for its massive nightlife events in Ibiza, to create a distinctive new industry event every Sunday night featuring resident DJ, Mikey Gallagher and Kandi's signature Nu-Disco sound straight from the United Kingdom.
BAGATELLE SIGN AT TROPICANA IS UP AT PORTE-COCHÈRE
The Strip's newest day and nightclub, Bagatelle Las Vegas with a delayed opening, perked up its exterior with a big sign at the exclusive porte-cochère on the east side of the New Tropicana. Jonathan Segal, CEO of The ONE Group and Tom Recine, Vice President of Food and Beverage at the New Tropicana worked together on the display.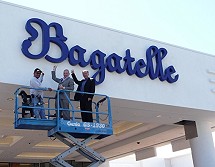 JAY WHITE WILL RECREATE NEIL DIAMOND AT THE SUNCOAST
Known as a premier Neil Diamond tribute artist, Las Vegan Jay White will pay tribute to the legendary performer at the Suncoast Showroom on June 23 and 24. White has performed as the "Sweet Caroline" singer since 1982. He did a nearly nine-year stint as Diamond in "Legends in Concert" on the Strip followed with an eight-year run of solo shows on the Strip. Tickets start at $15.95.
In addition to performing, White is an accomplished hockey player and is currently the emergency backup and practice goalie for the Las Vegas Wranglers.
FRANK PELLEGRINO JR. SIGNS COOKBOOK AT WHOLE FOODS
Author and restaurateur Frank Pellegrino Jr. will be doing book signings and cooking demonstrations from 6 to 8 p.m. at Whole Foods Markets: June 5 in Henderson; June 6 on W. Charleston; and June 7 at Las Vegas Blvd. So. His new cookbook, "Rao's on the Grill," features the Rao's family summer entertaining secrets. Pellegrino Jr. is fourth-generation of the family that founded the New York City landmark Rao's restaurant. Since 2006, he has run Rao's at Caesars Palace.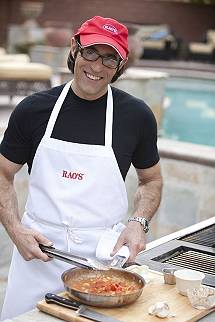 PHILANTHROPIC MOVEMENTS
Both Hard Rock Cafe locations in Las Vegas are continuing their year-long "Rock the Cause" philanthropic movement choosing a specific cause each month. On June 10, the Hard Rock Cafe on Paradise will be host Kidapalooza from 4 – 7 p.m. in the parking with games and prizes and a suggested $5 donation. On June 13, Hard Rock Ambassadors will sew pillow cases using Hard Rock t-shirts for children with cancer. Both locations are collecting coloring books and crayons in June. For information, visit www.irockthecause.org/.
Specially priced tickets are available to the "Donny & Marie" show at the Flamingo, June 13-16, to benefit Nevada Public Radio; visit www.knpr.org.
Flightlinez zipline attraction at the Fremont Street Experience will donate the net proceeds from rides on Monday, June 11, to Vegas PBS for support funding the endangered children's educational programming. In early 2011, Flightlinez began hosting monthly events and have already donated more than $200,000 to various charities. Rides are $15 until 6 p.m. and then $20. On June 11, Curious George will kick off festivities at noon, 11-year-old DJ Babychino will provide music at 5 p.m., and BMX pro dirt jumper and television star Ricardo Laguna will sign autographs from 7 – 8 p.m.
Column Continues Below Advertisement
CONTINUE ON TO...:
THIS WEEK'S >LAUGHLIN NEWS
LAST WEEK'S >LAS VEGAS NEWS
>VEGAS VIEW FULL NEWS ARCHIVES
Return to >"Heard Around Town"
Return to >Las Vegas Leisure Guide