Singer-songwriter-guitarist Kenny Loggins will show he's "Footloose" and fancy free on the floating stage at Lake Las Vegas on Saturday, June 16 at 8 p.m. as part of the resort's annual Stars On The Lake concert series. Tickets are $50, $85 and $100; call Ticketmaster at 702-474-4000.
Through the course of his more than 30-year career, Loggins has had 12 of his albums go platinum and hit songs in four straight decades. Known as the king of movie theme songs, Loggins wrote and recorded massive smash hits such as "Danger Zone" (from Top Gun), "I'm Alright" (from Caddyshack) and "Footloose" from the movie of the same name starring Kevin Bacon.
In addition, special guest and premier sports and entertainment artist Malcolm Farley will be creating an artist painting during all the Stars on the Lake performances to be auctioned after each concert.

Column Continues Below Advertisement


This summer through Sept. 8, the Bellagio's Conservatory & Botanical Gardens is providing nostalgic stops honoring the historical Route 66, which is the 2,400-mile highway that connected Chicago to Los Angeles while passing through three time zones and eight states. The summer exhibit uses 10,000 flowers and 4,000 plants, seven flower species and three different trees.
The conservatory's route offers a roadside market replete with fresh fruits, vegetables and flowers and two carts. One stop on the Bellagio's Route 66 is a quiet town park with rose hedges and a three-tiered, 12-foot tall fountain with water gently flowing. The enchanting centerpiece is a 42-foot Ferris wheel in a country fair setting. High above the fair, three "cold air" balloons float up and down.
The Conservatory's Route 66 road trip ends as guests watch a classic convertible "drive" into the sunset. The 1962 fawn beige Corvette, on loan from the National Corvette Museum in Bowling Green, Ky., is featured on a road of "Chocolate Chip" Ajuga plants and white statice flowers. A trio of vintage gas pumps, a desert landscape with Saguaro Cacti, and beautiful red Celosia and white azalea flowers provide the backdrop.
Legendary country artist Glen Campbell, who is one of the most recognized names in country music, will take the stage at The Showroom at the Golden Nugget June 29 and 30. Tickets start at $45 for his 9 p.m. shows, call 702-386-8100.
Campbell's career has spanned more than four decades, during which he has released more than 70 albums, sold 45 million records and racked-up 12 RIAA Gold albums, four Platinum albums and one Double-Platinum album. Additionally Campbell landed in the Top 10 an astounding 27 times, and has enjoyed cross-over success with hits such as "Rhinestone Cowboy" and "Southern Nights," both hitting the top of the country and pop charts. In 2005, he was inducted into the Country Music Hall of Fame by the Country Music Association of America.
The 21st annual "Ribbon of Life" fundraiser for Las Vegas-based HIV/AIDS service charity Golden Rainbow, is scheduled for June 23 and 24 in the Jubilee! Theater at Bally's.
The production show will feature more than 200 Las Vegas Strip entertainers. Show time is 1 p.m. each day. Tickets are $50, $75, $100, $200 and $250, call 702-384-2899.
"Ribbon of Life" typically draws the city's top entertainers. Scheduled to appear are cast members from American Superstars, A New Day, Asian Pacific Performing Arts Alliance, Chippendales, Crazy Horse Paris, Fantasy, Folies Bergere, Jubilee!, Ka, Le Reve, Mamma Mia!, MGM Grand Productions, Missy Cochran Entertainment, O, Phantom the Las Vegas Spectacular, The Producers, Pussy Cat Dolls Lounge, Rat Pack, Rio Bevertainment, Searcy Entertainment Inc., Sirens of TI, Spamalot, Studio 54, Tangerine, Tony Braxton Revealed and The World's Greatest Magic Show.
More than a dozen Hollywood celebrities and sports legends are expected to join poker's greatest players to raise public awareness about the humanitarian crisis in Darfur in a special "Ante Up For Africa" tournament at the 2007 World Series of Poker presented by Milwaukee's Best Light. The brainchild of Academy Award nominee Don Cheadle and poker professional Annie Duke, the Ante Up For Africa tournament is scheduled to begin at 4 p.m. on July 5 in the WSOP tournament area in the Rio.
"Four years ago, the specter of genocide reared its ugly head in an area of the Sudan called Darfur," said Cheadle, whose role as a hotel manager in the true-life film "Hotel Rwanda" earned him an Academy Award nomination. The movie told the story of the government-sanctioned slaughter of more than a million innocent people in Rwanda in 1994.
Cheadle, who is also an accomplished poker player, co-authorized the book "Not On Our Watch" with human-rights activist John Prendergast that was released nationwide this month.
Among those who've expressed their intent to play, subject to availability, are Hollywood stars Cheadle, Ben Affleck, Brad Pitt, Jason Alexander, Jennifer Tilley, Hank Azaria, George Clooney, Matt Damon, George Lopez, Danny Masterson, Mekhi Phifer, Ray Romano, Adam Sandler and James Woods.
Other expected participants expressing interest include basketball great Charles Barkley and poker notables Duke, Erik Seidel, Howard Lederer, Phil Hellmuth, Phil Gordon, Joe Hachem, Andy Bloch, Chris Ferguson, Barry Greenstein, Robert Williamson III, Phil Laak, Doyle Brunson, Phil Ivey, Ted Forrest, Mike Matusow and Clonie Gowan.
Participants in the $5,000 buy-in tournament, which is open to anyone, are also eligible to attend a private party at the Voodoo Lounge at the Rio beginning at 10 p.m. July 5. The tournament will feature a fast-paced structure designed to complete the competition within five hours.
Mandalay Bay is packaging a 7/7/07 beach wedding ceremony at sunset followed by a lavish dinner reception with an open bar, topped off by a dance party reception under the stars with the popular dance band KC & The Sunshine Band played at my wedding reception.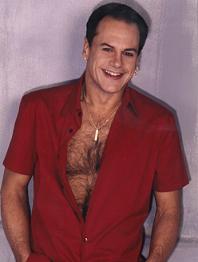 The combined ceremony, offering weddings, renewals and commitment ceremonies, will take place on the Mandalay Beach at 8 p.m. The cost of the Beach Extravaganza package for two is $1,777 and includes: the ceremony with officiant, champagne toast, flower leis, photo, 7/7/07 souvenir gift bag, catered buffet, complimentary bar and reception featuring KC & The Sunshine Band. For booking information, call 800-632-7701.
The El Cortez downtown, which is the anchor property for the new Fremont East District, has opened a new valet and porte cochere entrance. By the end of 2007, the El Cortez will have undergone approximately $20 million in renovations.
British actor Orlando Bloom's wax figure of pirate Will Turner has sailed into Las Vegas and joined his crewmate Captain Jack Sparrow (Johnny Depp) shipboard alongside a treasure chest of gold and jewels and a bottle of rum at Madame Tussauds. The nice element to this museum is guests can pose and take pictures with the life-sized wax figures.
Illusionist Hans Klok and international television and film star Pamela Anderson will be joined by celebrity guests and VIPs for their opening night of "The Beauty of Magic" at the Planet Hollywood Theater for the Performing Arts. The stage spectacular will be combining the illusions of Klok, fresh off his sold-out European tour, with brand new tricks created just for Las Vegas and Anderson in a completely different production.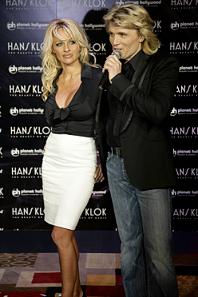 The Osmonds' reunion is going to be held this summer on Aug. 13 and 14 at the Orleans Arena in conjunction with a 50th anniversary PBS special. The musical Utah family hasn't performed together in 25 years. The gathering will include Donny and Marie Osmond and most of their singing brothers.
Due to the success from its first blood drive, BODIES_The Exhibition and United Blood Services (UBS) will joint forces again to bring a second blood drive to the Tropicana on Saturday, June 9 from 10 a.m. to 5 p.m. All donors will receive one free ticket to BODIES_The Exhibition and the "Folies Bergere." Anyone interested in donating can make an appointment by calling 702-228-8400 ext. 226 or just walk-in.
Due to the success and attendance of Rehab Sundays at the Hard Rock's pool, the resort has added Relax Mondays pool parties through Labor Day. The cover charge for men is $20 while ladies are free. For information, call the Rehab/Relax hotline at 702-693-5555.
The retail shops located in the new Planet Hollywood hotel lobby include Hollywood Obsessions for memorabilia collectors.
Comedian Billy Elmer, who can be seen in movie roles in "The Wedding Singer," "Rock & Roll Mom," "Inspector Gadget" and "Day of the Dead," will headline at the Riviera Comedy Club for seven fun-filled nights beginning Monday, June 18. Elmer was awarded an exclusive spot on "The Tonight Show" during the final weeks of Johnny Carson's reign. Also appearing on the same roster are funny men Josh Sneed and Rob Mungle, who is making his Riviera debut.
Terrible's Hotel and Casino has brought back Big Splash pool parties every Monday night from 6 p.m. to 8 p.m. Guests are treated to Chef David's food creations, live entertainment and a vast array of frozen tropical drinks. Hundreds of dollars are up for grabs at the post party drawings held at the Stage Bar Lounge. The Big Splash pool parties are exclusive and free to Terrible's Player's Club Members with the redemption of only 500 points.
The Hard Rock Retail Store is offering the Rehab lunch box, which was created by the pool party, Rehab group. The kit includes a 2007 season pass entitling a person and two guests to enter Rehab with no wait or cover charge. This stainless steel box also includes the following Rx items: ribbed tank, lip balm, sunscreen, wristband, condoms, mirror and a luggage tag. The lunch box is available for $1,200, call 80-473-7625.
Intriguing artist Gino Vannelli, who is part philosopher, musician, composer and poet, recently headlined at the Flamingo for a few days and he proved to be a refreshing showman. It would be nice to see him return.
Cafe Rio, a Utah-based restaurant chain specializing in fresh Rio Grande style Mexican cuisine, will open in Las Vegas on June 7 in Summerlin on the corner of Fort Apache. An interesting concept in casual dining, each Cafe Rio tortilla is hand rolled and cooked while patrons watch and the chefs are up with the sun squeezing up to nine cases of limes a day,
A second Las Vegas location will open in Henderson later this summer. Cafe Rio has 13 restaurants in Utah and two in Phoenix.
The Cannery will turn back the clock to the 1980s with a special concert featuring some of the most recognizable acts of the decade. Missing Persons, Naked Eyes and A Flock of Seagulls will perform at The Club on Saturday, June 23. Tickets are $24.95 and $17.25, call 702-617-5585 or 866-287-4643.
Recognized as much for their space-age image as for their music, Missing Persons are best known for their two hit singles, "Words" and "Destination Unknown," and their underground smash hit, "Walking in L.A."
Naked Eyes is the rare "retro" act whose music still gets consistent radio airplay with huge hit singles like "Promises, Promises" and "Always Something There to Remind Me."
A Flock of Seagulls will be forever associated with their bizarrely teased hairdos. They gained popularity with the release of their hit song and music video, "I Ran (So Far Away)."
The Riviera will hold the first "Thank You Poker Tournament For Those Who Protect and Serve" on July 23, at 11 a.m. A total of 60 players including 20 policemen, 20 firemen and 20 highway patrolmen are being invited. This special benefit tournament will be staged in the poker room, which is putting up $l5, 000 towards the kick-off prize pool.
At the conclusion of the special benefit poker tournament, monetary prizes will be awarded to appropriate charitable organizations and the Riviera will also contribute extra gift prizes including show tickets, dinners, shirts, poker clocks and an assortment of special giveaway items. The public is invited. For information; call 702-794-9620.
The band 311 continues to release accomplished albums that hit platinum status and certified gold. They will unleash their energy in a live performance at The Pearl at The Palms on Friday, Aug. 24, with Dirty Heads opening the show. Tickets are $37 and go on-sale June 2, call 702-474-4000.
The five members of 311 became close friends in Omaha, Neb., before hitting it big in the alternative music world. In the early '90s, they signed with Capricorn Records and released their first album, "Music" in 1993. During the band's tour that followed, their RV caught fire and exploded destroying all of their belongings including their musical equipment. They returned to the stage with equipment donated by friends and fans. On 3-11-04, the band invaded New Orleans for a special five-hour concert that was ultimately released as a DVD, which went platinum.
The band's third album "311" went triple platinum and the album's hit song "Down" reached No. 1 on the Billboard Modern Rock Chart, while "All Mixed Up" reached No. 2 on the same chart. The group's 2005 release "Don't Tread on Me" is still selling strong.
CONTINUE ON TO...:
>THIS WEEK'S LAUGHLIN SEGMENT
>LAST WEEK'S LAS VEGAS SEGMENT
>VEGAS VIEW FULL ARCHIVES
>Return to "Heard Around Town"
>Return to Las Vegas Leisure Guide