KRAVE MASSIVE WILL OPEN DOWNTOWN ON JUNE 15!

After a limited engagement at the Rio, Krave Massive, the world's largest gay nightclub, will open Downtown on June 15. When Krave Massive opens at Neonopolis, the 80,000-square-foot venue will feature: five themed dance rooms; 3opolis, the first 3D nightclub; three separate bars; a martini lounge; Guest House Theaters, the country's only LGBT movie theater; Tickled Pick, a gay comedy club; a performing arts theater; a retail store; a lesbians-only dance lounge; and "Boots N Boys" male revue show.
Column Continues Below Advertisement



MANDALAY BAY DOING A PROPERTY-WIDE TRANSFORMATION

Mandalay is partnering with some hospitality leading brands to redefine the resort experience with a property-wide transformation. The 120-acre resort is collaborating with brands such as Morgans Hotel Group to introduce Delano, Cirque du Soleil and The Light Group. Mandalay Bay's transformation began early this year with the guest room renovation of the Four Seasons Hotel and the opening of Citizens Kitchen & Bar. During the next 10 months, Mandalay Bay will introduce new amenities including restaurants, a visionary nightclub experience, a dayclub, a new show centered around Michael Jackson, and Delano Las Vegas, a new all-suite boutique hotel within the resort.

KUMI WILL OPEN AT MANDALAY BAY THIS SUMMER

This summer Kumi Japanese Restaurant + Bar by Chef Akira Back will open at Mandalay Bay and feature a modern Japanese menu with a Korean American twist.

COMEDIAN CARLOS MENCIA HEADLINES TREASURE ISLAND

Celebrating his fifth year as a comedic headliner at Treasure Island, superstar Carlos Mencia will perform July 5 at 9 p.m. "Buscando Estrellas," the Latino version of "Star Search," named Mencia "International Comedy Grand Champion," which opened the door to appearances on television shows including "In Living Color" and "An Evening at the Improv." Tickets start at $49.95.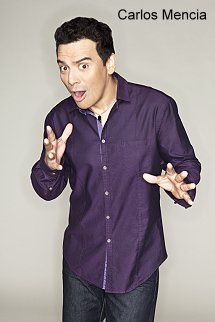 'AMERICAN IDOL LIVE!' WILL VISIT LAS VEGAS
"American Idol Live!" will showcase "American Idol" Season 12's finalists at the Mandalay Bay Events Center Friday, July 12. Fans will see contestants Amber Holcomb, Angie Miller, Burnell Taylor, Candice Glover, Curtis Finch Jr., Devin Velez, Janelle Arthur, Kree Harrison, Lazaro Arbos and Paul Jolley. Aubrey Cleland will join the Tour as the 11th Idol Finalist thanks to the Tour Fan Save, voted by the Idol fans. Tickets are $32, $45 and $65 with $1 from each ticket going to the The Melanoma Research Alliance.
COSMOPOLITAN'S FUTURE ACTS ON THE HORIZON
The Cosmopolitan has lined up The Naked and Famous to perform at the Boulevard Pool on Thursday, Oct. 24 as part of the Set Your Life to Music series. This New Zealand indie-electronic group broke onto the scene in 2010 with their debut album "Passive Me, Aggressive You." Tickets are on sale for $20.
COMEDIENNE ANJELAH JOHNSON WILL PERFORM AT ORLEANS
Comedienne, actress and Internet sensation Anjelah Johnson will bring her stand-up comedy act to The Orleans Showroom June 28 and 29. Johnson's viral video "Nail Salon" skyrocketed her into online stardom around the same time she earned a recurring role on the sketch comedy series "MADtv" in 2007 and 2008. Her infamous "MADtv" character "Bon Qui Qui," a disgruntled fast food employee with no filter, received worldwide success and has been watched by more than 55 million YouTube viewers. Johnson's second Comedy Central special will be released from her hometown of San Jose, Calif., later this year.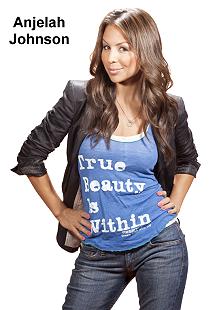 Johnson began her career as a professional cheerleader for the Oakland Raiders. As an Oakland Raiderette, she was named Rookie of the Year in 2002 and performed in Super Bowl XXXVII. Tickets start from $29.95.
PITBULL AND KE$HA SHARE STAGE AT MANDALAY BAY
Pitbull and Ke$ha, known for their hits and explosive live performances, will share the Mandalay Bay Events Center stage Saturday, June 15. Pitbull's latest album, "Global Warming," is the follow-up to "Planet Pit," which sold more than 1.7 million albums. Ke$ha has had seven consecutive Top 10 hits including four No. 1 singles. Her debut album "Animal" has sold more than 2.5 million albums worldwide. Tickets are $59.50, $79.50 and $99.50.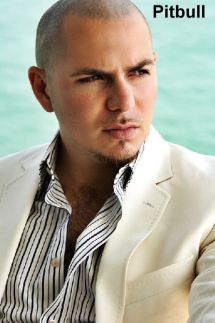 WANDA SYKES BRINGS LAUGHTER TO TREASURE ISLAND
Wanda Sykes, who is ranked among "Entertainment Weekly's 25 Funniest People in America," will perform at Treasure Island Theatre on June 21 at 9 p.m. Sykes began her stand-up career performing at the Coors Light Super Talent showcase in Washington, D.C. She spent five years as a performer and writer for HBO's critically acclaimed "Chris Rock Show" where she won an Emmy® Award for "Outstanding Writing for a Variety, Music or Comedy Special" in 1999. The gig opened the door to appearances on television shows including "Curb Your Enthusiasm" and "Crank Yankers," for which she voiced the character Gladys Murphy. She wrote, produced and starred in her own show "Wanda at Large," which premiered on FOX in 2003. In 2004, Sykes released her first book "Yeah, I Said It," - a hilarious collection of essays touching on life, family and current events. Tickets start at $59.95.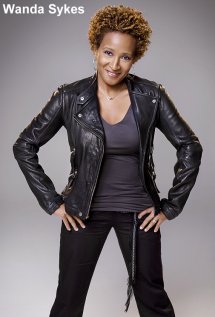 COWSILLS, PAUL REVERE AND THE RAIDERS VISIT EASTSIDE CANNERY
The Eastside Cannery will feature 60s singing groups Paul Revere and the Raiders and The Cowsills with each of their classic hits during a concert at the Eastside Events Center on Saturday, June 22 at 8:30 p.m. Tickets start at $14.95.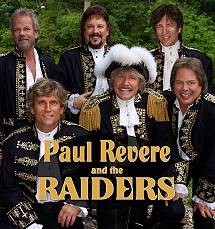 Formed in the 1960s, Paul Revere and the Raiders were the first rock group signed by Columbia Records. The group traveled to California to establish themselves in the musical scene and starred in Dick Clark's television show "Where the Action is!" They boasted 23 consecutive hit singles,
The real-life inspiration behind the hit television series "The Partridge Family" was The Cowsills. The group was formed by four brothers: Bill, Bob, Barry and John - who began performing at school dances in their hometown of Newport, R.I. Upon signing with MGM in 1967, brother Paul, sister Susan and mother Barbara joined the group and released their first hit single, "The Rain, the Park and Other Things."
RAY PRICE PERFORMS AT THE SILVERTON
Country pioneer Ray Price will play classic country western music at the Veil Pavilion inside the Silverton on Saturday, June 15. Price recorded his first record in 1949 and joined Columbia Records in 1951 where he stayed for more than 20 years. The "Crazy Arms" singer won the GRAMMY Award for "Album of the Year" in 1970 and was inducted into the Country Music Hall of Fame and Museum in 1996. Tickets are $25.
REGGAE FESTIVAL BRINGS INTERNATIONAL ACTS TO THE DESERT
Reggae in the Desert music festival continues to spotlight internationally known acts. The two-day event now in its 12th year will take place on Saturday and Sunday, June 15 and 16 from noon until 11 p.m. at the Clark County Amphitheatre, 500 S. Grand Central Parkway. Steel Pulse, Luciano, Capleton, Marcia Griffiths and The Green will headline this year's impressive lineup. General two-day admission is $60 and individual tickets in advance are $35 and $40 day of show.
NEXT DINNER TABLE EVENT SET AT THE LINKS OF TPC SUMMERLIN
The next famed white tableclothed Project Dinner Table on Saturday, June 8 will line the fairways of TPC Summerlin's championship golf course for the third dinner of the 2013 season. The featured chefs for this is popular community event will be: Sean Kinoshita, TAO; Massimiliano Campanari, LAVO; Marc Marrone, corporate executive sous chef, TAO Group; and Chef Todd Harrington, executive chef for Central Michel Richard at Caesars Palace.
Future dinner dates are: Saturday, Sept. 21; Saturday, Oct. 19; and Sunday, Nov 10 at 3 p.m.
TOP OF NEXT COLUMN
THE LOVIN' SPOONFUL WILL PERFORM AT THE SUNCOAST
Popular 1960s rock group The Lovin' Spoonful will perform at the Suncoast Showroom July 6 and 7. This group's first seven singles reached the Billboard Hot 100 top 10 throughout 1965 and 1966. In 2000, the band was inducted into the Rock and Roll Hall Of Fame. The current lineup of The Lovin' Spoonful includes two of the original members, Steve Boone and Joe Butler, as well as Jerry Yester, Mike Arturi and Phil Smith. Tickets are available from $15.95.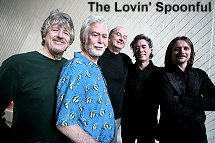 MAGICIAN RICK THOMAS VISITS THE SUNCOAST SHOWROOM
Premier illusionist Rick Thomas will return to the Suncoast Showroom weaving magic, music and dance into his show June 29 and 30. Thomas' ability to perform in a variety of settings has had him starring in more than 50 expositions and fairs across the United States and Canada, on more than 300 cruises around the world, and in Las Vegas for 15 years. His honors include "Magician of the Year" from the Academy of Magical Arts and "Stage Magician of the Year" from the World Magic Awards. Tickets are available from $15.95.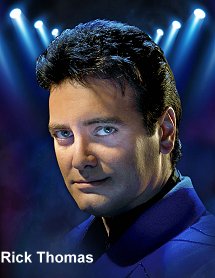 DINNER SHOW WITH THE JIMMY DORSEY ORCHESTRA AT SAM'S TOWN
Sam's Town Live! will host an evening reminiscent of a classic Vegas dinner show on Saturday, June 29 at 6 p.m. with the legendary Jimmy Dorsey Orchestra that had 11 No. 1 hits during the 30s and 40s The Jimmy Dorsey Orchestra is now under the direction of trombonist, Bill Tole and features vocalist Nancy Knorr. Reserved table seating is $55.
HOWIE MANDEL FROM 'AMERICA'S GOT TALENT' VISITS THE ORLEANS
Comedian, actor and television host Howie Mandel will bring his stand-up comedy to The Orleans Showroom June 7 and 8. This summer, Mandel returns for his fourth season as a judge on NBC's top-rated reality competition "America's Got Talent." Mandel received a Primetime Emmy® nomination for "Outstanding Reality/Competition Host" and a Daytime Emmy® nomination for "Outstanding Game Show Host" for "Deal or No Deal," which ran in both primetime and syndication. Tickets start from $49.95.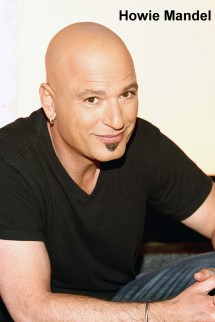 COUNTRY SINGER JOE DIFFIE WILL APPEAR AT THE SILVERTON
Country singer Joe Diffie will appear at the Silverton's Veil Pavilion on Friday, June 7. Diffie first topped the charts in 1990 and has since delivered 12 No. 1 songs, 20 top 10s and four gold and platinum albums. Diffie's music has won him a GRAMMY, ACM Awards, and he was honored as Humanitarian of the Year by the Country Music Broadcasters. Tickets are $25.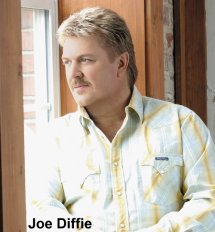 CHEF-BODYBUILDING CHAMP WINS FOOD NETWORK'S CHALLENGE
Award-winning Chef Phillip Dell, who moved to Las Vegas in 2005 and worked as a pastry chef at Wynn, won the Food Network's special "Chopped" competition last week. The Las Vegas native beat out three chefs in the "Cook Your Butt Off" episode, which featured four chefs with incredible weight-loss stories. Chef Dell lost 92 pounds in one year and now owns Sin City Chefs and teaches classes in healthy cooking and eating. He teaches healthy eating seminars and won the endorsement of the American Heart Association in recognition of his heart-healthy menus and cooking style. Halfway through his weight loss journey, Chef Dell was introduced to the sport of bodybuilding. In his first year competing, Dell finished top five in six shows and competed as a part of Team USA in the 2007 Natural Olympia in Greece. He holds the title of World Champion for the Deadlift in his weight class with a 440 pound lift.
CALLVILLE BAY CELEBRATES NATIONAL MARINA GET OUTDOORS DAY
On Saturday, June 8 from 9 a.m. to noon, Callville Bay Resort & Marina at Lake Mead will celebrate National Marina Day and National Get Outdoors by offering 25 percent off of full-day deck boat rentals that day while supply lasts. In addition, the state of Nevada is offering a free fishing day on June 8. As a reference, Lake Mead National Recreation Area is one of the nation's 10 most visited national parks.
'FABRIK FRIDAYS' CONTINUES AT SHE BY MORTON'S
Fabrik Fridays is a relatively new weekly tribute to fashion event at SHe by Morton's inside The Shops at Crystals. Each Friday fashion collections from a different boutique are highlighted with fashion shows at 7:30, 9 and 10 p.m. on a 30-foot runway that winds through the main dining room. The event is a mix of style and music, live DJ sets, entertainers, tasty fare and Bacardi drink specials.
The June lineup starts off with ECCOCI's chic, European-inspired collections on June 7, followed by Coterie, a downtown-based, spirited boutique on June 14. Beckley with a boutique in Las Vegas and Los Angeles will take over the runway on June 21 and closing out the month on June 28 will be Stitched, a gentleman's boutique with tailor-made clothing.
16TH ANNUAL ADVERTISING COMMUNITY TALENT SHOW SET IN JULY
The 16th Annual Advertising Community Talent Show (A.C.T.S.) along with a silent auction will be held on Saturday, July 27 at 7 p.m. at Chrome Showroom inside Santa Fe Station. This fundraising show features acts from the Southern Nevada advertising and media community with all proceeds benefiting Safe Nest. Talent entries are being taken through June 14. Tickets are $25 for at any Station Casinos Reward Center.
NEWS FROM RESORTS IN PRIMM
Whiskey Pete's Stateline Stop at Primm Valley Casino Resorts is now open to the public. The 13,000-square-foot facility features a variety of quick service restaurants, 40 slot machines in the gaming parlor and free Wi-Fi inside the modern travel center.
Buffalo Bill's Resort & Casino has released its concert schedule for the summer months. Acts will include: Pepe Aguilar, June 1; Patti LaBelle, July 6; Latin Legends, July 20; Sylvia Browne, Aug. 3; Los Tigres del Norte, Aug. 24 and Kenny Rogers, Aug. 31.
RINGLING BROS. AND BARNUM & BAILEY® VISIT UNLV CAMPUS
Ringling Bros. and Barnum & Bailey® will present "Built To Amaze!" at the Thomas and Mack Center, June 13-16. This circus experience is where children find out what it takes to build The Greatest Show On Earth® right from the unleashing from shipping crates. "Built To Amaze!" opens with the "All-Access Pre-show" where everyone is invited to join the fun and meet the cast as they prepare for the show, try on custom designed costumes and learn circus skills like juggling.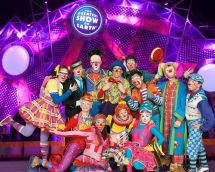 HOUSE OF BLUES LAUNCHES ALL NEW GOSPEL BRUNCH
GRAMMY-award winning star and Gospel music icon Kirk Franklin has joined forces with House of Blues and its venues across the United States to create a new Gospel Brunch experience as part of its year-long 20th anniversary celebration. House of Blues Gospel Brunch has been a staple of Sunday morning entertainment around the country for more than two decades. Now, House of Blues has reinvented the renowned dining entertaining experience by infusing the same kind of contemporary energy that has made Franklin the biggest selling gospel music artist in the world.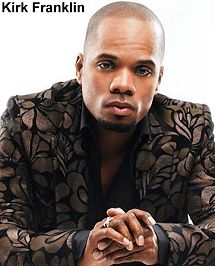 MISC. NOTES
The 44th Annual World Series of Poker began last week with its 62-event schedule and will run through July 15 at the Rio. Players from more than 100 countries around the globe will compete.
The new Symphony Park Pedestrian Bridge now connects the east parking lot of the The Smith Center for the Preforming Arts to downtown Las Vegas at the 500 S. Main St. parking garage, which serves Las Vegas City Hall. The $4.5 million bridge project that began last July includes a concrete deck, elevators, stairs, landscaping and irrigation and crosses over the Union Pacific Railroad tracks.
Cornerstone Park in Henderson is scheduled to open on June 15 at 9 a.m. This 100-acre park located at Wigwam and Stephanie includes a 31-acre lake, large pavilions, a catering kitchen, lighted basketball courts, lighted volleyball courts, picnic trails and walking trails.
The Neon Museum downtown has introduced a membership program with different levels starting with $35 per year general La Concha Membership and then going from $75 up to a $2,500 Corporate Membership.
Cabo Wabo Cantina inside Miracle Mile Shops at Planet Hollywood will host a National Daiquiri Day fiesta on Friday, July 19. The Strip-side cantina will offer buy-one-get-one frozen daiquiris all day.
Column Continues Below Advertisement
CONTINUE ON TO...:

THIS WEEK'S >LAUGHLIN NEWS
LAST WEEK'S >LAS VEGAS NEWS
>VEGAS VIEW FULL NEWS ARCHIVES
Return to >"Heard Around Town"
Return to >Las Vegas Leisure Guide