RIVERSIDE HOSTS COLGATE COUNTRY SHOWDOWN CONTEST


The 28th Annual Colgate Country Showdown talent contest, which is one of the largest country music artist searches in the nation, will be held at the Riverside in The Starview Room on June 25 at 6 p.m. The free show begins at 6 p.m. Highway Country (KIXW/KIXF/KHWZ) is hosting the local division event for the tenth time.

Individual acts will compete for prizes, including a weekend trip to Laughlin and an opportunity to perform at the state competition at the Nevada State Fair in Reno, Nev. on Aug. 28. State winners vie for a $1,000 cash prize and the chance to advance to a regional competition in the fall. The five regional winners are awarded an all expense paid trip to the National Final where they compete for the $100,000 Grand Prize and the National Title.

The Showdown has 400 radio stations participating across the country. Highway Country always draws a large pool of talent. This year's contestants, consisting of 10 finalists, promise to put on a good show. Due to popular demand the show has been moved to The Starview Room to provide ample seating.

HARRAH'S BOOKS TRIBUTE TO THE BLUES BROTHERS SHOW

"The Bluzmen - Tribute to the Blues Brothers" will perform in the Fiesta Showroom at Harrah's, June 20-24. Tickets for the 8 p.m. shows are $23.95, $28.95 and $33.95, call 800-447-8700.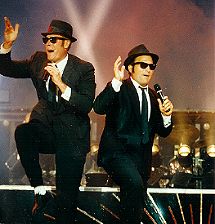 The tribute features Eric Martin as Dan Aykroyd and Carmen Romano as the late John Belushi in a performance of their portrayal of the original Blues Brothers. The excitement continues from their opening rendition of "I Can't Turn You Loose," to the closing finale with the rousing hit "Shout." For more than 20 years, Martin and Romano have performed on stages across the United States, Europe and Asia and appeared on shows such as "The Tonight Show with Jay Leno" and "Entertainment Tonight."
RIVERSIDE OFFERS BALLROOM DANCING
Tom & Sharon's Ballroom, Dance Party will take place again at the Riverside on June 6 and 27 from 1:30 to 4:30 p.m. Admission is free.
In addition, you can learn to dance ballroom, Latin, country western, swing and more at The Dance Club with certified instructions by Tom and Sharon Craddock. Intermediate classes are on Tuesdays at 6:30 p.m. and beginner's lessons are on Wednesdays at 6:30 p.m. For information, call 928-754-2097 or 702-298-2535, ext 5708.
COMMUNITY BLOOD DRIVE WILL TAKE PLACE AT THE RIVERSIDE
United Blood Services will be holding a community blood drive at the Riverside in Conference Rooms, Harbor Ports I, II & III on June 15 from 1 to 7 p.m. and June 16 from 8 a.m. to 2 p.m. To make an appointment, call 702-298-2535.

TOP OF NEXT COLUMN
FELIX CAVALIERE'S RASCALS STOP AT THE TROPICANA EXPRESS
Felix Cavaliere's Rascals will appear in the Pavilion Showroom at the Tropicana Express on June 20. Tickets are $30, $35 and $45, call 800-243-6846.
Cavaliere chose music over school and left Syracuse University after two years to form a group called The Escorts. He then moved to New York City and got his professional start as a backup musician for Sandy Scott and later Joey Dee and the Starlighters. Early in 1965, Cavaliere formed the Young Rascals. That year on Oct. 28, The Rascals performed at the Phone Booth, a club in the "discotheque district" of Manhattan's East Side, and Sid Bernstein signed the group with Atlantic Records. From 1965 through 1969, the Rascals were one of the biggest groups in the country, yet they disbanded in 1972.
Cavaliere went on to a solo career during the 70s and released one CD in the 90s. His first album was entitled simply "Felix Cavaliere" and was released in 1974. His second release "Destiny" with one single being "Never Felt Love Before/Love Came." His fifth and final solo release was in 1994.
In 1997, Cavaliere along with former Rascals band members was inducted into the Rock & Roll Hall Of Fame.
'SUPERSTARS OF COUNTRY' MAKE BELIEVE AT THE RIVERSIDE
Now through June 7, "Superstars of Country" is playing at the Riverside in Don's Celebrity Theatre. Tickets are $30 for the 8 p.m. shows.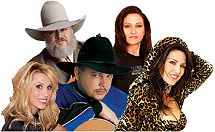 "Superstars of Country" recreates legendary performances of the biggest stars in country music with look and sound alike singers accompanied by the All Star Band. In this show, top tribute artists pay tribute to the likes of: Faith Hill, Gretchen Wilson, Garth Brooks, Charlie Daniels, and Shania Twain.
RIVER PALMS KEEPS THE LAUGHTER GOING
Sammy's Comedy by the Shore is ongoing at the River Palms with accomplished comedians rotating weekly and performing Wednesday-Sunday at 8 p.m. Tickets are $15 and $25, call 800-835-7904. Look for funny people Jeff Barrett and Michael D. June 17-21.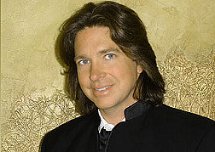 In addition to designing and painting artwork for clients such as Disney, Universal Studios and CNN, Barrett has performed in many comedy clubs in the United States and abroad. Corporations such as Disney and Sea World have been entertained by Mr. Barrett. His television appearances include Showtime and "America's Most Wanted" on FOX.


CONTINUE ON TO...:


>THIS WEEK'S LAS VEGAS NEWS
>LAST WEEK'S LAUGHLIN NEWS
>VEGAS VIEW FULL ARCHIVES
>Return to "Heard Around Town"
>Return to Las Vegas Leisure Guide