EARTH, WIND & FIRE AND CHICAGO CREATE PROMOTION FOR FOOD BANKS
Music legends Earth, Wind & Fire and Chicago will co-headline a show at The Joint at Hard Rock on Saturday, July 25.
Meanwhile, Chicago and Earth, Wind & Fire have announced that they will raise money for local food banks nationwide on their 30-city national co-headlining summer concert tour that begins on June 5.
The "Three songs for Three cans or Three dollars" donation promotion will be monitored by World Hunger Year, Inc. (WHY). In exchange for cans or donations, fans will be given a download card to access three new songs recorded earlier this year.

Column Continues Below Advertisement


TROPICIANA WILL HOST 'THE VOICE' TONY PACE
The Tropicana will present the music and lampoon satire of Tony Pace on Saturday, June 20 in the Tiffany Theater. Tickets start at $35, call 702-739-2411.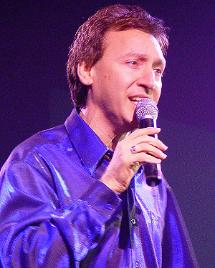 Fast and improvisational, multi-talented Pace, who has a theater background, has a four-octave range and a keen sense of comedy spoofs. Pace showcases his abilities during every fast-paced parody performance that is complete with audience participation, singing, dancing, costumes, comedy, musical instruments and more.
VOCAL SOUP DEBUTS AT SUNCOAST
Long-time friends and highly accomplished performers Clint Holmes, Susan Anton, Domenick Allen and Martin Nievera will combine their talents onstage for the first time in "Vocal Soup" at the Suncoast Showroom, June 19, 20 and 21. Tickets start from $29.95 for the 8 p.m. shows, call 702-636-7075.
The 90-minute showcase of solo performances, duets and group numbers will feature a variety of musical genres including the title song "Vocal Soup." In addition, special guest Vincent Falcone -- pianist and conductor for Frank Sinatra -- will perform and conduct during a segment of the show dedicated to the music of "Ol' Blue Eyes."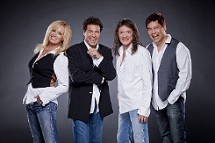 Holmes enjoyed a six-year run headlining his own show at Harrah's. His Top 10 hit was "Playground In My Mind (My Name Is Michael)."
Anton achieved fame on Broadway, the big screen and in numerous television shows. She spent more than five years as special guest star with the "Great Radio City Music Hall Spectacular" and renowned Rockettes at the Flamingo Hilton.
Rock 'n' roll legend Allen is a former member of the multi-platinum rock group Foreigner. Professional actor, singer and musician, Allen toured the world for four years with Liberace, co-starred with Helen Reddy in the musical "Blood Brothers" on Broadway, and was a regular on the daytime soap opera "Days of Our Lives."
Recording and television star Nievera has 15 gold hits in Asia and is regarded as "The Concert King" and a heartthrob in his native Philippines. He has performed at the Golden Nugget and other Las Vegas venues.
GRAMMY WINNER STEVE TYRELL SET TO PERFORM AT GOLDEN NUGGET
Grammy Award-winning vocalist Steve Tyrell will perform at the Golden Nugget downtown, June 12-15, in the Gordie Brown Showroom. Tickets for his 7:30 p.m. shows start at $29.95, call 866-9-GOLDEN.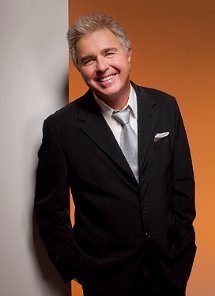 With his breakthrough performances in "Father of the Bride" and "Father of the Bride II," Tyrell reinvented and re-popularized classic pop standards for a modern-day audience. In September, his voice will be featured over the end title of Steve Soderbergh's next film "The Informant" singing a new song written for the movie by Academy Award Winners Alan and Marylin Bergman along with Marvin Hamlisch
ELECTRA JOINS MGM GRAND'S 'CRAZY HORSE PARIS' FOR A WEEK
Sex symbol Carmen Electra will perform in the MGM Grand's "Crazy Horse Paris" for a week-long, guest-star engagement July 8-13. Following Dita Von Teese, Electra will be the second celebrity to perform with the ensemble. She will showcase her dance ability in three acts: a lesson on eroticism; a performance entitled "Chain Gang;" and an ensemble number. Tickets for her special performances are $75 and $125 for VIP, call 702-891-7777.
Prince discovered Electra when she was 18 and her fame escalated with a role in the television series "Baywatch," as the co-host of MTV's "Singled Out," and most recently in movies such as "Meet the Spartans," "Epic Movie" and "Scary Movie."
DURAN DURAN WILL PERFORM AT THE PALMS
One of the most popular "British Invasion" bands of the '80s, Duran Duran, will take the stage at The Pearl Concert Theater inside the Palms on Friday, July 10, at 8 p.m. as part of limited run dates along the West Coast. Tickets are $79, $104 and $154, call 800-745-3000.
Duran Duran was founded in the United Kingdom in 1978 by Nick Rhodes and John Taylor. They named themselves after the villain Dr. Durand Durand from the science fiction film "Barbarella." Over the years Duran Duran underwent several lineup changes; however, never disbanded entirely. Today's lineup includes Rhodes and Taylor as well as Simon Le Bon and Roger Taylor.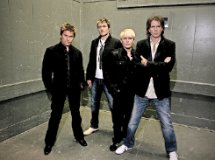 The band released their first album, "Duran Duran," in 1981 and followed shortly with their hit single "Girls on Film," which went to No. 5 on the UK charts. This single's video attracted attention for featuring explicit scenes with topless women. It was ban from the BBC and heavily edited by MTV.
"Rio" released in 1982 landed at No. 6 on the U.S. charts for 129 weeks and later in 2003 was listed as 65 in the New Musical Express 100 Greatest Albums of All Time.
Most recently in 2007, they released "Red Carpet Massacre," their 12th studio album that sold more than 29,000 copies in the first week.
BROADWAY LEGEND PATTI LUPONE DEBUTS NEW ONE-WOMAN SHOW
Following her year-long run in the critically acclaimed Broadway hit "Gypsy," singer-actress Patti LuPone will debut her new, one-woman show "The Gypsy In My Soul" on June 20 and 21 at The Orleans Showroom. Tickets start from $29.95, call 702-365-7075.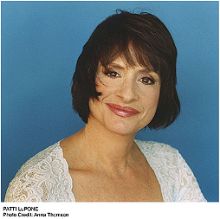 In the show, LuPone will perform songs that have long been associated with her four-decade Broadway career, as well as some of her personal pop favorites. In between musical numbers, she will share backstage stories and personal reflections from her illustrious career.
LuPone has appeared in nearly 30 Broadway productions and several feature films including "Driving Miss Daisy," "State and Main" and "Summer of Sam." On television, LuPone is best known for her role as Libby Thatcher in the 1990s show "Life Goes On."
ABBACADABRA BRINGS ABBA MUSIC TO THE HILTON
The music of ABBA will return to Las Vegas with performances by ABBACADABRA, the ultimate ABBA concert tribute show, in the Las Vegas Hilton Theater, June 12-14. Tickets are $19.95, $29.95, $39.95 and $49.95, call 800-222-5361.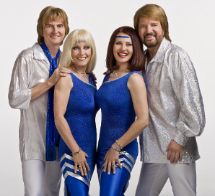 ABBACADABRA has become an entertainment sensation in its own right since it debuted at the Eldorado Resort and Casino in Reno on New Year's Eve 2004. While the group has performed corporate shows in Las Vegas, the Hilton's showroom marks the group's first Vegas public appearance.
MINUS 5 EXPERIENCE HOLDS A 'HEATED' CONTEST
Minus 5 Experience at Mandalay Place, the first permanent ice lounge in the United States, is offering cool relief to the first person who correctly predicts the day the temperature reaches 105 degrees in Las Vegas. To enter the 105§ at Minus 5 contest, e-mail winner@minus5experience.com. The winner will receive a prize pack for five with complimentary VIP entry to Minus 5 Experience, including faux fur parkas and cocktails, dinner for five at Rick Moonen's rm seafood restaurant and a table with bottle service at MIX Lounge.
WAX FIGURE OF MAGICIAN CRISS ANGEL UNVEILED AT MADAME TUSSAUDS
A wax figure of magician Criss Angel, who headlines his "Believe" show at the Luxor, has been unveiled at Madame Tussauds, which is celebrating its 10th anniversary as an attraction on the Strip. Angel joins an all-star lineup of figures, which most recently includes Snoop Dogg, Las Vegas Mayor Oscar Goodman and Barack Obama.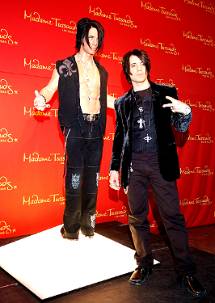 Angel stars in his own hit television show, "MINDFREAK," which airs on cable network A&E and will soon tape its 100th episode, is the author of a best-selling book, titled "Criss Angel MINDFREAK: Secret Revelations," and is the only five-time winner of the prestigious MERLIN, "Magician of the Year" Award.
RIVIERA COMEDY CLUB HIGHLIGHTS BILLY GARAN AND MARK SWEET
Bill Garan will headline the Riviera Comedy Club with Laurie Kilmartin and Rob Sherwood, June 15-21, followed by Mark Sweet and John Pate, June 22-28. Tickets for the 8:30 and 10:30 p.m. shows are $24.99, call 702-794-9433.
Garan's list of impressions is demonstrated in his "Hollywood High" routine where he plays all the characters in a classroom of celebrity students, ranging from Truman Capote to Sylvester Stallone. In addition to television appearances, Garan has opened for Robert Klein, Jay Leno and Jerry Seinfeld.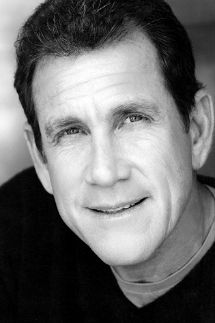 Comedian, magician and hypnotist Sweet has appeared on television and warmed up audiences for "Coach," "Roseanne," and "Cheers." He served as the hypnotic consultant for David Ogden Stiers' character in the Woody Allen film, "Curse of the Jade Scorpion." For the past 25 years, Sweet has toured the country as Willy Wonka for the Willy Wonka Candy Company and created and hosted "Willy Wonka's Secrets of Magic" on DVD.
Pate has been the head writer for TNN's "Laff TV" as well as their highest rated show "Country Kitchen."
VEGAS CLUB AND PLAZA TAKE A PSYCHADELIC TRIP BACK IN TIME
This summer downtown's Vegas Club and Plaza Hotel are taking a psychedelic trip back in time 40 years as part of the Fremont Street Experience's "Summer of 69: Vegas or Bust" celebration. In addition to transforming the properties with 60s-themed d'cor, music, employee uniforms and merchandise, the hotels are hosting several promotions and giveaways.
The Vegas Club is introducing Las Vegas' first and only balloon exhibit through Labor Day weekend. Each month, the free exhibit has a different theme: May/June "Peace Out;" July "Race to the Moon;" and August to the end "Bug Mania." In addition, the Vegas Club is having a replicated backdrop of a 60s VW Hippie Van for photo opportunities during June.
The Plaza through Sept. 7 is nearly doubling the 52 number or less bingo super coverall payout to $19,690 every session, every day.
Both resorts are offering $2 drink specials and $1.75 Coors Light Draft and $69 hotel packages for three nights in a standard room based on double occupancy through Aug. 31.
QUICK CLIPS
Larry Hart's "Praise," which debuted at the South Point on March 29, is booked again on Sundays, July 12 and Aug. 9 at 2 p.m.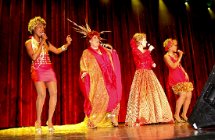 The American Superstars afternoon show at the Stratosphere Casino has re-introduced a Britney Spears tribute with Abby Galloway filling the role and doing a six-song set. Other artist tributes in the show feature Elvis, Christina Aguilera, Tim McGraw, and Michael Jackson along with a band and dancers.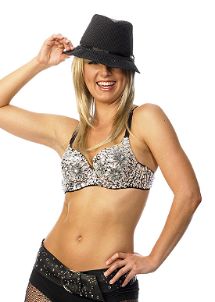 The Village at Lake Las Vegas will start weekly "Movies al Fresco" on Thursday, June 4. Movie nights are free and shown on the lawn at 8 p.m. The movie lineup is: "Marley & Me" June 4; "Indiana Jones and the Kingdom of the Crystal Skull" June 11; "Beverly Hills Chihuahua" June 18; "Twilight" June 25; "Ironman" July 2; "Mamma Mia" July 9; "The Water Horse" July 16; "Journey to the Center of the Earth" July 23; "Breakin" July 30; "Shrek 3" Aug. 6; "Ink Heart" Aug. 13; and "Bolt" Aug. 20.
In celebration of its 20th anniversary, The Mirage, which opened on Nov. 22, 1989, is partnering with Walters Golf to offer guests a "stay and play" package through the end of the year. The package allows guests to receive a 20-percent discount when booking a minimum three-night stay at The Mirage and earn up to 40-percent off green fees at one of three courses in town: Bali Hai Golf Club, Royal Links Golf Club and Desert Pines Golf Club; call 866-838-3387.
The Firefighters of Southern Nevada Burn Foundation will host the 10th Annual Fire & Rain Firefighter Bachelor Auction on Saturday, June 6 at RAIN Nightclub at the Palms. Tickets to this event auctioning 18 eligible bachelors are $40 for ladies and $80 for men, call 702-416-6767.

CONTINUE ON TO...:


>THIS WEEK'S LAUGHLIN SEGMENT
>LAST WEEK'S LAS VEGAS SEGMENT
>VEGAS VIEW FULL ARCHIVES
>Return to "Heard Around Town"
>Return to Las Vegas Leisure Guide