MICHAEL MCDONALD PERFORMS AT NEW E CENTER

Five-time Grammy award winner and 'blue-eyed soul singer' Michael McDonald, who began a long association with Steely Dan in 1975 singing backup as well as playing keyboards onstage, will headline the Edgewater's new 2,600-seat, 27,000-square-foot entertainment and convention venue on Saturday, June 18. Tickets are from $25.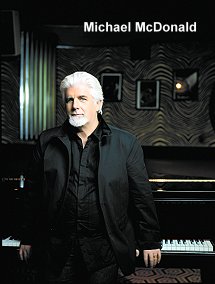 After Steely Dan, McDonald joined the Doobie Brothers on the road. In the years that followed, their sound evolved from guitar-driven rock to a sultry, tight R&B feel, with McDonald writing and singing lead on "Takin' It to the Streets," "What a Fool Believes," "Minute by Minute," and other signature songs. He began his solo career in 1982 following the Doobie Brothers' farewell tour.
TRENT CARLINI PAYS TRIBUTE TO ELVIS AT THE RIVERSIDE
Trent Carlini "The Dream King" will be back at the Riverside, May 31-June 11. Being an Elvis fan through his entire childhood, Carlini decided to devote his career to honoring a man who had influenced his life so much. After starring in an Annual Birthday Tribute to the King in 1988, popular demand kept bringing Carlini back to perform in the show year after year. His popularity only grew from there. Tickets to his 8 p.m. shows are $32.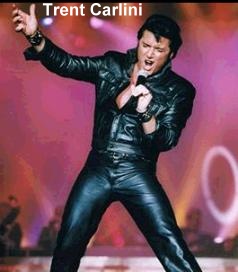 UPCOMING EDGEWATER COMEDIANS
The Edgewater sticks with "Comedy on the Edge" in the showroom every Friday, Saturday and Sunday at 7 p.m. Each show features two stand-up comedians. Upcoming acts are: June 3-5—Bil Dwyer and Andy Beningo; June 10-12—Cash Levy and Andy Wood; June 17-19—Adam Hunter and Drale Witham; June 24-26—Michael Pace and Lee Levine; July 1-3—Mike Marino and Cliff Yates; July 8-10—Karen Rontowski and Emily Galati; July 15-17—Tim O'Rourke and Todd Link; and July 22-24—Kris Shaw and Nola J. Tickets are $10 at the Edgewater Casino Cage or the door.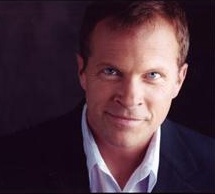 Comedian and game show host Bil Dwyer appeared as one of the finalists on the fourth season of NBC's "Last Comic Standing." Since then, he's appeared on "The Tonight Show with Jay Leno," "The Late Late Show with Craig Kilborn" and his own half hour stand-up special "Comedy Central Presents: Bil Dwyer." He currently recurs as Valerie Bertinelli's ex-husband on the highly-rated TV Land sitcom "Hot in Cleveland."
RIVER PALMS TRIBUTE SHOWS
If you can't see the Real McCoy, tribute acts offer a great option at the 2700 Club at the River Palms.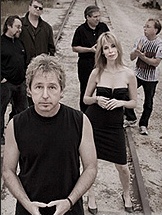 On June 4, Ghost in the Machine will pay tribute to Police, followed by MZ Led a female band honoring Led Zeppelin. Tickets are $10 for the 9 p.m. shows. Other shows will pay tribute to Neil Young, Bob Seger, Journey, Pearl Jam, Def Leppard and ZZ Top.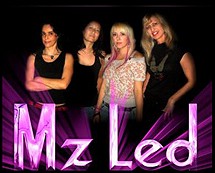 TROPICIANA TRIBUTE ACTS
The Tropicana has lined up tribute acts to perform in The Pavilion Theater on Saturday nights at 8 p.m. Tickets are $10. Have A Cigar will perform on June 18 and pay homage to Pink Floyd. The acts to follow include: Fan Halen - tribute to Van Halen on July 2; Damage Inc. - tribute to Metallica on July 16; Alice in Cooperland - tribute to Alice Cooper on Aug. 6; and The Joshua Tree - tribute to U2 on Aug. 13.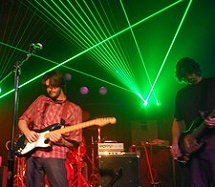 TOP OF NEXT COLUMN
HARRAH'S 'MOONWALKER' SHOW REFLECTS ON MICHAEL
Inspired by one of the biggest stars to ever live, "Moonwalker: The Reflection of Michael" takes the audience on a musical journey into Michael Jackson's genius in the Fiesta Showroom at Harrah's, June 14-19. This touring production has Michael Firestone capturing Jackson's every move while backed by a live band, singers and dancers. Tickets for this musical journey are $25, $30 and $35.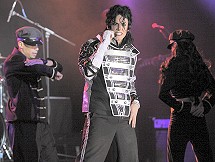 RIVERSIDE HOSTS 'SUPERSTARS OF COUNTRY MUSIC'
Superstars of Country Music" will recreate legendary performances of some of country music's biggest stars in Don's Celebrity Theatre June 17-26 at 8 p.m. The impersonators sound and look like the real thing. The talented singers are accompanied by the All Star Band and end the show with a celebration of the American Spirit in a patriotic finale. The artists will pay tribute to the likes of: Faith Hill, Carrie Underwood, Tim McGraw, George Strait and Gretchen Wilson. Tickets are $32.50.
HIGHWAY COUNTRY TALENT CONTEST SET AT RIVERSIDE
The 30th Annual Texaco Country Showdown hosted by Highway Country (KIXW/KIXF) radio will be held at Don Laughlin's Riverside on Thursday, June 23, at 6 p.m.
Thousands of aspiring artists and groups up to seven members compete annually. Local winners advance to more than 40 state contests where the prizes include $1,000 in cash and the opportunity to compete at one of five regional contests in the fall. The final five regional winners receive an all-expense-paid trip to the National Finals to compete for $100,000 and the coveted National Title. For information, call 702-737-9899 or email sales@highwayradio.com.
QUICK CLIPS
Café Aquarius is now serving up a Prime Rib Dinner special every Friday and Saturday, 4 to 10 p.m. The meal includes mashed potatoes, vegetable, choice of soup or salad and a scoop of vanilla or chocolate ice cream for dessert. Cost is $13.32.
More than 40 high school students from Valley High School in Las Vegas visited the Aquarius in May for a first-hand look at how a casino property operates. The students are part of Valley High School's magnet program, The Academy of Hospitality and Tourism.
There will be a dinner and show featuring the music of "Catch A Wave" - a tribute to the Beach Boys at the Avi Beach Overlook on Saturday, June 4 from 7 to 10 p.m. Cost is $12 with a no host bar.
It will be Reggae on the River at The E Center at the Edgewater on June 10 and 11 with music by Fortwentydaze and Soul Redemption and a variety of Jamaican cuisine.
On June 11 at the Avi Beach Overlook, it will be Avi Aloha Luau featuring "Hot Lava" - a Polynesian revue with Island dances and fire dancing plus a luau feast from 7 – 10 p.m. Cost is $15 with a no host bar.
The Community Achievement Awards annual black-tie dinner and ceremony where community stand-outs receive awards for their above-and-beyond achievements will be held at the Tropicana Pavilion Theater on Saturday, June 11 from 5-8 p.m. Tickets are $75, call Connie at the Laughlin Chamber of Commerce at 702-298-2214.
Tom & Sharon's Ballroom, Dance Party at the Riverside is scheduled June 4 and 25 from 1:30 – 4 p.m. Admission is free. For more information about parties or dance classes, call 928-754-2097.
SUSAN MURPHY RETURNS TO LAUGHLIN
It's unusual to talk about management at Laughlin resorts; however, it's an exception when a special lady returns after being the president and general manager of the former Ramada Express for years. Susan Murphy is now vice present of marketing for the Aquarius.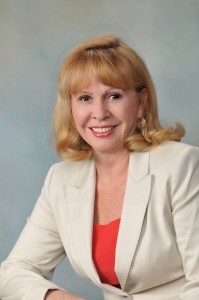 She is well known in town for her community service having created a successful holiday toy drive that helped tri-state children in need for more than a decade. She also founded the American Heroes Foundation, a non-profit that helps local veterans, served as president of the foundation for seven years, and oversaw the purchase of more than a dozen vans for Disabled American Veteran Chapters for Nevada and Arizona communities. In addition, she is a former two-term president of the Laughlin Chamber of Commerce and president of the Laughlin Tourism Committee.



CONTINUE ON TO...:


>THIS WEEK'S LAS VEGAS NEWS
>LAST WEEK'S LAUGHLIN NEWS
>VEGAS VIEW FULL ARCHIVES
>Return to "Heard Around Town"
>Return to Las Vegas Leisure Guide