KENNY LOGGINS HEADLINES THE E CENTER

Two-time Grammy Award winning singer/songwriter Kenny Loggins will perform on Saturday, June 30, at The E Center at the Edgewater with opening act Blue Sky Riders. Over the past three decades, Loggins has written and performed many classic rock hits including "This is It," "What A Fool Believes," "Whenever I Call You Friend," "Don't Fight It" and "Heart to Heart." Loggins has also had success writing movie theme songs and children's CDs. Tickets start at $25.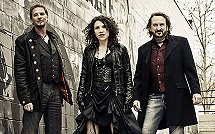 Blue Sky Riders, a trio comprised of Kenny Loggins, Georgia Middleman and Gary Burr, will open the concert. All three sing lead and three-part harmonies. For Loggins, Blue Sky Riders is a new creative step forward in his career. Burr is a member of the Country Music Hall of Fame and has been named Songwriter of the Year by ASCAP, Billboard and NSAI with 13 No. 1 hits under his belt. He has toured with Carole King and produced Olivia Newton John, and early in his career spent three years as lead singer of Pure Prairie League. Middleman was still a teenager when she began opening for artists like Willie Nelson and Merle Haggard. She wrote Keith Urban's 2010 chart-topper "I'm In," had her songs recorded by Faith Hill, Martina McBride, Reba McEntire, Terri Clark, Mark Chesnutt and Joe Nichols, among many others.
'CHEFS FOOD FEST' BECOMES SUMMER EVENT
"Chefs' Food Fest" is an annual fundraising event usually held in the fall but this year it has been moved to June 21. Chefs and food and beverage departments from most of the Laughlin casinos along with a few area restaurants will put their creations on display at the Aquarius Ballroom. The food will include everything from exotic appetizers to entrees to exquisite desserts and booths will also be a work of art. Music will be provided by Matt Farris and his Kinfolk Band, sponsored by Radio Central KJJJ. Tickets for the evening dining extravaganza are $50, call 702-298-2214.
GOZIP PIRATE COVE OPENS CLOSE TO LAUGHLIN
Just 21 miles from Laughlin, GoZip and ERi are opening GoZip Pirate Cove in June at Pirate Cove Resort & Marina in Needles, Calif., nestled between Route 66 and the Colorado River. GoZip Pirate Cove will offer four new attractions including the "Plank Walk" Powerfan. Ò Freefall, an 80-foot giant "Bosun Swing," the high-speed "Rum Runner" motorized zip line and an unparalleled "Pirates Quest" zip line tour.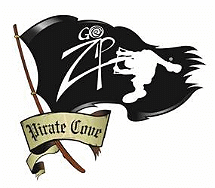 The guided "Pirates Quest" zip line tour will consist of five zip lines, ranging from 312 feet to 1,300 feet, two towers and one 80-foot suspension bridge. The tour accommodates 10 guests at one time and lasts approximately two hours.
GoZip Pirate Cove operates Monday - Sunday from 10 a.m. – 7 p.m., with days and times changing seasonally. Tickets are $45 plus tax per activity. Three-activity ticket packages are $120 plus tax per person. Tickets for the "Pirates Quest" zip line tour are $99 plus tax. Purchase online at www.gozippiratecove.com or call 888-669-6381. Guests must be 8 years old or older and weigh at least 50 pounds.
SHERYL CROW VISITS HARRAH's AMPHITHEATER
Sheryl Crow will headline at Harrah's Rio Vista Outdoor Amphitheater on Saturday, June 2, at 8 p.m. Crow is an American singer songwriter, record producer, musician, and actress who first reached the spotlight as a back-up singer with Michael Jackson. Crow has won nine Grammy Awards, performed with The Rolling Stones, and performed duets with Eric Clapton, Mick Jagger, Kid Rock, Michael Jackson, Sting and John Mellencamp, among others. She has sold 16 million albums in the United States and 35 million albums worldwide. Tickets start at $51.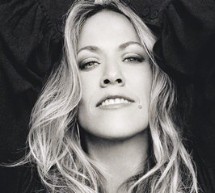 BILL ENGVALL SET TO PERFORM AT AQUARIUS AMPHITHEATER
Comedian Bill Engvall will headline at the Aquarius Outdoor Amphitheater on Saturday, June 16, at 8 p.m. Engvall is well known for starring in "Blue Collar TV," "Blue Collar Comedy Tour" movies and touring for six years filling arenas nationwide with the ensemble cast that included Jeff Foxworthy and Larry the Cable Guy. His career began 30 years ago and his "Here's Your Sign" routine created a national catchphrase, produced country radio hits and a platinum record. Engvall, a Texas native, has written several books, including his autobiography "Bill Engvall –Just A Guy." His original career plan was to be a teacher but that changed one evening at a nightclub when he made people laugh. Tickets are $35 and $45.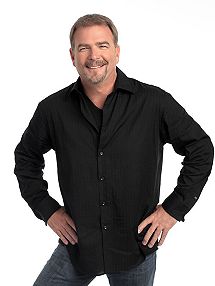 TEXACO COUNTRY SHOWDOWN RETURNS TO THE RIVERSIDE
The public is invited to the 31th Annual Texaco Country Showdown hosted by Highway Country (KIXW/KIXF) radio on Thursday, June 28, at Don Laughlin's Riverside, at 6 p.m. to cheer on the contestants. Across the country, thousands of aspiring artists and groups with up to seven members compete annually. The local winners advance to more than 40 state contests where they vie for $1,000 in cash and the chance to compete at one of five regional contests. The final five regional winners receive an all-expense-paid trip to the National Finals to compete for $100,000 and the coveted title. Admission is free at the Riverside.
MORE COUNTRY MUSIC WITH FELICE AT THE RIVERSIDE
"Country Diva" Felice will perform at the Riverside at 8 p.m. May 30-June 3 in Don's Celebrity Theatre. While Felice, who has been performing on the Las Vegas Strip for more than four years, has a Vocal Performance degree from UNLV and has studied opera and musical theatre, her heart lies with country music. She has been the principle singer in "Les Folies Bergere," "Fantasy," and "American Superstars" where she performed as Carrie Underwood and Christina Aguilera. For her shows at the Riverside, she will be performing the music of the superstars of today's country music stars: Taylor Swift, Carrie Underwood, and Miranda Lambert. Tickets are $20.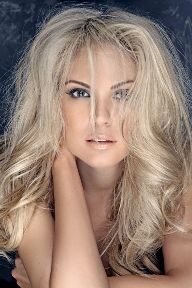 TOP OF NEXT COLUMN
EDGEWATER BOOKS COMEDIANS WEEKLY
Two different stand-up comedians visit the Inferno Nightclub/Edgewater Showroom at the Edgewater every Friday through Sunday. "Comedy on the Edge" is at 7 p.m. and tickets are $10 at the Edgewater Casino Cage or at the door.
The upcoming lineup of laugh makers include: June 1-3-Ron Feingold and Christopher Zapatier; June 8-Doug Starks and Jason Harris; June 9-10-Kevin Zeoli and Jason Love; June 15-17-Barry Neal and Debbie Praver; June 22-24-James Berry and Rio Hillman; June 29-Mike Muratore and Jen Murphy; and June 30-31-Patrick Canelaria and Gibran Saad.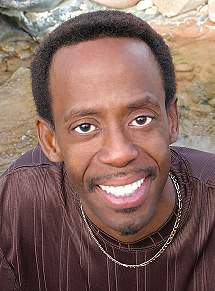 Ron Feingold, who has been on stage since age 10, mixes stand-up comedy with a capella music for his act. His first album was released in June 1995 and was called "One Man A Cappella Jam!" and his second was "Solo Effort" in 2001. Currently, Feingold is a corporate and cruise ship entertainer residing in Florida and also performs at his favorite comedy clubs around the country.
Doug Starks pulls from an extraordinary arsenal of comedic characters, stories, songs, impersonations and tap dance. He has worked with Julio Iglesias on his world tour, Natalie Cole, Smokey Robinson, The Temptations, and Stevie Wonder. Starks remarkably haunting impression of the late great Sammy Davis, Jr. has had him performing in "The Rat Pack is Back" show in Las Vegas. On the radio, Starks has showcased his special comedic talents with his original characters Reverend Brother Pastor Deacon Doctor Doug and Uncle Buddy.
Detroit-based comedian Kevin Zeoli serves up his views on everything from life with a child to the current state of the country, adding visuals, voices and songs. He believes if you can't laugh at yourself, stare harder at the mirror. Zeoli is a 10-year stand-up veteran, who has opened for comics like Tommy Chong, Tim Allen and Kathleen Madigan.
IT IS BEE GEES TIME AT THE RIVERSIDE
"The Australian Bee Gees Show," which is the world's leading Bee Gees show that has played around the world and began in 1996, is scheduled at the Riverside, July 6-10, in Don's Celebrity Theatre. The show is presented from a contemporary perspective and has evolved to become the definitive live celebration of four decades of wonderful music written by the Brothers Gibb. Tickets are $25.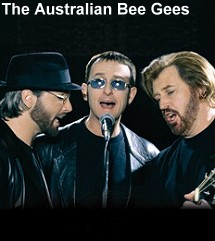 BIG CAR GIVE AWAY AT RIVERSIDE RUNS THROUGH JUNE 25
Underway at the Riverside is a big car giveaway running through June 25 with the "All-American Summer Ticket to Ride" promotion awarding 2012 GMC Sierras, Buick Veranos and Chevy Equinoxe models or $20,000 in cash. Also cash prizes of $2,500 are being given away. Drawings are held each Monday at 6 p.m. in the South Tower Promotions area. Three winners are selected. The first and second individuals receive $2,500 and the third winner gets the grand prize, which is the car of their choice. Winners must be present to win and they must be members of the King of Clubs Players Club.
SENIORs' AMATEUR KARAOKE CONTEST PLANNED AT RIVERSIDE
Seniors will have the opportunity to compete in the Karaoke Seniors USA Contest, Aug. 26-29, in the Starview Room at the Riverside. There will be a $1,000 first place prize in the following categories for female and male winners: Oldies/Rock and Country/Blues. Contestants must be amateurs at least 50 years of age. This event will be a combination variety show and karaoke contest. To register or get more information, visit karaokeseniorsusacontest.com or call 702-535-4985.
NEWS OF UPCOMING EVENTS
The Pacquiao vs. Bradley match on June 9 will be on closed circuit television casino-wide at the Edgewater and exclusively at Pints Brewery & Sports Bar at the Colorado Belle. Eight-division world champion Manny Pacquiao will stake his WBO welterweight crown against undefeated Timothy Bradley (28-0).
The Tom & Sharon's Dance Party is planned again on June 9, 30, July 14, 28, and Aug 11, 25 from 1:30 - 4 p.m. Dances include a variety from ballroom and Latin to swing and country. For information, call Tom and Sharon Craddock, 928-754-2097.
The "Avi Island Paradise Luau" featuring a Polynesian revue with hula and fire dancers plus a luau dinner will take place at the Beach Overlook on Saturday, June 16, from 7 to 10 p.m. Cost is $15 and beverages are extra.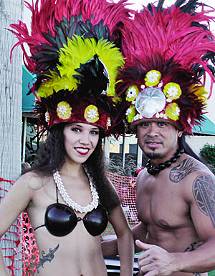 "Rockin' Blues" at the Avi Grand Ballroom will have music by The Ken Rhyne Band on Friday, June 8, from 6 to 9 p.m. and be a sit-down dinner show for $15 with beverages sold separately. The Ken Rhyne Band album "Caught You White-Handed" went to No.1 across the Canadian charts in 2008, followed by an "Album of the Year" nomination. Rhyne is one of the most accomplished Blues/Blues Rock/Southern Rock artists of our time. In addition, he is nationally-recognized as a Native American designer with Urban Design Group, a multi-award winning design firm in Atlanta, Ga.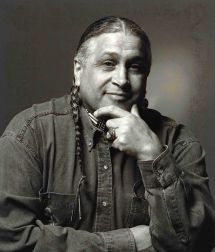 Windows on the River Buffet at Aquarius will hold an endless BBQ on Father's Day, June 17, so dads don't have to grill. It will be traditional outdoor dinners served indoors from 4-10 p.m. Cost is $17.32 without and ace | PLAY card.
Over the Fourth of July, "Rockets Over the River" will provide two nights of fireworks on June 30 and July 4 in the sky above the Riverwalk at 9:30 p.m.
The Avi will feature a tribute to Santana with "Smooth" on Saturday, July 21, at the Beach Overlook. The show includes dinner for $15 with beverages not included.
It will be float time on the Colorado River on Aug. 10 and 11 when the annual "Bullhead City River Regatta" takes place at Rotary Park in Bullhead City. This river event attracts thousands of participants and features themed floats, a party on Friday and many activities; visit www.bullheadregatta.com.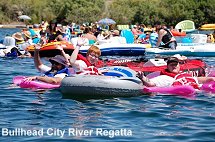 The "Viva Tropicana Car Show" will take place in the North Parking Lot of the Tropicana on Sept. 28-29. This event will include a Show 'n' Shine with trophies awarded to "Classic Car," "Classic Low Rider," "Classic Muscle Car," and "American Made Motorcycle," and music. To enter a car, its $25 and viewing the cars is free.

CONTINUE ON TO...:
THIS WEEK'S >LAS VEGAS NEWS
LAST WEEK'S >LAUGHLIN NEWS
>VEGAS VIEW FULL ARCHIVES
Return to >"Heard Around Town"
Return to >Las Vegas Leisure Guide