PITBULL WILL PERFORM AT RED ROCK CASINO AMPHITHEATRE!

Latin superstar Pitbull will bring his Planet Pit World Tour 2012 with special guest DJ Havana Brown to the Red Rock Casino Amphitheatre at Red Rock Resort on Friday, Aug. 10. Tickets range from $25 to $89.50.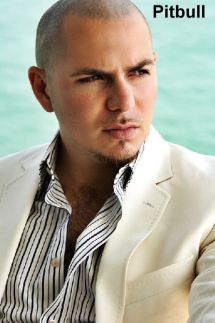 Pitbull's latest hit "Back In Time" was written exclusively for this summer's blockbuster, "Men In Black 3." Pitbull recently starred in the season premiere episode of VH1's music documentary series "Behind The Music" and was spotlighted in the April Style Issue of "GQ Magazine." He won Male Artist Of The Year at this year's Billboard Latin Music Awards. In business, he has his own line of premium, low-calorie Voli vodka, a partnership with Sheets, the dissolvable energy strip, and sponsorship deals with brands like Kodak, Dr Pepper and Bud Light.
Havana Brown has found success with Britney Spears' Circus Tour, as well as The Pussycat Dolls, Lady Gaga, Chris Brown and Rihanna and released six compilation albums of mixed R&B and hip hop songs, titled "Crave."
Column Continues Below Advertisement
'EVIL DEAD THE MUSICAL' WILL OPEN AT THE V THEATER
"Evil Dead The Musical" prepares to paint the Las Vegas Strip red, one bloody t-shirt at a time, as it moves into the V Theater in the Miracle Mile Shops at Planet Hollywood on June 22. Shows will be 10 p.m. on Fridays and 11:30 p.m. on Saturdays. Tickets range from $39.99 to $59.99.
The offbeat show is produced and directed by Sirc Michaels, whose past work includes "The Rocky Horror Show." This full-length production with an intermission combines multi-media, live performance, audience participation, and 4D elements. From undead ushers to blood spraying out into the audience, his show trades in G-strings for rotting flesh and corsets for a chainsaw.
The show about five college students who go to an abandoned cabin in the woods and accidentally unleash an evil force that turns them into demons was developed at a local theatre last October. It's all up to demon-killing hero Ash and his trusty chainsaw saving the day. Blood flies. Limbs are dismembered. Demons are telling bad jokes... and all to music.
LAUGH FACTORY AT NEW TROPICANA IS OPEN
The Laugh Factory celebrated its Las Vegas grand opening at the New Tropicana with headliner Paul Rodriguez and special guest comedians former "America's Got Talent" contestant Dave Burleigh and Ron Pearson, plus Flamingo headliner George Wallace who surprised the celebrity-filled crowd. Shows in the room Brad Garrett remodeled for his club before he moved to the MGM Grand are daily at 8:30 and 10:30 p.m. Tickets are $29 or $44.95.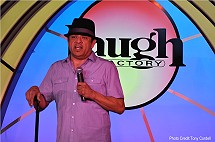 COMEDY PREVAILS AT ORLEANS AND TREASURE ISLAND
Comedy sensation Jo Koy will headline at Treasure Island June 8. Koy began performing at a Las Vegas coffee house in 1994. His stage name comes from the Filipino term "Jokoy" which means joker and was his childhood nickname. Tickets start at $39.95.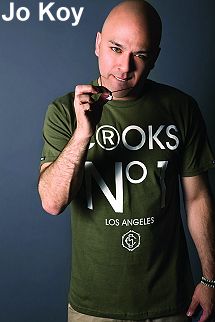 Comedian, actor, writer and radio personality D.L. Hughley will bring his act to The Orleans Showroom, June 8 and 9. Hughley was the producer and star of "The Hughleys," which ran on ABC and UPN from 1998 through 2002, was also a series regular on NBC's "Studio 60 on the Sunset Strip," and played a role in the film "The Original Kings of Comedy." On radio, he is currently a weekly contributor to the nationally syndicated program, "The Tom Joyner Morning Show." In August, he will release a new book, "I Want You to Shut the F--- Up: How the Audacity of Dopes is Ruining America." Tickets are $39.95.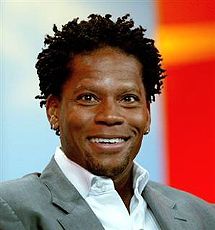 TRISTAN MACMANUS JOINS 'DANCING WITH THE STARS' AT TROP
After two seasons of performing on ABC's "Dancing with the Stars," Irish-born dancer Tristan MacManus, who competed this season with Gladys Knight, has joined "Dancing with the Stars: Live in Las Vegas" at the New Tropicana for the remainder of the show's run through early July. Tickets range from $40 - $99.
COMEDY MAGICIAN NATHAN BURTON EXTENDED AT FLAMINGO
Comedy magician Nathan Burton, who gained fame on "The Entertainer" on E! and "America's Got Talent" on NBC, has a two-year extension in the showroom at the Flamingo. Starting Memorial Day weekend, he is adding 7 p.m. performances on Sunday and Mondays to his regular 4 p.m. time slot and will fill in during the evening when Donny and Marie Osmond are off. He'll start a two-week fill in on June 21.
JEFF CIVILLICO LAUNCHES NEW SHOW AT IMPERIAL PALACE
Las Vegas-based entertainer and world champion juggler, Jeff Civillico, has opened his brand new 2 p.m. show at the Imperial Palace. Civillico gained notoriety in Las Vegas from his regular guest appearances in "Nathan Burton Comedy Magic" at the Flamingo. His ability to "work the room" was so impressive that he received his own headline show within one year. Tickets are $30 and $40.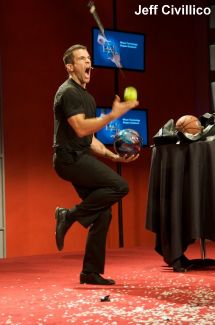 VENETIAN AND PALAZZO START CARNEVALE WITH ART MONTH
The Venetian and The Palazzo Las Vegas will kick off their summer festival, Carnevale, with Mese di Arte (Art Month) from June 4 - 30. Throughout the month, the resorts will be transformed into an art gallery with 3D chalk artists, glassblowers, potters, living art installations and an interactive Art Walk. All demonstrations will take place in The Palazzo Waterfall Atrium & Gardens daily from 1-6 p.m. and select art work will be available for purchase.
RJ DURELL LENDS MOVEMENT TO 'SURF THE MUSICAL'
"Surf the Musical," the feel-good production highlighting The Beach Boys songs has famous choreographer RJ Durell adding "Good Vibrations" to the show opening June 11 at Planet Hollywood. Durell has performed in numerous movies, TV shows, music videos and Broadway musicals including the musical "Rock of Ages," which catapulted him into choreographic stardom. Durell has lent his artistic vision to both Madonna's 2006 and 2010 tours and worked with other performers such as Britney Spears, Ke$ha, Celine Dion, Ricky Martin, The Spice Girls, Selena Gomez, Hilary Duff, and Katy Perry.
SKYVUE WHEEL COMPLETES FIRST PHASE OF CONSTRUCTION
SkyVue Wheel, an iconic 500-square-foot observation wheel taking shape across from Mandalay Bay, has completed the first phase of construction. Each side of the wheel will feature the world's largest 50,000-square-foot HD LED screen, larger than a football field, that will host concerts, sporting events, product launches and more. The wheel will have 32 glass-walled gondolas and is slated to open at the end of 2013. For information, visit skyvuelasvegas.com.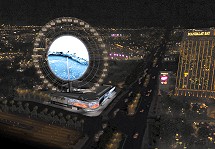 NEW MUSIC REVUE OPENS AT BONNIE SPRINGS RANCH
"Bonnie's Old West Musical Revue" is a new vaudeville show at Bonnie Springs Ranch running through Aug. 26. Jonathan and Marisa Paull Gorst, who are both in "Phantom, the Las Vegas Spectacular," are the show's creators. Performances are every Saturday and Sunday night at 7 p.m. Tickets are $25.95 for adults, $18.95 for children 4-12 and dinner and drinks are sold separately. For tickets, call 702-875-4191.
TOP OF NEXT COLUMN
THE MANHATTANS RETURN TO THE SUNCOAST
Legendary R&B group The Manhattans will bring their doo-wop and soulful sounds to the Suncoast Showroom, June 16 and 17. Named after the cocktail of whiskey, vermouth and bitters, The Manhattans were formed in the early '60s. The group rose to prominence in 1972 with the release of "One Life to Live," and superstardom in 1976, when "Kiss and Say Goodbye" became their first No. 1 hit. The group continued to release new music over the next several decades, including 2001's "Nites Like This." Tickets start from $15.95, plus tax and fees.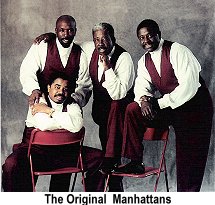 REGGAE IN THE DESERT IS DAY-LONG FESTIVAL ON JUNE 16
The 11th annual Reggae in the Desert is a day-long music festival taking place on Saturday, June 16, from noon till 11 p.m. at the Clark County Government Center. The entertainment lineup includes: Kymani Marley – son of legendary Bob Marley, Third World, Israel Vibrations, Tribal Seeds, J Boog, Fiji, Pato Banton and Fortunate Youth. Vendors in the Caribbean Islands Vendor Village will have Reggae- and Caribbean-style items, exhibits, food and beverages, as well as other fare. Tickets are $25 in advance, $30 the day of the show, visit www.ticketfly.com. For additional information, visit www.reggaeinthedesert.com.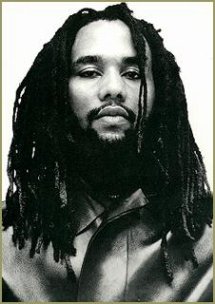 FIRST FRIDAY CONTINUES TO GROW
For First Friday on June 1 from 6 p.m. until 11 p.m. soapbox risers will be spread throughout the downtown streets and feature soloists and local musicians performing acoustic music sets. Other highlights will include a petting zoo, carnival games, healthy eating demonstrations, a youth dance competition, stages with live entertainment, a Save The Huntridge movement for the iconic landmark, and an alley with live murals, street art, and music and performance arts demonstrations. For information, visit www.firstfridaylasvegas.com.
FATHER'S DAY OFFERINGS
Hash House A Go Go is holding a Father's Day photo contest for the third year in a row. Customers under the age of 10 can submit a favorite photo by Tuesday, June 12, of themselves with their dad to be reviewed by celebrity judges Rick and Richard Harrison from History's "Pawn Stars." The winner will receive brunch on Father's Day as well as dinner once a month for a year.
This is different. Shine Alternative Fitness is offering an X-treme Father's Day package, featuring five adrenaline-charged X-treme Boxing classes priced at $50, available until Sunday, June 17. The holiday present can be used for a three month-period and will be under the careful instruction of X-treme boxing founder and world-renowned kickboxer, Romeo Romero. For information, call 702-420-2358 or visit www.ShineAlternativeFitness.com.
ONLINE AND LIVE BINGO AT RIVIERA CONVERGE ON FACEBOOK
Buffalo Studios, the gaming studio behind BINGO Blitz, the No. 1 Bingo game on Facebook, and the Riviera with the only Bingo room on the Strip, have the first-of-its-kind bingo partnership between an online social bingo game and a land-based casino.
For a limited time, BINGO Blitz is featuring a special online Riviera Las Vegas bingo room within its Facebook game where U.S. players can enter the sweepstakes free every day for a chance to win one of 12 trips to Las Vegas to compete in the $200,000 Riviera Superstar BINGO Blitz tournament July 14-15; visit www.RivieraHotel.com. The event includes 56 games with a minimum game payout of $3,000 plus a $25,000 Coverall game to end both sessions.
HENDERSON SYMPHONY ORCHESTRA PAYS TRIBUTE TO CHAPLIN
The Henderson Symphony Orchestra will pay tribute to Charlie Chaplin with a live orchestral screening of the icon's 1936 silent comedy, "Modern Times," on June 1 at 8 p.m. at the Henderson Pavilion. Using an authentic 35mm reel to reel projector, the "Modern Times" print obtained from Chaplin's estate in Paris will be played in its entirety above the orchestra. The film, which includes the song "Smile," is considered to have one of the most difficult soundtracks composed by the film star. Tickets are $10.
ATOMIC TESTING MUSEUM HAS GUEST SPEAKER PETER MERLIN
The National Atomic Testing Museum is hosting a Distinguished Lecture by Peter Merlin on June 2 at 6 p.m. Merlin, an archivist and historian at NASA Dryden Flight Research Center, will speak on "Dreamland: Secrets of Area 51."
Merlin is the founding member of the X-Hunters Aerospace Archeology Team that specializes in recovering historic aircraft artifacts from crash sites. He has appeared on numerous television programs and authored books with his latest "Area 51: Images of Aviation" being released this year. Lecture is free to members and $15 for non-members.
NEW EVENT 'ALL ARTS ALL THE TIME!' PLANNED IN HENDERSON
Henderson's newest event "All Arts All the Time!" will feature a variety of performing and visual arts demonstrations, children's activities, concerts, appearances from Las Vegas Strip shows including Cirque du Soleil and more, courtesy of RagTag Entertainment. Admission is free; visit SummerFest at HendersonLive.com/special-events/summerfest for information. Hours are 5 – 10 p.m. on Friday, June 8, and 2-10 p.m. on June 9.
PROJECT DINNER TABLE SETS RECORD WITH 200 GUESTS
The next Project Dinner Table will be held on Saturday, June 30, at the University Nevada Cooperative Extension Orchard with Executive Chef Geno Bernardo of Nove Italiano at the Palms planning the meal. After that, the following fundraising dining extravaganza will be Sept. 8 at Bellagio with Executive Chefs Royden Ellamar and Edmond Wong overseeing the meal.
Project Dinner Table set a record with 200 guests at the May event, making it the longest table to date. Since 2009, every event has sold out, averaging 150 seats. Tickets are $140.
MISCELLANEOUS
The Smith Center for the Performing Arts has new rescheduled performance dates, Aug. 16-19, for Tony® Award nominated Barbara Cook. Original dates were for May.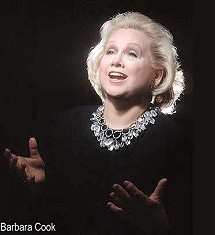 The fairly new 10-space parking lot at the famous 53-year old "Welcome to Fabulous Las Vegas" sign is already so popular that Clark County is going to spend $500,000 to add another 20 spaces making a total 0f 30 spots.
Pete's Dueling Piano Bar that opened in Town Square in November 2009 was all about drinking and the sing-along and now it is closed.
The 16th Annual Electric Daisy Carnival (EDC), June 8-10 at the Las Vegas Motor Speedway, which is sold out, will include an artistic collaboration on June 9 between Blue Man Group and DJ Steve Aoki. EDC ticket holders will have a special price to see Blue Man Group at The Venetian during the month of June. In addition, EDC has events and shows planned in town all week long.
The Nevada Ballet Theatre together with Cirque du Soleil will present the 5th annual "A Choreographers' Showcase" on June 9 and 10 at 1 p.m. at the Elvis Theater in ARIA. The production includes encore performances and original choreographed pieces. Tickets are $20 to $40, call 702-590-7760 or visit www.nevadaballet.org.
The Gold Spike downtown will host Cruisin 4 Hope Poker Run and Brewfest on Saturday, June 16, to benefit Hopelink of Southern Nevada. The Gold Spike will be the end point for the five-stop poker run from 11 a.m. – 3 p.m. and the site of the Brewfest from 4-10 p.m. For information, visit www.cruisin4hope.com
PBR Rock Bar inside Miracle Mile Shops at Planet Hollywood will begin a monthly first Friday beer pong tournament on June 1. In honor of the Summer Games, participants will compete for Gold, Silver and Bronze medal bar packages and up to $500 in cash and prizes.
"The Lalas Burlesque Show" in The Lounge at the Palms at 10 p.m. on June 8 and 9 is the brainchild of celebrity choreographer Erin Lamont. It's a 75-minute show with shenanigans, comedy and a lot of burlesque. Tickets are $20.
Sugar Factory American Brasserie at Paris hosted the Miss USA 2012 contestants for lunch and celebrity cook Steve Martorano hosted all 51 of the contestants along with the reigning Miss USA for dinner at his Italian restaurant at the Rio.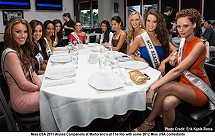 Tweeters who RSVP by Monday, June 4, will receive two complimentary drinks and Executive Chef Geno Bernardo signature appetizers at NOVE Italiano at the Palms on June 5 and have three chances to win prizes. Pre-Fancy Sauce Tweet Up guests will also receive special entry into Moon Nightclub's Fancy Sauce Party. Log-on to n9negroup.com/tweetup.
The National Fire Protection Association will hold its large annual NFPA Conference & Expo at Mandalay Bay, June 11-14. This fire education event will include more than 135 sessions and19 in-depth seminars. For information, visit www.nfpa.org/conference.
Column Continues Below Advertisement
CONTINUE ON TO...:
THIS WEEK'S >LAUGHLIN NEWS
LAST WEEK'S >LAS VEGAS NEWS
>VEGAS VIEW FULL NEWS ARCHIVES
Return to >"Heard Around Town"
Return to >Las Vegas Leisure Guide