FOREIGNER VISITS RIVERSIDE'S OUTDOOR AMPHITHEATER!

Foreigner will headline the Riverside's Outdoor Amphitheater on Saturday, June 1. Foreigner is currently celebrating more than 35 years of success with worldwide sales approaching 70 million and countless gold and platinum album awards around the globe. They have had an impressive run of 14 Top 20 hits including worldwide No. 1 hit "I Want to Know What Love Is." Tickets range from $30 - $75 and there will be a drawing for guitars autographed by Foreigner after the concert.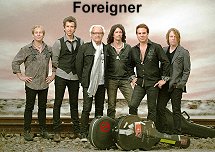 During their Laughlin performance, Foreigner along with the Grammy Foundation® will bring along a program that helps provide funds for local high school music programs. As part of Foreigner's on-going commitment to music education in high school, a local high school choir will join Foreigner to sing "I Want To Know What Love Is" live on stage and receive a grant of $500 from the Grammy Foundation.
JEFF DUNHAM AND PALS TAKE OVER HARRAH'S AMPHITHEATER
Comedy ventriloquist Jeff Dunham with his crazy pals will headline the Rio Amphitheater at Harrah's on Saturday, June 15. Tickets are $50, $65 and $75 for his 8 p.m. show.
Dunham's television specials and series have been the highest rated programming in Comedy Central history, his DVD sales have reached seven million units, his videos have received a half a billion views on You Tube, and his live concerts have become mega-events played in front of sold-out arenas worldwide. Today he is a successful global entertainment brand.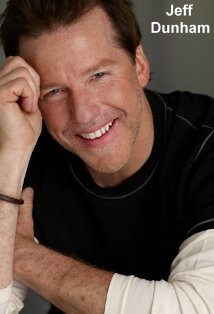 Some of Dunham's famous signature characters always challenging him on stage include: NASCAR-loving redneck Bubba J - challenging and chastising his every sentence; Walter, the grumpy retiree; manic Peanut and Peanut's own ventriloquist dummy Little Jeff; José Jalapeño, the spicy pepper from South of the border; the bumbling skeletal Achmed the Dead Terrorist; and the almost as dead long-lost son of Achmed, AJ.
Dunham's fascination with ventriloquism began at age eight with a toy Mortimer Snerd dummy and by age 10 he was performing. After graduating from Baylor University, he moved to Los Angeles, worked comedy clubs and made multiple performances on "The Tonight Show" and "Late Night with David Letterman." Since then, he has produced "Arguing With Myself," "Spark of Insanity," and "Controlled Chaos" television specials and today his global appeal is undeniable. Dunham was named top-grossing live comedy act in the world in 2009 and 2010 by "Pollstar," the concert industry trade magazine.
Dunham's limited-series commitment, "The Jeff Dunham Show," premiered as the highest rated series in Comedy Central history with 5.3 million viewers in its initial airing. In late 2010, Dunham released his autobiography, "All By My Selves: Walter, Peanut, Achmed and Me," which immediately landed on the New York Times best-seller list. In 2012, he debuted his brand new stand-up special "Minding the Monsters" on Comedy Central. Dunham has attracted multi-generational audiences worldwide.
REO SPEEDWAGON WILL APPEAR AT THE EDGEWATER
Multi-platinum REO Speedwagon with many No. 1 hits since the 1970s will headline at the E Center on Saturday, June 8 at 8 p.m. Tickets range from $25 to $85.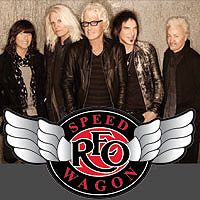 REO Speedwagon has put on spectacular shows packing every concert with high energy, dynamic performances and exceptional music. One of the most successful rock 'n' roll bands in the last four decades with such hits as "Keep On Loving You," "Can't Fight This Feeling," and "Take It On the Run," the band has produced 17 critically acclaimed albums, 11 of which have achieved gold or platinum status and sold more than 40 million albums.
SPIN DOCTORS VISIT THE TROPICANA
The Spin Doctors will appear at the Pavilion Theater on Saturday, June 15 at 8 p.m. They hit the 90s music scene full force with "Pocket Full of Kryptonite" in 1991 selling more than 10 million copies worldwide and spawning two break out hits, "Little Miss Can't Be Wrong" and "Two Princes," which was deemed the most played rock song in the world in 1993. Their newest studio record, "If The River Was Whiskey" was just released. Tickets start at $45.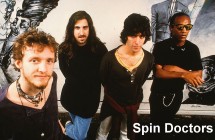 Two decades after its creation, the "Pocket Full of Kryptonite" album remains a compelling distillation of the Spin Doctors' diverse musical interests, and a prime example of a group of musicians seizing a historic moment to make timeless music. The album became both a musical and cultural phenomenon and one of the 100 best-selling albums of the 1990s. It has sold more than five million copies in the United States and an additional five million overseas.
LOVERBOY HEADLINES AVI GRAND BALLROOM
Rock band Loverboy will headline in the Avi Grand Ballroom on Saturday, June 15 at 8 p.m. Tickets are $35 and $45.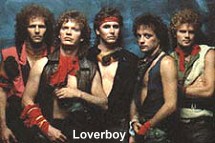 Loverboy introduced their act to the world in 1980 with their self-titled debut album. From 1980 through 1987, Loverboy garnered four multi-Platinum albums and numerous international Gold albums. On tour they have sold out arenas and stadiums nationwide.
Loverboy's inception began in Calgary, Canada, when singer Mike Reno was introduced to guitarist Paul Dean at The Refinery Night Club. Then keyboardist Doug Johnson another Canadian joined the group. After being rejected by all the major U.S. record companies, Loverboy signed with Columbia Records Canada. With a hit album, Loverboy began playing on mega tours with Journey, Bob Seger, Cheap Trick, ZZ Top, Kansas and Def Leppard, to name a few. More mega hit albums followed for Loverboy.
MMA FIGHTS SCHEDULED AT EDGEWATER
King of the Cage -"Future Legends 15" - MMA live bouts with Rafik Darnakh verses Josh Powell as the heavyweight main event will take place at The E Center at the Edgewater on Saturday, June 1 starting at 6 p.m. Tickets range from $15 to $75. Powell of Bakersfield will take on local fighter Darnakh with the winner moving on to the title fight in September in the E Center.
TOP OF NEXT COLUMN
LAUGHTER EXPLODES AT THE EDGEWATER
Laughter is the goal at the Edgewater Showroom every Friday-Sunday when two comedians take center stage at 7 p.m. Admission price is $10. The following comedians are the agenda: Jack Mayberry and Bethany Thenese May 31-June 2; Dave Johnson and Bobby Wayne Stauts June 7-9; Huck Flyn and Ron Placone June 14-16; BJ Johnson and Ryan Budds June 21-23; plus Steve Mittleman and Richard Weiss June 28-30.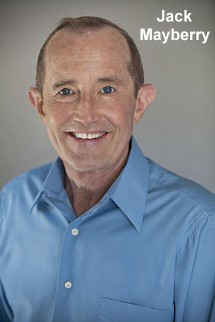 Jack Mayberry began as a morning drive radio personality for eight years in one of the top 10 markets but switched to stand-up comedy and never went back. Within five years he had moved to Hollywood and was appearing regularly on "The Tonight Show with Johnny Carson" and then Jay Leno making more than 25 appearances. When Leno began hosting and his first week on the air, he asked Mayberry to appear in a comedy sketch portraying presidential candidate Ross Perot. He has been doing Perot sketches ever since. Since then, Mayberry has appeared on numerous television programs such as, A & E's "Evening at the Improv" and NBC's "Hot Country Nights."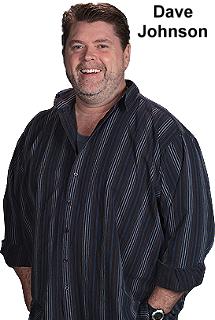 At an age at when many men may get a motorcycle, sports car, or hair replacement that they've always wanted, Dave Johnson decided to try stand-up comedy. This is at an age when he can't pretend that growing older doesn't hurt because now his hip hurts. A lifelong resident from the Minneapolis area, his is a cautionary tale of marriage, parenting, aging, and the pit falls of suburban living that makes audiences laugh. Married early in life and rendered impotent late, his life stories keep you laughing in empathy or maybe it is sympathy.
26th CHEF'S FOOD FEST IS ANNUAL FUNDRAISER
Each year chefs from Laughlin's resorts and local restaurants come together for the Chefs Food Fest, and this year, the 26th annual event will be held on Thursday, June 20 at 5:30 p.m. in the Aquarius Pavilion. Tickets are $50 with proceeds going to the River Fund, Inc. benefitting struggling local residents. Months in advance each property plans and prepares in hopes of winning "Best Booth Design" and "Best Food Creation." There will be food, drinks, ice sculptures, music, etc. For tickets, call the Laughlin Chamber of Commerce at 702-298-2214 or log onto http://laughlinchamber.org/.
THE EAGLES MUSIC WILL RESONATE AT RIVERSIDE RESORT
"Desperado - Music of The Eagles" will appear in Don's Celebrity Theatre at the Riverside Resort, June 4-9. This band takes great pride in bringing you a "totally live" show, free of backing tracks, overdubs or any other tricks to enhance the vocal sound. Tickets are $25.Top of FormBottom of Form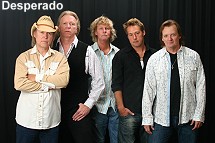 Desperado consists of five extremely talented musicians and highly accomplished vocalists. The members of Desperado have taken great measure in an effort to bring forth the Eagles' authentic, original sounds that have echoed through many decades.
COLORADO BELLE HOSTS COIN, CURRENCY, JEWELRY, STAMP EXPO
Celebrating its 11th year, the Laughlin Coin, Currency, Jewelry and Stamp Expo will be held in the Mardi Gras Room at the Colorado Belle June 14-16. This event will feature dealers from across the United States exhibiting, buying, selling, offering expert advice and appraising millions of dollars of collector and

investment grade gold and silver coins, precious gem jewelry and stamps. The Expo also offers a wide selection of coin and stamp supplies, memorabilia, postal history and assorted collectibles in all price categories, and door prizes every hour. Admission and appraisals are free. Hours are Friday 11 a.m. - 6 p.m., Saturday 10 a.m. - 6 p.m. and Sunday 10 a.m. - 5 p.m.
The Expo participates in the "Stamps For Soldiers" program, whereby used stamps are sent to VA hospitals and rehab centers across the country for manual rehabilitation and artistic expression by injured veterans. To date, the Expo has collected more than a million stamps for this worthy cause.
ENTERTAINMENT REMINDERS
Dirk Arthur with his rare animals is completing his "Wild Magic" show on May 27 in the Fiesta Showroom at Harrah's and will return June 18-Aug. 11. Arthur has been featured on NBC's "World's Greatest Magic," David Lettermen, and his own documentary "Big Cat Magic" on Animal Planet. Arthur's show is interwoven with comedy, has beautiful dancers, and features large scale illusions including one where a helicopter appears. Tickets are $25 and $35 and $10 for ages 12 and under.
"The Australian Bee Gees Show" that is the toast of Las Vegas will visit the Riverside, May 29-June 2. For more than 16 years, this group has captured the look, the sound and the personality of one of the most adored acts in musical history and made more than 2,000 performances in 40 countries. Tickets for their 8 p.m. performances are $25.
AVI BOOKS ENTERTAINMENT IN THE ARROWWEED LOUNGE
The Albert Heijn Group will be appearing in the ArrowWeed Lounge at the Avi, May 28-June 1. This band of family and friends was formed in late 1997 after playing at backyard BBQ's and neighborhood parties. They have a diverse set list ranging from genres of R&B, Oldies, Country, Blues, Rock/Pop, Soul and Classic Rock.
Band PUSH will be on stage June 4-8.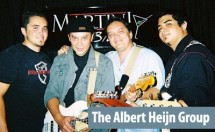 RIVERSIDE HOSTS THE DANCE CLUB

Tom & Sharon's Dance Party take place from 1:30 - 4 p.m. and features everything from swing and country to ballroom and Latin at the Riverside on the following Saturday dates: June 8, 29; July 13, 27; and Aug 10, 24. There is an admission fee. For details on parties or dance classes, call Tom and Sharon Craddock, 928-444-4067.

CONTINUE ON TO...:
THIS WEEK'S >LAS VEGAS NEWS
LAST WEEK'S >LAUGHLIN NEWS
>VEGAS VIEW FULL ARCHIVES
Return to >"Heard Around Town"
Return to >Las Vegas Leisure Guide