RIO ANNOUNCES PLANS FOR ALL-NEW THRILL RIDE!

The Rio is developing a new thrill ride, VooDoo Skyline, set to open late this summer. The attraction will send guests soaring higher than 400 feet in the air at electrifying speeds and offer 360-degree open-air views of the Las Vegas Strip. The one-minute and 10-second zip ride will take off from the VooDoo Lounge, located atop Rio's 50-story Masquerade tower, send guests cascading more than 800 feet to the Ipanema tower while reaching speeds up to 33 miles per hour.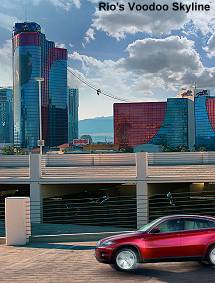 VooDoo Skyline can accommodate up to two riders at one time and will have a unique feature - on the return trip guests will ride an additional 800 feet to the starting point facing backwards, a total ride of nearly one-third of a mile. VooDoo Skyline will operate daily from noon to midnight.
Column Continues Below Advertisement
BUDDY VALASTRO WILL OPEN BUDDY V'S AT THE VENETIAN®
Partnering with veteran restaurateurs Elizabeth Blau and Kim Canteenwalla, Buddy Valastro, the star of the hit TLC series "Cake Boss" will open his first restaurant Buddy V's this fall in The Venetian®. The menu will offer new twists on Italian-American classics, as well as Valastro family favorites and an impressive dessert selection. Buddy V's will be adjacent to Barney's New York and will occupy 11,000 square feet with Strip views in a room designed by New York based firm, Celano Design.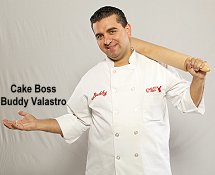 CHEF BOULUD WILL OPEN DBGB KITCHEN & BAR AT VENETIAN®
Renowned Chef Daniel Boulud will open his popular New York City restaurant DBGB Kitchen & Bar, described as "French Brasserie meets American Tavern," at The Venetian® later this year. The original eatery opened in 2009 and his db Bistro Moderne restaurant has been open at Marina Bay Sands in Singapore since 2011.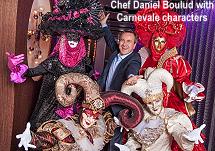 ROYAL INDIA BISTRO NOW OPEN AT RIO
Royal India Bistro, formally known as Gaylord India Restaurant, has opened at the Rio with authentic North Indian cuisine in an updated and newly renovated restaurant that features a 500-degree tandoor clay oven. Royal India Bistro imports a selection of Indian beers to complement the dishes. The lunch buffet is daily from 11 a.m. to 4 p.m. The daily happy hour offers half-off appetizers plus discounts on wine, beer and some Indian-inspired cocktails. Dinner is 5 - 10:30 p.m.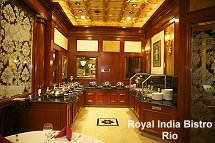 'BILLY GARDELL PRESENTS ROAD DOGS' WILL TAPE AT THE PLAZA
Billy Gardell, star of the hit sitcom 'Mike and Molly' on CBS, will tape his next Showtime comedy special, 'Billy Gardell Presents Road Dogs,' at the Plaza downtown on Thursday, June 13 at 8 p.m. Comedian veterans Don Learned, Earthquake and Bob Zany, who have polished their routines on the road and earned the right to be called 'road dogs,' will share the stage with Gardell. Tickets are $29 for ages 18 and over.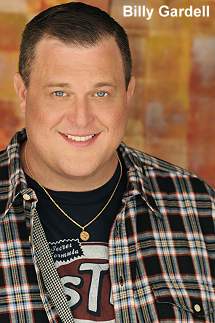 Before 'Mike and Molly,' Gardell did stand-up at small town lounges, military bases and comedy clubs. His own comedy special, 'Billy Gardell: Halftime,' premiered on Comedy Central in 2011 and this show will be his second special in this series for Showtime.
LOUIE ANDERSON WILL HEADLINE AT THE PLAZA
Comedy legend and Emmy Award-winning comedian Louie Anderson, who just finished his stint on the ABC celebrity diving series 'Splash,' will return to Las Vegas and start a comedic residency in the showroom at the Plaza. On July 10, he will begin an open-ended run Wednesday through Saturday at 7 p.m. Tickets will start at $59.95 for general admission and $101.95 for VIP seating and meet and greet after the show.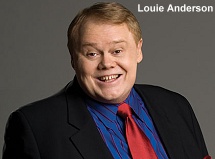 Anderson also recently finished writing his newest installment on family, 'The F Word, How to Survive Your Family,' and starred on his own stand-up special, 'Big Baby Boomer,' on CMT.
TERRIBLE'S TURNS INTO SILVER SEVENS HOTEL & CASINO
Affinity Gaming is renovating the company's off-Strip Terrible's Hotel and Casino at the corner of Paradise and East Flamingo and giving it a new name: Silver Sevens Hotel & Casino. Terrible's marquee and signage - including the large Terrible's cowboy marquee - are being removed. The new name and signage should be installed by late June in time for the July 7 unveiling and the cowboy sign will go to the Neon Museum.
The property recently completed a $7 million renovation of its 60,000 square-foot casino and 327 rooms. The relaunch of the property as Silver Sevens will include a new website. This off-Strip property was originally the Continental and became Terrible's in 2000.
OSCAR GOODMAN HOLDS BOOK SIGNING AT OSCAR'S STEAKHOUSE
Former Las Vegas Mayor Oscar Goodman, the legendary and charismatic identity behind Oscar's "Beef. Booze & Broads," will be at his namesake steakhouse on Thursday, May 30, from 5 to 8 p.m., to sign copies of his recently released autobiography, "Being Oscar."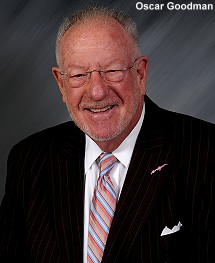 His book is a no-holds-barred account of Goodman's years as a high profile defense attorney representing numerous and often notorious clients and other colorful Las Vegas characters, followed by his 12 years as "the happiest mayor in the universe."
INAUGURAL LP TOUR ADDED TO MANDALAY BAY CONCERT SERIES
Making its debut at the Mandalay Bay Beach Friday, July 19 at 8 p.m., "The LP Tour" will feature four bands playing their most celebrated albums front to back. The bands will include Big Head Todd and the Monsters, Soul Asylum, The Wailers and Matthew Sweet. Tickets are $42.50.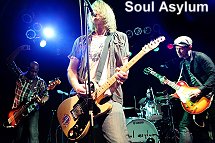 HOT NEWS ITEMS
Preview performances of Cirque du Soleil's "Michael Jackson ONE" have begun at Mandalay Bay with the grand opening set for Saturday, June 29.
The multi-platinum, multi-Grammy Award winning singer Michael Bolton will perform at the Eastside Events Center at Eastside Cannery on June 1.
American pop-rock sensation Gary Puckett and The Union Gap will perform at the South Point Showroom May 31 – June 2.
Las Vegas entertainer Kelly Clinton will bring her kaleidoscope of talent to the Suncoast Showroom with her show "Freckled For Life" on Saturday, June 1. Clinton is an actress, singer, comedienne and impressionist. In the early '90s, Clinton was a winner on the ABC reality series "America's Funniest People."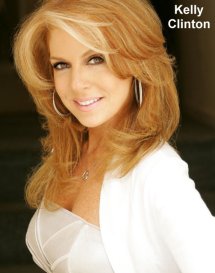 A 400-seat bingo hall has replaced the Ovation concert venue at Green Valley Ranch. Games are played from 9 a.m. to 11 p.m. on the odd hours offering eight sessions a day. Games include Super Jumbo Bingo Progressive, which can dole out six-figure jackpots.
The Riviera crowned its next comic headliner after scouring through 226 submissions from around the country. Following more than a month of competitions, Maria Walsh, the "Naughty Mommy" from Long Island, N.Y., earned the title of "Riviera Next Comic Headliner" as part of the hotel's 58th anniversary celebration. She won a one-week headlining gig at the Riviera Comedy Club June 17-23.
Smash Magazine presents "Escape the Fate" with special guests The Colour Morale, Glamour The Kill, As Thick As Thieves on Friday, May 31 at 5 p.m. at Fremont Country Club downtown. Tickets are $18 in advance, $21 day of show.
The Gold Spike downtown has reopened less than a month after the Downtown Project purchased it from Siegel Group of Nevada Inc. There is a restaurant/bar The Grill and no casino.
TOP OF NEXT COLUMN
OPPORTUNITY VILLAGE'S NEWEST FUN RUN IS 'HO! HO! SPEED-OH!'

Opportunity Village newest fundraiser will be "Ho! Ho! Speedo-Oh!" is a sexy new Santa Sprint hosted by comedian Brad Garrett on Tuesday, June 18, from 4 p.m. to 8 p.m. The creators of The Las Vegas Great Santa Run are encouraging participants to don their festive Speedos, bikinis, board shorts or one-piece swimsuits for a one-mile run and party for a cause in Downtown Las Vegas. Registration is $50 online at HoHoSpeedoh.com

.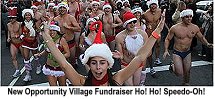 The event will kick off at 4 p.m. with an open-bar cocktail party at MEET Las Vegas and a special appearance by The Chippendales and "Pin Up" star, Claire Sinclair. At 6 p.m., runners will flood the streets downtown wearing nothing but Christmas spirit and bathing suits for the one-mile run. The party will continue after the romp with more surprise entertainers and food sponsors to be announced in the upcoming weeks.
GOLDEN RAINBOW WILL FORM HUMAN AWARENESS RIBBON
Local nonprofit Golden Rainbow along with The Smith Center are calling on volunteers to wear red and meet Monday, June 3 at Donald W. Reynolds Symphony Park at 9:30 a.m. to form a Human Awareness Ribbon at 10 a.m. The date will mark a 27-day countdown until Golden Rainbow's 27th annual "Ribbon of Life" spectacular on Sunday, June 30.
SHARK REEF AQUARIUM WELCOMES TWO KOMODO DRAGONS
Two male juvenile Komodo dragons direct from Prague are now calling Shark Reef Aquarium at Mandalay Bay home. The two latest additions join a fellow adult male Komodo that was first displayed in 2008. The trio will rotate on exhibit individually as they may prove deadly to one another if kept in the same exhibit.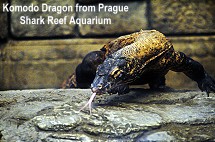 Shark Reef Aquarium is one of only seven locations selected to care for 10 dragons recently captive-hatched at the Praha Zoological Garden in the Czech Republic. Native to Indonesia, there are less than 5,000 Komodo dragons surviving in the wild today. This aquarium features more than 2,000 divinely dangerous animals.
ROCKERS BUCKCHERRY WILL PERFORM AT RED ROCK RESORT
Platinum-selling rockers Buckcherry, who epitomize rock 'n' roll with their swaggering, grunge-flavored music, will return to Las Vegas for a performance at Rocks Lounge inside at Red Rock Resort on Saturday, June 22 at 9 p.m. In 2013, the band released their sixth studio album "Confessions," which quickly climbed to No. 20 on the Billboard 200 chart. Tickets are $39.
Hard Rock Hosts incredible MUSIC Lineup For EDC Weekend
The Hard Rock Hotel & Casino has planned an exclusive dance music lineup during the 17th annual Electric Daisy Carnival (EDC), June 20-23. The resort will transform into an electric mecca to celebrate the annual event giving fans the chance to enjoy performances during the day and late night.
The lineup for Hardfest will include: Bassrush presented by Insomniac at Paradise Beach featuring 12th Planet, Kill The Noise, DJ Craze, Brillz, AC Slater, Antiserum and gLAdiator on June 20; Juicy Beach at Paradise Beach featuring Robbie Rivera, Lucky Date and Treasure Fingers and at Body English at 10 p.m. Robbie Rivera, Lucky Date and Lee Kalt on June 22; and HARD Events at REHAB at Paradise Beach featuring Fatboy Slim, Boys Noize, Claude VonStroke with back-to-back sets including Jacques Lu Cont with Alex Metric and Destructo with Oliver on June 23.
DOCUMENTARY IS BEING MADE ABOUT ELECTRIC DAISY CARNIVAL
Insomniac, creator of the Electric Daisy Carnival (EDC), is partnering with Haven Entertainment, producers of "A Band Called Death" and "More than a Game," and directors Dan Cutforth and Jane Lipsitz, the team behind "Katy Perry: Part of Me" and Justin Bieber's "Never Say Never," on the documentary "EDC 2013: You Are the Headliner." The film will explore the festival experience and pop culture movement through the eyes of the fans and the creative minds behind the event.
Beginning in 1997 with a few thousand revelers in Los Angeles, the Electric Daisy Carnival has become the largest dance music event in North America. This year's festival is expected to attract 345,000 attendees from June 21-23.
COOLIO HOSTS NEW MONTH'S EVE AT ROCKHOUSE
Hip-hop legend Coolio will host a New Month's Eve celebration and ring in a new month with a drink countdown at Rockhouse located at The Grand Canal Shoppes at The Venetian on Friday, May 31. Starting at 10 p.m., cocktails will be $7 and will drop by one dollar every hour and the cast of "Absinthe" will make an appearance.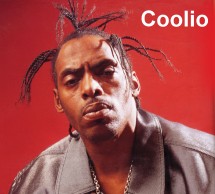 Guests partying early will get down with the ultra-dive bar's all new $10 "Bottomless Bikini Bar," which is an open bar available every night to all ladies sporting pool-side attire from 6 until 10 p.m.
BOYD GAMING INTRODUCES NASCAR® GAMING EXPERIENCE
Boyd Gaming Corporation is bringing racing excitement to its Las Vegas casino properties by introducing NASCAR® slot machine games. The game offers players the chance to play as one of five famed NASCAR drivers - Clint Bowyer, Dale Earnhardt, Jr., Jeff Gordon, Kevin Harvick and Jimmie Johnson. Players can enjoy audio and video of their favorite stars, delivered via a 32-inch vertical touch-screen display and the Pro Surround chair.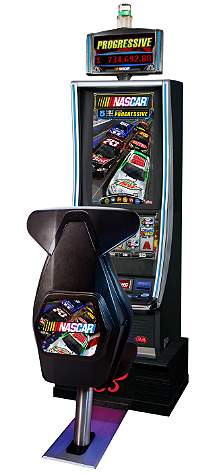 Boyd Gaming has been the sponsor of the Las Vegas Motor Speedway's annual Nationwide Series race since 1997, making it the longest-running title sponsor on the Nationwide circuit. Earlier this year, Boyd Gaming extended its sponsorship of the race for another four years.
SABINA KELLEY MAKES APPEARANCE AT THE LADY SILVIA
Sailor Jerry Spiced Rum will present a viewing party for Oxygen Network's "Best Ink Season 2" finale at The Lady Silvia at 900 S Las Vegas Blvd. on
Wednesday, June 5 from 6 - 9 p.m. The evening will be hosted by one of the program's stars and judge, Sabina Kelley with two contestants and local Las Vegans in attendance, DJ Tambe and Derek Rubright. Sailor Jerry Spiced Rum cocktails will be on special all night for $6.
'El SUPER CLASICO' IS COMING TO LAS VEGAS FOR THE FIRST TIME
Latin Sports and Soccer United Marketing (SUM) are bringing the biggest rivalry in Mexican soccer, "El Súper Clásico" (The Super Classic), featuring Club Deportivo Guadalajara and Club America playing for the first time in Las Vegas on Wednesday, July 3 at Sam Boyd Stadium at 8 p.m. PT. Both Mexican clubs, America and Guadalajara, are the two most successful and popular Mexican football clubs. Tickets range from $28 to $128.
VARIED ITEMS OF INTEREST
Palms Casino Resort has launched its completely transformed website, Palms.com, in conjunction with its property-wide $50 million renovation.
Renovations began in July 2012 and will continue in stages through 2013.
Casa Fuente inside The Forum Shops at Caesars is bringing back Casa Beerfest, an entire month dedicated to beer, which will be highlighted by the second Casa Fuente Craft Beer Festival on June 21-22 from noon to 6 p.m. The event is free to attend with tickets redeemable for beers available in four-packs for $20.
Country artist Katie Armiger recently attended a special fundraising performance at the Hard Rock LIVE on the Strip. She donated a dress designed by Joanna Chen from her appearance at the Grand Ole Opry in August 2012 to the Hard Rock International Memorabilia Collection.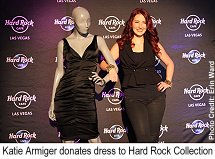 For Goodness Shake is a new 1,100-square-foot shake shop opening in June at 4220 S. Grand Canyon Drive. Customers will be able to create and customize their own milkshake. With a purchase, a donation will be made to provide a meal for a child in need through Three Square.
From June 1-Aug. 31, guests at the Hard Rock Café Las Vegas Strip can receive one complimentary item from the kids' menu with a purchase of an adult entrée for children 12-years and younger, Monday-Friday from 11 a.m.-6 p.m.
The National Atomic Testing Museum is hosting a Family Fun Day on Saturday, June 8 from 10 a.m. - 4:30 p.m. with a focus on space-themed exploration and technology. Admission the day of the event is $15 per family of five and includes entrance into the museum, the Area 51 Myth or Reality exhibit, and hands on activities.
The Stratosphere Theater is now admitting guests ages 13 to 18 to the "Frankie Moreno Live" with a parent or adult guardian. Moreno headlines with his 10-piece band Wednesday through Saturday at 8 p.m.
Rice & Company at the Luxor will introduce the "Wock & Roll" sushi roll Friday, May 31 in honor of the grand opening of the new Jabbawockeez show, "PRiSM," and feature it for $18 through the month of June.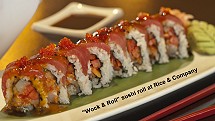 The iconic musical "Grease" will appear at The Family Music Center at 8125 W. Sahara Avenue from May 30 - June 8, Thursday-Sunday. Tickets are $10.
Beginning Saturday, June 1, Tacos & Tequila (T&T) at the Luxor will introduce a late night menu available 11 p.m. to closing, which can vary, throughout the summer.
Column Continues Below Advertisement
CONTINUE ON TO...:

THIS WEEK'S >LAUGHLIN NEWS
LAST WEEK'S >LAS VEGAS NEWS
>VEGAS VIEW FULL NEWS ARCHIVES
Return to >"Heard Around Town"
Return to >Las Vegas Leisure Guide