<!A-- Left Column -->

Harrah's is continuing its limited-engagement entertainment in the Fiesta Showroom this summer. Next on the schedule will be The Bluzmen: A Tribute to the Blues Brothers, June 14-18. Performances are at 8 p.m. and 10 p.m. on Saturday and 8 p.m. Sunday through Wednesday. Tickets start at $22.95, call 702-298-8510.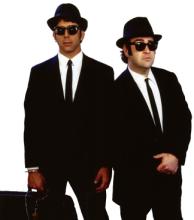 Performers Eric Martin and Carmen Romano bring spirit and life to The Bluzmen: A Tribute to the Blues Brothers. The original Blues Brothers were portrayed by actor-comedians, Dan Aykroyd as Elwood Blues and the late John Belushi as Jake "Joliet" Blues. Martin and Romano's Bluzmen begin their journey as the Blues Brothers with their opening rendition of I Can't Turn You Loose. The blues musical ride continues with their zany performance as the "Killer Bees" buzzing the tune I'm The King Bee, harmonizing on Sweet Home Chicago and rocking the stage with Soul Man and Shout. Dressed in Rayban sunglasses and black suits, this duo showcases the original choreography as well as a few moves of their own.
For more than 10 years, Martin and Romano have brought the Blues Brothers to life across the stages of the United States, Europe and Asia. They have appeared on The Tonight Show with Jay Leno and Entertainment Tonight as well as the Legends in Concert show in Las Vegas.
Laughlin is situated on the banks of the fifth longest river in the nation, the Colorado River. The allure of the water is attractive to visitors who launch their boats, ride on skis and other personal watercraft, enjoy scenic cruises and do some fishing.
For convenience, Watercraft Adventures rents personal watercraft and high-performance jet boats. Rental booths are located at Harrah's, the Colorado Belle, Edgewater, Rivers Palms and the Riverside.
The nearby Laughlin Bay Marina offers preferred vessel service and launch reservations, 110 boat slips in the lagoon, dry storage and maintenance facilities for an addition 120 boats and watercraft, three-lane launch ramps, a lighted boardwalk, a ship store, a full-service restaurant and a sandy beach.
For those who like to leave the driving to someone else, there are cruise choices. If there's a need for speed, London Bridge Jet Boat Tours travels down the Colorado River from the Pioneer dock on day excursion trips to the London Bridge in 28-foot or 36-foot jet boats. Visitors travel 58 miles through the Topock Gorge en route to the London Bridge and have lunch at Lake Havasu City. Another company offering the 120-mile round-trip scenic jet boat cruise is RiverJetz Watercraft Tours and Rentals.
Laughlin River Tours offers daily cruises on the Colorado River aboard the Celebration and Fiesta Queen. Both boats are climate controlled and available for weddings and parties. Tickets can be purchased at the Aquarius and Edgewater docks.
The USS Riverside offers daily narrated excursions. This tour is designed to travel under the Laughlin/Bullhead City Bridge to Davis Dam. The boat has a shaded upper deck and climate-controlled lower deck.

TOP OF NEXT COLUMN
The River Palms Comedy Room continues delivering laughs with a rotating weekly lineup of standup comics. All of the comics featured in the club are veterans of one or more national venues with appearances on HBO specials, Comedy Central, Premium Blend, The Tonight Show, The Late Show, and more. All are regulars on the comedy club circuit in the main metropolitan areas of the country. Rick Corso, Tony D'Andrea and Ron Morey will appear at the River Palms the week of June 3-7. Tickets are $14.95 and $19.95, call 866-448-7849.
Corso was selected as one of Showtime's Comedy Club All-stars and picked to be a member of Comedy Central's "The A-List." He talks about daily frustrations, politics, relationships, his Italian family and growing up in New Jersey. He moves smoothly in and out of characters - including an Italian trying to tip his way to the front of a funeral line - and some lively impressions. His excellent use of his voice and his body combined with well-written material make his stage personalities fresh, funny and a far cry from the stale stereotypes employed by many stand-ups. Corso's act has a universal appeal which makes him a hit with comedy club audiences as well as colleges, cruise ships and the showrooms of Las Vegas and Atlantic City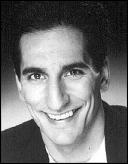 D'Andrea has been "nearly famous" for years. He's appeared in films like Beverly Hills Cop 2, The Protectors and Body & Soul; as well as numerous TV shows, from Nearly Famous 2 on the E! Network and The Tonight Show with Jay Leno, to Rich Little's Great Pretenders.
Ron Morey's energetic, physical humor has entertained audiences and troops in such places as Italy, Spain, Greece, Bahrain and Kuwait. Morey's been featured on NFL Films Blast, PBS and Comedy Central.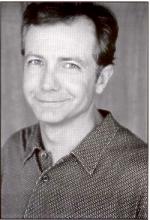 Don Laughlin's Riverside Resort is home to multiple visitor attractions including the Riverside Lanes, Six-Plex Cinema, and Classic Auto Showrooms.
The Riverside Lanes is Laughlin's only bowling center. Located on the second floor of the resort's main tower, the 34-lane bowling area opened Jan. 29, 1999. The center includes a professionally stocked and operated Pro Shop, Don's Kid Kastle - a supervised children's play center, convenient snack bar, Sports Bar and meeting rooms.
Riverside Lanes sports the latest, most popular attractions available from Brunswick Bowling. These include Frameworx seating and automatic scoring, Cosmic Bowling (a glow-in-the-dark laser light and music type of extreme bowling), GS model Pinsetters for accurate placement (featuring optional individual pin placement), a pair of Bowler Track lanes and Bumper Bowling (for the little tykes' enjoyment) available on every lane so parents can always get bumpers for the kids.
The Riverside's Six-Plex Cinema has first run movies and a concession stand. Each viewing auditorium features advanced State-of-the-Art THX, Dolby Digital, DTS Surround Sound.
The Riverside Resort Classic Auto Showrooms are located on both the street level and on the casino's third floor in the South Tower. These car collections feature more than 70 unique, classic and rare automobiles, trucks and motorcycles, as well as antique slot machines and vintage gaming tables. Admission is free and it's open Sunday - Thursday from 9 a.m. - 10 p.m., and Friday - Saturday 9 a.m. - 11 p.m.
CONTINUE ON TO...:
>THIS WEEK'S LAS VEGAS NEWS
>LAST WEEK'S LAUGHLIN NEWS
>VEGAS VIEW FULL ARCHIVES
>Return to "Heard Around Town"
>Return to Las Vegas Leisure Guide