Magician Nathan Burton, whose biggest claim to fame is his popular appearances on the America's Got Talent television show has moved his tricks into the Flamingo's showroom. While he's doing his 4 p.m. Nathan Burton Comedy Magic show Fridays through Wednesdays, he recently took time out to perform a special VIP/media night show at 8 p.m. with many local entertainers and celebrity friends in attendance including Emmanuel Lewis, who as an audience member became part of the show when Burton made him appear out of an on-stage dressing room. Also at the show were soon-to-be Luxor headliner magician Criss Angel, Monte Carlo headliner Lance Burton, Riviera La Cage star Frank Marino, notable Hooters mentalist Gerry McCambridge, and Harrah's afternoon magician Mac King.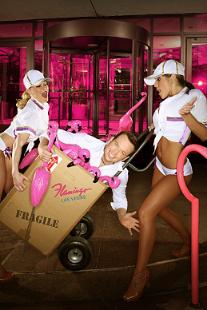 Burton's show is very fast paced and "his tigers" are pretty energetic showgirls. While many of the tricks are standard, he manages to give a different twist by using more cartoon-like props such as a gigantic hair dryer to levitate a lady and a jumbo microwave oven to really heat things up. Tickets are $37.50 and $47.50.

Column Continues Below Advertisement


Chris Coyne, lead singer for the longest running revue on the Las Vegas Strip, Les Folies Bergere at the Tropicana, will join the Las Vegas Tenors for their upcoming June 1 concert at the Las Vegas Hilton. He will be replacing Mark Giovi. Tickets are priced from $40 to $53.64, call 702-732-5755.
The Las Vegas Tenors, comprised of founder Bill Fayne, Teddy Davey, Mark Giovi and Bobby Black, came into existence by accident two years ago when the four guys got together at Kelly Clinton's "Celebrity Karaoke" one evening to harmonize. Since then, the four men have performed in various Las Vegas hotel showrooms and landed a special contract with the Hilton Hotel.
As part of its tenth anniversary celebration, the CineVegas Film Festival will host a special charity screening of Warner Bros. Pictures' Get Smart on Sunday, June 15, at Planet Hollywood, with proceeds benefiting The Rock Foundation, which Get Smart star Dwayne Johnson founded. Prior to the screening, Johnson will be presented with a Brenden Celebrity Star at the Brenden Theatres at the Palms.
The action comedy Get Smart, is directed by Peter Segal, with Steve Carell playing Maxwell Smart on a mission, and co-stars Alan Arkin, Anne Hathaway and Johnson. The Tenth Annual CineVegas Film Festival will be held June 12-21 at the Palms and Brenden Theatres.
Harrah's Carnaval Court will host the fourth annual international bartending competition, June 3-5. Competitors in the Ultimate Flair Bartending Championship (UFBC) will compete in the three-day event for the title and $60,000 in cash prizes. UFBC contestants flip, spin, throw, balance and catch bottles, drinks, and various bar staples as they compete in one of four divisions: professional, semi-professional, tandem and women's.
The grand prize winner will be awarded $25,000 cash, a professional flair bar, and a guaranteed seat in the Roadhouse Flair Finals, another world-class, international flair competition in Europe. The event, sponsored by Pepsi, Smirnoff, Corona Light, Southern Comfort and Red Bull, is the nation's highest paying flair bartending competition.
Qualifying Rounds are June 3 and 4; Finals are June 5 from 8 p.m. - midnight. Tickets are $30 online at www.harrahs.com or by calling 800-392-9002.
Recently had a relaxing dinner at the Company American Bistro with media friends to try out the new menu featuring innovative comfort food with twists on traditional recipes using the freshest ingredients. When the bread is good, you know you're in for good dining and when the wine pairings are perfection, then you've sure to have the ultimate affair. Every dish was different and delicious from the pan-seared salmon and spicy Thai beef salad to the pork short ribs and fettucine. The desserts like the chocolate bread pudding, which was a different approach, crŠme br–l'e and chocolate butter cream tower cake with fudge sauce left you gasping. What's nice is you can just go in for an appetizer or a full dinner and Monday through Saturdays a nightly special is offered. The d'cor is inviting beginning with the fireside lounge surrounded by aspen trees and hurricane lamp candles to the rich warm wood interior.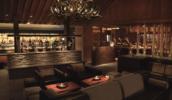 As a part of the 10th Annual CineVegas Film Festival, a site specific installation featuring an animation piece by renowned international artist Takashi Murakami will be featured at Wynn Las Vegas on Monday, June 16 at 9 p.m. and 10:30 p.m. The work, entitled Planting the Seeds, will be shown on Wynn's outdoor waterfall venue, the Lake of Dreams.
Planting the Seeds is Murakami's first animated work, and a short episode featuring characters Kaikai and Kiki that he made as part of a full-length animated film. The 10-minute film encompasses a deep Japanese respect for nature and demonstrates Murakami's dual influences of American Pop Art and classical Japanese art.
A limited number of general admission tickets for each showing are available for $25, with views of the show from the upper patio above Daniel Boulud Brasserie, call 888- 8VEGAS8. SW Steakhouse and Daniel Boulud Brasserie, the two restaurants overlooking the Lake of Dreams, are offering special prix fixe dining packages at $160 and $145 and reserved patio seating, call 702-770-DINE.
The 8th Annual Las Vegas Juneteenth Festival will be a two-day extravaganza on June 13 and 14 featuring headliners Zap Band, Calloway Brothers, Cherrelle, and Najee as well as more music with jazz bands and singing artists, dance groups and special guest speakers. The event is free to the public and will be held at the Sammy Davis Jr. Plaza in Lorenzi Park from 4 p.m. to 9 p.m.
Juneteenth dates back to 1865, when on June 19, Union soldiers, led by Major Gen. Gordon Granger, landed in Galveston, Texas, with news that the war had ended and all slaves were free. Since that time, the observance of June 19 as African-American Emancipation Day has become universal.
The bands of the 80s were known for their synthesizer infused pop-dance tracks and Yaz was responsible for one of the most popular songs of that time, the single Situation. Reunited, Yaz visits the states with a stop in Las Vegas on Sunday, July 6 at The Pearl at the Palms for an 8 p.m. show. The band Yaz, known outside of the states as Yazoo, was a duo that rose to popularity in the U.S. Tickets are $43 and $53.
The Spectacular Game Show at the Las Vegas Hilton starring rotating game show hosts Bob Eubanks, Jamie Farr and Chuck Woolery has closed.
Earlier this month, CityCenter commemorated the "topping out" of its 57-story Vdara Condo Hotel, the first of six distinctive high-rise towers that will be topped within the coming months. The completion of Vdara's structure is a milestone for the construction progress of CityCenter as it moves toward opening in late 2009.
Vdara's distinctive crescent shape and unique skin of patterned glass will create one of the most striking design statements in Las Vegas. The 57-story tower will host approximately 1,495 residential units. When a unit isn't in use, owners will have the option to rent out their units on a nightly basis.
Also at the Las Vegas Hilton is Star Trek: The Experience. The 10-year contract for the attraction expires at the end of this year and it's looking like it may not be renewed. The Experience, which costs $37.99, includes two interactive rides with film clips. In addition, there is a Star Trek museum that includes more than 200 items of memorabilia, a retail store and Quark's Bar and Restaurant. Some enthusiasts have taken advantage of the Star Trek wedding packages that range from $350 to $3,000 and The Official Star Trek Convention that's held annually at the hotel. It looks like the Klingons may not be able to cling on.
Magician Brett Daniels has closed his Wohscigam afternoon show at the Sahara.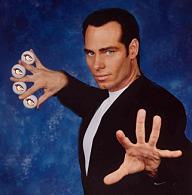 Madame Meg's Find Your Sexy will premiere at Ivan Kane's Forty Deuce at Mandalay Bay at 8:30 p.m. on Friday, June 13 with encores on July 11 and Aug. 8. By going early, you can partake in the free burlesque workshop presented by Emily Lauren. Madame Meg's Find Your Sexy is a burlesque (no nudity) variety show with comedy, music, magic and sexy surprises.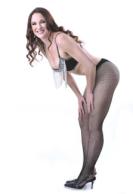 The show will feature emcee / magician Steve Dacri, the King of Close-Up Magic, and Madame Meg's positive and inspirational comedy and playful burlesque routine. Kellie Karl, the hypnotist, who plays Tony Soprano's sexy psychiatrist in the Soprano's Last Supper, will also perform and Emily Lauren will do her funny burlesque showgirl routine,
Meg Bertini, who is the creator of Dream Time Publishing, Inc. and a former attorney, headlines and co-produces Madame Meg's Find Your Sexy. Tickets are $60 VIP seating and $45 general admission. Both include general admission to Ivan Kane's Forty Deuce burlesque show and nightclub, call 702-953-9705 or 866-704-0l38. After the show, you can dance the night away.
Sixty adoptable dogs will be shown and compete at The Animal Foundation's sixth annual Best in Show at the Orleans Arena on June 1. The show will be hosted by Spamalot star John O'Hurley who will be joined by guests Robin Leach, Louie Anderson, and Zowie Bowie. The event is $12.50 and runs 1 p.m. to 3 p.m.
British rockers Coldplay will headline the MGM Grand Garden Arena on July 19. Tickets range from $59.50 to $99.50.
Latin pop star Alejandro Fernandez will headline at the Mandalay Bay Events Center on Sept. 15. Ticket range from $75 to $200.
New York Times best-selling author Rita Rudner had her latest book, I Still Have It_I Just Can't Remember Where I Put It, released earlier this month. Published by Harmony Books, Rudner's work is comprised of comedic essays about getting older. Rudner has written four previous books including her non-fiction titles, Naked Beneath My Clothes and Rita Rudner's Guide to Men, as well as the novels, Tickled Pink and Turning the Tables.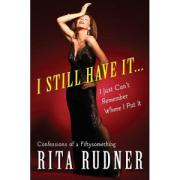 There has been a time change for Katt Williams comedy show at The Pearl inside the Palms Casino on Friday, July 4. The new show time is 10 p.m. for the It's Pimpin', Pimpin' Tour. This year, Williams will appear in the major motion picture First Sunday alongside Ice Cube and Tracy Morgan.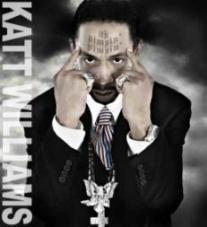 Controversial comedienne Sarah Silverman will return to the Hard Rock with two shows on June 21 (note this is a date change) at 8 and 11 p.m. Tickets start at $29.50. With the nickname "Big S," her comedy deals with topical humor and satire, social taboos and borderline risky topics. She was first noticed as a writer and performer on Saturday Night Live on the 1993-1994 season. Last year, she hosted the MTV Movie Awards and debuted her own Comedy Central sitcom, The Sarah Silverman Program in February.
On May 30, musical comedian Stephen Sorrentino will be putting on his producer's hat for a salute to the superstars of Latin pop musical at the Dallas Events Center at Texas Station in North Las Vegas. Celebrity impersonators will feature Enrique Iglesias, Shakira, Jennifer Lopez, Gloria Estefan and Ricky Martin in a 90-minute production with an eight-piece Latin band.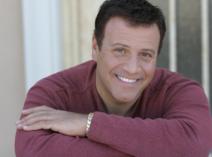 High School Musical will play the Theatre for the Performing Arts at Planet Hollywood, June 4 - 8. The production is based on the 2006 Emmy Award-winning Disney Channel original movie. The touring company, which is scheduled to play 42 cities over 60 weeks in the Unites States and Canada, includes a live orchestra and a cast of 34 talented theatrical performers. Tickets range in price from $26 to $61.
ICE: The Show from Russia celebrated its first anniversary at the Riviera this week.
The 2,700-square-foot frozen stage in the Versailles Theater allows 42 Russian cast members to combine and highlight aerial artistry, hand balancing, live musical instruments, comedic performances and ice skating.
With the World Series of Poker right around the corner, there's a spotlight on poker. Designed for beginners wanting to learn the basics of poker room play, the Rio is offering free gaming lessons hourly between 10 a.m. and 8 p.m. The Rio Poker Room employees designed a teaching table featuring a specially-designed felt which visually highlights the game's key elements.
Wayne Brady has been performing his Making It Up show at the Venetian for more than a year and been extended for another year. Tickets are on sale now for all performances through October 2008.
Pour for A Cure wine tastings will be taking place at the MonteLago Village at Lake Las Vegas once a month through October. Tickets for each 7 to 10 p.m. event are $25 and all the proceeds go to support local non-profit organizations. Remaining dates are: June 14, July 5, Aug. 30, Sept. 27, and Oct. 17.
CONTINUE ON TO...:
>THIS WEEK'S LAUGHLIN SEGMENT
>LAST WEEK'S LAS VEGAS SEGMENT
>VEGAS VIEW FULL ARCHIVES
>Return to "Heard Around Town"
>Return to Las Vegas Leisure Guide