FREMONT STREET EXPERIENCE CELEBRATES THE 1970S THIS SUMMER
Last year, downtown had success with "Summer of '69" and this year the music and culture from the decade of the 1970s will be the theme as the Fremont Street Experience presents the "Summer of the '70s" festival and free concert series. The 102-day promotion will kick off Memorial Day Weekend and run through Labor Day Weekend.
Column Continues Below Advertisement
To open the "Summer of the '70s," the Fremont Street Experience will host disco diva Gloria Gaynor on May 29 followed on June 5 by glam rockers Sweet during the Vegas Cruise car show weekend. The Little River Band will be featured on July 3, during the Fourth of July Weekend, Blue Oyster Cult will play Aug. 14, and Jefferson Starship will rock Sept. 4 during Labor Day Weekend, which will be part of the band's 40th anniversary tour.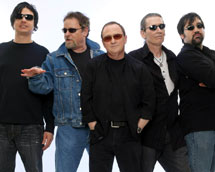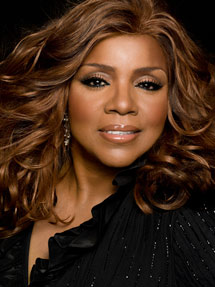 On July 23 and 24, there will be an Ultimate Elvis Tribute Artist Contest. Sanctioned by Elvis Presley Enterprises, Inc. (EPE) and managed by On Stage Touring, producers of "Legends in Concert," the Ultimate Elvis Tribute competitors will be judged on the "best representation of the Elvis legacy" in talent, appearance, performance, stage presence, and overall tribute. The winner will get $2,500, a Graceland getaway package, and qualify to compete in the 2010 Ultimate Elvis Tribute Artist Contest in Memphis during Elvis Week, Aug. 10-16.
"Summer of the '70s" will also present a free 35-minute stage show – "Fremont Street Fever" – Thursday through Monday at 9:15 p.m., 10:15 p.m. and 11:15 p.m. on the 1st Street Stage.
In addition, the Fremont Street Experience will host 10 weeks of tribute bands that will showcase legendary groups Tuesdays through Saturdays on the 3rd Street Stage.
LEGENDARY DON RICKLES RETURNS TO THE ORLEANS
Las Vegas mainstay Don Rickles will return to The Orleans Showroom June 5 and 6 with popular Vegas act Shades of Sinatra as his opening presenters. Tickets start from $74.95, call 702-365-7075.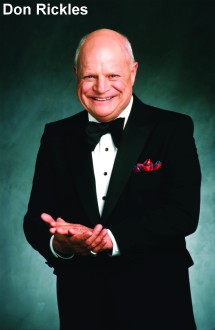 Rickles took his first step toward national fame in 1957 when Frank Sinatra wandered into the small Hollywood nightclub where Rickles was performing. The unknown Rickles eyed Sinatra and said, "I just saw your movie, 'The Pride and the Passion,' and I want to tell you, the cannon's acting was great. And, make yourself at home, Frank. Hit somebody." Sinatra doubled up laughing and became one of Rickles' biggest boosters.
SILVERTON IS BOOKING HEADLINERS
The Silverton off the I-15 freeway is booking some weekend headliners. The upcoming roster features: The Temptations Review featuring Dennis Edwards – Sunday, May 30; Jonny Lang – Friday, June 4; Clint Black – June 18 and 19, An Evening With: Everclear – Saturday, June 26; and Sugar Ray – Friday, July 3. Shows are at 8 p.m. and cost from $25 to $40, call 702-263-7777.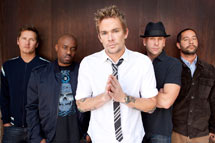 Dennis Edwards began singing at 2 years old and has continued to perform ever since. In 1968, he joined the Temptations as the lead singer. Edwards was inducted into the Rock and Roll Hall of Fame in 1989 and the Alabama Hall of Fame in 1999.
Jonny Lang is best known for his unique voice, guitar solos and blend of gospel, blues and rock. He has toured with big name bands and musicians, and released his latest album "Live at the Ryman" in 2009.
Country singer-songwriter Clint Black has written, recorded and released more than 100 songs throughout his career. His 1989 debut triple platinum album "Killin' Time" was listed as one of the 100 Greatest Albums in Country Music by CMT.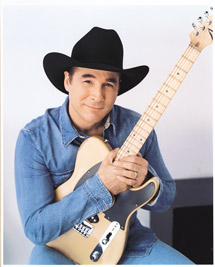 With their Northwestern grunge-punk style and "us against them" lyrics, Everclear has maintained its popularity since the early part of the '90s. Their journey has taken them from worldwide tours to reporting at political conventions to being named Modern Rock Artists of the Year by "Billboard Magazine" in 1998.
With huge hits, Sugar Ray has reached triple platinum levels, played Woodstock '99 and maintained a mainstream force since the '90s.
QUICK CLIPS
The ARIA at CityCenter has revealed its exclusive one-table high-limit room, The Ivey Room, in honor of seven-time World Series of Poker Champion and popular professional Phil Ivey.
Because of sold out shows the past few months, Art Vargas is performing his "Vintage Vegas" show at a new lounge in the Rampart Casino in Summerlin. His show features the music of Louis Prima, Bobby Darin, Sinatra, Elvis, etc. Tickets are $15, call 702-507-5900.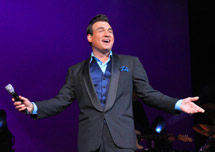 The Sahara is transforming its Casbar Lounge into a Salsa club every Sunday night throughout the summer and featuring live performances by professional Salsa dancers. There is no cover charge.
TOP OF NEXT COLUMN
MORE QUICK CLIPS
The Las Vegas Convention and Visitors Authority officially declared the start of summer by altering the famous Las Vegas welcome sign to read "Welcome to Fabulous Camp Vegas." Camp Vegas is the new, integrated summer marketing campaign for Las Vegas, positioning the destination as a summer camp for grown-ups.
The MonteLago Village Resort and Loews at Lake Las Vegas have started a complimentary daily shuttle service to and from the Las Vegas Strip.
A Free Movie In The Park will be held at the Sammy Davis Jr. Festival Plaza at Lorenzi Park on Thursday, June 24 at 7 p.m. Bring a blanket or low chair and watch the PG-rated "Monsters vs. Aliens" movie under the stars, call 702- 229-3516 for information.
Opening Sunday, May 30, Atomic #7 is the first ice cream parlor in Southern Nevada to offer custom, made-to-order ice creams, milkshakes, hot puddings and smoothies that are fully customizable. Treats can be created to be organic, vegan or gluten free. Atomic #7, named for the seventh element on the period table, Nitrogen, uses a patented atmospheric freezing process to create the custom ice cream. Treats are served in Vegan friendly and gluten free homemade waffle cones or bowls or in an eco-friendly dessert cup. Located in the Galleria Mall shopping center in Henderson, Atomic #7 is certified as a Vegan food outlet offering USDA Organic products and certified as a Green Business.
A.R.T. Evolution is featuring astrological artist Philip Kenton, now through June 30. The free exhibit "Visions of the Universe" is open to the public Monday through Friday, 8 a.m. – 5 p.m., and a "Meet the Artist" reception is set for Thursday, June 3, from 6 - 9 p.m. at the BRAND office, 8379 W. Sunset Rd, Suite 115, Centra Point Business Complex, Sunset at Durango. Call 702-257-1520 for reception information. One of 40 paintings is "Mysterious Galaxy."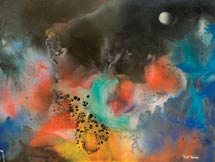 Sunset & Vines' next installment of our "Pamper Your Palate" series of monthly wine dinners at Lake Las Vegas will be held on Wednesday, June 2, because the first Monday of the month in May is Memorial Day. This dinner will showcase Creole inspired dishes from Chef de Cuisine, Aaron Frutoz paired with Zinfandel! The price is $80, call 702-382-7900.
FREE LAS VEGAS 'JAZZ ON THE GREEN' CONCERT
The free "Jazz on the Green" concert will be held Saturday, June 12, featuring acclaimed jazz bass player Brian Bromberg with the Fat City Horns at 7 p.m. in the Centennial Hills Park Amphitheatre, located at 7101 N. Buffalo Drive. You can bring blankets, folding chairs and picnics for this outdoor event. Call 229-1087 for information.
Bromberg has recorded 17 albums and had more than eight Top 10 hits, some of which he composed and produced. Jazz legend Lionel Hampton referred to him as "the greatest bass player in the world."
The Fat City Horns have played together in Las Vegas for many years. Most of the members work in shows on the Las Vegas Strip, but enjoy playing additional gigs together in lounges, recording sessions and special events.
PLAYBOY COMEDY ANNOUNCES JUNE HEADLINERS
Playboy Comedy hosted by Cort McCown and Paul Hughes in The Lounge at the Palms, has the following headliners in June: Greg Fitzsimmons June 3-5; Iliza Shlesinger and Mo Mandel – June 10-12; Dom Irrera June 17-19; and Tommy Davidson – June 24-26. Tickets are $39.99, call 702-944-3200.
Fitzsimmons is a stand-up comedian, radio host and television writer and producer. He has won four Daytime Emmys for his work writing and producing "The Ellen DeGeneres Show."
Shlesinger is best-known for being the first female and the youngest contestant to win season six of NBC's "Last Comic Standing" and now performs in comedy clubs and hosts of own Web series "The Weakly News."
Mandel first gained popularity as a comedian when he won Comedy Central's "Open Mic Fight." Since his win, Comedy Central has invited him to perform on numerous shows. Mandel is currently working on developing a sitcom he sold to FX, which he is set to star in and executive produce.
Irrera is a six-time nominee for an American Comedy Award. He got his big break in the 1980s when he performed on Rodney Dangerfield's "Nothing Goes Right" comedy special for HBO. Irrera won two CableACE awards for his stand-up specials for HBO's "One Night Stand" and for Showtime's "Full Frontal Comedy."
Davidson became a household name as an original star in the variety show "In Living Color." Since then, he has starred in film roles for "Strictly Business," "Booty Call," "Bamboozled" and the film at Slamdance 2010, "I Am Comic," with Sarah Silverman, Carlos Mencia, Carrot Top, Jeff Foxworthy and Kathy Griffin. Davidson recently completed "Chicago Pulaski Jones" with Cedric the Entertainer.
PAPILLON AIRWAYS INC. LAUNCHES NEW HOOVER DAM AIR TOUR
On May 18, Papillon Airways, Inc. launched its Hoover Dam Helicopter Tour. Departing daily from either their Las Vegas or Boulder City terminals, the tour flies at low level over Hoover Dam, Lake Mead, America's largest man-made reservoir, and the Hoover Dam Bypass under construction 90 feet above the Colorado River. Tour is approximately 15 to 20 minutes without hotel transfers or two to two and a half hours with transfers. Cost is $99 from Boulder City or $119 from Las Vegas, call 888-635-7272.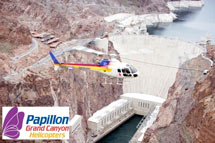 WAR TAKES OVER CANNERY
Funk ensemble WAR will perform at The Club inside the Cannery in North Las Vegas on Saturday, June 5 at 8 p.m. One of the most popular musical acts in the 1970s, WAR fused rock, jazz, reggae and R&B into a soulful groove with politically charged lyrics that made people dance and think. Tickets in four levels are $79.95, $34.95, $24.95 and $14.95, call 702-507-5757.
WAR's first success was in 1970 with the Afro-Cuban inspired single "Spill the Wine." The group cemented their fame with their third album "The World is a Ghetto," containing the single "The Cisco Kid." The album went to No. 1 on the Billboard charts and was named Billboard Magazine's Album of the Year as the bestselling album in 1973. In 1975, WAR released the album "Why Can't We Be Friends?" and scored two of their biggest hits in the title track and "Low Rider." The following year, they released a greatest hits album with the new song "Summer," which went gold.
TWO NEW LADIEs' CONTESTS FOR ROCKABILLY ROD REUNION
The 2010 edition of The Strip at Las Vegas Motor Speedway's (LVMS) Rockabilly Rod Reunion will launch two new competitions for the female kustom kulture set. For information, call 702-644-4444.
On Saturday, May 29, the 18-and-over girls will vie for the title of Ms. Rockabilly Rod Reunion in vintage-themed costumes or dresses and $1,000. The contest will take place at 9 p.m. on the main stage in the Neon Garage. Contestants may enter at the stage on May 28 and 29.
On Sunday, May 30, the Rockabilly Rod Reunion will crown Ms. Swimsuit Superstarlet. The theme is vintage swimsuits and first place pays $250. Contestants may enter on May 29 and 30.
Founded in 2004, the Rockabilly Rod Reunion features the NHRA Hot Rod Heritage Drag Racing Series at The Strip at LVMS, Bo Huff's Ultimate Garage Party & Car Show, pin-up superstar Sabina Kelly, Jason Beam's pinstriper showdown, tattoo showcase and the ultimate burn-out contest.
Column Continues Below Advertisement
CONTINUE ON TO...:
>THIS WEEK'S LAUGHLIN NEWS
>LAST WEEK'S LAS VEGAS NEWS
>VEGAS VIEWS FULL NEWS ARCHIVES
>Return to "Heard Around Town"
>Return to Las Vegas Leisure Guide