MAGICIAN STEPHANE VANEL DEBUTS AT PARIS
Sleight of hand Parisian artist Stephane Vanel will make his headlining debut at Paris in "The Magic of Paris" beginning Wednesday, June 1, in the Anthony Cools Experience Showroom at 4 and 6 p.m. Tuesday through Sunday. The show also features a collection of entertainers including master marionette artist Anthony Rais, and dance numbers led by the show's lead dancer Audrey Remy-Liotier.
Vanel's credits include a seven-year run in the MGM Grand's "Crazy Horse Paris" and previous appearances in "Crazy Girls" at the Riviera. In France, Vanel gained fame hosting his own television series "Fun TV Magic."
Column Continues Below Advertisement
RICK THOMAS' MAGIC SHOW OPENS AT SAXE THEATER
"The Magic & Tigers of Rick Thomas" will open on June 3 at the Saxe Theater in the Miracle Mile Shops at Planet Hollywood for a summer run. The show will be daily at 3 p.m. with the VIP "Tiger Encounter" directly following each show.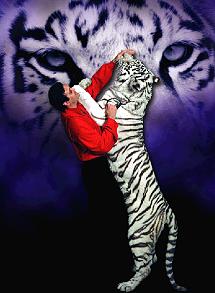 NEW TROPICANA HAS CELEB CHEF CARLA PELLEGRINO
Not only is the Tropicana doing an amazing job with its $180 million renovation, it now has a celebrity chef transforming the onsite Italian restorante into Bacio by Carla Pellegrino. There's a small inside dining room with windows overlooking the pool area and long narrow terrace-like seating along the indoor walkway on the second floor. The décor is in line with the resort's immaculate and dramatic white décor.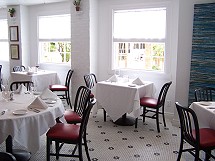 Spunky Pellegrino has been cooking since age 10 when she was helping with her mother's catering business. Many remember the Brazilian-born, Italian-raised Pellegrino for beating celebrity chef Bobby Flay on his 2009 "Throwdown!" Christmas special on the Food Network. In 2006, Pellegrino lead the culinary team as the executive chef opening Rao's Las Vegas at Caesars Palace. There's little doubt this restaurant is going to be a hub for food connoisseurs and rightfully so.
GO-GO'S PERFORM AT MANDALAY BAY BEACH
The all-female American rock band The Go-Go's will bring their greatest hits to the Mandalay Bay Beach on Friday, May 27 at 9 p.m. as part of the 2011 Landshark Lager Beach Concert Series. The Go-Go's were the most popular all-female band to emerge from the punk/new wave explosion of the late '70s and early '80s, becoming one of the first commercially successful female groups independent of male producers and managers. Tickets are $27.50, call 877-632-7400.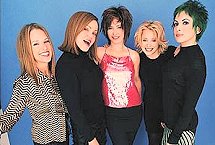 JOAN RIVERS RETURNS TO VENETIAN SHOWROOM
"Joan Rivers Live" will be back at The Venetian Showroom June 2-4, Oct. 20 - 22 and Nov. 17-19. Comedienne Rivers, the queen of comedy and red carpet diva, has become one of the hardest working celebrities in show business. She's a Tony-nominated actress, best-selling author, Emmy Award-winning television talk show host, and jewelry designer. Rivers is currently a host on E! Entertainment's "Fashion Police" and stars with daughter Melissa Rivers on WETV's "Joan & Melissa: Joan Knows Best," which has been picked up for a second season.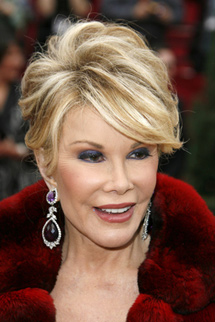 CANNERY FEATURES FOUR R&B GREATS
Four of R & B's great soul crooners, Jeffery Osborne, Peabo Bryson, Freddie Jackson and Howard Hewett, will perform together as The Men of Soul on Saturday, June 11 at the Cannery in North Las Vegas.
PLAZA HOSTS 'THE DIXIE EVANS BURLESQUE SHOW'
Burlesque icon Dixie Evans has teamed with Frederic Apcar Productions for the inaugural "Dixie Evans Burlesque Show" taking place in the Copa Room at the Plaza downtown on June 3 and 4. Regarded as the "Marilyn Monroe of Burlesque," no one has done more to preserve the history and art of burlesque than Evans.
On Friday, festivities will kick off at 9 p.m. with the Las Vegas debut of Kaiju Big Battel, the world's only live monster wrestling spectacle. Then burlesque beauties will compete for a title, $1,000 cash and $2,500 in prizes including a spot performing at The New York Burlesque Fest 2011, four nights' hotel accommodations at the newly remodeled Plaza and more. The winner also receives the opportunity to learn trade secrets and instruction from Evans. DJ Howie Pyro and his dancers round out the evening.
On Saturday, the "Dixie Evans Burlesque Show" starring Tempest Storm, award-winning starlets Angie Pontani, Kitten DeVille, Lucy Fur and performing for the first time in over a decade Evans will hit the stage at 10 p.m. The show will also feature comedy, magic, music and daredevil and variety acts with special surprise guests.
'BODY & SOUL' DEBUTS RICK FAUGNO AT THE HILTON
"Body & Soul" starring song and dance man Rick Faugno will light up the Shimmer Cabaret stage with his completely new show at the Las Vegas Hilton on Friday, May 27 at 8:30 p.m. This is a journey of self-expression through music and dance that recalls the great performers of the past. Tickets are $39-$49, call 800-222-5361.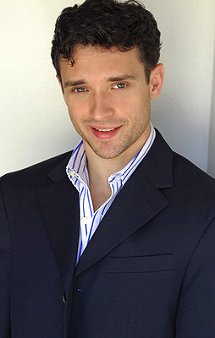 Faugno, the original Las Vegas Frankie Valli for "Jersey Boys," is a tour de force of just about every musical genre imaginable. His first one-man show "Songs My Idols Sang (And Danced)," at the South Point last year played to packed houses.
SMITH CENTER CAPS OFF BELL TOWER
The Smith Center for the Performing Arts downtown recently celebrated one of the final steps needed to complete its exterior. The final cap on the Carillon Bell Tower, a massive 68,000 pounds of steel, was raised in April, taking it to its highest point of 170 feet. This building will become the cultural arts epicenter of Las Vegas when it opens March 10, 2012.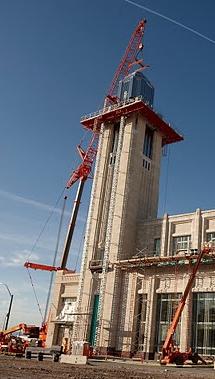 Weighing in over 29,500 pounds, the Carillon bells expected to arrive the first week in June will consist of at least 46 cast bronze cup-shaped bells that will play a melody or chord.
THE GRASCALS PAY TRIBUTE TO 'ANDY GRIFFITH SHOW'
Grammy-nominated bluegrass band, The Grascals, will perform at ArtBeat presented by Target, Friday, June 10 at 8 p.m. at the Henderson Events Plaza, just days after releasing their latest album, "Dance 'til Your Stockings Are Hot and Ravelin'," a musical tribute to "The Andy Griffith Show" on June 7.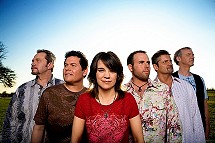 The album's release coincides with the 50th anniversary of the classic television program. Henderson will be the first West Coast city on The Grascals' international tour. Admission is complimentary.
TOP OF NEXT COLUMN
FIREFIGHTER BACHELOR AUCTION TO BE HELD AT PALMS
The 12th Annual "Fire & Rain" Firefighter Bachelor Auction fundraiser will be held on Saturday, June 4 at the RAIN Nightclub at the Palms from 6 – 10 p.m. with music, entertainment, dancing, raffles and 18 bachelors up for bid. In the meanwhile, several of the eligible firefighters will host various meet-and-greets. Tickets for the auction are $40 for women and $35 if purchased online www.theburnfoundation.org.
SUNCOAST BOOKS 'HIT PARADE THE SHOW'
Producer Ed Mathews will bring"HitParade The Show," a fully-scripted book musical, to the Suncoast Showroom June 4 and 5 at 7:30 p.m. Based on the old radio and televisionshow formats, the show takes the audience on a journey through time illustrated by music and dancemade popular during the 50s and 60s.Snapshots of pivotal events will bepainted during the show. Tickets start from $15.95, call 702-636-7075
"HitParade The Show"utilizes the performers regularly featured in the weeklymatinee variety show"Suncoast Hit Parade."Performers include the Lionardo Orchestra, Carmine Mandia "ShadesofSinatra," Mark Giovi formerly with the Las Vegas Tenors, Genevieve Dew "LadyDay," Bobby Brooks Hamilton, Ron Smith "Tournament of Kings," The Swing CityDolls, CharleyRaymond, and narration by Nathan Tannenbaum.
QUICK CLIPS
Steve Wyrick will be returning to a Las Vegas stage with his "Ultra Magician" show at the Las Vegas Hilton Theater on June 29.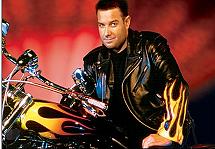 Tom Jones, dead ringer Harmik will headline the Hilton's Shimmer Cabaret with celebrity guest star Smokin' Joe Frazier and recording Artist Marva Scott, June 3-12, at 6:45 p.m.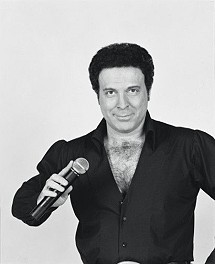 The ladies from the Luxor's adult revue "FANTASY" will host a party on the patio at RHUMBAR inside the Mirage, Saturday, May 28 from 6-8 p.m. The ladies will raffle autographed "FANTASY" calendars and show tickets.
ROK Vegas nightclub at New York-New York will welcome rapper Vanilla Ice Saturday, May 28, when he will perform three of his classic old school hits.
"VEGAS! The Show" at the Saxe Theater inside the Miracle Mile Shops at Planet Hollywood is celebrating its 500th performance this week. The show features a cast of more than 40 singers, dancers, showgirls and a live big band orchestra and takes the audience on a journey through the "glory days" of Las Vegas.
The Martini will host Las Vegas Mayor Oscar Goodman's last "Martinis with the Mayor" May 25 from 5-7 p.m. The evening is a tribute to the self-proclaimed "happiest mayor in the universe" for his 12 years of service.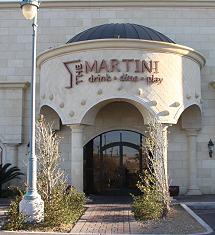 From the History Channel's reality TV show, "Pawn Stars" co-star and local celebrity Rick Harrison will kick-off Memorial Weekend at Eva Longoria's Eve Nightclub at Crystals in CityCenter on Friday, May 27. Harrison is best known as "The Spotter" or the boss at the pawn shop.
Punk Rock Bowling team Dropkick Murphys lend their celebrity name to Flightlinez and the Fremont Street Experience to hold a two-hour 4-6 p.m. fundraiser on May 28 with proceeds from all zipline rides benefitting The Claddagh Fund www.claddaghfund.org. Flightlinez Zipline rides are $15.
Studio 54 at the MGM Grand on Saturday, May 28 will host the Official Heavy MMA After-Fight Party following the light heavyweight bout between former UFC Champion Quinton "Rampage" Jackson and Ultimate Fighter® alum Matt Hamill at the MGM Grand Garden Arena. In attendance will be BMX legend and host of MTV's "The Challenge" T.J. Lavin, Season 10 winner of Spike TV's "The Ultimate Fighter" Roy Nelson, MMA fighter Dan Hardy and UFC Ring Girl Brittney Palmer with DJ Kid Jay on the turntables.
Chateau Nightclub & Gardens at Paris will host the official after party for welterweight fighter Thiago Alves on Saturday, May 28.
The MAC Surf Baby! Event will be held at The Forum Shops - June 3 and 4 from 1-8 p.m. Guests can learn how to stencil their surf boards or anything they bring and leave looking "beach ready" from a complimentary makeover highlighting the M·A·C Surf, Baby! collection.
The Super Summer Theatre is entering its 36th year with its outdoor plays at the Spring Mountain Ranch State Park. The 2011 season lineup includes: "Annie;" "The Drowsy Chaperone;" "Fiddler on the Roof;" and "Five Guys named Moe." Tickets are $12, call 702-594-PLAY or visit www.supersummertheatre.org.
Spago at The Forum Shops has a new three-course pre-theater menu offered on Celine Dion show nights between 5:30 – 6:30 p.m. for $60, call 702-369-6300.
For the month of June, The PBR Rock Bar & Grill at the Miracle Mile Shops at Planet Hollywood will show a token of appreciation toward American troops by offering a 20 percent discount off of their dining bill with an active military ID card. And, during happy hour from 3 to 6 p.m., military will get $3 draft beers and 2-for1 well drinks.
WET REPUBLIC at MGM Grand and Angel Management Group will have an impressive lineup of international DJs over Memorial Day weekend including TiëstoandDavid Guetta and other favorites Victor Calerdone, Boris, Serge Devant, Bad Boy Billand many more to take over the newly expanded DJ booth, May 27- 30.
Television personality Melissa Rycroft and her husband Tye will host at Azure Luxury Pool at The Palazzo on Sunday, May 29 at 1 p.m. Rycroft became recognizable when she appeared on ABC's "The Bachelor" and then came in third on "Dancing with the Stars." She co-hosts the new TV series "Bachelor Pad" and is a special contributor to "Good Morning America," "Entertainment Tonight" and "The Insider."
Nationally recognized David Baird, AIA, director of the School of Architecture at UNLV and "The Architect Artist," will make a free presentation about art and architecture on Wednesday, May 15 at 11:30 a.m. at the Historic Fifth Street School Auditorium. It's a Brown bag Lunch and you must RSVP at www.aialasvegas.org/events/calendar.
CONDUCTOR PERFORMS TO CHAPLIN CLASSIC
Internationally-acclaimed conductor and musical director,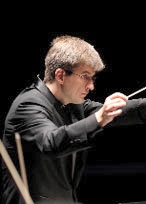 Taras Krysa, will lead the Henderson Symphony Orchestra in a performance of the original musical score from Charlie Chaplin's "City Lights," Friday, June 3 at 8 p.m. at the Henderson Pavilion. As Krysa conducts the musicians, the classic movie celebrating its 70th anniversary, will be projected on a giant screen above the orchestra. All tickets are $10 at HendersonLive.com.
WHITECHAPEL, OCEANO AND WITHIN THE RUINS HEADLINE
Smash Magazine and the Hard Rock Cafe on the Strip will present Whitechapel, Oceano and Within the Ruins on Thursday, July 21 at 5:30 p.m. Tickets are $15 in advance and $17 day of show.
LOCAL BAR & GRILL EXPANDS TO FAR SOUTH STRIP
Putter's Gaming Group (PGG), a neighborhood bar and grill company established in 1996, is preparing to open the South Strip Putter's Bar and Grill at the end of this month at 8945 S. Las Vegas Boulevard near the 215.
The new place will boast a complete renovation of an existing building and tap into vintage Las Vegas memorabilia. This Putter's will feature neon Las Vegas icons such as Sassy Sally and Vegas Vick displayed around the bar.
MONTE CARLO TO SHOWCASE JACK DANIELS
Andre's Restaurant & Lounge at Monte Carlo is teaming up with Wirtz Beverage on Wednesday, June 1 to host the second Whisky Wednesday event inside the cigar lounge showcasing Jack Daniels from 7 to 9 p.m. Price is $25 in advance and $35 at the door, call 702-798-7151.
LAS VEGAS DESIGNER STELLA VITTORIO IS A FINALIST
Handbag Designer Stella Vittorio of Las Vegas was named a finalist in the Best Green Handbag category for the 2011 Independent Handbag Design Awards competition hosted by InStyle Magazine & Handbag Designer 101. Vittorio is one of more than 1,200 international entrants being judged by industry experts.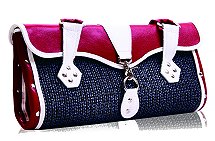 The competition also hosts an "Audience Fan Favorite Category" where the public can vote. Watch Vittorio's video http://www.youtube.com/watch?v=zXl2bl1VveQ and vote at www.instyle.com/ihdapoll. The Stella Vittorio Collection will be featured at upcoming exhibits in Las Vegas; Gallery Night at the World Market Center on May 17, and at Summer Showcase of A.R.T. evolution on Thursday, June 23.
Column Continues Below Advertisement
CONTINUE ON TO...:
>THIS WEEK'S LAUGHLIN NEWS
>LAST WEEK'S LAS VEGAS NEWS
>VEGAS VIEWS FULL NEWS ARCHIVES
>Return to "Heard Around Town"
>Return to Las Vegas Leisure Guide