RANCH HOUSE CELEBRATES GRAND OPENING AT TOWN SQUARE!

The new country western-themed Ranch House Kitchen at Town Square will hold its grand opening on Thursday, May 24, with kid-friendly activities and drink specials beginning at 8 p.m. The 14,000-square-foot restaurant and bar has an outside patio and will serve all-American comfort cuisine for breakfast, lunch and dinner daily from 8 a.m. to 3 a.m. and feature line dancing, mechanical bull riding and karaoke.
Column Continues Below Advertisement



M RESORT DEBUTS DOUBLE ACTION ROULETTE™

The M Resort is the first gaming venue in the United States to debut Double Action Roulette™, a new version of the traditional roulette game from TCSJOHNHUXLEY. The unique feature is the addition of a second complete number ring rotating in the opposite direction to the main ring. The table layout consists of two identical betting areas. When the winning number is lined up on both rings, players who have made the corresponding side bet are paid at 1,200-to-1. Richar Fitoussi, Vice President of International Marketing at the M Resort developed and patented the game.

GLEN CAMPBELL PAYS LAS VEGAS A LAST VISIT AT LVH

Legendary country music talent Glen Campbell will perform at the LVH June 1 - 2. The 10-time Academy of Country Music Award-winner, three-time Country Music Association Award-winner and Grammy Award-winner, who has released more than 70 albums, is making his last tour so this is a do-not-miss experience.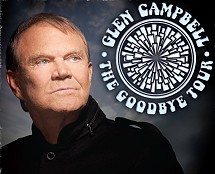 PAUL RODRIGUEZ OPENS LAUGH FACTORY AT TROPICANA
The renowned Laugh Factory will hold its grand opening at the New Tropicana with special guest headliner Paul Rodriguez, May 23-24, doing four shows. He'll be joined by actor, comedian and world-record juggler Ron Pearson.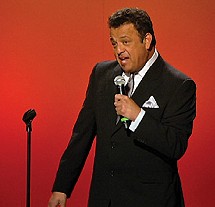 'AMERICAN IDOL' TAYLOR HICKS SECURES GIG AT BALLY's
Taylor Hicks, winner of the "American Idol" show's fifth season, will have an eight-week, five-night a week engagement headlining in The Indigo Lounge at Bally's beginning Tuesday, June 26, at 7 p.m. Hicks' material on "American Idol" set him apart, with a unique take on southern soul, R&B, country and blues and now he becomes the first "American Idol" winner or finalist to secure a residency in Las Vegas. Tickets are $29.99 and $59.99.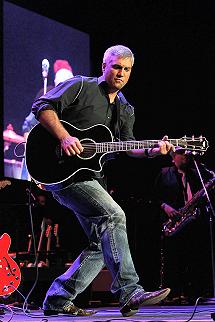 Hicks journey to fame began in Las Vegas. He was in New Orleans the night before Hurricane Katrina. With his flight cancelled, he was given a free airplane voucher, which he used to travel to Las Vegas, where coincidentally "American Idol" auditions were being held.
SIN CITY SPEEDWAY OPENS AND FEATURES MOTORCYCLE RACING
The Sin City Speedway a 2,000-seat facility located at the corner of Sunset and Las Vegas Boulevard and next to the Las Vegas Sports Arena will open on Saturday, May 26, with an opening ceremony at 7:30 p.m. and racing with no brakes at 8 p.m. Opening night, Hot Rod city will have classic cars on display.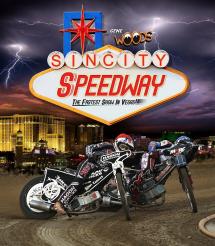 Three time and current AMA National Speedway Champion Billy Janniro will be racing on opening night. Nicknamed "The Kid," Janniro is also a four-time and current SRA U.S. National Speedway Champion, and two- time and current California Speedway Champion. Pam "Pinky" Bennett, one of the few female Speedway Motorcycle Racers, is coming out of retirement to participate.
The venue will host racing nights on the last Saturday of every month for the first six months and have a July 4th extravaganza.
COSMPOLITAN HOSTS TROPFEST SHORT FILM FESTIVAL
Tropfest, the world's largest short film festival, will be held June 1-3 at The Cosmopolitan and be a celebration of Tropfest's 20th Anniversary. Sixteen films each less than seven minutes will vie for the top prize in the inaugural "All Star Competition," hosted by Rob Corddry of "The Daily Show" and "Children's Hospital." For its United States debut in Las Vegas and New York, Tropfest has amassed U.S. Ambassadors including Nicole Kidman, Geoffrey Rush, Hugh Jackman, Russell Crowe, Anthony Lapaglia, Liev Schreiber and Charles Randolph.
MIRACLE MILE SHOPS PLAN FOR NEW AND REMODELED TENANTS
Miracle Mile Shops at Planet Hollywood is adding five new stores to the center and unveiling multiple renovations to existing tenants.
Chicago gourmet popcorn legend Garrett Popcorn will open its first
Las Vegas location in September; blow-dry bar Dollheads will open in June featuring a salon for blowouts and extensions; and in November, GRATiAE will bring its line of organic skin care products to the mall. Already open is Jamba by Jamba Juice. Off-priced fine jeweler ULTRA Diamonds has experienced such great success since opening in 2008 that they have decided to launch a new concept Scamp & Scoundrel within the center in early 2013.
Many existing tenants are planning to remodel later this year including marine life art dealer Wyland Galleries, dessert café Nestle Toll House Café, ABC Stores, which operates two locations, and Tommy Bahama, which has decided to remodel and move into a larger location.
'COMEDY PET THEATER' CELEBRATES SIX YEARS AT V THEATER
Gregory Popovich's "Comedy Pet Theater" is celebrating its six-year anniversary at the V Theater inside Miracle Mile Shops at Planet Hollywood on May 24. The show features an amazing cast of more than 30 rescued shelter pets including housecats, dogs, parrots… even geese and mice. Popovich, a fifth generation circus performer, released his first book "You CAN Train Your Cat" in late 2009 and has been featured on network TV. "Comedy Pet Theater" runs daily except Wednesdays at 4 p.m.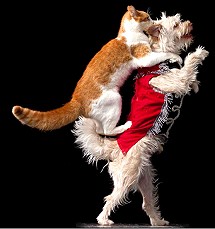 CANNERY FEATURES MILITARY PROFESSIONAL FIGHTERS
The Cannery will host the Rogue Warrior Cage Fighting Championships, a Mixed Martial Arts competition that honors and benefits wounded military service members, veterans and their families, on Saturday, June 16, at 7 p.m. The event features professional fighters who are active military or military veterans, and are representing their particular branch of the military. The fight takes place inside a steel cage. The main event will feature UFC and Air Force veteran Rich Clementi meeting the U.S. Navy's up and coming MMA star Robert Washington. The event is hosted by the Rogue Warrior Dick Marcinko, the creator and first commander of the U.S. Navy's elite team Seal Team VI. Tickets range from $20 to $75.
'PINK FLOYD LASER SPECTACULAR' RETURNS TO HENDERSON
In celebration of its 25th anniversary, Paramount's "Pink Floyd LaserSpectacular," the smash hit multi-media laser and light show, will return to Henderson on July 6 with a brand new production, "The Dark Side of the Rainbow!," at the Henderson Pavilion. Tickets are $10 and $20.
This year, Paramount has put a new "twister" on the cult classic by featuring the soundtrack to the "Dark Side of the Moon" synchronized with "The Wizard of Oz" and surrounded by colorful state-of-the-art lasers, lighting effects and videos.
The two-hour show will close with the best of Pink Floyd, an anthology of award-winning tunes by the masters of rock.
SUNCOAST HOSTS GOURMET FOOD TRUCK BLOCK PARTY
The Suncoast, partnering with Cluster Truck Events, will become the epicenter of rolling culinary greatness on Saturday, June 9, from noon to 6 p.m. when it hosts the Gourmet Food Truck Block Party with more than 25 food trucks from Las Vegas, Los Angeles, San Diego and Orange County. All proceeds from the $5 admission fee will benefit Special Olympics Nevada.
EDMBIZ LAUNCHES INSOMNIAC DISCOVERY PROJECT
Insomniac, producers of the 16th Annual Electric Daisy Carnival being held for the second year at the Las Vegas Motor Speedway, June 8-10, is launching the Insomniac Discovery Project during the three-day gathering, June 5-7, of conversation and collaboration at EDMbiz. The project's competition will be held at The Cosmopolitan and award up to 15 artists the coveted opportunity to perform at the Electric Daisy Carnival. Interested participants need to record a 30-minute DJ mix that represents their personal style and include at least two original songs by Friday, May 25, visit www.edmbiz.com.
TOP OF NEXT COLUMN
IMPRESSIONIST JEFF TRACTA IS AN ACT TO CATCH
Caught celebrated impressionist/comedian/singer Jeff Tracta's show at the Palms this past week and was more than pleasantly surprised. The former soap star, who played Thorne Forrester on "The Bold and The Beautiful," quickly turns his audience into avid fans. His impersonations of singers, both male and female including Bocelli and Brightman, comedians, actors, animated characters and presidents are spot on. Most impressive is his use of cutting-edge multimedia. He shows a floor-to-rafter screen of celebrities while he morphs into the icons in front of you. Tracta also includes a well-deserved video tribute to Rich Little, who got him hooked to impersonating.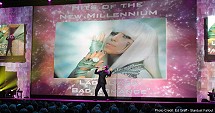 BILL COSBY WILL CREATE LAUGHTER AT TREASURE ISLAND
Iconic funny man Bill Cosby will appear at Treasure Island Theatre May 25. His lifelong contributions to American culture were recognized with a Kennedy Center Honor in 1998, the Presidential Medal of Freedom in July 2002, America's highest civilian honor, and the Kennedy Center Mark Twain Prize for American Humor in 2009.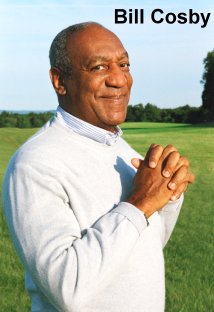 'DREW CAREY's IMPROV-A-GANZA' RETURNS TO MGM GRAND
Drew Carey, stand-up comic, producer, writer and host of "The Price is Right," will bring "Drew Carey's Improv-A-Ganza" back to the Hollywood Theatre at MGM Grand, May 24 - 27. The dynamic Improv All-Stars cast joins Carey onstage for a lively, unrehearsed, no-holds-barred show with audience participation.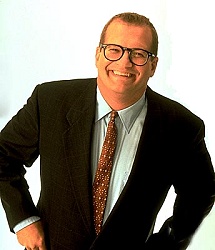 COMME ÇA DEBUTS 'GASTROPUB MONDAYs' IN BAR & LOUNGE
David Myers' celebrated brasserie, Comme Ça at The Cosmopolitan, will unveil a new Parisian gastropub menu on Monday, June 4, for "Gastropub Mondays." The weekly occasion, available only in the bar and lounge, will showcase a number of specially created dishes with a distinct French culinary twist. There will also be live music by The Whispering Giants.
CLIPS AND TIDBITS
Pop culture icon and television host Nick Cannon will make his return as a DJ to Chateau Nightclub & Gardens at Paris on Saturday, June 23.
Grammy-nominated artist, DJ Chris Cox, will take to the turntable at Gallery Nightclub inside Planet Hollywood on Saturday, May 26. He has produced more than 40 Billboard No. 1 dance hits.
"Condé Nast Traveler," the renowned luxury travel publication, released its 2012 annual readers' poll results with Wynn Las Vegas at No. 34 and Qua Baths & Spa at Caesars Palace ranked in the No. 52 spot of the "Top 100 Resort Spas" in the U.S. Mainland category.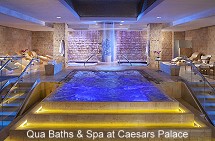 Actress Meagan Good will celebrate her bachelorette party as a sexy guest Pussycat Doll when she headlines a performance at Pussycat Dolls Burlesque Saloon inside Gallery Nightclub at Planet Hollywood on Friday, May 25. She currently stars in the movie, "Think Like a Man," based on Steve Harvey's top-selling self-help book and is known for playing Parker in the series "The Game" and co-starring in Showtime's "Californication."
Hook Jaw Net Radio's "On Air with Robert & CC" will host a live interview with NFL Running Back Cedric Benson and recording artist Coolio from PBR Rock Bar inside Miracle Mile Shops at Planet Hollywood on Friday, May 25, at 8 p.m. with a meet-and-greet following.
Playmate Jessa Hinton hosts a sizzling summer kick-off party on Friday, May 25, at Crazy Horse III and Posh Boutique Nightclub.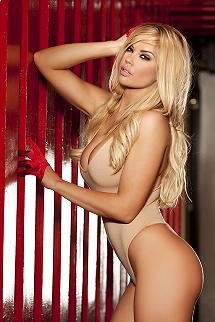 The 14th Annual Punk Rock Bowling and Music Festival will take place Memorial Day Weekend, May 25-28, in Downtown Las Vegas. The three-day event is a way to bring the independent music community together for an annual party and features the best bands of the past 35-plus years, visit www.punkrockbowling.com
Las Vegas Elvis tribute artist Victor Trevino Jr. recently beat out 21 competitors from around the world at the Third Annual Las Vegas Ultimate Elvis Tribute Artist Contest at the Fremont Street Experience and will advance to the semifinals in Memphis, Tenn., during Elvis Week 2012 presented by Elvis Presley Enterprises, Inc. (EPE), Aug. 10-18, which is the 35th anniversary celebration.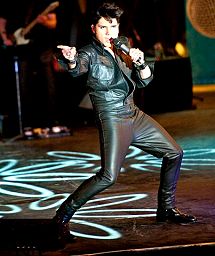 CSI: The Experience at the MGM Grand as a "thank you" is offering a special 40 percent discount to military personnel and their families from May 25 - 28.
PBR Rock Bar & Grill inside Miracle Mile Shops at Planet Hollywood will host all games in the NBA Finals, June 12 through 26, and show them on 105 flat-screen TVs. In addition to weekly drink specials, any patron wearing their team's jersey can enjoy $3 wells and drafts.
Acclaimed Oxford, England, quartet A Silent Film will perform at The Lounge at the Palms on Friday, May 25 at 10 p.m., which is the same week their sophomore album "Sand & Snow" is released. Tickets are $12 in advance and $15 day of show. On Friday, June 1, blues/jazz musician Andy Frasco will do a free show at 11 p.m. and on Thursday, June 7, at 10 p.m. there will be another free show with the gypsy jazz band Hot Club of Las Vegas and a release party for their album "Summer Score."
Dennis Hart, a retired Ford factory worker, was the second winner of the Caesars Entertainment exclusive $1 million Three Card Poker 6 Card Bonus™ table game. He won the $1 million grand prize off of one hand and gave each of his three fellow players a $500 chip and his dealer $20,000.
The infamous duck party is returning to the Palms Place pool on Thursday evenings beginning June 7. This summer, more than 25,000 rubber ducks will take over the ultra-modern pool. For a "quacktastic" time, guests can slip into swimwear and look for specially marked rubber ducks redeemable for prizes.
Lake Mead Cruises is holding a three-hour sunset dinner dance cruise and buffet aboard the Desert Princess Paddle Wheeler on Saturday, May 26, at 7 p.m. for $69.50 per person. Each guest will get a $5 beverage coupon and souvenir photo; call 702-682-7698.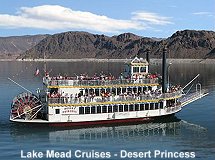 COMEDY SHOWS FEATURED TOP NOTCH LAUGH MAKERS
L.A. Comedy Club at Cabo Wabo Cantina inside Miracle Mile Shops at Planet Hollywood will continue in June with a fresh batch of comedians Thursday through Sunday. The lineup includes: May 31-June 3 K-von star of MTV's "Disaster Date;" June 7 – 10 Ricky Reyes; June 14 – 17 Shang; June 21 – 24 Quinn Dahle; and June 28 – July 1 Thai Rivera.
Each week Tuesday through Sunday, The Improv at Harrah's showcases three comedians. The comedians performing May 22 – 27 include: multi award-winning comedian Tommy Savitt; Georgia native Yassir Lester, who nearly drowned at a pizza party when he was 7; and Tracey MacDonald, who was the first comedian to win on CBS's "Star Search" hosted by Arsenio Hall. The future lineup includes: May 29-June 3 Todd Glass, Daniel Kinno, Boby Miyamoto; June 5-10 Ian Bagg, Jim McCue, Jodi Borrello; and June 12-17 Maryellen Hooper, Hiram Kasten, Ahmed Baroocha.
UPCOMING FUNDRAISERS
The fourth annual We♥Heart Maggie Golf Tournament on Saturday, May 26, at Black Mountain Golf & Country Club will benefit the Children's Heart Foundation (CHF), a Nevada nonprofit supporting children with heart conditions. You can even register as a Virtual Golfer for $50, visit www.chfn.org.
The Las Vegas Hospitality Association's (LVHA) is holding its 26th Annual Charity Golf Tournament Scholarship fundraiser at the privately-owned Cascata Golf Club on Thursday, May 31. All the money raised goes towards LVHA's scholarship programs. Cost is $200, visit http://www.golfdigestplanner.com/20285-LVHA.
On Monday, May 28, MRG Marketing and Management, Inc. will donate 100 percent of their profits to non-profit The Dave Rice Foundation from all five Raising Cane's Las Vegas locations for the entire day. Coach Dave Rice will make an appearance from 11 a.m. - 1 p.m. at the 7550 S. Las Vegas Blvd. store. In addition, one registered participant will win free Raising Cane's for a year.
Column Continues Below Advertisement
CONTINUE ON TO...:
THIS WEEK'S >LAUGHLIN NEWS
LAST WEEK'S >LAS VEGAS NEWS
>VEGAS VIEW FULL NEWS ARCHIVES
Return to >"Heard Around Town"
Return to >Las Vegas Leisure Guide