NEW MURAL FEATURED AT LUXOR'S JABBAWOCKEEZ THEATER!

A press conference was held to show off the world-famous dance crew Jabbawockeez's new 850-seat custom-built theater for its all-new show 'PRiSM.' The theater has been one year in the making and it occupies the space where the old motion ride was located.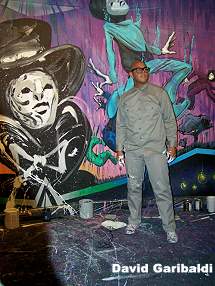 Part of the festivities included unveiling a Jabbawockeez-themed mural by performance painter David Garibaldi, who filled in the finishing touches before the cameras.
Column Continues Below Advertisement
KRUG CHEF'S TABLE DEBUTS AT RESTAURANT GUY SAVOY AT CAESARS
Acclaimed French chef, Guy Savoy and Krug Champagne, the world's first luxury Champagne House, have joined forces to offer an epicurean adventure with the debut of the Krug Chef's Table at the two-Michelin-starred Restaurant Guy Savoy inside Caesars Palace. The six-seat chef's table affords guests an intimate view of the kitchen while enjoying a tasting menu curated to pair perfectly with Krug's prestige cuveé Champagnes.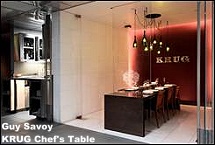 An interactive journey, diners at the Krug Chef's Table will enjoy the company of Olivier Krug, sixth generation Maison director of Krug, and Chef Guy Savoy. Bringing the kitchen close to the table, the application offers an up-close view of Restaurant Guy Savoy's team of chefs at work by way of a live video feed. A sculpted chandelier constructed from a series of Krug bottles illuminates the table below; set with custom Bernardaud china embellished with the Krug crest and flanked by Krug's signature Le Joseph glasses. The Krug Chef's Table is available for two to six guests, call 702-731-7286.
MAJOR BOWLING COMES TO SOUTH POINT'S NEW FACILITY
Las Vegas will be hosting the United States Bowling Congress (USBC) championship bowling tournaments for the next 12 years including the USBC Open Championships and USBC Women's Championships inside a new $30 million bowling tournament facility at South Point starting this year. More than 40 additional tournaments, conventions and short duration events will be held throughout Las Vegas during the agreement, including the USBC Masters, USBC Queens, USBC Senior Masters and USBC Team USA trials.
MORTON GROUP DEBUTS LA COMIDA DOWNTOWN
The new Morton Group Mexican restaurant La Comida held its official opening last week with Mayor Carolyn Goodman, City Councilman Bob Coffin, owners Jenna and Michael Morton, and Tony Hsieh from Downtown Project and Zappos doing the honors, which was to break open a piñata.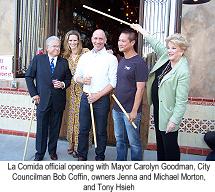 The physical structure of the restaurant grew out of the bones of an old laundry facility at 106 Sixth Street in downtown Las Vegas. The history of the building itself contributes to the essence of La Comida with a merging of the old with the new mixing an irreverent ambience with distressed construction details. You can enter through the back alley, where graffiti peeks out from behind ornate metal window grates. Other reclaimed pieces include a hostess stand fashioned from an antique cart and the metal entry gate that once graced the garden entry of someone's home.
GOLDEN NUGGET OPENS NEW BACCARAT PIT
The Golden Nugget opened a brand new four-table baccarat pit this month with three 60" televisions and a small seating lounge located directly off the Rush Tower main lobby and valet entrance. The space also provides a place for guests and players to enjoy tableside dining.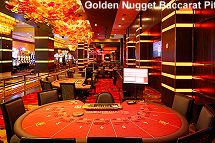 RICH LITTLE'S 'JIMMY STEWART & FRIENDS' EXTENDED AT LVH
Legendary comedian and impersonator Rich Little has announced 'Jimmy Stewart & Friends' has once again been extended at LVH. His one-man show featuring more than 30 celebrity icon voices will conclude its run at the Shimmer Cabaret on July 1. Tickets are $70.29 and $80.29.
TNA IMPACT WRESTLING VISITS LAS VEGAS
TNA Impact Wrestling will bring two shows to the Orleans Arena on Saturday, June 29 at 7 p.m. The two two-hour TV programs will air on July 4 and 11 on Spike TV at 8 p.m. EST. At a press conference, former Las Vegas Mayor Oscar B. Goodman in his capacity as Las Vegas Convention and Visitors Authority Host Chairman received a championship belt from Impact Wrestling that was presented by world wrestling champion Hulk Hogan and TNA X Division champion and Las Vegas resident, Kenny King. Tickets range from $15 to 150.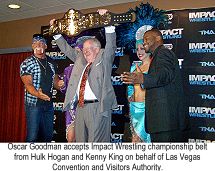 POP SINGER KERI HILSON HOSTS AT LAX NIGHTCLUB
Pop singer Keri Hilson will host a special celebration for clubgoers Saturday, May 25 at LAX Nightclub inside the Luxor. Hilson has been busy with her debut acting role in the romantic comedy 'Think Like a Man' and will make an appearance this September in 'Chronicles of Riddick 3.' She will release her third recording album later this year.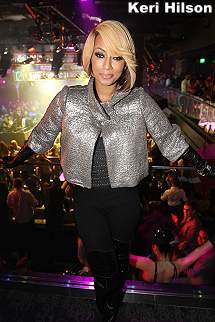 NEON BAZAAR WILL SHOWCASE LOCAL BUSINESSES
On June 1, the El Cortez downtown and The Jeweler's Daughter with support from Clear Channel Media and Entertainment (My 93.1, Sunny 106.5 and 95.5 KWNR), will join forces to bring some of the Valley's best home grown boutiques and designers in the second Neon Bazaar, an all-local shopping event taking place at the Jackie Gaughan Parkway at the El Cortez.
From noon - 8 p.m., this eclectic one-day only pop-up market will showcase 50-plus local retailers, designers, artists and small businesses. Shoppers will enjoy live performances, food provided by local food trucks and a variety of fashion shows.
LILLY GHALICHI HOSTS PARTY FOR POSH BOUTIQUE NIGHTCLUB
'Shahs of Sunset' starlet and entrepreneur, Lilly Ghalichi, will host a sexy launch party for the recently remodeled Posh Boutique Nightclub at Crazy Horse III on Saturday, June 8. The lawyer turned designer released her own swimwear line, Have Faith Swimgerie, and has recently launched her line of faux eyelashes, Lilly Lashes. Ghalichi put herself on Hollywood's radar when she joined the most recent cast of Bravo's hit television show 'Shahs of Sunset' as the self-proclaimed 'Persian Barbie.'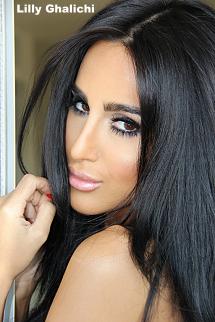 WET 'N' WILD AUCTIONS FIRST OFFICIAL RIDES ON FOUR SLIDES
Opening Memorial Day weekend, the new multimillion dollar water park Wet 'n' Wild Las Vegas is conducting eBay auctions through noon on Thursday, May 23 for the inaugural rides on the park's Rattler, Constrictor, Hoover Half Pipe and Royal Flush Extreme slides. Proceeds will benefit the Andre Agassi Foundation for Education and Opportunity Village. The winning packages will include four tickets to the grand opening with a cabana for the evening, souvenir gift bag and complimentary meal service. Wet 'n' Wild Las Vegas is located at 7055 S. Fort Apache Rd., just west of the I-215 and W. Sunset Road exit; visit http://www.wetnwildlasvegas.com for information.
JOE DIFFIE WILL PERFORM AT THE SILVERTON
Country singer Joe Diffie will take the stage at Veil Pavilion inside the Silverton on Friday, June 7 at 8 p.m. Diffie recently received major praise for his contribution to country music in the form of Jason Aldean's hit song, '1994.' Aldean's admiration for Diffie started as a junior high student, and the song gives a huge shout-out to his idol. Diffie first topped the charts in 1990 and has since delivered 12 No. 1 songs, 20 top 10s and four gold and platinum albums. Tickets are $25.
MACKLEMORE & RYAN LEWIS WILL PERFORM AT SURRENDER
Celebrating its third anniversary, 'Surrender Your Wednesdays' industry parties at Surrender Nightclub in Encore at Wynn Las Vegas will present hit-making duo, Macklemore & Ryan Lewis, on Wednesday, June 5. The duo has garnered international recognition for their live shows and music videos. Their current single, 'Can't Hold Us' featuring Ray Dalton, was just certified platinum by the RIAA.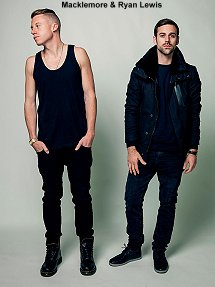 Adding to the anniversary celebration, the cast of 'Le Rêve - The Dream' will give an aquatics performance in the Surrender Nightclub pools.
TOP OF NEXT COLUMN
SNOOP DOGG ADDED TO BEACH CONCERT SERIES
Multi-platinum artist and entertainment icon Snoop Dogg aka Snoop Lion will bring his smash hits and new reggae sound to Mandalay Bay Beach Saturday, May 25 at 9 p.m. Tickets are $50.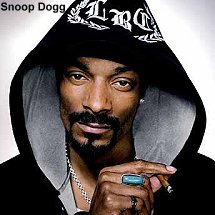 BEATLES TRIBUTE SHOW PERFORMS AT SANTA FE STATION
Performing all eras of Beatles music in their original key, wearing drainpipe trousers and playing authentic instruments, 'Yesterday - The Beatles Tribute' has performed on five continents and will make and appearance at Santa Fe Station on Saturday, June 1 at 7 p.m. Tickets are $15.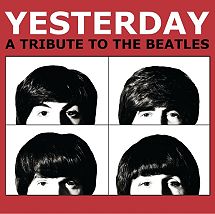 POSHBURGER BISTRO INTRODUCES NEW DAILY SPECIALS
Conrad and Candice Gallagher's new PoshBurger Bistro located near Summerlin has introduced new daily specials including a $10 slider trio lunch special lunch, happy hour from 4-6 p.m. and a bar and children's menu.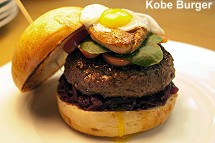 Conrad Gallagher was born and raised in Ireland and has been a chef since he was 12 years old. At age 25, he became the youngest chef to date to be awarded a Michelin Star along with a number of other accolades.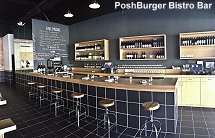 For National Hamburger Day on Tuesday, May 28 Chef Gallagher's decadent designer burger creations will be priced at $10 all day.
'FANTASY' SALUTES MILITARY WITH SPECIAL OFFER
'Fantasy,' the adult revue at the Luxor, will honor the nation's military by kicking off an offer on Memorial Day, Monday, May 27 that will run through the end of June. For the price of one ticket, starting at $39, the show will offer military two show tickets, a 2013 'Barely Bejeweled' calendar and a behind-the-scenes DVD.
MADAME TUSSAUDS UNVEILS WAX FIGURE OF MARVEL'S THOR
Madame Tussauds Las Vegas unveiled a wax figure of Marvel's Super Hero, Thor, for a limited engagement. The launch of Thor is part of 'Marvel Month of May' celebrations as six Madame Tussauds locations welcome a variety of different Superheroes to their attractions. The wax figure of Thor was created following a two-day sitting with Thor actor Chris Hemsworth.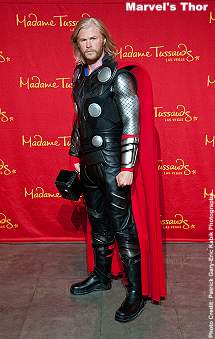 USTAD RAHAT FATEH ALI KHAN RETURNS TO TREASURE ISLAND
World-renowned 'King of Sufi Music' Ustad Rahat Fateh Ali Khan will perform at the Treasure Island Ballroom May 31 at 8:30 p.m. Tickets start at $100.
Ustad Rahat Fateh Ali Khan was trained by his uncle Ustad Nusrat Fateh Ali Khan in the art of classical music and Qawwali - a form of Sufi music popular in South Asia and made his first public appearance at age 9. He performed solo songs while touring the United Kingdom with his uncle in 1985, and debuted as a playback singer in the movie 'Paap' in 2004. Recently, he recorded songs for his native Pakistan and songs for Bollywood films. In 2012, he won 'Best Music Talent in a Film' at the London Asian Film Festival for the song 'Koi Dil Mein' from the film 'Tamanna.'
SOUTH POINT ARENA HOSTS MULTIPLE SPORTS
The South Point Arena will transform into a maze of obstacles Saturday, May 25 when it hosts the BADASS Dash Adventure Race and Obstacle Challenge. The event offers an array of obstacles ideal for both the avid race competitor or weekend partygoer. The event offers 7k course with a variety of different obstacles and divisions including the Recreation Division at 8 a.m. and the Elite Trained Division at noon. The Kids Dash at 10 a.m. for ages 4 to 6 and 10:30 a.m. for ages 7 to 13. For information, visit http://www.southpointarena.com.
On Sunday, May 26 at 5 p.m., the Tuff-N-Uff Festibrawl will highlight the future stars of Mixed Martial Arts (MMA) Sunday, May 26. Tickets range from $25 to $50.
The National Barrel Horse Association (NBHA) Professional's Choice Super Show will take center stage at the arena, May 30-June 2 from 8 a.m. to 8 p.m. each day. This great equestrian event showcases the best barrel racing horses around. During the event, guests will have the opportunity to exhibit and purchase all things country at the Western Gift Show. This event is free and open to the public.
NEWS ITEMS TO PONDER
Charlie Sheen will visit the Sapphire Pool & Day Club on Saturday, May 25 for a Memorial Day Weekend celebration.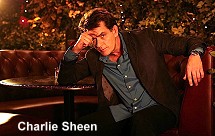 The Cosmopolitan of Las Vegas will welcome three-time Grammy Award-winning singer/songwriter Ne-Yo to the Boulevard Pool on Friday, June 28 at 9 p.m. Tickets are $55.
Playboy Playmate Laura Croft known for her co-starring role on 'Holly's World' will host a buck-wild Memorial Day Weekend at PBR Rock Bar & Grill inside Miracle Mile Shops at Planet Hollywood, May 24-26. She will be at the Strip-side destination to enjoy drinks specials and judge nightly bull riding competitions.
To commemorate National Doughnut Day, Krispy Kreme at Castle Walk Food Court inside the Excalibur will celebrate with a complimentary doughnut for all guests on Friday, June 7.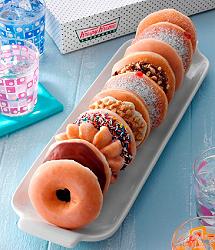 Eleven new sculptures will be presented on a walk-about in Old Town Boulder City on Saturday, May 25 at 4 p.m. with an artist award reception following. This event is open to the public and people should meet at 4 p.m. in the Boulder Dam Hotel lobby. For information, call 702-293-7731.
The Salvation Army New York Staff Band will be performing a free concert Wednesday, May 22 at 7 p.m. at Green Valley Methodist Church, 2200 Robindale, in Henderson with the city's Mayor Andy Hafen serving as guest conductor sometime during the concert.
Rice & Company at the Luxor will honor dads this Father's Day with a sushi and sake pairing created exclusively for the holiday on Sunday, June 16.
YOUNG ARTISTS RAISING FUNDS WITH GLASS ARTWORK
Unique glass artwork made by children and teenagers who have faced serious health battles will be exhibited and available for purchase during a special fundraising art event called 'Curiouser & Curiouser' at 7 p.m. on June 8 at Artistic Lifestyles Gallery, 2758 S. Highland Drive, Suite B. Admission is $25. The event will include beverages, appetizers, a raffle and feature wandering performers. The event is sponsored by nonprofit Circus Couture. The young artists, current or former patients of Cure 4 The Kids Foundation, had the opportunity to create their special glass pieces under the direction of local glass and metal artists, Larry and Barbara Domsky of Domsky Glass.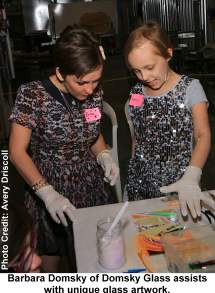 WINE DINNER SERIES RETURNS TO ANDRE'S RESTAURANT
The wine dinner series, La Joie du Vin, will return to Andre's Restaurant at Monte Carlo on Friday, June 7 with a welcome reception at 6:30 p.m. followed by dinner at 7 p.m. For this special dinner, Chef de Cuisine Chris Bulen will create an impressive five-course menu featuring rhubarb, a vegetable commonly found in tarts and pies. Tickets are $125; visit www.Andrelv.com for more information.
MUSEUM HOLDS SUNDOWN IN DOWNTOWN FUNDRAISER
Sundown in Downtown will be a grown-up fundraising calypso party of culture, cocktails and cuisine held at the Las Vegas Natural History Museum under the stars on Friday, June 21 from 6-10 p.m. There will be live bands including DJ Ultra and Wild Card and strolling performers. Tickets are $55 per person or $100 per couple; visit www.lvnhm.org. Parking is free.
PALMS POOL LAUNCHES 'CABANAS FOR A CAUSE' FUNDRAISER
Palms Pool at the Palms has launched 'Cabanas for a Cause,' a community-driven event offering $100 cabanas with proceeds donated to a different, local non-profit charity on selected Mondays throughout summer: June 10, 17, 24; July 8, 15, 29; and Aug. 5 and 12.
5TH ANNUAL WE ♥ HEART MAGGIE MEMORIAL GOLF TOURNAMENT
The 5th Annual We ♥ Heart Maggie Golf Tournament on Sunday, May 26 at 11 a.m. at Black Mountain Golf & Country Club will benefit Children's Heart Foundation (CHF). There will be family activities from 2 to 3:45 p.m., with the banquet and awards ceremony at 4 p.m. For those who can't attend, they can register as a Virtual Golfer for just $50 at www.weheartmaggie.com.
Column Continues Below Advertisement
CONTINUE ON TO...:

THIS WEEK'S >LAUGHLIN NEWS
LAST WEEK'S >LAS VEGAS NEWS
>VEGAS VIEW FULL NEWS ARCHIVES
Return to >"Heard Around Town"
Return to >Las Vegas Leisure Guide