VENETIAN® ANNOUNCES FIRST FEMALE COMEDY SERIES ON THE STRIP!

You have to love clever marketing and "Lipshtick - The Perfect Shade Of Stand Up" is just that. "Lipshtick" is a newly branded resident comedy series opening at The Venetian that marks the first time the comedy stage in Las Vegas will be taken over exclusively by female performers. The series will debut July 11 with daytime television personality Wendy Williams headlining first in The Sands Showroom. Comedienne Whitney Cummings, television personality and co-creator of the hit CBS sitcom "2 Broke Girls," made the announcement at a press conference and will be a part of the lineup.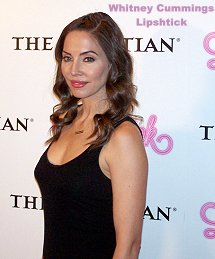 The opening slate of comediennes includes: Heather McDonald and Iliza Schlesinger July 18-19; Rita Rudner July 25-26; Caroline Rhea and Wendy Liebman Aug. 1-2; Lisa Lampanelli Aug. 8-9, Oct. 3-4 and Dec. 26-27; Whitney Cummings Aug. 15-16 and Nov. 28-29; Joy Behar Aug. 22-23; Susie Essman Sept. 5-6; Natasha Leggero and Jen Kirkman Sept. 12-13; Jennifer Coolidge Sept. 19-20; and Loni Love Oct. 10-11.
Once part of the Lipshtick family, most of the comediennes will be scheduled into a rotation to perform at The Venetian three to four times per year. Shows will be held on Fridays at 10 p.m. and Saturdays at 7:30 p.m. Some performance dates will include a second Saturday night show at 10 p.m. Ticket prices range from $37.50 to $96.25.
Column Continues Below Advertisement
DOWNTOWN SUMMERLIN SHOPPING CENTER WILL OPEN OCT. 9.
It started as The Shops at Summerlin but renamed Downtown Summerlin, the Howard Hughes Corp.'s 1.6 million-square-foot retail and shopping environment located on 400 acres near Sahara Avenue and the 215 Beltway will open Oct. 9. The new mall will house more than 125 stores and restaurants, a five-screen Regal Cinemas movie theater, mid- and high-rise condos and luxury apartments, as well as One Summerlin, a nine-story office building with retail on the first floor. The branding theme is "Where Fashion Meets The Rock" since the center has such a beautiful view of Red Rock Canyon. Anchors Macy's and Dillard's will be joined by Nordstrom's Rack, Trader Joe's, Sephora, Michael Kors, Sushi Loca, and Wolfgang Puck Bar & Grill among more than 60 stores and restaurants that have signed along with many retailers with a first Vegas location such as Boston Proper, b. young and MacKenzie-Child's Boutique.

Howard Hughes Corp. is the largest private land owner in Nevada. The Downtown Summerlin property has always been slated to be the community's downtown area since the 1980s when the master-planned community was designed. Construction will begin this fall on a three-story, 124-unit multi-family residential development that is slated to open in spring 2015.
FRANK MARINO CELEBRATES 25,000 PERFORMANCES ON THE STRIP
Las Vegas' longest-running headliner, female impersonator Frank Marino, will celebrate 25,000 performances on the Las Vegas Strip and be the first entertainer to reach this milestone, on Saturday, May 31. To commemorate this momentous performance, Marino will be given the Key to the Strip by Commissioner Chris Giunchigliani, and have a $25 poker chip put into play at The Quad, where "Divas Starring Frank Marino" is performed.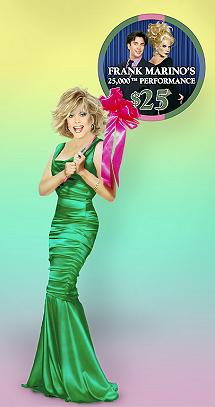 With a show surviving five presidents, three wars and the turn of a century, Marino's trivia numbers are also impressive: he's changed gowns more than 415,000 times; had 100,000 wig changes; purchased more than three million rhinestones to use in the show; worn 10,000 different pairs of earrings; and used more than 5,000 tubes of lipstick all the way through. Marino is a bestselling author with his book "His Majesty, The Queen" and he also appeared in "Miss Congeniality 2" alongside Sandra Bullock.
PURE NIGHTCLUB AT CAESARS UNDERGOES FULL VENUE REMODEL
The award-winning PURE Nightclub inside Caesars Palace that opened in 2004, recently acquired by Hakkasan Group, will close its doors on Monday, May 26 to begin a full venue remodel. The newly remodeled space will debut in early 2015.
A pioneer in the industry, the 36,000-square-foot PURE Nightclub has offered a true multi-experiential nightlife experience under one roof with its White Room, PURE Lounge, Red Room and outdoor Terrace. PURE Nightclub will donate all of its furnishings designed by RT Furniture and Design to Opportunity Village.
'FRANKIE MORENO LIVE' AT STRATOSPHERE DEBUTS NEW SHOW
In preparation for his 500th performance of "Frankie Moreno Live" at the Stratosphere, headliner Frankie Moreno will debut a brand new show with four new band members, new songs, and new choreography and special performances by Lacey Schwimmer from "Dancing With The Stars" fame beginning June 12 at 8 p.m. Changes include new songs written by Moreno and his song-writing team, brothers Ricky and Tony Moreno. The band will take a more active role in the performance by participating in choreography.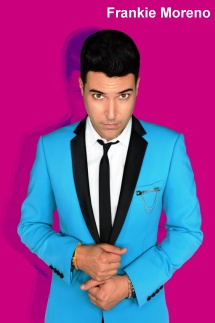 DOWNTOWN GRAND INTRODUCES STREET DICE, BRAND-NEW TABLE GAME
Street Dice, a brand-new craps-style game arrives at the Downtown Grand. The brainchild of Downtown Grand CEO Seth Schorr, Street Dice designed to complement the nearby Mob Museum is a lively crowd-pleasing outdoor gaming experience reminiscent of the back-alley dice games that flourished in urban centers during the Mob's heyday. Played outdoors on a custom-designed table fronting Third Street and the Downtown3rd dining and community gathering space, Street Dice is a quick version of a pass line bet in craps, in which a shooter rolls extra-large dice once to set the point, and then must hit the point within three subsequent rolls of the dice to win. The ground-level tub and gritty, brick-and-mortar table graphics were designed to recall real back-alley craps games.
OPPORTUNITY VILLAGE MAKES MAJOR ANNOUNCEMENTS
At Opportunity Village's media event held at Sunset Springs Ranch, formerly the Wayne Newton's estate, associate executive director Linda Smith unveiled the nonprofit's 60th Anniversary Logo, artist renderings of The Village active plan communities, and a model wearing MJ Christensen-designed 60th Anniversary Diamond Pendant necklace valued at $20,490 to be raffled off during the year. Mayor Carolyn G. Goodman proclaimed this "Opportunity Village Year" while Smith announced the launch of a five-year, $136 million capital campaign.
During the event, a $35 million matching gift was made by the Engelstad Family Foundation followed by Dorothy and Lacy Harber, owners of Sunset Springs Ranch, making a $10 million donation from their estate towards the match. Smith said right now 800 Nevadans live at home waiting for such a residential experience and that planning for the future is essential especially with many challenged individuals outliving their parents and caretakers.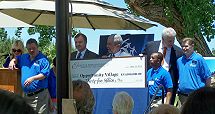 New funds will help establish The Village at the Ralph & Betty Engelstad campus on South Buffalo Drive for 80 to 88 individuals, build an Opportunity Village campus in northwest Las Vegas, and help expand and retrofit the three existing campuses.
BLUE MAN GROUP'S 'SHOEZAPHONE' INSTALLED AT ZAPPOS' CAMPUS
Blue Man Group unveiled its "ShoeZaphone" installation at Zappos last week during the retailer's internal Bald and Blue fundraiser. The playful new fixture symbolizes the beginning of a growing union between Blue Man Group and Zappos. To kick off the event, Zappos executives had their heads shaved while Blue Man Group made a surprise entrance rolling out a giant boombox and road case. When opened, CEO Tony Hsieh was inside and then the trio initiated Hsieh's "haircut" using a giant scissors, a Flowbee, a razor and more. The "ShoeZaphone," a one-of-a-kind Blue Man Group creation, in the lobby encourages passersby to experiment and show their "sole" by creating a custom video display and soundtrack.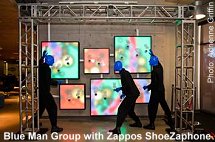 DJ TIËSTO IS EXCLUSIVE THIS SUMMER AT WET REPUBLIC AND HAKKASAN
International electronic music icon Tiësto will hold his only summer residency at Wet Republic and Hakkasan Nightclub at the MGM Grand. Introducing his revamped daytime party Republic of Tiësto and his renowned nighttime event Club Life, the "Red Lights" chart-topping DJ will man the decks. The music legend will also hold his album release party featuring a special live performance of his latest single "Wasted" by Matthew Koma Friday, June 20 at Hakkasan Nightclub.
TOP OF NEXT COLUMN
IAN ZIERING RETURNS TO CHIPPENDALES® SHOW AT RIO
"Sharknado" and "90210" star Ian Ziering will return to the Chippendales® show at the Rio as a celebrity guest star from June 12 through July 19. Since joining the sexy production last summer, Ziering's career has skyrocketed with hits such as the SyFy "People's Choice" nominated cult-film, "Sharknado" and, the forthcoming "Sharknado 2" set for release in July.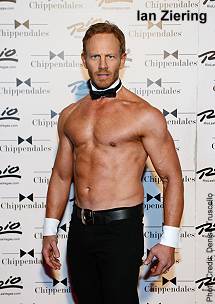 Ziering, the first guest start to return for an encore engagement with the famous male revue is part of an exclusive roster of celebrity stars at Chippendales, which includes Joey Lawrence, Jake Pavelka - "The Bachelor," and Ronnie Magro - "Jersey Shore," amongst others.
Ziering became famous in the 1990 teen drama, "Beverly Hills 90210," playing Steve Sanders for more than a decade. After that, he appeared in the feature film "No Way Out" with Russell Crowe and in 2008 donned his dancing shoes with partner Cheryl Burke on the hit ABC series, "Dancing with the Stars." Most recently, he was seen hosting HGTV's "A List Pets."
'BRITNEY: PIECE OF ME' AT PLANET HOLLYWOOD ADDS NEW SHOW DATES
As Britney Spears wraps up another round of sold-out performances during the spring run of "Britney: Piece of Me" at Planet Hollywood, tickets to new show dates have been added. Because all of Britney's shows to date have been sold out, and due to rapid sales of her existing August and September 2014 dates, additional performances have been added both months, as well as shows in October and November, New Year's Eve weekend and February 2015. The addition of these performances marks an increased number of shows over those previously scheduled throughout her two-year Las Vegas residency.
"Britney: Piece of Me" features a four-piece band, 14 dancers, elaborate sets, bold costumes, state-of-the-art technology and a compilation of more than 20 of Britney's worldwide hits. Tickets range from $59 to $229 for her 9 p.m. shows.
TORNADO SLIDE OPENS MEMORIAL DAY WEEKEND AT WET'N'WILD
The new Tornado extreme funnel-shaped slide is exclusive to Wet'n'Wild in Las Vegas and will open Memorial Day Weekend. Simulating a natural storm, the four-person raft attraction catapults riders from 36 feet in the air through a 110-foot tunnel prior to dropping them into the 45-foot-wide funnel where they spin through swirling water before plummeting through swirling water to an exit pool. As the raft sweeps up the Tornado wall and crosses its centerline, guests experience weightlessness or zero gravity. With their raft almost vertical on the wall, riders feel like they are about to tip over.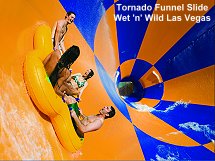 EDUARDO CORDOVA INTRODUCES WEEKLY LGBT NIGHT
Premier LGBT nightlife king Eduardo Cordova will launch his all-new LGBT weekly event "#ExecutiveWednesdays" at Indigo By Drai's Lounge at Bally's, with a special launch event hosted by American drag queen and reality TV personality Shangela of "RuPaul's Drag Race" on Wednesday, May 21 at 8 p.m. The party will feature two-for-one cocktails during a two-hour Happy Hour from 8 to 10 p.m., with sounds by resident DJ Shai Peri.
During Cordova's mid-week LGBT experience, guests can choose to either unwind or pre-party before heading to Bally's new Liaison Nightclub set to open this summer. Liaison will be the first gay nightclub located inside a casino. There will be no cover charge. To join the Executive List text "Vegas" to "88202."
NEON MUSEUM HOLDS AIMS TO PRESERVE DESERT ROSE MOTEL SIGN
In conjunction with National Preservation Month, which designated by the National Trust for Historic Preservation is May, the Neon Museum is launching a preservation and conservation program with an online www.NeonMuseum.org fundraising campaign to repaint the Desert Rose Motel sign. The Desert Rose Motel opened in 1953 at 4000 Las Vegas Boulevard South. The Neon Museum's pole-mounted, roadside Desert Rose Motel sign designed by the Young Electric Sign Company was installed in front of the property in 1960 and remained operational independent of neon electrification until the motel's demolition in 1995.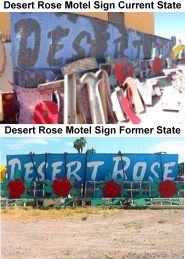 ROSE. RABBIT. LIE. AT COSMOPOLITAN HOLDS #MANSIONPARTY
Rose. Rabbit. Lie., the new social experience inside The Cosmopolitan, is celebrating Memorial Day Weekend with an entirely different nightlife experience: #MansionParty. For the holiday weekend only, Rose. Rabbit. Lie. will have a different schedule - Thursday through Sunday, with the #MansionParty taking place Friday through Sunday starting at 11 p.m. Featuring entertainment in every room of the venue, there will be a special 30-minute "show" at midnight, and other unexpected surprises all night long. Admission starts at $30.
QUIK CLUB NEWS
Hospitality leader sbe has revealed a rendering of Foxtail opening at SLS Las Vegas Labor Day Weekend. Foxtail will be comprised of an upscale lounge, exclusive open-format nightclub and expansive outdoor pool area. The new club will use elements of music, art and fashion to create day and nightlife experiences.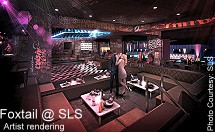 The new 65,000-square-foot Drai's Beach Club Nightclub at The Cromwell opening Memorial Day Weekend has tapped a diverse mix of 17 resident DJs from all corners of the globe such as Eric Prydz, Adventure Club and DVBBS. Chart toppers Showtek features two brothers Wouter and Sjoerd Janssen appearing on May 25.
'FLIP THROUGH SUMMER' IS FAMILY BOOK THEMED EVENT
United Way of Southern Nevada is hosting "Flip Through Summer" a special day of imagination of some of children's most beloved books and characters on May 31 from 9 a.m. to noon at Lorenzi Park. During this family community event, participating children will create "The World's Largest Story" and have the opportunity to visit six themed book nooks with live characters reading favorite children's books. Emceed by Chet Buchanan, the event will also feature a book swap, live entertainment, face painting, child-friendly activities, a Las Vegas Fire & Rescue fire truck, community family resources and complimentary healthy snacks, juice, ice cream and coffee.
The event encourages summer reading. Families can bring two books per person and swap them for two books during the "Flip Through Summer" Book Swap. For event details, visit uwsn.org/flipthroughsummer.
EVENTS WORTH NOTING
The 10th annual Reggae Wine Jam featuring Ziggy Marley will take place at Moorea Beach Club at Mandalay Bay Beach with more than 50 wines from 20 wineries on Sunday, May 25. Tickets are $59.99 in advance and $69.99 at the door with $10 off when you're a Founder's Club member.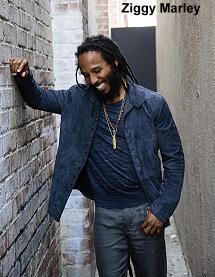 The soulful Maxwell returns to The Pearl inside the Palms on Sunday, May 25 at 8 p.m. over Memorial Day Weekend. Tickets start at $58.
Known for his permed hair, animated performances and quick wit, comedian Katt Williams, who has been making his mark in Hollywood for more than 10 years, will bring his comedy to The Joint at Hard Rock on Sunday, May 25. Tickets start at $39.50
On Saturday, May 24, platinum artist Martin Nievera will take the stage at the 25,000-square-foot M Pavilion at 7 p.m. Tickets range from $25 to $46.
Shaggy Chic, the luxury, natural and eco-friendly pet salon and treat boutique at Tivoli Village, will sponsor a Mutt Mixer on Thursday, May 22 from 5 to 8 p.m. offering guests, with two and four-legs, a night of live music and doggie entertainment.
Friends of the Shade Tree will host the 12th annual "Girls Night Out" charity gala on Wednesday, May 21 at Hyde Bellagio with featured entertainment Frankie Moreno. Tickets are $150.
DINING EXPERIENCES
Following two successful events, Sammy's Restaurant & Bar will host the third installment of Sammy's Social Club monthly series on Wednesday, May 28 at 7 p.m. and highlight whiskey from Glenmorangie Distillery. The four-course scotch whiskey pairing dinner is $65. Upcoming pairings include the Clos Du Bois Winery on Wednesday, June 25, and Robert Mondavi Winery on Wednesday, July 30.
Ferraro's Italian Restaurant Wine Bar at 4480 Paradise Rd will hold a Taste & Learn event featuring wines from Sicily on Saturday, May 31 from 4-6 p.m. Cost is $50.
Celebrity Chef Shawn McClain's Sage at ARIA will partner with Hundred Acre for a five-course wine pairing dinner Saturday, May 24 at 7:30 p.m. Tickets are $225.
Chayo Mexican Kitchen + Tequila Bar at The LINQ will celebrate Memorial Day Weekend with a party on the patio with live DJs and a walk-up tequila bar and festive frozen drinks specials. Chayo's frozen drinks will be served in a 32-ounce souvenir cup for $15 and an extra shot of tequila can be added for $5.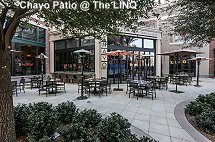 The next popular 2014 Project Dinner Table community dinners seating approximately 130 guests will take place Sept. 13 and Oct. 11.
Column Continues Below Advertisement
CONTINUE ON TO...:
THIS WEEK'S >LAUGHLIN NEWS
LAST WEEK'S >LAS VEGAS NEWS
>VEGAS VIEW FULL NEWS ARCHIVES
Return to >"Heard Around Town"
Return to >Las Vegas Leisure Guide