ENCORE AT WYNN HAS BOOKED WHOOPI GOLDBERG AND BEYONCÉ

Whoopi Goldberg, who is the current moderator of "The View," will do two special 8 p.m. performances at the Encore Theater at Wynn on May 22 and 23. She is one of a very elite group of artists who have won a Grammy, an Academy Award, a Golden Globe, an Emmy and a Tony. She's also known for her film roles in "The Color Purple," "Ghost," "Sister Act" and "Jumpin' Jack Flash." Tickets are $79, $89 and $99; call 702-770-9966 for tickets.

International superstar Beyoncé with her all-female band will bring her "I AM..." world tour to Encore on July 30-31 and Aug. 1-2. The performances, specially titled "I AM...YOURS," will be the last chance for fans to catch the singer on her 2009 North American tour. With less than 1,500 seats, the Encore Theater will be the smallest venue of Beyoncé's tour and her performances may be filmed and recorded for broadcast and commercial use. Tickets are $250, $500, $750 and $1,000.

Column Continues Below Advertisement



LEWIS BLACK PERFORMS AT THE MIRAGE IN MAY

Lewis Black, best known for his regular segment "Back in Black" on Comedy Central's "The Daily Show with Jon Stewart," will perform for the first time inside the Terry Fator Theatre at The Mirage on May 23 at 10 p.m. and May 24 at 9 p.m. Tickets are $89, $79 and $69; call 800-963-9634.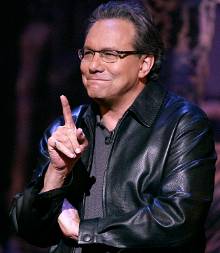 Black's act is filled with satire and lively rants about social absurdities and political blunders. In the late '80s, he left his career as a theater playwright in New York to pursue stand-up comedy full-time. Exposure from "The Daily Show" lead to comedy albums, two HBO specials, "Black On Broadway" and "Red, White and Screwed," and in March 2008 his own Comedy Central show "Lewis Black's Root of All Evil."
Black's first book, "Nothing's Sacred," debuted in 2005 and his second book "Me of Little Faith" was released in June 2008. In 2006, Black appeared in several movies including "Man of the Year," "Accepted" and "Unaccompanied Minors." He also lent his voice to the animated film "Farce of the Penguins."
DAVID ALAN GRIER PERFORMS FOR THE FIRST TIME AT MONTE CARLO
Actor, comedian, producer David Alan Grier for the first time will perform his stand-up comedy in the Lance Burton Theatre on May 29 and 30 at 9 p.m. Tickets are $49, $39 and $29, call 877-386-8224.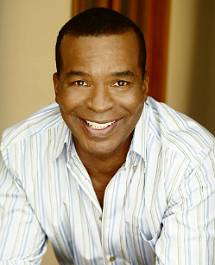 David Alan Grier, also known as "DAG," is best known for his memorable television and film characters. Grier trained in Shakespeare at Yale and began his career on Broadway as Jackie Robinson in "The First," which earned him a Tony nomination. He shifted from drama to comedy and landed a role on "In Living Color" with his friend Keenen Ivory Wayans. After the show ended, Grier began co-starring in successful comedy flicks such as "Boomerang," "Jumanji" and "Bewitched."
On television, he co-starred opposite Bonnie Hunt on ABC's "Life with Bonnie," and recently produced and starred in "The Chocolate News" on Comedy Central. Earlier this year, he appeared on "Dancing with the Stars" with dance partner Kym Johnson and will be seen next month in Paramount's "Dance Flick," a Wayans Bros tribute to Hollywood dance movies.
DISNEY'S 'THE LION KING' HAS EXHIBIT ON DISPLAY AT MANDALAY PLACE
An exhibit that celebrates the inspiration and reveals the evolution of the groundbreaking Disney's "The Lion King" production is now on display indefinitely at The Shoppes at Mandalay Place. The award-winning Broadway phenomenon is playing now at the Mandalay Bay Theatre.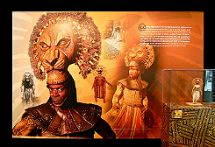 "The Lion King" exhibit features historical photographs, imagery from "The Lion King" productions around the world, and maquette models designed by Tonyr Award-winning director Julie Taymor that served as prototypes for the countless costumes and puppets developed for the show.
As visitors stroll through the shop area, they can experience a behind-the-scenes tour that shares the making of "The Lion King," including its choreography, costumes, puppets, masks, music, journey from film to stage and more. Since its Broadway opening on Nov. 13, 1997, "The Lion King" has been seen by 45 million people in 11 countries.
COMEDIAN DAVID BRENNER MAKES TOUR STOP AT THE SUNCOAST
Celebrating his 40th year in comedy, David Brenner is back on the road with a new comedy tour, "Leave 'em Laughing (A life's journey from birth up to about five minutes ago)," which will stop at the 500-seat Suncoast Showroom, June 5-7. Tickets for the 8 p.m. shows are from $19.95, call 702-636-7075.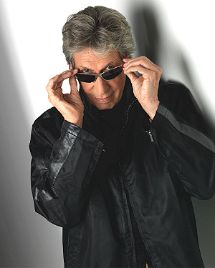 Brenner's new show is a mural of his life; a journey from the poverty-stricken slums of his childhood in Philadelphia to the pinnacle of success.
In a celebrity career that includes 158 guest appearances on "The Tonight Show," the most by one person, Brenner is known for basing his routine on current events and recognized as a political pundit.
Brenner has four HBO specials to his credit, including "David Brenner: Back With A Vengeance," which was one of the cable network's highest-rated specials.
Prior to comedy, Brenner wrote, produced and directed 115 television documentaries, which earned him nearly 30 awards, including an Emmy. He's authored numerous books, including the best seller "Soft Pretzels With Mustard."
'ALL-STAR' JAM BAND TEAM NOISE WILL PERFORM AT ROCK ROOM
On May 23, the "All-Star" Jam band, Team Noise will perform at 10 p.m. at the Rock Room inside the Penthouse Las Vegas at 3525 W. Russell Road.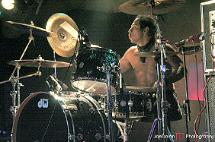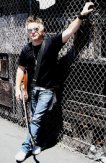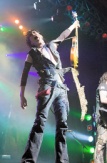 The group is made up of Kevin Baldes from LIT on bass and vocals, Keri Kelli from Alice Cooper and Skid Row on guitar and vocals, Jimmy D'Anda from BulletBoys on drums, and Andrew Freeman from The Offspring and Lynch Mob on lead vocals and guitar. Tickets are $15, call 702-474-4000.
STATOSPHERE LAUNCHES THE BACK ALLEY BAR
The Stratosphere has launched the Back Alley Bar, a new casual party bar with live music Thursday through Sunday from 10 p.m. to 3 a.m., daily drink specials, 12 beers on tap, street tacos and casual food, and the "Back Alley Babes," who are Daisy Duke-clad dancing beverage servers. The Back Alley Bar in the north casino area features specialty cocktails and teas, which are $9.
The look can be described as gritty chic with black paint and chrome and metal accents throughout along with welded beer kegs adorning the entrance. The bar is open Sunday through Thursday from 10 a.m. to 5 a.m. and 24 hours on Friday and Saturday.
N9NE GROUP HOSTS THE LOVE FESTIVAL MEMORIAL DAY WEEKEND
N9NE Group and the Palms plan to host The Love Festival with a myriad of events over Memorial Day weekend featuring entertainment by acclaimed DJs, Thursday through Sunday, May 21 - 24.
On May 21, ghostbar will host its weekly Thursday event, Soundbar, featuring Lisa Shaw, JoJo Flores, Keith Evan, Carlos Sanchez and B. Minogue. At noon on May 22, Palms Pool & Bungalows will host Ditch Friday with DJ Scotty Boy, DJ Twin and John Huntington all afternoon. At 11 p.m., Rain Nightclub will feature new resident DJ, DJ AM (Adam Goldstein).
At 10 p.m. on May 23, Rain Nightclub will feature "Paul Oakenfold Presents: Perfecto Las Vegas." The weekly Saturday production includes a multitude of cutting-edge design and visual art elements, including full audio visual system integration, multi-screen content and eye-popping computer graphics. In addition, the evening will also present sounds from Eddie Halliwell, Doman & Pettigrew, Danny Love and The Funkler.
At 10 a.m. on May 24, the Palms Pool & Bungalows will highlight the official Love Festival lineup, which will include performances by Mark Farina, Steve Aoki, Swedish Egil, Danny Love, Jordan Stevens and Keith Evans. At 9 p.m., talents will include Carl Cox, Serge Devant and Mark Lewis, who will keep the party going poolside. Simultaneously, Rain Nightclub will present infamous DJs Paul Van Dyk, Robbie Rivera, DJ Reza and Scotty Boy.
'BUDDY HOLLY STORY' LEADS OFF SUMMER OUTDOOR THEATRE SEASON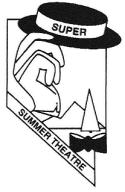 The 2009 Super Summer Theatre season will kick off with performances of "Buddy, The Buddy Holly Story" on Wednesday, June 3 at the Spring Mountain Ranch State Park. Performances will be June 3-6, 10-13 and 17-20. Remaining shows this summer will include "West Side Story," "Once On This Island" and "Working." Advanced tickets are $10, visit unlvtickets.com or call 702-594-PLAY for information. Spring Mountain Ranch is located 10 miles west of 215 on Charleston.
Fifty years ago, the man who changed the face of popular music died tragically in a plane crash at age 22. Now "Buddy, The Buddy Holly Story" will reveal the secrets of the three years in which he became the world's top recording artist and feature the Big Bopper's timeless hits.
CENTENNIAL DAY IS MAY 23 AT THE CLARK COUNTY MUSEUM
The Clark County Museum on Boulder Highway in Henderson will celebrate County Centennial Day on May 23 from 10 a.m. to 3 p.m. with family activities. Admission is free. Demonstrations will cover everything from making horse hair-braided ropes and churning butter, to planting a victory garden and quilting. There will be craft and games tents, a new exhibit of a hand-made model train display, historic cars for viewing, and authors Lynn Zook and Carey Burke, who will autograph copies of their new book, "Las Vegas: 1905-1965." For information, visit www.accessclarkcounty.com/100 .
QUICK CLIPS
Monte Carlo headliner magician Lance Burton will miss 19 shows because he broke his right foot during his May 7 show. The accident happened 15 minutes into the show and being a pro, he went on and finished. He's having foot surgery and should return to his normal schedule on June 2.
American singing quartet, The Vogues, will perform at the Eastside Cannery on Boulder Highway at 8 p.m. on May 22 and 23 in Marilyn's Lounge. Tickets are $10 at the hotel's Front Desk. Their first smash hit, "You're the One," was followed by "Five O'Clock World" and many Top Ten releases including "Turn Around And Look At Me," "My Special Angel," and "Magic Town." The group was inducted into the Vocal Group Hall of Fame in 2001.
The Galaxy Theaters has permanently closed at the Neonopolis movie theatre downtown.
On May 12 at Siegfried & Roy's Secret Garden and Dolphin Habitat at the Mirage, Siegfried & Roy celebrate their tiger cubs' first birthday. Sisters Star, Celestial, Chakra and Cosmo along with brother Svengali were born on April 29, 2008, at an average of two pounds each. Today, they each weigh about 160 pounds. In addition, the magicians' "Siegfried & Roy: The Magic Begins at Home" book has been re-issued and they did a signing.
NBC's "Last Call with Carson Daly" is shooting a week's worth of shows in Las Vegas.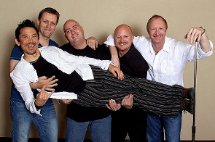 Local band Face First will reunite after a 20-year hiatus for its "We're Not Dead Yet" tour at the Tailspin Bar & Grill in Green Valley on Saturday, May 23 at 9 p.m. Face First got its start in 1985 when five UNLV students formed the group and garnered a cult following. Face Book has been instrumental reuniting the band.
The Flamingo's adult-only Go Pool is open for the summer and features Tan Ambassadors, lush cabanas and hotel packages. "The Girls Next Door" and "Dancing with the Stars" beauty Holly Madison recently spent a Saturday afternoon at the Go Pool and the Rio's topless-optional Sapphire Pool.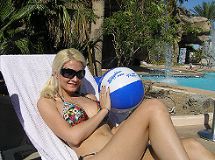 The Las Vegas Hilton's "Cool By The Pool" events has returned with 2-for-1 drinks, $2 shrimp cocktails, live entertainment from 5:30-8 p.m., and daily drawings at 7 p.m.
Culinary wizard Wolfgang Puck has launched a newly redesigned Web site, wolfgangpuck.com by SiteLab Interactive. The content-rich site features advanced tools, service options, and information including cooking tips, recipes, restaurants, appliances, cookware, prepared food, new product launches, etc. There's also one-click access to reservations online.
Las Vegas Hilton headliner Barry Manilow, who will appear May 22-24 and 28-30, has released a new DVD, "Barry Manilow: In Concert - The Legendary 1978 Concert at the Greek Theatre," which is only available at www.Starz.bz/,
The historic Moulin Rouge near downtown, which gained fame in 1955 during a brief run as the first racially integrated resort in Las Vegas, once again caught on fire for about the fourth time. Luckily the famous Moulin Rouge sign was removed one week earlier and moved to the Neon Museum.
May at Binion's downtown started off with Utah resident Mr. Rodriguez winning a $1,348,633.73 jackpot on the Wheel of Fortuner slot machine. He inserted a $100 bill and proceeded to play the max three-coin bet. After 18 spins, Rodriguez hit the progressive jackpot.
The way-off Strip Hash House A Go Go recently had a segment of Travel Channel's series "Man v. Food" filmed there. "Man v. Food" follows Adam Richman as he travels the country in search of restaurants that serve the biggest and best local meals.

CONTINUE ON TO...:


>THIS WEEK'S LAUGHLIN SEGMENT
>LAST WEEK'S LAS VEGAS SEGMENT
>VEGAS VIEW FULL ARCHIVES
>Return to "Heard Around Town"
>Return to Las Vegas Leisure Guide