AQUARIUS HAS PAM TILLIS AND LORRIE MORGAN IN CONCERT
On Saturday, May 22, country music sensations Pam Tillis and Lorrie Morgan will appear together at the Outdoor Amphitheater at the Aquarius. As daughters of country legends George Morgan and Mel Tillis, these two ladies have paved their way into country music history with a multitude of No. 1 hits and dozens of awards. Tickets for their 8 p.m. show are $24.05 and $34.95, call 800-435-8469.
As a teenager, Morgan made her first major appearance at the Grand Ole Opry, and at age 25, became the youngest person in history to become a member of the famed Opry. She also became the first female country artist to earn the honor of three platinum albums in a row and continued with four more gold and platinum records.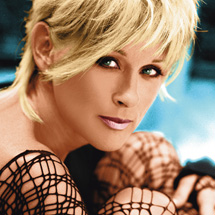 Tillis is ranked No. 30 on CMT's 40 Greatest Women of Country Music and has been a star in the country scene since her first hit single in 1990. In 1994, Tillis attained worldwide fame with the smash hit "Mi Vida Loca (My Crazy Life)" and was named Female Vocalist of the Year by the Country Music Association. She was inducted into the Grand Ole Opry in 2000.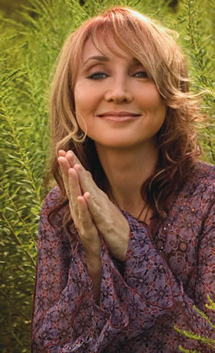 COLGATE COUNTRY SHOWDOWN SEEKING COUNTRY MUSIC TALENT
The annual Colgate Country Showdown is again searching nationally for the next country music superstar. The local round of the contest, hosted by Highway Country radio stations KIXW and KIXF, will be held on Thursday, June 24 at 6 p.m. in the Starview Room at the Riverside Resort.
This contest found hidden talent in America long before "American Idol and "America's Got Talent." Some of country's biggest stars such as Martina McBride, LeAnn Rimes and Garth Brooks cut their teeth on this contest.
Open to vocal and/or instrumental performers, the "Showdown" welcomes individual acts or groups with up to seven members. Contestants have until May 21 at 5 p.m. to submit an entry. A $15 entry is required and an audition demo. Highway Country will choose 10 finalists and two alternates to compete at the Riverside. For information, call 702-737-9899 or apply to sales@highwayradio.com.
The winner advances to one of more than 40 state contests where the prizes include $1,000 in cash and the opportunity to compete at one of five regional contests in the fall. The five regional winners receive an expense-paid trip to the National Final to compete for $100,000 and the National Title.
CHUBBY CHECKER WILL BE TWISTING AT THE TROPICANA EXPRESS
Chubby Checker will headline in the Pavilion Theater at the Tropicana Express on May 22. Tickets are $25, $35 and $45, call 800-243-6846.
Checker, born Ernest Evans in Spring Gulley, S.C., grew up in South Philadelphia and formed a street corner harmony group when he was 11 years old. By the time he entered South Philadelphia High School, Checker had learned to play the piano a little and could do a number of vocal impressions. In June of 1959, Checker recorded "The Twist," which was the No. 1 song and also introduced the concept of "dancing apart to the beat." In the fall of 1961, record industry history was made when Checker's original hit record, "The Twist," re-entered the charts and by January of 1962 was back in the No. 1 position. No other record before or since has accomplished that feat. He's also the only artist to have five albums in the Top 12 all at the same time.
In 2000, Checker branched out into the snack food business commemorating 40 years of "The Twist" with Chocolate Checker Bars, Beef Jerky, Hot Dogs, and Popcorn, all to be washed down with Girl of the World Water (dedicated to his wife).
TOP OF NEXT COLUMN
COMEDIAN CRAIG SHOEMAKER HEADLINES AT THE RIVERSIDE
For Craig Shoemaker, his career began as a lark with him doing impressions of co-workers and celebrities while working at a Philadelphia law firm. Now he'll be headlining at the Riverside Resort in Don's Celebrity Theatre, May 26-30. Tickets are $32, call 800-227-3849, ext 616.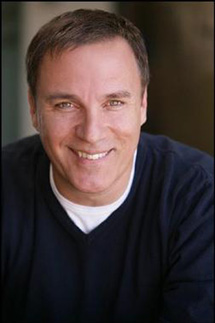 Shoemaker was named Comedian of the Year by the American Comedy Awards, has won two NATAS Emmy Awards, and Best Supporting Actor at the 2007 Elevate Film Festival. His "Lovemaster" routine was voted Most Popular, garnering him XM Radio's Big Schtick Award, and was voted one of the Top 20 specials on Comedy Central. He had his own syndicated radio show, which won the prestigious Communicator Award "Crystal" Prize. Recently, Shoemaker wrote, produced and starred in the cult classic film "Totally Baked."
THE EDGEWATER PROVIDES LAUGHS WITH 'COMEDY ON THE EDGE'
The Edgewater is continuing with ongoing "Comedy on the Edge" in Kokopelli's Showroom every Friday, Saturday and Sunday at 7 p.m. Upcoming acts are: May 21-23—Howard G. and Keith Lenart; May 28-30—Bob Jay and Jeremy Greenberg; June 4-6—Bill Martin and Sid Davis; and June 11-13—Del Van Dyke and Shane Murphy. Tickets are $10 at the Edgewater Casino Cage or the door.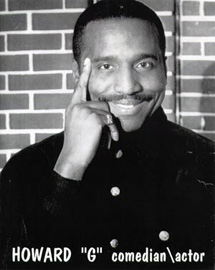 Howard G. started out video taping comedy/talent shows in the late 80s. In the early 90s, he decided to get in front of the camera and went on stage the first time at Gatsby's Night Club in Baltimore. He went on to develop celebrity voice impressions. Since then, he's appeared on television and opened for Martin Lawrence, Jamie Fox, Kevin Pollock, Dave Chappell, Tommy Davidson, Yolanda Adams, The Isley Brothers, The Temptations, and Patti Labelle to just name a few.
QUICK CLIPS
LeAnn Rimes will star at Harrah's Rio Vista Outdoor Amphitheater on Saturday, June 5 at 9 p.m. Tickets start at $35, call 800-447-8700.
The second "Rock 'n' Ribs" event will take place May 28-30 on the Riverwalk between the Colorado Belle and Edgewater with music, food, carnival games, and ribs in all styles as the featured food. The Neil Morrow Band will be playing classic rock 'n' roll cover tunes on the Riverwalk stage. Hours will be Friday 2-9 p.m., and Saturday –Sunday from noon-9 p.m. Admission will be free with food and drink sold separately.
Another event between the Colorado Belle and Edgewater will be held June 4-5 and feature reggae music, island cuisine and tropical beverages.
On May 30, the Avi will hold a Memorial Day weekend fireworks display above the beach area just after dusk. The free event is produced by fireworks experts the Zambellis.
The "Community Achievement Awards," which are an annual awards dinner saluting local stand-out individuals, businesses and organizations, will be held in the Tropicana Express Pavilion on Saturday, June 12 at 5 p.m. Tickets are $75.
CONTINUE ON TO...:

>THIS WEEK'S LAS VEGAS NEWS
>LAST WEEK'S LAUGHLIN NEWS
>VEGAS VIEW FULL ARCHIVES
>Return to "Heard Around Town"
>Return to Las Vegas Leisure Guide