Rock star group INXS will bring the second leg of their U.S. tour "Switched On" to Las Vegas on Friday, June 23, at the 7,000-seat Aladdin's Theatre for the Performing Arts. Originally from Sydney, Australia, the group added Canadian singer J.D. Fortune late last year after a 12-week competition on the CBS reality show "Rock Star: INXS." Tickets are $95, $75 and $65 plus service charges and tax, call 702-785-5055.
INXS was formed in 1977 under the name The Farriss Brothers. The band changed their name in 1979, just prior to the release of their self-titled debut album, "INXS," which featured their first single "Just Keep Walking." Throughout the 1980s and 1990s, INXS was a major force in Australian pop music.

Column Continues Below Advertisement


In 1997, lead singer Michael Hutchence was found dead in a Sydney hotel room, an apparent victim of suicide. INXS continued releasing singles using temporary lead singers until 2005 and the hit reality show. J.D. Fortune broke away from his show group mates to write the lyrics to "Pretty Vegas," which quickly became a fan favorite and landed him the competition. The song was released in October 2005 and debuted on the Billboard last November.
The legendary composer and co-founder of the Beach Boys, Brian Wilson, will headline at The Club at the Cannery in North Las Vegas on Saturday, July 1 at 8 p.m. Tickets are $49.99, $59.99 and $74.99 plus tax and fees, call 617-5585 or 866-287-4643.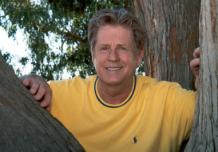 Wilson is revered as a legendary writer, producer, arranger and performer of some of the most cherished music in rock history. Wilson co-founded the Beach Boys in 1961 with his two younger brothers Dennis and Carl, cousin Mike Love, and school friend Alan Jardine. They became one of the most successful American rock bands in history by performing Wilson's songs. In their first two years, they released seven albums.
Wilson released "Live at the Roxy Theatre" in 2000 and "Pet Sounds Live" in 2002. He debuted the new "SMiLE" album at the Royal Festival Hall in London on Feb. 20, 2004, and recorded it in the studio that April. Wilson then launched a full world tour of "SMiLE."
On June 21, master magician Lance Burton will celebrate 10 years of performing magic at the Monte Carlo. He will unveil his latest creation "The Solid Gold Lady." After working five years to perfect this illusion, Burton will attempt to make $10 million in gold bricks disappear. Borrowed each night from the Monte Carlo vault and hand delivered to the stage by armed security, this is the most expensive and amazing illusion in Burton's career. One procedural snag due to insurance concerns is Burton must not physically touch the gold and it must be returned at the end of each evening.
In an attempt to continually top his personal best, Burton has added several components to the show including a newly installed $1 million lighting system and new scenic treatments designed by award-winning scenic designer, Douglas W. Schmidt.
Beginning in June, Burton will offer a special $10 ticket discount on his 10 p.m. performances. Tickets are $65.95 and $60.45 per person plus tax, call 702-730-7160 or 877-386-8224.
"Rock of Ages," a musical trip back to the 1980s, is scheduled for a limited engagement at the Flamingo, through May 20. Tickets for the 7:30 p.m. shows are $55 to $65 plus applicable fees, call 702-733-3333.
The production has a cast who dream big, love hard and find the true spirit of rock n' roll on LA's Sunset Strip. Infused with big hair, skintight leather, high heels and epic music, the storyline is about a Hollywood starlet, a wannabe rock star and a floundering club. The show after sold-out performances in Los Angeles is brought to audiences by VH1 Classic.
The musical is bought to life with a talented ensemble of performers including Jack Blades (Night Ranger, Damn Yankees), Seana Harris (Darling, Darling), James Snyder (She's the Man), Josh Greene (RENT), Chris Hardwick (MTV's Singled Out, House of 1000 Corpses), Michele Mais (Menopause the Musical), David Holladay (Guys and Dolls, Dramalogue Award), Tom Lenk (Buffy the Vampire Slayer), Jeremy Rabb (Grey's Anatomy) and Patty Wortham (Closing Escrow).
Three Dog Night, the hugely popular legendary 1970s rock band, will bring "old fashioned love songs" and a few other well-known tunes to the Silverton's Outdoor Events Center with two back-to-back performances on May 26 and 27 at 8 p.m. Tickets are $40; call 702-914-8557 or 1-866-946-4373.
From 1969 through 1974, no other group sold more records, scored more top 10 hits, or sold more concert tickets. The group had 21 consecutive top 40 hits, 18 straight top 20s, 11 top 10s, three number ones, seven million-selling singles and 12 straight gold albums.
In 2004, Three Dog Night released their "35th Anniversary Hits Collection CD," featuring fresh recordings of some of their classic hits, along with two new tracks - the first new songs from the group in 20 years. Since 1986, Three Dog Night has toured extensively.
Daredevil Mike Metzger successfully soared over the fountains at Caesars Palace on May 4. The30-year-old motocross legend landed a 125-foot jump with a back flip setting a world record. His jump also served as an ad for the latest "Mission Impossible" film.
The 6th Annual Juneteenth Festival, the oldest event that marks the end of slavery, will take place June 17, at the Sammy Davis Jr. Plaza in Lorenzi Park from 4 p.m. to 9 p.m. The festival is free and will highlight the history of Juneteenth with cultural and educational activities, guest speakers, food and beverages and live entertainment
JW Marriott has unveiled its brand new elegant Marbella upscale social events ballroom that can house as many as 150 people for a sit-down event with a dance floor. Ideal for weddings, the room's highlights include a fireplace, floor-to-ceiling windows with silk curtains, crystal chandeliers, and a large adjoining patio with a waterfall and greenery. For information, call 702-869-7034.
You'll be seeing double at the Imperial Palace when celebrity impersonators turn heads at the 6th annual Celebrity Impersonators Convention (CIC) taking place Sunday, May 28, to Wednesday, May 31.
New to the convention this year will be Paris Hilton and Angelina Jolie look-alikes joining the other 75-125 impersonators in attendance. The convention will culminate with the CIC talent showcase and brunch from noon to 2 p.m. Tuesday, May 30. Between 25 and 50 agents and talent buyers are expected to view the performances. Tickets for the show only are available to the general public for $15 at the hotel's Show and Tour Desk.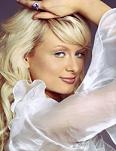 As previously announced, The Young Guns of Comedy will return to the Aladdin for Memorial Day weekend on Sunday, May 28. D.C. Curry is replacing Anthony Anderson in the lineup with D.L. Hughley, Arnez J, Kevin Hart and Tarome "Cool-Aide" Wright.
Curry is a proven comic force with roles in "The Friday After Next," regular appearances on "The Steve Harvey Show," and his own cable special "Comedy Central Presents D.C. Curry." The versatile performer is adding executive producer on his next two movies, "Two Degrees" and "Tears of a Clown," about an African-American stand-up comic.
"Phantom - The Las Vegas Spectacular" will be presented in a new, $40 million theater at The Venetian. Previews begin June 12, with the grand opening slated for June 24. Tickets range from $75 - $125 plus a service fee and VIP seating is available, call 866-641-7469 or 702-414-7469.
After more than eight months, "Avenue Q" will perform its final Las Vegas show on Sunday, May 28. The show officially opened at Wynn Las Vegas on Sept. 8.
Earlier this month, "Legends in Concert" kicked off its 24th consecutive year at the Imperial Palace and holds the distinction of being the longest-running independently owned production show on the Las Vegas Strip. Since opening on May 5, 1983, with impersonators Buddy Holly, Janis Joplin, Marilyn Monroe, Bobby Darin and Elvis, 70 celebrities have been impersonated on the Imperial Theatre stage. The most impersonated act has been the man once nicknamed "Elvis the Pelvis," with 16 different performers paying tribute to the legendary "King of Rock and Roll."
Andrew Lloyd Webber's musical "CATS," will be celebrating its 25th anniversary in Las Vegas at the Aladdin theatre for Performing Arts. The show will run from July 27 - 30; however, the former dates that were given were June 7 - 11. Tickets are priced between $37 and $92 plus tax and service charges; call Ticketmaster 702- 474-4000.
The Kinsey Sicks have completed their run at the Las Vegas Hilton and will be touring. They're also ready for the world premiere of their first full-length feature film, "The Kinsey Sicks: I Wanna Be a Republican!" The film won a coveted slot at San Francisco's prestigious SF Gay and Lesbian Film Festival and will premiere at the famed Castro Theater on June 21. For tickets to the film premiere, contact Frameline at www.frameline.org/festival.
For the last five years, classic car enthusiasts have been showcasing their finest vehicles at the Fremont Street Experience. The sixth annual "Vegas Cruise" has 155 registered vehicles set to roll out May 19-21. The general public is invited free of charge to view the cars and dance the night away with free concerts from The Winter Dance Party and Sydney Justin, former NFL athlete and lead singer of the Miracles.
Creedence Clearwater Revisited merges legendary rockers together with a new generation of musicians for a classic performance at the Silverton on Friday, May 19. Tickets are $40, call 702-914-8557 or 1-866-946-4373.
Stu Cook and Doug "Cosmo," the original bassist and drummer of the Hall of Fame rock group Creedence Clearwater Revival, joined forces in 1995 with new singer/guitarist John Tristao, lead guitarist Tal Morris and "multi-instrumentalist" Steve Gunner to create Creedence Clearwater Revisited.
In 2003, the band released the album "Recollection" with 22 of the band's most popular tracks and has already been certified gold by the Recording Industry Association of America (RIAA).
In conjunction with the grand opening in late May of the expansion of The District at Green Valley Ranch located at the southwest corner of I-215 and Green Valley Parkway in Henderson, The District will begin the weekend of May 19 and 20 offering two venues of entertainment every Friday and Saturday night from 6 to 10 p.m. The Friday schedule will consist of band concerts on The Green (in the newly expanded area, next to Whole Foods Market) and featured soloists at The Courtyard, which is located on the stage near the center sculpture in the original component of The District. On Saturdays, the venues will be reversed and admission is free.
Barry Manilow will be headlining at the Las Vegas Hilton through 2008. Meanwhile, construction has begun on the Manilow retail store expansion at the Las Vegas Hilton in the space formally occupied by CandyMania. The popular bulk candy is now relocated in the Paradise gift shop. The newly expanded store, scheduled to open in several weeks, will include a developed wine list, Manilow chocolate, a bath and body line, a wider assortment of jewelry, and more clothing options.
For its 12 current productions and upcoming creations, Cirque du Soleil is seeking new talent and will be holding open dance auditions in Las Vegas for the first time from May 30 - June 1. Since 1984, Cirque du Soleil has carved out a special niche for itself in the world of performing arts.
The 8th annual CineVegas Film Festival being held June 9-17 at the Palms has picked three local Las Vegans to be the sole members of the Shorts Jury that will decide who will be awarded the $1,000 cash prize for Best Short.
David Schmoeller is a tenure-track Assistant Professor of Film at the University of Nevada, Las Vegas where he is also founder and director of the UNLV Short Film Archive. Jason Feinberg is the newest addition to the Fox 5 morning news team. Teller has been the smaller, quieter half of Penn & Teller since 1975. The duo's critically acclaimed stage show enjoys a full-time home at The Rio.
Murphy Beds Elite (MBE) is presenting the artwork of glass and metal art master Toni Craft throughout the month of May. Craft will make a personal appearance at MBE on Sunday, May 21 from 12:30 p.m. to 3:30 p.m. for a meet and greet. The store, situated in the heart of the Southwest furniture district at 1226 S. Rainbow Boulevard, will hold a meet and greet with a featured artist on the third Sunday of each month. For information, call 702.870.6446 or visit www.murphybedselite.com.
CONTINUE ON TO...:
>THIS WEEK'S LAUGHLIN SEGMENT
>LAST WEEK'S LAS VEGAS SEGMENT
>VEGAS VIEWS FULL ARCHIVES
>Return to "Heard Around Town"
>Return to Las Vegas Leisure Guide