SHERYL CROW PERFORMS AT HARRAH's AMPHITHEATER

Multi-talented Sheryl Crow will star at Harrah's Rio Vista Outdoor Amphitheater on Saturday, June 2, at 8 p.m. Crow is an American singer songwriter, record producer, musician and actress. She has won nine Grammy Awards, performed with The Rolling Stones, and sung duets with Mick Jagger, Michael Jackson, Eric Clapton, John Mellencamp, Kid Rock and Sting, among others. She has sold 16 million albums in the United States and 35 million albums worldwide. Tickets start at $51.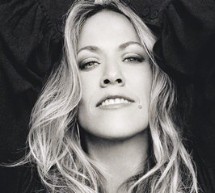 REO SPEEDWAGON WILL BE LIVE AT THE EDGEWATER
REO Speedwagon will perform at The E Center at the Edgewater on May 26 at 8 p.m. The multi-platinum band, having recently celebrated the 30th anniversary of their landmark album "Hi Infidelity," is one of the most successful rock 'n' roll bands for the last four decades with such hits as "Keep On Loving You," "Can't Fight This Feeling," "Take It On the Run," and more. Throughout their career, the band has produced 17 critically acclaimed albums, 11 of which have achieved gold or platinum status, and sold a total of more than 40 million albums.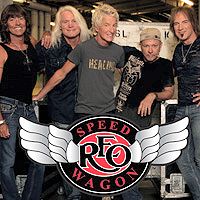 COMEDIAN BILL ENGVALL STOPS AT AQUARIUS AMPHITHEATER
Bill Engvall, who began his comedy career 30 years ago, will headline at the Aquarius Outdoor Amphitheater on Saturday, June 16, at 8 p.m. His "Here's Your Sign" routine created a national catchphrase, produced country radio hits and a platinum record. As part of the six-year Blue Collar Comedy Tour, he filled arenas nationwide and generated three concert films that became huge Comedy Central hits. Tickets are $35 and $45.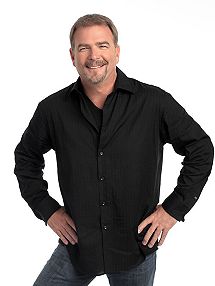 HIGHWAY COUNTRY TALENT CONTEST OPEN TO THE PUBLIC
The 31th Annual Texaco Country Showdown hosted by Highway Country (KIXW/KIXF) radio will be held Thursday, June 28, at Don Laughlin's Riverside, at 6 p.m. Admission is free. Thousands of aspiring artists and groups with up to seven members compete annually across the country. Local winners advance to more than 40 state contests where the prizes include $1,000 in cash and the opportunity to compete at one of five regional contests in the fall. The final five regional winners receive an all-expense-paid trip to the National Finals to compete for $100,000 and the coveted National Title. The final day for entries at all locations is May 29, 2012, at 5 p.m. No exceptions will be made for contestants. For information, call 702-737-9899 or email sales@highwayradio.com.
RALPHIE MAY BRINGS ADULT HUMOR TO THE RIVERSIDE
Ralphie May will bring his adult humor to Don's Celebrity Theatre at the Riverside, May 24-27 at 8 p.m. May's record-breaking fourth Comedy Central special "Too Big to Ignore" aired in March 2011 and he's been voted one of Variety's 10 Comics to Watch. No subject is off limits for May but he's lovable enough to get away with anything. May continues to capture the hearts of thousands on his sold out tours and promises to make his audiences gleefully uncomfortable. Tickets are $32.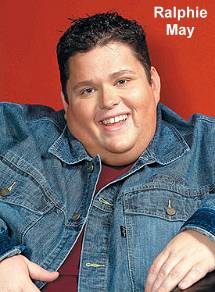 'ROCK 'n' RIBS RIVERWALK FESTIVAL' SET FOR LATE MAY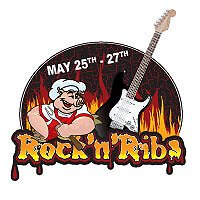 The 4th annual "Rock 'n' Ribs Riverwalk Festival" outdoor event on the Riverwalk between the Colorado Belle and Edgewater will take place May 25-27 and feature rock 'n' roll music by the Neil Morrow Band and booths with barbecue entrées and ice cold beverages sold separately. Open to the public, there will be free live entertainment nightly. Event hours are 4-10 p.m. on Friday, and 2-10 p.m. on Saturday and Sunday.
'COUNTRY DIVA' FELICE WILL SING AT THE RIVERSIDE
"Country Diva" Felice, who has been a fixture on the Las Vegas Strip for more than four years, will perform at the Riverside at 8 p.m. May 30-June 3 in Don's Celebrity Theatre. She has been the principle singer in "Les Folies Bergere," "Fantasy," and "American Superstars" where she performed as Christina Aguilera and Carrie Underwood. While she has a Vocal Performance degree from UNLV and has studied opera and musical theatre, her heart lies with country music. At the Riverside, she will be performing the music of the superstars of today's country music: Carrie Underwood, Taylor Swift, and Miranda Lambert. Tickets are $20.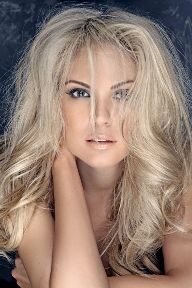 SENIORS WILL COMPETE IN KARAOKE CONTEST AT THE RIVERSIDE
The seniors will descend on Laughlin Aug. 26-29 for the Karaoke Seniors USA Contest taking place in the Starview Room at the Riverside. This event will be a combination variety show and karaoke contest with a $1,000 first place prize in categories: Oldies/Rock and Country/Blues. There will be female and male winners in each category and they must be amateurs at least 50 years of age. The contest is a Fountain Production. For information and registration, visit karaokeseniors usacontest.com or call 702-535-4985.
MIXED MARTIAL ARTS FIGHTS BOOKED AT THE E CENTER
Live Mixed Martial Arts – MAA fights will be held at The E Center at the Edgewater with The King of the Cage "Future Legends 6" event beginning at 6 p.m. on May 19. Kurt Crum versus Ray Cooper III will be the main event in the 10-match fight card. Tickets start at $25.
TOP OF NEXT COLUMN
COMEDY FILLS THE AIR AT THE EDGEWATER
The Edgewater lines up two different stand-up comedians every Friday through Sunday for "Comedy on the Edge" at 7 p.m. in the Inferno Nightclub/Edgewater Showroom. Comedians on the future lineup include: May 18-Michael Goudeau and Don Frost; May 19-20-Steve Sabo and Brenda Colonna; May 25-Dennis Blair and Phil Mazo; May 26-27-Huck Flyn and Danny Keaton; June 1-3-Ron Feingold and Christopher Zapatier; June 8-Doug Starks and Jason Harris; June 9-10-Kevin Zeoli and Jason Love; June 15-17-Barry Neal and Debbie Praver; June 22-24-James Berry and Rio Hillman; June 29-Mike Muratore and Jen Murphy; and June 30-31-Patrick Canelaria and Gibran Saad. Tickets are $10 at the Edgewater Casino Cage or at the door.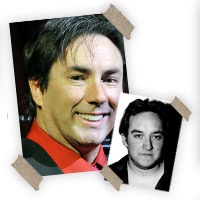 Michael Goudeau (May 18) appeared as the comedy act in the "Lance Burton, Master Magician" show in Las Vegas from July 1991 until Sept. 4, 2010. He performed 5,508 shows at the Monte Carlo Hotel alone, making Goudeau's act the most successful run for any variety act in Las Vegas history. Goudeau has performed around the world and written material for a crazy range of people including The Smothers Brothers, Terri Garr, and Lyle Lovett. He even received 10 Emmy nominations as writer and executive producer for "Penn and Teller: Bullshit!"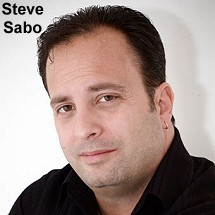 Steve Sabo (May 19-20) has opened for Chris Rock, Bob "Bobcat" Goldthwait, Jim Breuer, Pablo Francisco, and The Spin Doctor. Last year, this veteran of the club circuit for more than 21 years recorded his fourth live CD. Sabo is considered the caffeinated voice of reason in a world devoid of reasons to laugh. He tackles the difficult subjects with agility and aplomb speaking from the gut and heart with an honesty rarely seen.
AQUARIUS TEAM MEMBERS FIX UP VETERANs' HOMES
Aquarius Casino Resort team members helped fix up the home of a local totally disabled Korean War veteran, who has lived in the same home with his wife for more than 25 years, on March 17. The work was a partnership with the non-profit organization The American Center for Educational Opportunities, Inc. The goal is to build community networks and outreach projects to serve the needs of people of diversity, the elderly, veterans and families in rural desert communities.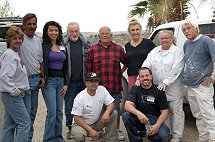 Aquarius team members plan to help repair and fix up a female WWII Veteran's Laughlin home on May 15.
FAST TIDBITS OF NEWS
A special ribbon-cutting ceremony hosted by the Nevada Department of Wildlife and Don Laughlin is being held on Thursday, May 24, to honor the re-opening of the Laughlin Fisherman's Access Park
The Riverside will host the Tom & Sharon's Dance Party again on May 19 and June 9 and 30 from 1:30 - 4 p.m. Dances vary from ballroom and Latin to swing and country. For information and details on the admission fee, parties or dance classes, call Tom and Sharon Craddock, 928-754-2097.
"On the Wings of Eagles," a patriotic, multi-media production will be shown at The Pavilion Theater at the Tropicana, May 25-28, on an ongoing fashion from noon to 8 p.m. This show is free along with exhibits from the American Heroes Museum.
An Elton John and Billy Joel tribute show "Face2Face" will take place in the Avi Grand Ballroom on Friday, May 25, from 6-9 p.m. and be accompanied by a sit-down dinner. Cost is $15 with beverages not included in the price.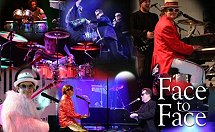 On Saturday, June 16, the "Avi Island Paradise Luau" will take place from 7 to 10 p.m. and feature Polynesian entertainment. The luau dinner is $15 and beverages are extra.
The sit-down dinner show "Rockin' Blues" will feature The Ken Rhyne Band on Friday, June 8, from 6 to 9 p.m. Cost is $15 with beverages not included.
Memorial Day at dusk will be celebrated with fireworks by Zambelli at the Avi on Sunday, May 27 and fireworks will happen again on July 1. Food and beverages will be available for purchase at the Beach Overlook.
The annual "Rockets Over The River" will provide two nights of fireworks in Laughlin on June 30 and July 4 in the sky above the Riverwalk at 9:30 each night.
The annual "Bullhead City River Regatta" is planned Aug. 10-11on the Colorado River and at Rotary Park in Bullhead City. The float on the rivers attracts thousands of participants and themed floats, includes a party on Friday and features more activities. For information, visit bullheadregatta.com.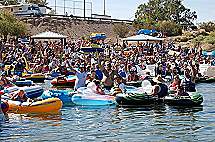 PARROTHEADS TO GATHER AT AVI

Parrotheads will unite at the 9th annual "Phins to the West" gathering May 18-20 at the Avi's Beach Overlook, the Lagoon Pool and other venues. This event that in past years has attracted more than 500 people will be about all things Jimmy Buffett and feature bands, parties, giveaways and more. Another event planned again during this time is the Kayak Adventure down the Colorado River on Thursday and Friday. For information, visit phinstothewest.com.

RIVERSIDE HOLDS BIG CAR GIVEAWAY

A big car giveaway is underway at the Riverside through June 25 with the "All-American Summer Ticket to Ride" promotion awarding 2012 GMC Sierras, Buick Veranos and Chevy Equinoxe models. In lieu of the cars, winners have the option of taking home $20,000 in cash. Also cash prizes of $2,500 are being given away. Drawings are held each Monday at 6 p.m. in the South Tower Promotions area where three winners selected. The first and second individuals called receive $2,500. The third name out of the drum wins the grand prize which is the car of their choice from the vehicles listed. Winners must be present to win. Entrants must be members of the King of Clubs Players Club.

TROPICANA TREATS VETERANS OVER MEMORIAL DAY WEEKEND

At the Tropicana on Friday, May 25, from 7 a.m. to 6:59 p.m., guests can earn 10X points playing casino games with their Trop Advantage Card inserted, and from noon to 10 p.m., the casino is giving $150 free play away every 15 minutes. On Saturday, May 26, guests can join in the $5,000 Free Play Slot Tournament from 10 a.m. to 10 p.m. by earning 500 points on their Trop Advantage Card. Then on Monday, May 28, guests can again earn 10X points from 8 a.m. to 6:59 p.m. and enjoy a Pig Roast in Victory Plaza from 3:30 p.m. to 7:30 p.m. for $6.99 with their Trop Advantage Card.

Veterans will receive a free entry into the Saturday slot tournament and a free meal during the Pig Roast for themselves and a guest. Plus, they will have the opportunity to vote on a new design of the Veterans' edition Trop Advantage Card. All veterans must have a veterans' edition Trop Advantage Card to receive free rewards and be eligible to vote. Veterans and their guest can have a free buffet at the Roundhouse Buffet on the fourth Wednesday of every month. For information, visit www.TropicanaX.com.

CONTINUE ON TO...:
THIS WEEK'S >LAS VEGAS NEWS
LAST WEEK'S >LAUGHLIN NEWS
>VEGAS VIEW FULL ARCHIVES
Return to >"Heard Around Town"
Return to >Las Vegas Leisure Guide